loading...
Search
12 RESULTS FOR SIRLOIN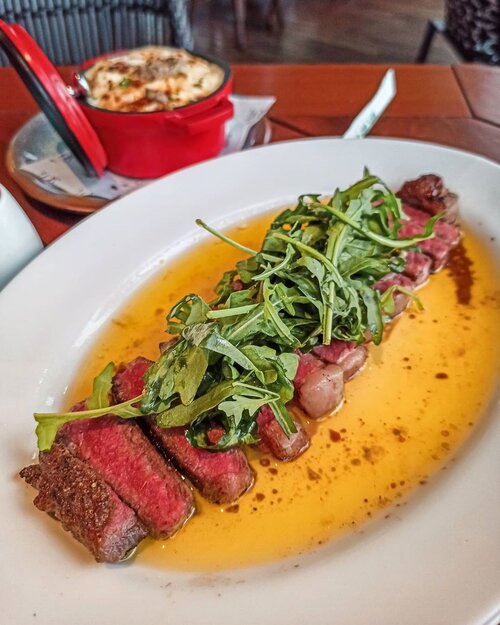 Steak terenak yang pernah gw makan. Punyanya @daniel_haryadi, tadinya gw minta segigit eh abis gigit kok enak banget, jadi abisin sepotong deh haha. 250g Premium Black Angus Sirloin, medium well, konbu butter, mushroom sauce. Side dishnya truffle mac and cheese nambah 60rb++ not worth it sih imho karena rasanya biasa aja. Pesen steaknya aja i highly recommend. Empuk banget, ga ada alot-alotnya sama sekali dan rasa saus + butternya juara banget. Pipi makan mac and cheesenya pake butter dan saus steak, lebih enak jadinya. Btw ini kan pesennya medium well ya, tapi kayaknya ini tingkat kematangannya bukan medium well ga sih? Gw ga gitu ngerti steak2an tapi kayaknya ini lebih ke medium? Nevertheless, it's so so good!Punya gw yg slide 2, Tiger Prawn Nero Noodles. Pas awal dateng keasinan jadi gw minta ganti, asinnya dikurangin. Gw ga tau standarnya emang asin banget apa gimana, tp setelah dikurangin asinnya, enak! Fresh big succulent shrimp, chewy noodles 🖤 kayaknya mienya fresh deh, teksturnya 👍👍Minuman ga foto tapi gw pesen Bolivian Snow, kemanisan tapi okelah. Satu lagi pesen Island Breeze, manis tipis-tipis lupa rasa apa hahahaha tapi yang jelas seger. Lebih suka yg Island Breeze.Di Skye ini pas kita duduk, masnya lap mejanya depan mata kita, jadi lebih tenang karena kita liat langsung kalo mejanya dibersihin. Terus per orang dikasih alat makan, tissue, petunjuk pemesanan, sama tissue alkohol di dalem pouch yang disegel. Pesen makanan lewat menu digital dari hp sendiri, bayar juga langsung dari website situ. Sebisa mungkin semua contactless. Alat makan sebelum dipake juga bisa dibersihin pake tissue alkohol yang udah disiapin itu. Bagus banget sih ini @skye_56 mikirin konsep kebersihannya. Two thumbs up!
+ View more details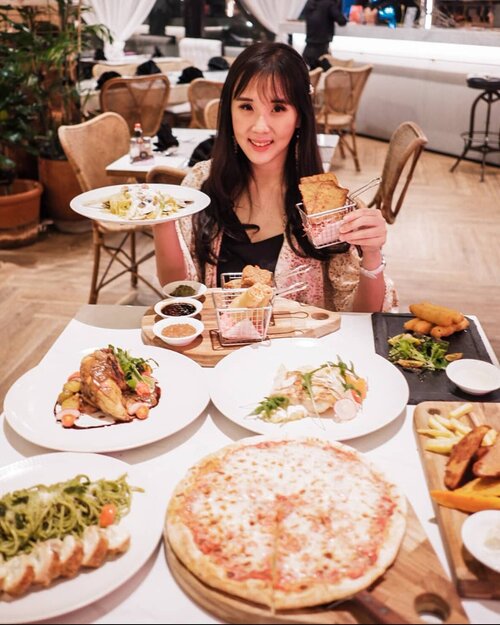 + View more details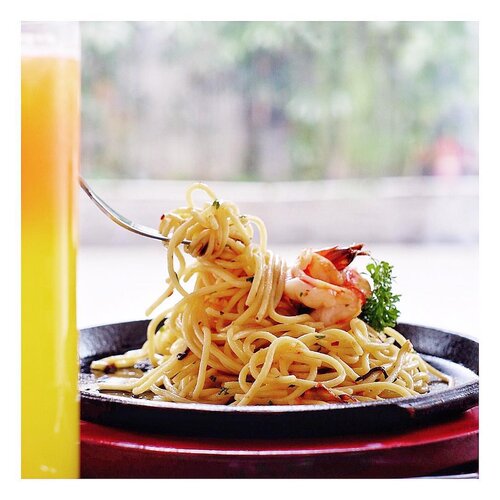 + View more details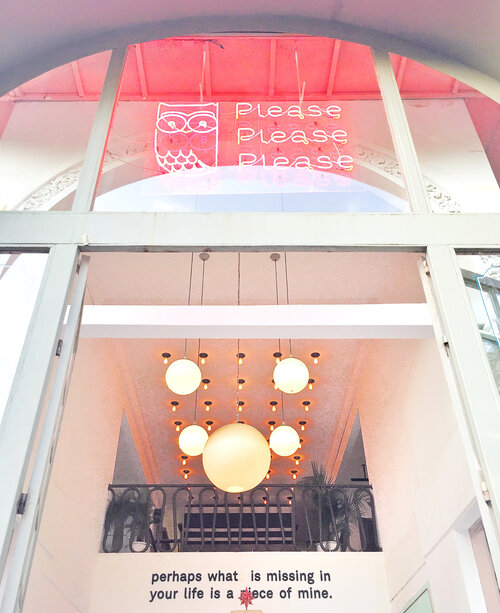 Tadi aku jadinya makan di sini! Ini @ppplease.eat di Jalan Progo. Kenapa makan di sini karena liat foto-fotonya serba pink plus ada lampu unicorn yang aku stories tadi. *remeh* 😂.Dan ternyata makanannya mayan enak. 👌🏻 Kalian tau kan ya aku rada males ke tempat makan masa kini karena seringnya tempatnya doang bagus tapi rasanya bener-bener meh..Tadi JG pesen gyutan sambel matah. Kata dia so-so, aku nggak tau karena nggak suka sambel. Adik aku pesen baked spaghetti dan enak. 🍝.Aku pesen Street Fighting Man (sirloin pake spaghetti dan salad) medium rare tapi datengnya rare 🤦🏻‍♀️ Ya maklum masnya aja pronounce rare bukan rær tapi RAR🥩. "Sirloinnya medium RAR ya ibu" DIKATA COMPRESS FILE? 😳.Tapi untung dagingnya bagus jadi empuk! Enak deh untuk ukuran 80k sekian. Sama sekali nggak alot. Aglio olionya enak, saladnya kebanyakan dressing olive oil sampai banjir ke mana-mana..Terus ya udah foto-foto. Hahahahaha. Alhamdulillah ya kali ini food blogger tidak gagal karena ingat semua makanannya lol..
#pleasepleaseplease
#ppplease
#bandungfoodies
#clozetteid
+ View more details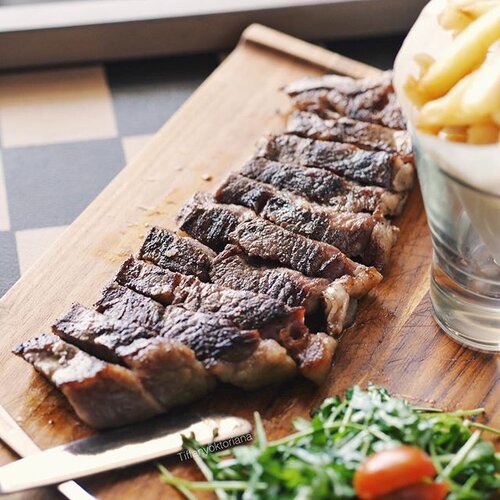 + View more details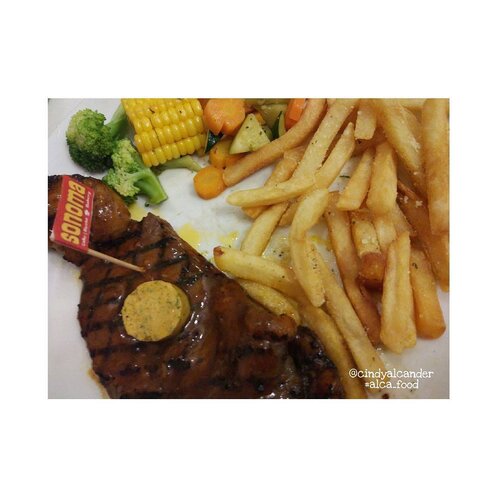 + View more details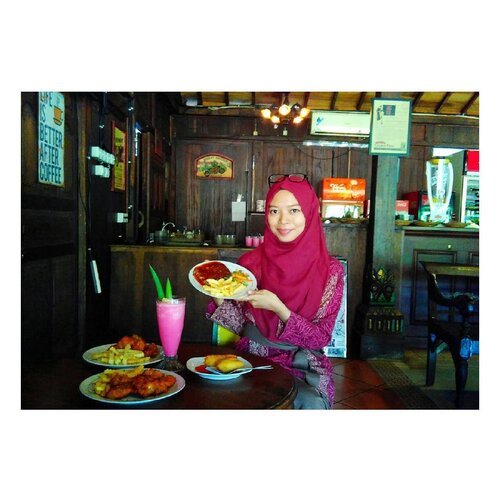 + View more details
+ View more details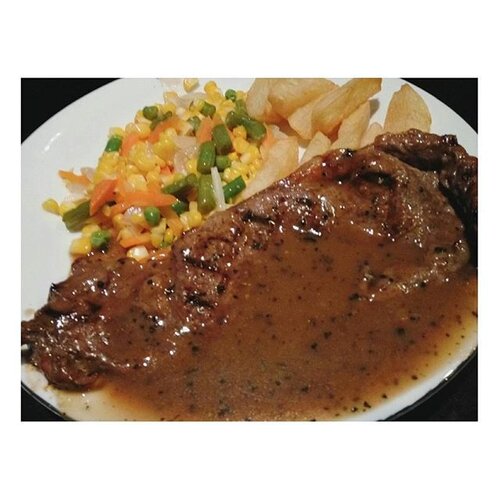 + View more details

loading ...
Back To Top