loading...
Search
259 RESULTS FOR SKIIGIFTS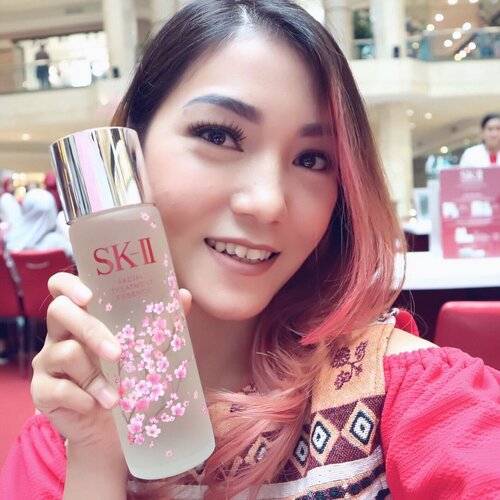 + View more details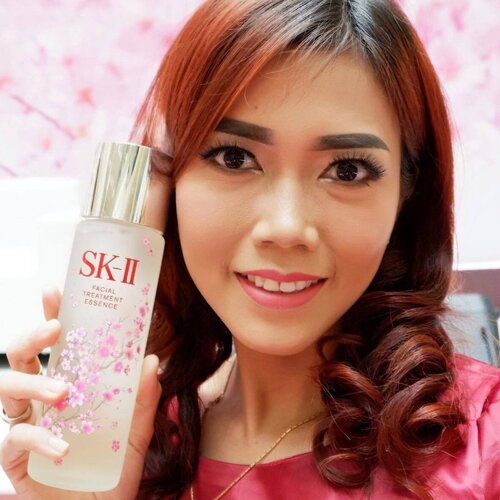 + View more details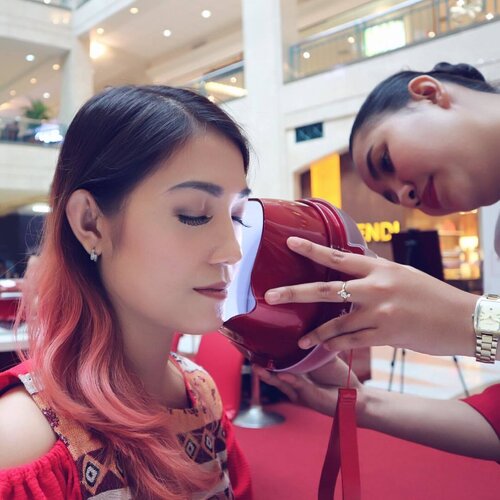 + View more details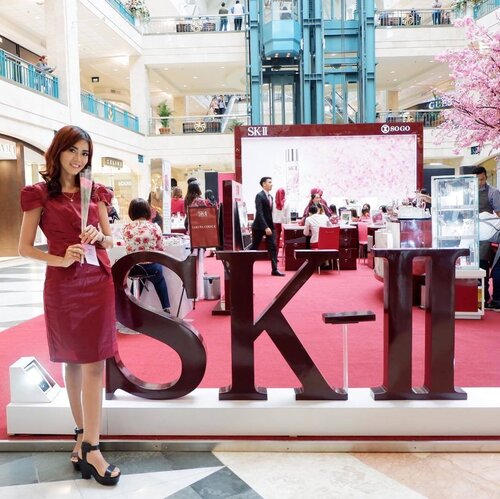 + View more details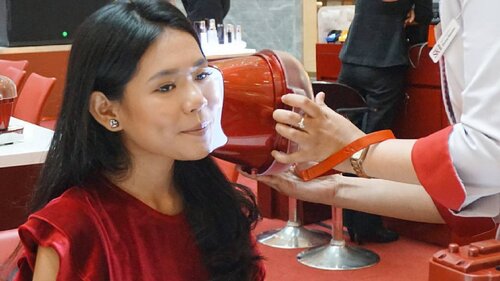 + View more details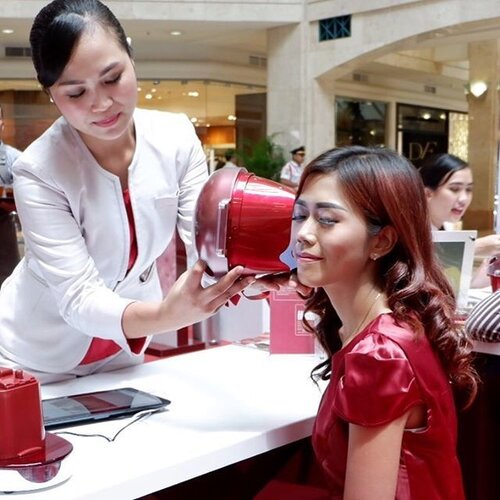 + View more details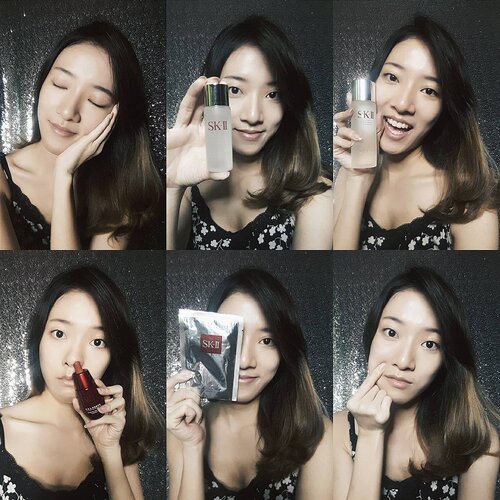 Valentine's Day is cominggg! Yesss, looking pretty is important and a healthy skin is what's behind every pretty face (and ofcourse makeup as well) 😉😉So here is my skincare preparation for my special date night:1. Have enough sleep. This is most important since all skin needs a good rest 😴2. Use SK-II's Clear Lotion after washing my face. This helps to remove excess makeups and dirts that is not good for my skin 😯3. Apply SK-II Facial Treatment Essence. This keeps my skin moisturize a whole day 🤗4. Apply SK-II RNA Power Radical New Age Essence. This also helps to moisturize while also keeping the skin healthy and pore-free 😍5. Finally, I am also using the magical Facial Treatment Mask, which basically make your skin hydrated, soft, and glowing 💖Anddd the result isss, a healthy chewy smooth crystal clear skin! No kidding! These products are truly magical, sooo no more worries for Valday date night 🙆🙆🙆
#SKII
#SKIIgifts
#changedestiny
#wanitaphoenix
#clozetteid
+ View more details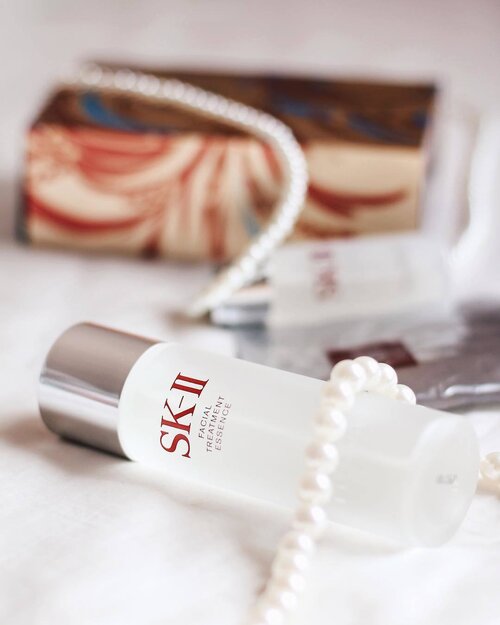 Beside preparing a gift, outfit and makeup ideas for Valentine's date, there's one thing I wouldn't miss out! Its definitely my skin preparation. Cause no matter how much makeup you put on the skin, it won't look perfect without a good canvas. So in order to look flawless on my Valentine's date, lately I've been watching my skincare routine precisely. From cleansing out my skin after going outside, double-cleansing with SK-II Clear Lotion, and dehydrating my skin with SK-II Facial Treatment Essence every daytime and nighttime before put on the serum and moisturizer. Last but not least, for a special occasion like Valentine's date, I would put on SK-II Facial Treatment Mask the night before cause I love how my skin's condition everytime I used this mask. Skin's texture becomes smooth, also appears breathtakingly crystal clear 💎
#SKII
#SKIIGifts
#ChangeDestiny
#WanitaPhoenix
#ClozetteID

+ View more details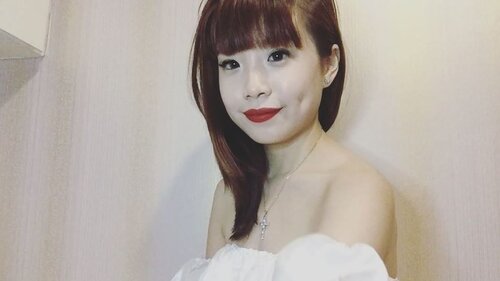 Let's watch my get ready story for
#ValentinesDay
with SK-II ❤😍 watch my full video on my youtube channel
Youtube.com/steviewong
#SKII
#SKIIgifts
#changedestiny
#wanitaphoenix
#clozetteid
.
-
I believe every girl would want to look beautiful and flawless on their date night or just on everyday basis, cause who doesn't? But not everyone is born with the perfect skin, as for myself I've always had acne every now and then even though my skin condition has calmed down a lot now. However after incorporating SK-II FTE into my daily skincare regime I can see that my skin look even more glowing, healthy and clear. Although I've experienced a little purging on the process but I can really see the improvement, although not that instant significant differences but the difference is visible! ❤ .
-
Back to the Valentine's day topic, what are your plans? This is another Valentine's day makeup look inspiration which you can try, I only focus on creating a flawless base makeup to make the makeup look as natural as possible and just add a pop of red lipstick to brighten it up! In order to create a flawless base makeup, I always use my SK-II FTE before my makeup to make sure my face is well moisturized, so that my makeup will set in perfectly. You wouldn't want to start with an unmoisturized face cause it'll make your makeup cakey and cracky! ( total disaster for a date night) Cause this makeup is very simple you can even get it done within a few minutes, so if you're going out for a sudden date night just keep everything minimal yet alluring with a pop of red ❤😘 Have fun and Happy Valentine's day! .
-
P.s. If you don't have a date no worries, Valentine's day is meant to be spent with your loved ones and it doesn't always have to be your bf/gf ( If you don't have one) be with your beloved friends and families! Cause with whoever you're as long as you love yourself and surround yourself with people that cherish you! You'll feel loved and happy! 🤗😊❤
.
.
.
.
.
.
. .
.
.
. .
.
.
.
.
.
#styleblogger
#beauty
#ulzzang
#beautyblogger
#makeup
#l4l
#skincare
#fblogger
#blogger
#패션모델 #블로거 #스트리트패션 #스트릿패션 #스트릿룩 #스트릿스타일 #패션블로거
#bestoftoday
#style
#makeup

+ View more details

loading ...
Back To Top