loading...
Search
10,281 RESULTS FOR SKINCARE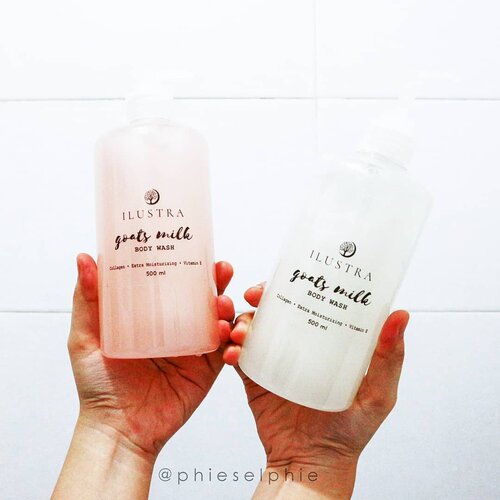 + View more details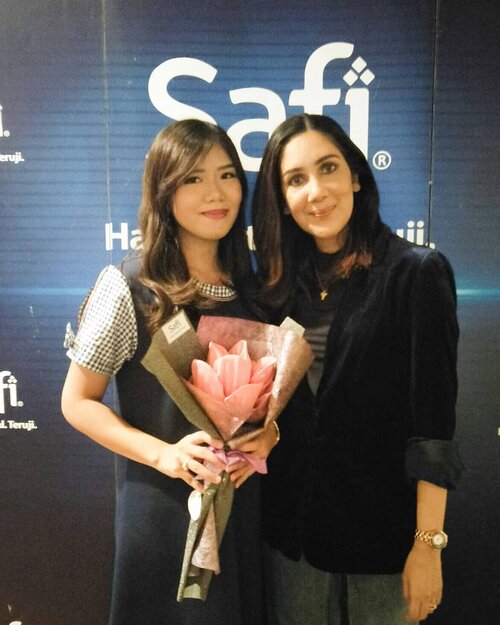 + View more details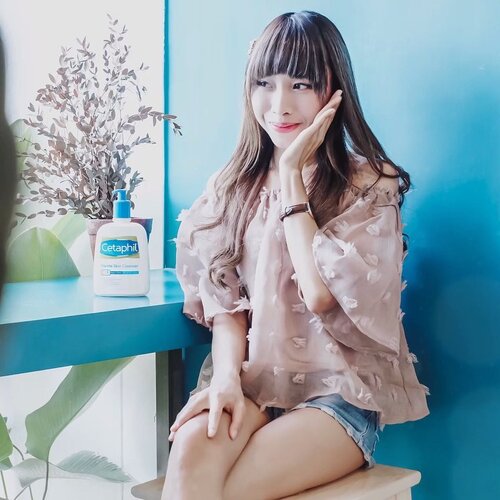 Punya kulit sensitive itu super repot.
Ga gampang buat cari daily facial cleanser yg g cuma bisa menghaluskan dan melembabkan tp juga harus buat kulit aku jadi g purging.
-
Well, sdh hampir 2th aku pakai Cetaphil Daily Cleanser and it's work well on my skin 😍 Gak cuma kulit jd lebih cakep, jrg berjerawat, tp juga sehat. Cuma syg sih, Cetaphil ini kalo d store" harganya mahal bgt.
-
But, we don't need to worry ! Tanggal 14-16 nanti bakal ada Ramadan Mega Days loh dr @lazada_id 🤭
-
Jangan lupa catet tanggalnya dan borong semua skin care dan beauty product yg kalian pengen 🥳 .
.
.
#BerkahUntukSemua
#lazada
#lazadaid
#cetaphil
#cetaphilmurah
#clozetteid
#skincare
#dailyskincare
#facialcleanser

+ View more details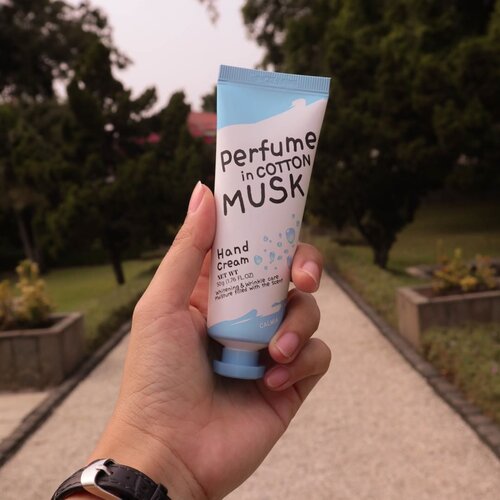 🍁Skincare Selama Ramadan🍁⠀⠀⠀⠀⠀⠀⠀⠀⠀⠀⠀⠀⠀⠀⠀⠀⠀⠀Kalau saya sih sama aja kaya engga Ramadan. Karena ya emang enggak perlu ganti kecuali yang lagi habis dan bosen pengen ganti.⠀⠀⠀⠀⠀⠀⠀⠀⠀⠀⠀⠀⠀⠀⠀⠀⠀⠀Kulit saya bukan jenis yang reaktif terhadap perubahan bulan. Dari Muharram sampai Dzulhijjah, kalau enggak lagi breakout ya alhamdulillah, enggak kenapa-napa, Ukhtea. Enggak perlu ganti skincare regime dari face wash sampai body wash.⠀⠀⠀⠀⠀⠀⠀⠀⠀⠀⠀⠀⠀⠀⠀⠀⠀⠀Kalau soal pola makan, itu baru ngaruh. Tapi selama makan saya banyak sayur dan buahnya, insya Allah kulit kinclong. ⠀⠀⠀⠀⠀⠀⠀⠀⠀⠀⠀⠀⠀⠀⠀⠀⠀⠀Lalu, di bulan Ramadan memangnya enggak berubah pola makannya? Saya sih enggak. Puasa sama enggak puasa sama aja makan 2x sehari, cuma pindah jam aja. Yang dimakan juga sama aja. Kekurangan air? Enggak juga. Dari enggak puasa pun, saya enggak sesering itu minum air.⠀⠀⠀⠀⠀⠀⠀⠀⠀⠀⠀⠀⠀⠀⠀⠀⠀⠀In frame:
#Calmia
hand cream, via @altheakorea. Bukan hand cream khusus Ramadan. Bisa dipakai kapan aja kalau tangan lagi kering terutama habis nyuci piring.⠀⠀⠀⠀⠀⠀⠀⠀⠀⠀⠀⠀⠀⠀⠀⠀⠀⠀
#altheaangels
#clozetteid
#beautiesquad
#skincareramadan
#ukhtiukhti
#planoly
+ View more details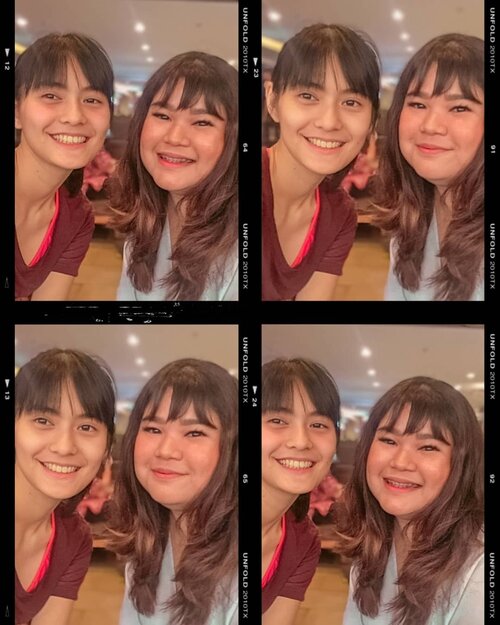 + View more details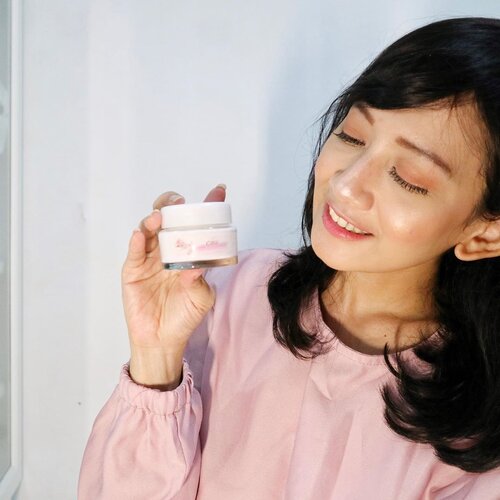 I know tone up cream has been people favorite for the past few years because of it's instant result for even and brighten your skin tone. I was quite surprise when knowing @cantikcitra is now expanding their line into skincare which one of that is Sakura Fair UV Powder Cream. Now let's get down to my thought.This powder cream comes in clear glass jar which quite heavy to bring it out here and there. There's no spatula on it, thus you need to ensure your fingers are hygiene once take the cream out.The cream has pinkish color with strong of scent like flowers. At first the scent was bothered me but then i get to used it. The texture is also quite thick, so we need to make sure to put an appropriate amount to our face. Eventhough they claimed it as facial moisturizer, i don't feel this cream work as moisturizer. My skin is still thirst for something moisture if i use it alone. Thus, I use this right after my mositurizer and sunscreen as the replacement of my foundation/ bb cushion / powder. I apply on 5 main spots on face and do the circular massage to blend the cream until it absorbs well. Right after use, i see my skin is looking brighten out, more even and glowy.
#cantikcitra
#makeyourowncitra
#ClozettexCitra
#clozetteid
+ View more details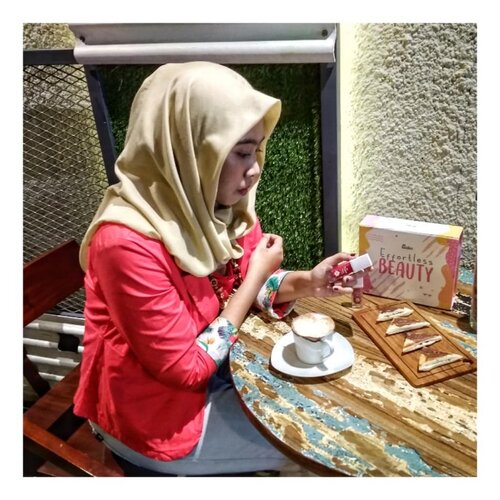 Hai Sisters!!!!⠀Bagaimana puasa?⠀⠀Puasa bikin aku tambah pengen rajin ibadah (tidur) 🤣. Cuma gak boleh keseringan sih ya, nanti jadi malez. Kudu produktif! ⠀⠀Ngabuburit juga termasuk kegiatan
#RamadhanProduktif
gak sih 🤔? Iya kan ya? Soalnya ngabuburitnya ada yang dikerjain. Minimal buat nyari spot foto bagus buat mejeng di instagram 😌😌. ⠀⠀Kegiatan produktifku sih biasanya ngumpulin foto produk, latihan makeup karena udah lama gak mainan makeup sama kerja sisteeeer 😌. Biar awal bulan masih bisa beli skincare baru. ⠀⠀Kegiatan kalian selama puasaam gini apa aja sister? ⠀⠀
#Ramadhanproduktif
#BSxFanbo
#Beautiesquad
⠀⠀
#clozette
#clozetteid
⠀

+ View more details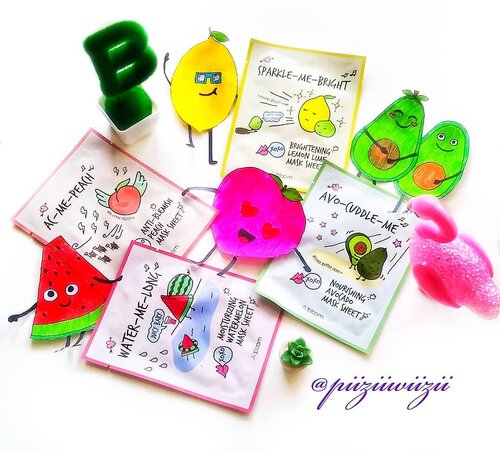 .
Its so fun to have your own me time in this cruel world.
#LOL
.
My kind of me time is masking. Why???
Because its soo relaxing. Its can relief the anxiety and relief the stress. Of course the other benefits is to make our face even more flawless.
.
🌟 Sparkle-Me-Bright
Brightening lemon lime mask sheet
💋Avo-Cuddle-Me
Nourishing avocado mask sheet
💧Water-Me-Long
Moisturizing watermelon mask sheet
❤Ac-Me-Peach
Anti blemish mask sheet
.
😍 I'm sure you're focusing on those cute names right! All the eye catching names is given by @hellotammylim .
Wanna know more about this Abloom Sheet Mask range???
.
Its up on my blog!!! Link in my bio
"The Tales of Bella" please kindly click it know more these cutiess 💋💋💋
.
@altheakorea
#altheakorea
#altheaangels
#featuredonalthea
.
#clozetteid
#beauty
#abloom
#cute
#mask
#skincare
#koreanskincare
#reviews
.
Disclaimer = im sucks at drawing... Sorry

+ View more details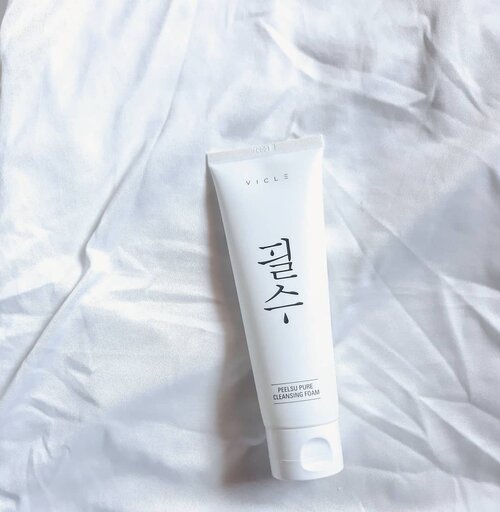 + View more details

loading ...
Back To Top