loading...
Search
20 RESULTS FOR SKINCAREBLOG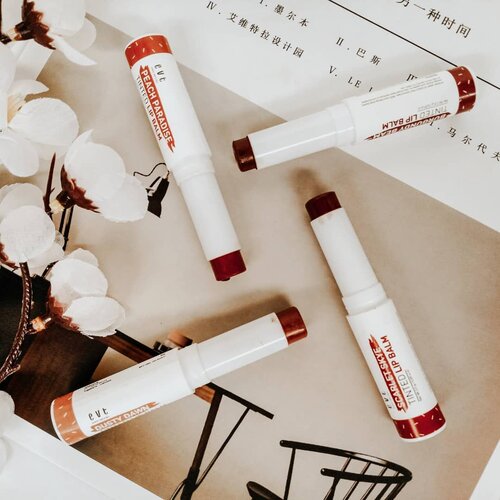 + View more details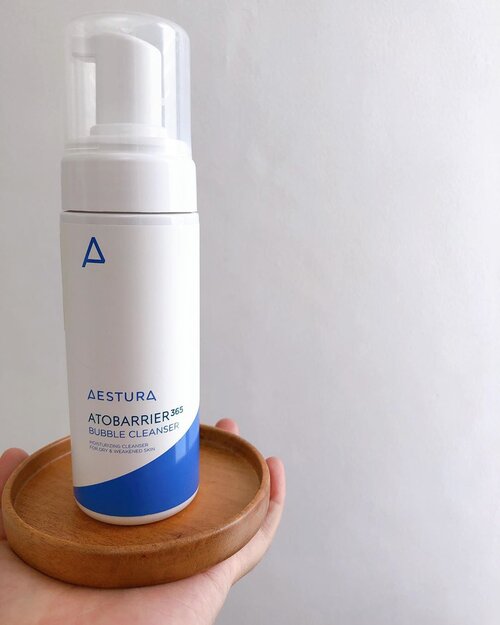 BUBBLE CLEANSER 🧖🏻‍♀️🛁 AESTURA ATOBARRIER365 @aestura.official ••••
Cleanser fancyku ini dengan bentuk bubble cleanser, tinggal pencet pumpnya langsung keluar produknya berupa bubble gemey 🤩 produk ini lagi jadi kesayangannku akhir2 ini karena begitu praktis dan meminimalkan effort bikin busa dulu sebelum dipake ke muka 😆
•••••
Produk buatan Amore Pacific seperti kalian tau ga pernah fail di aku, dan aku emg super interest sama Aestura karena mreka ini rangkaian skincare basic yang khusus dan gentle banget 🧖🏻‍♀️
••••••
Line dari Atobarrier365 ini dikhususkan untuk pemilik kulit kering dan yang mudah iritasi dan sensitif. Kulitku emang kombinasi dan sekarang lagi suka merasa kering terkadang dan kulitku itu sensitif. So ini cleanser perfect banget buatku, dia lembut banget, gentle membersihkan, wanginya seger dan moist banget di kulitku🧖🏻‍♀️
•••••
Produk ini HYPOALLERGENIC TESTED AND HET-CAM TESTED (11 FREE). Apa sih het-cam tested 11 free ? Bebas dari 11 macam bahan, antara lain bahan baku hewan, minyak mineral, polialikramida, imidazolidinyl urea, triethanolamine, minyak silikon, pigmen sintetis, rasa buatan, surfaktan PEG, surfaktan sulfat🧪
•••••
Produk ini punya PAO 12M dan isi kemasanya 150ml. Gelembubg mikro yang efektif membersihkan kotoran pada kulit dengan lembut🛁
•••••
Sensitive skin approved dong 🤩 buat kalian pemilik kulit sensitif kaya aku dan pengen punya second cleanser yang lembut dan efektif bersihin kulit, kalian bisa coba produk ini ya dan mampir di Charis Shop aku 🛒klik link di bio 🎀 dan mau kasitau setiap pembelian di charis shop aku kalian bisa dapet gift 😍
•••••
#aestura
#aesturaatobarrier365
#aesturabubblecleanser
#charis
#charisceleb
#charisindonesia
#kbeauty
#beautybloggerindonesia
#kbeautyblog
#kbeautyblogger
#skincareblog
#skincarecommunity
#abskincare
#abcommunity
#skincare
#makeup
#selfie
#beauty
#clozette
#clozetteid
+ View more details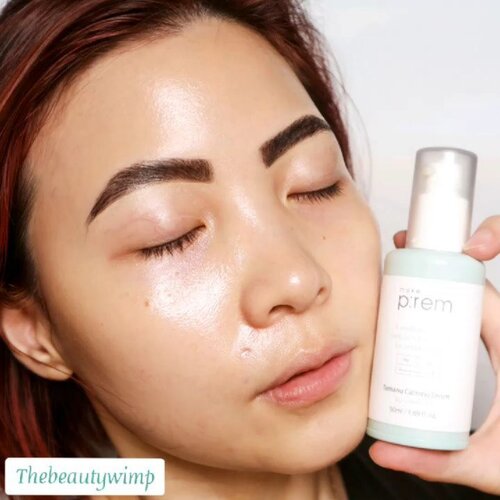 #MAKEPREM
x @credithink Tamanu Calming Serum_____This product comes in a pastel olive bottle with a pump which makes it easy to use. As a serum, the texture itself is quite thick and firm.It is targeted for those with acnes, dry, dullness, & worn skin_It spreads very easily, and has an olive color (just like the bottle does). I noticed a pretty strong tamanu scent, for me the closest thing to describe it , is temulawak.The smell pretty much lingers for like few mins, even after another layer of skincares the smell is still noticable. It's okay though, i dig jamu 😂__Despite of the scent, i gotta say that I love the formula. Since it is a emulsion-like, i find this serum is veeeery hydrating & extremely pleasant to use because it doesn't feel like a heavy layer.It absorbs nicely into the skin and works well on my dry skin. Most days, i only wear this alone (skip moisturizer) and jump on my sunblocks right away. __...
#abbeatthealgorithm
#skincaredaily
#skincareluxury
#skincareroutine
#skincareblog
#skincareblogger
#abcommunity
#tamanu
#skincareobsessed
#skincareaddict
#koreanskincare
#kbeautyaddict
#selfcare
#instaskincare
#skincarediary
#kbeauty
#discoverunder9k
#Clozetteid
#clozzeteid
+ View more details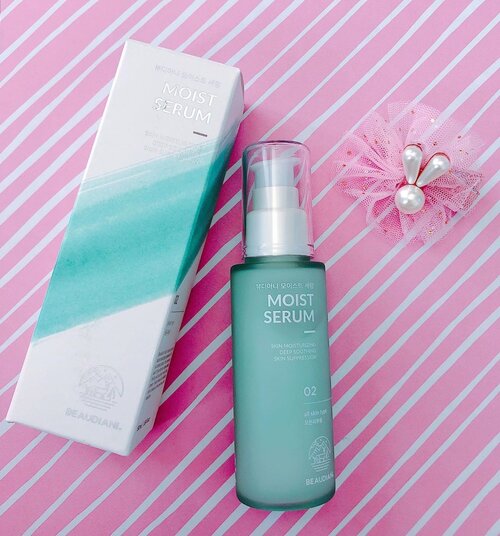 Annyeong 촉촉 스킨 hunter 🔎💧 @beaudiani_global @beaudiani MOIST SERUM
REFRESHING and MILD ESSENCE
SKIN MOISTURIZING, DEEP SOOTHING, SKIN SUPRESSION
If you a newbie of kbeauty, you'll confused with naming emulsion, essence, serum. Let me tell you, in kbeauy, layering skincare is about step by step using skincare from the mildest to the thickest ter texture. This basic principle.
Personally, I used this product on moisturizer slot and give me extra hydration because I used 2 layers. The texture is gel cream easy melt on skin, milky white colour a little bit transparent, hint citrus orange scent, fast absorb and non sticky feeling. I used in AM PM and so light texture.
Contain micro silk moisture capsule technology, soothe the skin and intensive moisture effect. My skin feel so smooth like using pore primer.
The packaging is sturdy, elegand, and cutie with colur combination 😍 and the Ingredients is so interesting
They claim is for all skin type. And I feel comfortable using it even though my skin is breakout and is a good thing. This product will not trigger a breakout 😍
You can buy this product at @frmadcos and get 30% discount if using my code 🛍
And special thankyou for @madforcos
#madforcos
#frmadcos
#beaudiani
#kbeauy
#abskincare
#abcommunity
#abblogger
#idskincarecommunity
#skincarecommunity
#kbeautyblog
#kbeautyblogger
#kbeautybloggers
#skincareblog
#skincareblogger
#clozette
#clozetteid
#skincare
#makeup
#beauty
+ View more details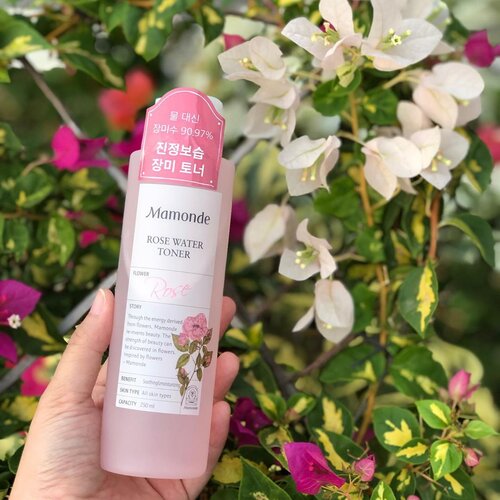 TONER OH TONER 💧
MAMONDE ROSE WATER TONER 🌹 @mamondekorea @mamondeindonesia
Butuh rekomendasi hydrating toner ? Kalo kalo lagi nyari rekomendasi, aku bisa rekomen toner ini. Baca dulu sampai selesai ya 😘
Jujur, awal kenal Brand ini adalah dari nonton drama korea yang diperanin sama @ssinz7 yang judulnya Pinocchio. Di dalam deama itu terlihat Park Shin Hye menggunakan kosmetik Mamonde. Karena aku emang ngefans sama para pemainnya yang mana ada oppa @jongsuk0206 😍 pastilah aku tonton dengan sepenuh hati 😆❤️ Awalnya emang se impulsif itu aku langsung beli dan pesen sama temenku yang lagi di korea sana, pesenlah aku banyak produk Mamonde salah satunya Toner ini. Aku pakai toner ini menggunakan kapas setelah cleansing dan biasanya di kapas akan terlihat kalo setelah cleansing pun, kulit kita belum tentu bersih. Setelah penggunakan menggunakan kapas, aku akan pakai lagi tanpa kapas dan aku langsung tap tap di wajah (paling suka sesi tap tap wajah😆) Toner ini texturnya watery, wanginya bunga mawar banget, seger setelah dipakai dan selai sebagai toner, aku biasanya suka pakai buat kompres di wajah, kulitku sensitif mudah kemerahan dan pertolongan pertama biasanya aku akan kompres wajahku menggunakan kapas. Tips buat kompres: basahi kapas dengan toner, masukan zipperlock,masukan dalam kulkas sekitar 20 menit, lalu dipakai di wajah dalam keadaan dingin duh ini part paling aku suka disaat kulitku kemerahan, saat kulitku stress dan dehidrasi
Ga cuman aku yang suka toner ini, suamiku juga suka banget pakai toner ini dan malah dia fanatik banget gamau ganti2 toner, dia cuman mau Mamonde Rose Water Toner 😆😝 Berawal dari impulsif karena liat di drakor, berujung ke my fav product since 2014 🥰 dan selalu ada di skincare stockku 😆
Cung siapa yang gampang banget keracun skincare dari drakor? 🙋🏻‍♀️ sama dong kaya aku 😝
#toner
#kbeauty
#mamonde
#mamondeindonesia
#skincareblog
#idskincarecommunity
#abskincare
#abcommunity
#skincarecommunity
#clozette
#clozetteid
#makeup
#selfie
#beauty
+ View more details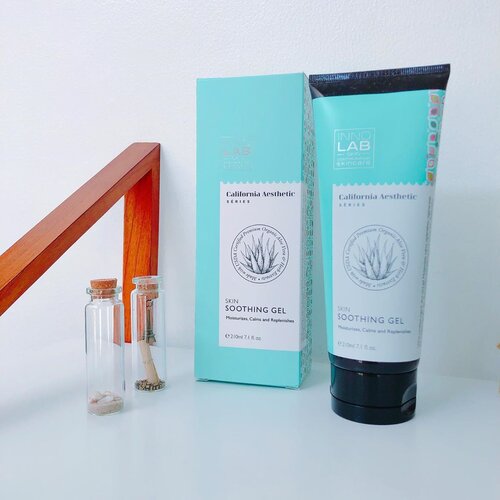 SKIN SOOTHING WEAPON 🍃
INNOLAB SKIN SOOTHING GEL CALIFORNIA AESTHETIC SÉRIES 🧪
@innolab.co.kr @innolab21 @innolab_skincare @charis_celeb @hicharis_official
Honestly, this is the most expensive aloe vera product that I have💶 And the best aloe vera soothing gel in my opinion. Unlike other products, this feels very expensive and exclusive in my opinion. You all know that I really like aloe vera soothing gel, because there are many benefits and I am suitable to use this
Made in Los Angeles California USA with USDA certified organic aloe vera gel. Give your skin Moisturizes, Calm, Replenishes, Regenerates skin. Moisture dry skin, reduce itch and reform acne prone skin. Replenishes inner and outer skin, allowing moisturize to last longer
The texture is gel and melt on skin without sticky feeling. Is no scent, cooling sensation, and fast absorb
On my skincare diet, if my skin need more soothingand irritating, I use this for 2 layers and instantly soothe my skin 💧usually, after using claymask, I use this for give more hydration after pore treatment
And the Ingredients is so interesting to my heart, not only aloe vera, but there are greentea, spirulina, seaweed, oat leaf, cucumber, grape, grapefruit extract, and allantoin. All of these contents make this product superior to similar products 👍🏻 You can get this product on my Charis Shop , click Link at My Bio Profile 🛒🛍
#charis
#hicharis
#innolabskincare
#aloesoothinggel
#makeup
#skincare
#idskincarecommunity
#abskincare
#abcommunity
#skincarecommunity
#clozette
#clozetteid
#acneprone
#soothinggel
#skincarebloggers
#kbeauty
#kbeautyblogger
#kbeautyblogger
#beautybloggerindonesia
#skincareblog
+ View more details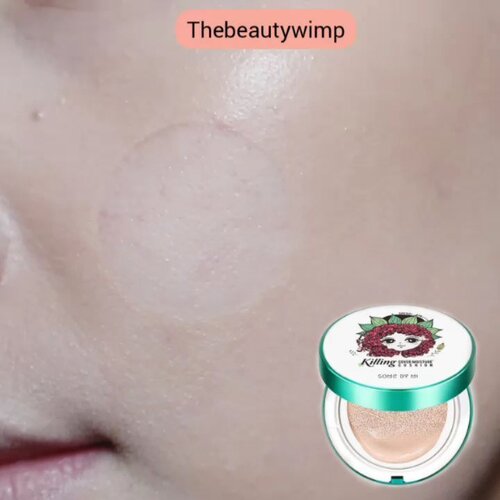 + View more details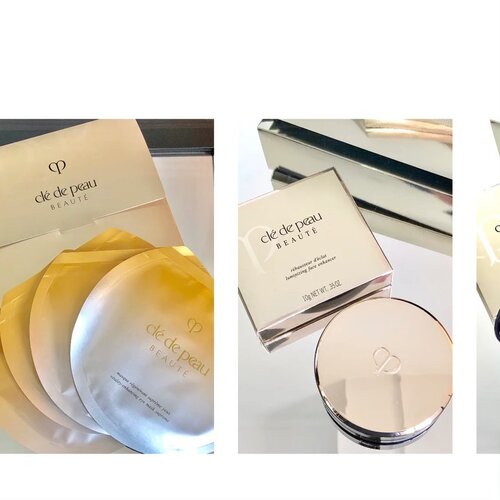 + View more details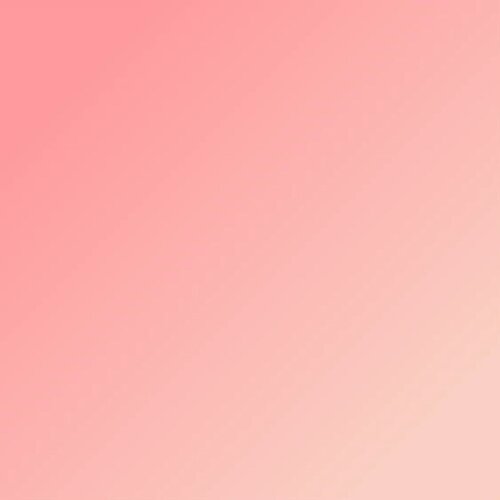 + View more details

loading ...
Back To Top