loading...
Search
348 RESULTS FOR SKINCARELOVER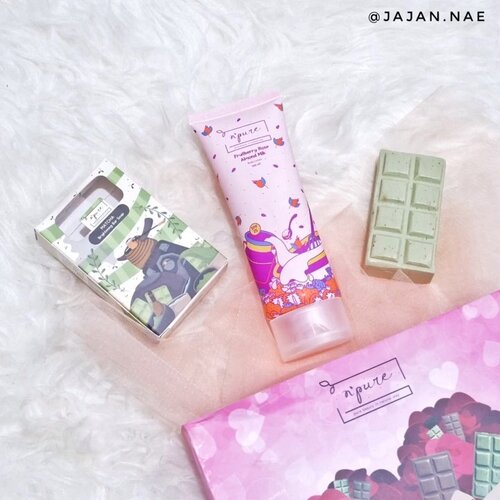 🎬TONTON VIDEONYA 💕
Halo, menurut kamu kasih sayang itu buat siapa aja sih? Hihi pas banget nih paket gemesh dari @npureofficial ini bisa kubagi ke sahabat aku @aulawl 💐 senang banget bisa melihat happy virus menyebar 😍
.
❤ Npure Tone Up Cream Fruitberry Rose Almond Milk - Body lotion ini dipakai di kulit tangan ya gengs, aromanya super duper enak. Selain mencerahkan, ini juga mengandung UVA UVB SPF 25 yang bisa melindungi kulit dari sinar matahari. Terdapat juga kandungan bahan alami yang baik seperti sweet almond oil, theobroma cacao seed butter, strawberry, milk, dan lainnya.
.
❤ Npure Matcha Brightening Bar Soap - Sabun 2 in 1 ini membuat mandi kamu lebih menyenangkan lho! Mengandung gluthathione, arbutin, vitamin e, dan camellia sinensis leaf 😁 Btw ini ada scrubnya juga. Sabun ini bisa menjaga kelembapan dn mencerahkan kulit. .
Buat kalian yang suka produk Npure dan pengen belanja, bisa pakai code NAEPUREBESTIE dan dapatkan diskon 10% hehe mantep banget kan! 🎉
@npureofficial .
.
#npure
#npureofficial
#purebestie
#lovelocalbrand
#mulaicantikalami
#LoveLocalBrand
#PureBeautyInNaturalWay
#BeKindBeBeauty
#NforNatural
.
.
.
#bloggerpekanbaru
#pkubeautyblogger
#reviewskincare
#skinlovers
#beautybloggerpekanbaru
#skincarelovers
#IDskincarecommunity
#clozetteID
#BloggerPerempuan
#charisceleb
#skincareroutine
+ View more details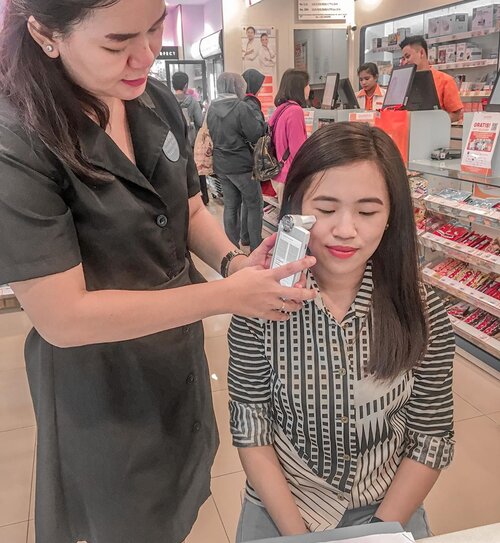 [REVIEW]
Udh pd tw belom product skincare Clinelle ? Clinelle adlh brand skincare dari Malaysia, tpi skrg udh dijual di Indonesia jga dgn berbagai varian (bisa cek di @guardian_id ) , nah bbrp wktu lalu @clinelleid baru aja keluarin varian baru 'Clinelle Age Revive' yg terdiri dari 6 products : .
.
2 weeks ago, ak sempat pegi skincheck (before) di booth nya Clinelle di Guardian @kotakasablanka , based on hasil skincheck, aku di ksih rangkaian product baru Clinelle Age Revive (travel size) dari terdiri dari 4 products : ✨ Lifting Cleanser ✨Lifting Lotion ✨ Lifting Cream ✨ Lifting Eye Cream .
.
.
Ak pke tiap hari (day - night) , menurutku productnya sendiri ringan banget dan cepat menyerap, cmn wanginya aja yg tllu strong pas awal pake .. Then, after pemakaian 2 minggu, ak balik lagi utk skincheck (after).. surprisingly, hasilnya oke banget 😍 tipe kulitku yg cenderung Normal-to-Dry , skrg bener2 berasa lebih lembab dan kencang 😊 walopun msh ada bbrp part yg perlu perawatan extra .. but overall i love the progress 🥰
FYI, sesuai dgn namanya 'Age Revive', product ini mengandung anti-aging , which is good buat qt yg usianya 20++ 😁😁
.
.
👉🏻 Swipe to see the result (before-after) .. 🤩 Baru pke 2 minggu aja udah begini, gmn klo lebih lama ??
#MyBeautifulHealthyAge
#ClinelleAgeReviveXClozetteID
#ClozetteID
.
.
.
.
.
#HappySkinHappyFace
#ClinelleIndonesia
#minireview
#skincare
#skincarejunkie
#likes
#skincarelover
#beautyaddict
#indobeautysquad
#indobeautygram
#honestreview
#makeuplover
#likeforlikes
#likeforfollow
#reviewalacicilivie
#instagood
#sparklingsquad
#instagram
+ View more details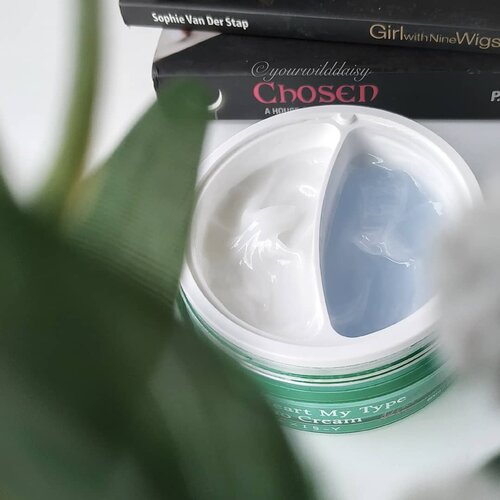 Have a nice weekend everyone ❤ how was your Valentine's day? Yesterday I only spent my time at home, no chocolate no flowers, how sad 😂 but no, I'm not sad!
.
Today I'd love to review a products that have become my favorite lately. Have you ever imagined 2 types of cream in 1 jar? it's Axis-Y Cera-Heart My Type Duo Cream. Consists of 2 types of cream for dry and oily skin areas, sounds very good for those who have combination skin right?
.
🌿 Heartleaf T-Zone Cream
This cream is formulated for oily skin areas. Contains heartleaf which hydrates oily skin. The cream color is bluish and has a gel texture, lightweight and easy to absorb. The smell is quite refreshing and soothing.
.
🌿 Ceramide U-Zone Cream
This cream is formulated for dry skin areas. Contains ceramide that nourishes dry skin. The texture of the cream is thicker than T-cream, has milky white color. Feels rich and very moisturizing.
.
Even though the name is T & U - Zone cream it doesn't mean you have to use it for T or U zone, it can be used as needed. Many people have T-zones are more oily and U-zones are drier, but in my case it's the opposite. I have drier T-zone sometimes even appears dry patches, while my U-zone is oily. So, I use U-Zone cream for my T-zone and T-Zone cream for U-zone.
.
After using it for a month I can say that this is the best cream for my combination skin! The U-Zone cream is able to deal with dry patches on my nose and chin area. While the T-Zone cream even thought has a light texture but is able to provide good hydration for my oily skin area.
.
If you have combination skin, you must try this cream!
.
.
.
Where to buy? @beautyglowing
.
.
#axisy
#axisyindonesia
#moisturizer
#combinationskin
#kbeauty
#koreanbeauty
#kskincare
#koreanskincare
#clozetteID
#bloggirlsid
#kbbvmember
#beauty
#beautyblogger
#beautyreview
#beautycommunity
#skincare
#skincarereview
#skincarecommunity
#skincareroutine
#skincarediary
#skincarelover
#glowingskin
#glowskin
#acneproneskin
#antiacne
#acne
#sensitiveskin
#acnetreatment

+ View more details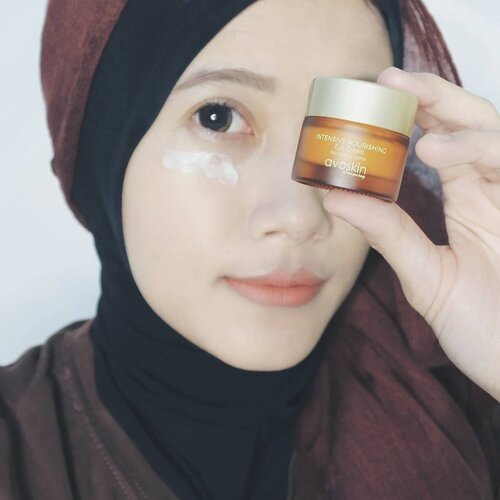 + View more details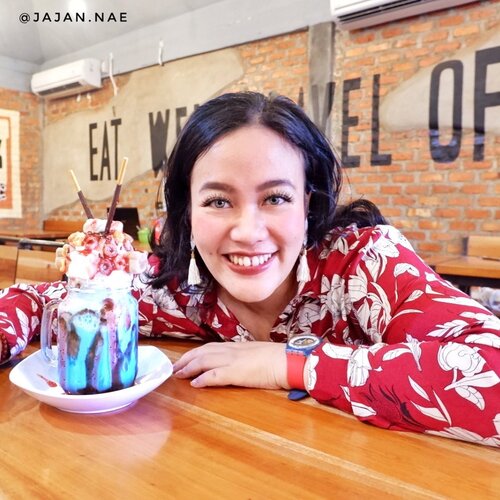 + View more details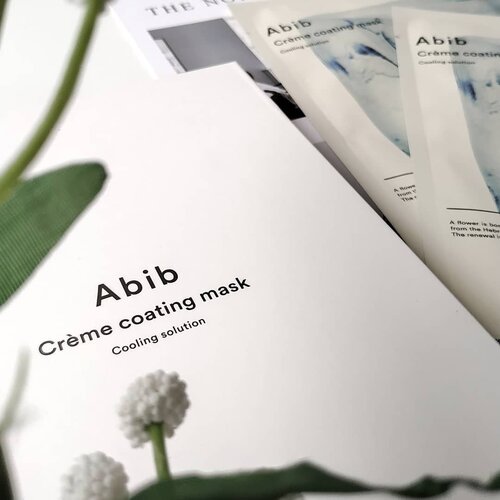 Abib Crème Coating Mask - Cooling Solution
.
Another unique mask that I discovered earlier this year. What's the uniqueness of this mask? The regular sheet mask is submerged in essence, while this mask is coated with cream essence. This is certainly more practical and reduce the mess due to the drippings essence.
.
This cooling solution variant claims to cool down your skin temperature & soothe irritated skin, it seems to be very suitable for use during summer & for sensitive skin.
.
Packed in plastic which is bigger than the usual sheet mask packaging. When I opened the packaging, I found another clear plastic package inside. 2 pieces type, each sheet are protected with film. When I open the protective film, it feels like peeling off a sticker and then sticking it on my face. It felt very strange at first, but later I found out that this was a fairly easy and practical way, and no more messy essence.
.
I thought that this mask would have a cooling sensation, seeing some soothing ingredients like Centella Asiatica & Tea Tree, but apparently during the use I didn't feel any cooling sensation.
.
After 20 minutes I took the mask and the cooling sensation suddenly appears and I love it! when I massage the remaining creamy essence it turns into water droplets, and it's so soothing!
.
How was the results? As its claim! This mask instantly reduces the redness and cool down my irritated skin, besides that my skin feels moist and well hydrated.
.
I highly recommend this mask, for those of you who don't like "wet" sheet masks and need a good mask for skin irritation.
.
I'll be back with the other variant, the tone-up solution, see ya 😏
.
.
#abib
#creamecoatingmask
#abibmask
#abibsheetmask
#kbeauty
#koreanbeauty
#kskincare
#koreanskincare
#koreanmask
#koreansheetmask
#clozetteID
#bloggirlsid
#kbbvmember
#beauty
#beautyblogger
#beautyreview
#beautycommunity
#skincare
#skincarereview
#skincarecommunity
#skincareroutine
#skincarediary
#skincarelover
#sheetmask
#sheetmaskreview
#mask
#maskreview
#sheetmasklover
#sheetmasksddict

+ View more details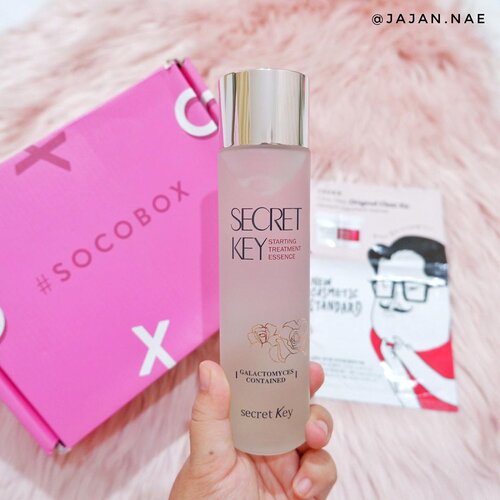 + View more details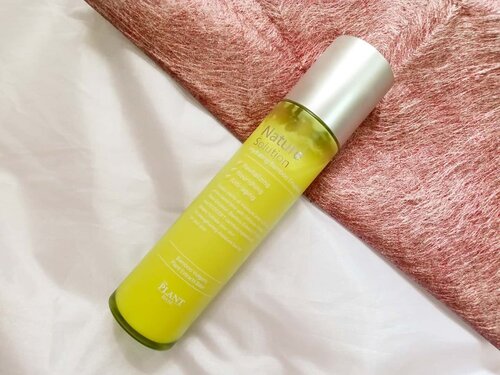 + View more details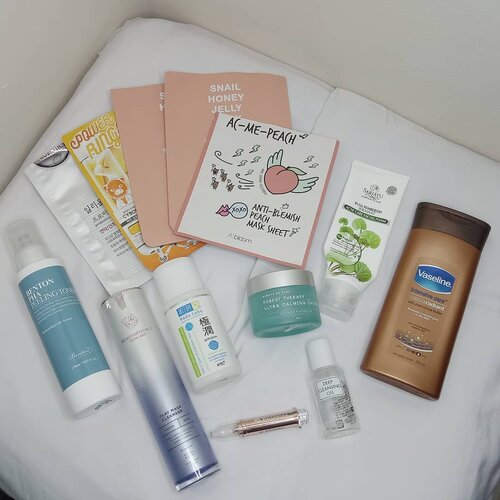 + View more details

loading ...
Back To Top