loading...
Search
139 RESULTS FOR SKINCAREREGIME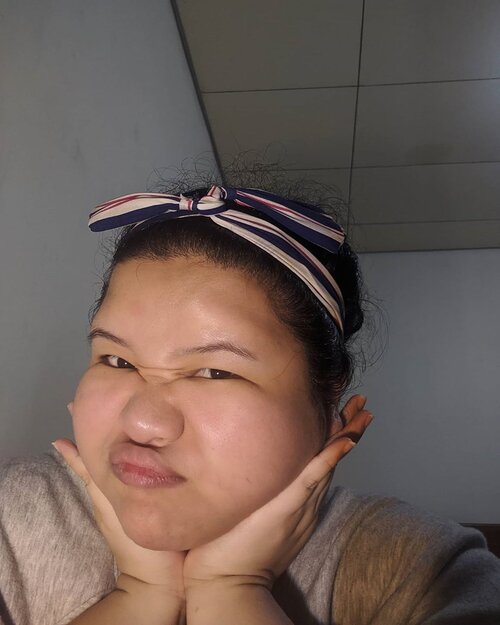 Menyambut akhir pekan yang datang lebih cepat.
Tengah malam setelah akhirnya berhasil melalui minggu dengan hari kerja terpendek, namun (rasanya) jam kerja terpanjang (dan terpening), idenya kosmos aja dia bebersih mukadimah hampir 20mnt pakai oil (tercinta, @yvesrocher_id
Pure Calmille)
Harapannya bisa kaya orang-orang yang bisa bersihin 'sampah' di mukadimah, tapi tetap sih kurang berhasil... Enggak ada tuh si sampah-sampah pori-pori yang berguguran. Padahal udah lumayan lama gak pakai exfo toner.
Bersih sih iya pastinya. Namun pegel, ngantuk dan muka berasa agak ledes sih setelah dibilas. Padahal biasanya enggak ada tuh cerita sedih pakai Pure Calmille ini. Ya mungkin emang teknik ini enggak jodoh sama mukadimah.
Dan kurang cocok juga dilakukan di suatu tengah malam sih ya.
Gatot, tapi cukup menghibur. Mengingat minggu ini harusnya lagi berlibur sebelum badai menghempas, namun apa boleh buat, negara api menyerang duluan. Jadilah. Ya gitu deh. Aku mah cuma bisa ikhlas aja.
#DinsVanituDesk
#beautyroutine
#skincareregime

+ View more details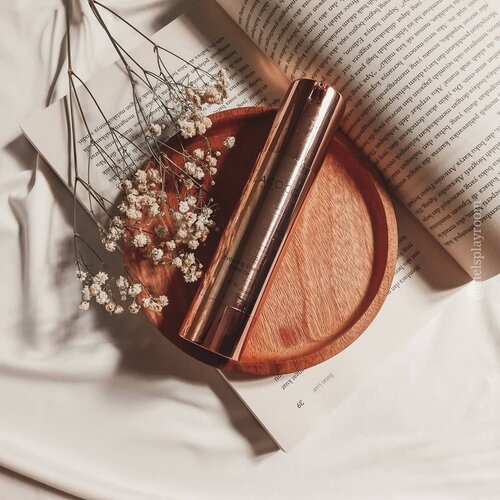 LACOCO HYDRATING DIVINE ESSENCEMinggu lalu aku sempat share 2 produk @lacoco.id yang lagi aku pakai. Nah, hadi ini aku share review yang lebih in-depth per produknya. Produk pertama yang aku review adalah essencenya ya..Dari segi packaging, aku suka banget karena kemasannya ini berbentuk tabung airless pump yang dilapisi warna kromatik rose gold. Desain botol dan warnanya memberikan kesan skincare yang elegan dan mewah. Hanya saja kita harus bersabar sedikit dengan pump-nya yang harus beberapa kali dipencet baru mengeluarkan isinya. Positifnya ya jadi isi yang keluar itu nggak berlebihan/ bikin boros. Uniknya lagi ternyata tutup botol kemasannya bisa dibuka lho. Hanya saja karena body botol tertutup warna semua, kita nggak bisa lihat isi di dalamnya..Pada postingan sebelumnya aku sempat singgung soal tekstur. Teksturnya sedikit kental berwarna putih tajin. Meski demikian, teksturnya gampang dibaurkan dan nggak ada efek lengket or berminyak. Cepat meresap juga kok. Cairan essence-nya ini ada aroma harum yang menenangkan, tapi nggak menyengat sama sekali. Tekstur dan aroma essence Lacoco ini kesukaan aku banget ❤️.Next, soal efek yang aku rasakan setelah pemakaian. Sejauh ini, sehabis memakai Lacoco Hydrating Essence aku merasakan kulit aku jadi berasa lebih lembab. Biasanya habis cuci muka kalau nggak pakai skincare tuh kulit aku berasa kayak lagi di padang gurun. Setelah pakai toner lalu essence, kulit jadi lebih elastis dan lembab. Pun mau ditutup dengan pelembab, essence ini gak bikin kulit terasa berat..Essence ini bisa digunakan untuk semua jenis kulit dan aman untuk bumil-busui guys! Untuk pembelian bisa langsung cek @lacoco.id atau reseller mereka ya. Cusss!.
#facecare
#skincarelokal
#localbeauty
#skincareblogger
#skincaredaily
#skincareroutine
#skincareregime
#skincareessentials
#skincareenthusiast
#igskincare
#igtopshelfie
#itgtopshelfie
#iloveskincare
#skincareflatlay
#minimonday
#flatlayjournal
#flatlaystyle
#flatlayoftheday
#flatlaytoday
#365inskincare
#takecareofyourskin
#hydrateyourskin
#BeauteFemmeCommunity
#jakartabeautyblogger
#idskincarecommunity
#clozetteid
#hygge
#slowlife
+ View more details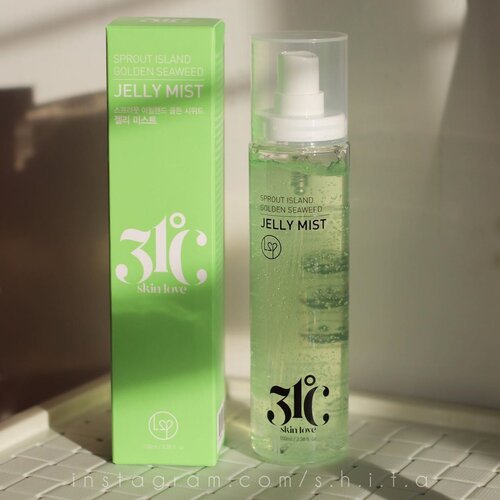 + View more details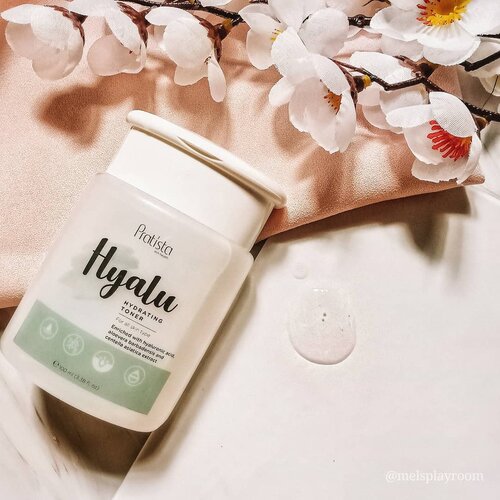 + View more details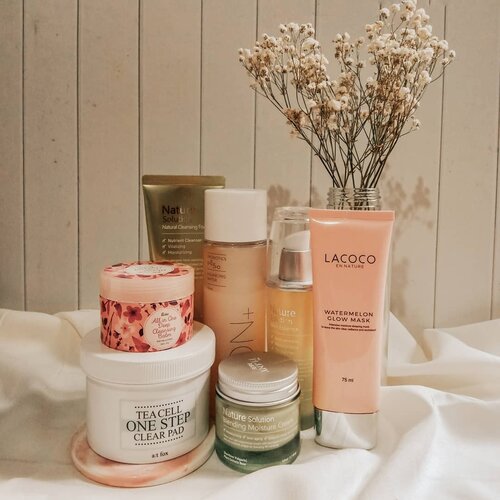 + View more details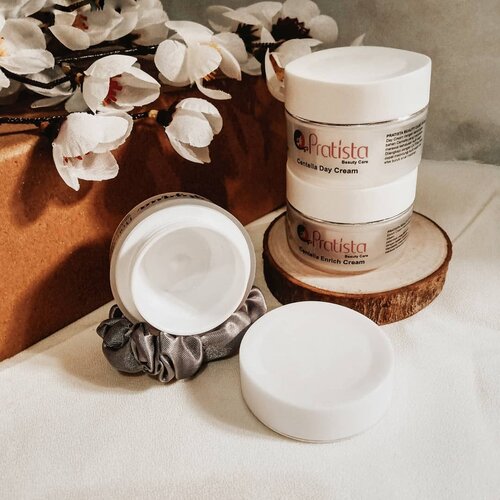 + View more details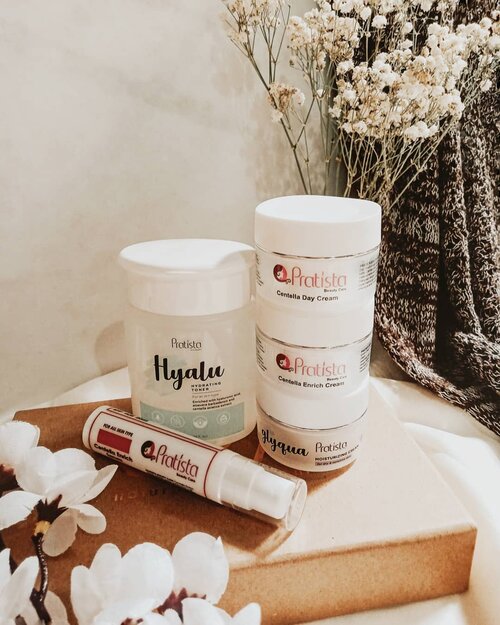 #saturdayskin
goes to @pratista.official. Been using these for few times and here I could say: 💦 Hyalu Hydrating Toner
Empowered by hyaluronic acod, aloe vera, and centella asiatica extract. The texture is watery gel, neither too runny nor too thick. Quickly absorb into skin and really hydrates my skin well. But, the scent is a bit unpleasant to me. Thankfully the scent vanish quite soon. 💦 Centella Enrich Serum
If most serum's color is transparant or white, this serum has brownish color with gel-ish texture. Made by centella extract, the scent is not disturbing. My verdict for this serum just so-so, since it didn't cause any trouble to my skin, but not yet seeing any impressive result despite hydrating my skin. 💦 Centella Day Cream & Enrich Cream
The uniqueness of these creams lays on their foamy texture. It is really fluffy and I think most skin type will like it. Non sticky or greasy at all, fit to oily skin, IMO. I do like them but my combi skin likes the following moisturizer cream. 💦 Glyqua Moisturizing Cream
I ever reviewed this few days ago because I'm so in love with its texture and the effect on my skin. Yes, it is purposed to treat dry & sensitive skin and my skin does really like it. The watery gel texture send enough moisture and chill my skin. My new HG for moisturizer.
#pratista
#skincare
#skincaredaily
#takecareofyourskin
#skincarefirst
#skincareroutine
#skincareblogger
#skincareblog
#skincareenthusiast
#skincareregime
#skincarethread
#skincare101
#igskincare
#igtopshelfie
#topshelfbeauty
#instaskincare
#iloveskincare
#skinfluencer
#skincareessentials
#skincareproduct
#flatlay
#flatlayoftheday
#skincareflatlay
#beautyflatlay
#aesthetic
#aestheticallypleasing
#idskincarecommunity
#jakartabeautyblogger
#clozetteid
+ View more details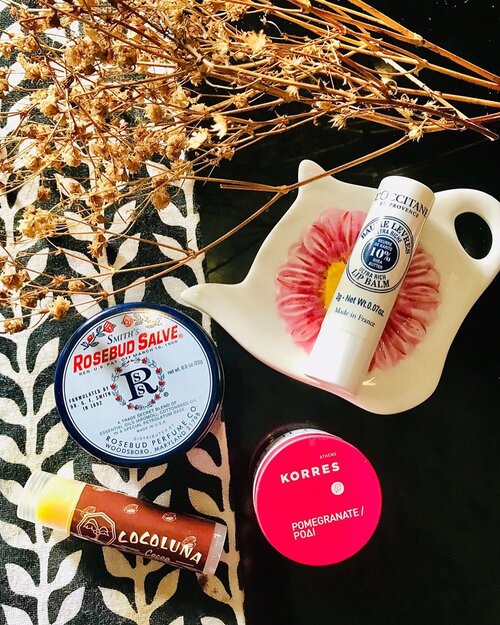 + View more details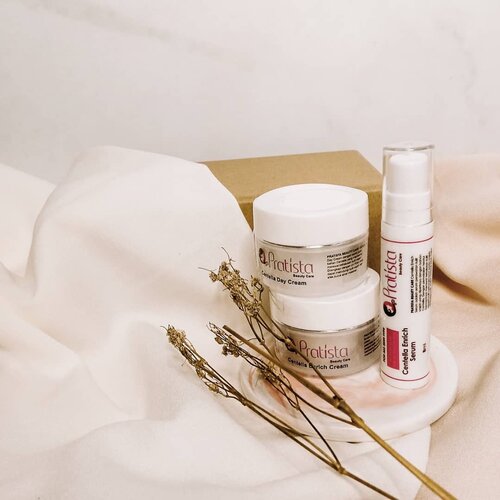 + View more details

loading ...
Back To Top