loading...
Search
1,619 RESULTS FOR SKINCAREROUTINE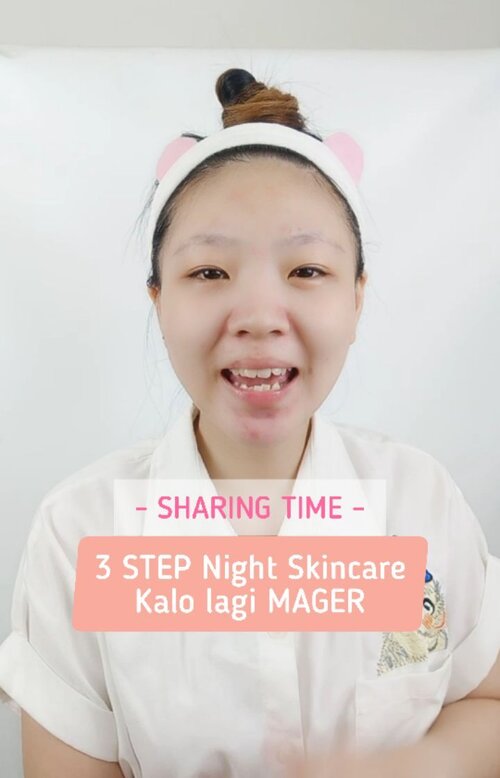 + View more details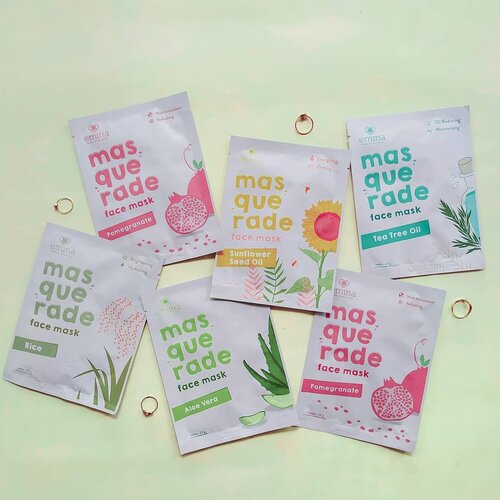 •Maskeran kali ini pakai produk lokal dari @eminacosmetics 😍 Waktu
#sheetmaskemina
diluncurkan beberapa tahun lalu, saya langsung beli semua varian karena kemasannya lucu 🌻 Beli aja dulu, cocok atau tidak urusan nanti 🤪Eh tapi pas dicoba bagus semua! 🤫 Cairan essence di tiap masker cukup banyak, udah gitu lembarannya lembut dan pas di wajah. Cocok banget deh dipakai selama
#dirumahaja
🤗 Sekarang produk ini jadi
#skincareroutine
Uni karena harganya murah dan ada hasil baik yang didapat. Kalau kamu pernah coba varian yang mana? Atau belum pernah? Tag 3 teman kamu yang penasaran sama produk Emina 🤷💜
#clozetteid
#skincaretips
#skincareblogger

+ View more details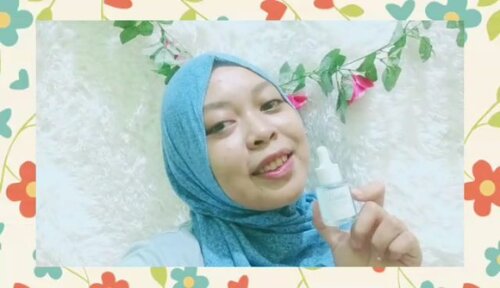 Morning love!💕I'm gonna tell you my experience of using Lovila Glow Booster Serum after a few days. But a little flash back, I'm so touched with this local brand, because I know how the founder started to build this beauty brand. So inspiring!So after a few days using @lovilabeauty my skin feels more hydrated than before which that time my skin looks dry & dull🌻Well~ I'm really enthusiast & happy knowing that Lovila has a sweet packaging with clear glass bottles contains of light blue serum with a pipette applicator that keeps the serum always sterile✨Honestly, 😍🌼 Packaging is pretty!!!🌼 Lovila is good for sensitive skin🌼 Watee based & easily absorbed 🌼 Brighten, nourish, & maintain healthy skin🌼 Calming the acne irritation & redness🌼 Hydrates & moisturizes soft skin 😔Important! Becareful when you put this product, because the packaging is made of glass bottles that are vulnerable to breaking.Ingredient: Cica, licorice, butylene glycol, glycerin, sodium hyaluronate & niacinimide. 💸 IDR 125kWish you enjoy the video, girls! 😍Btw don't forget to join my
#Giveaway
in another post of @laksmipaopao
#glowisourglow
#Love
#likee
#lovilabeauty
#like
#tiktok
#bhsxlovilabeauty
#ClozetteID
#beautyhacks
#covid_19
#dirumahaja
#lfl
#selca
#likeforlikes
#l4l
#l4likes
#skincareroutine
#stayhome
#happy
#art
#instagood
#beautiful
#photooftheday
#cute
#beautybloggers
#beautybloggersoggerindonesia

+ View more details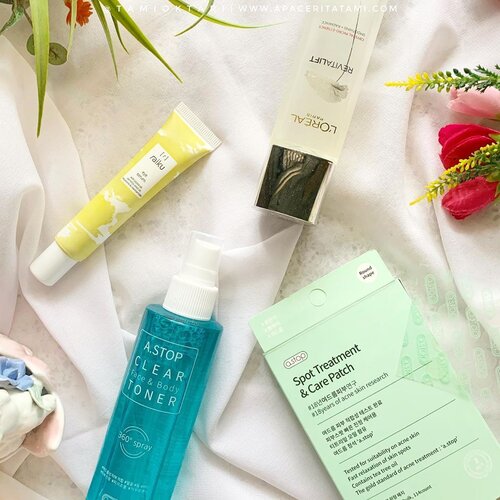 Edisi skincare malam kalau udah ngantuk🤣 Ngerasa bersalah kalau mau tidur tapi ga skincareran. Kadang cuma pake toner atau essence, abis itu lgsg tidur🙈
[email protected]
Clear Face & Body
[email protected]
L'Oreal Revitalift
[email protected]
Eye SerumA.Stop Spot Treatment Patch.List diatas belum termasuk cleanser dan masker ya👍 Skincare rutin (versi lengkap) ku juga ada yang update dari sebelumnya, ntar aku share deh kalau ga mager😝.Oya kondisi wajahku sekarang alhamdulillah benar2 mendingan banget. Dulu aku pernah jerawatan parah pas 2017 bahkan sampai pertengahan 2019 kemaren. Aku udah lama ngedraft di blog sih untuk bikin acne journey ini tapi belum aku up juga🙈.
#skincareroutine
#nightskincare
#acnetreatment
#fungalacne
#fungalacnesafe
#ClozetteID

+ View more details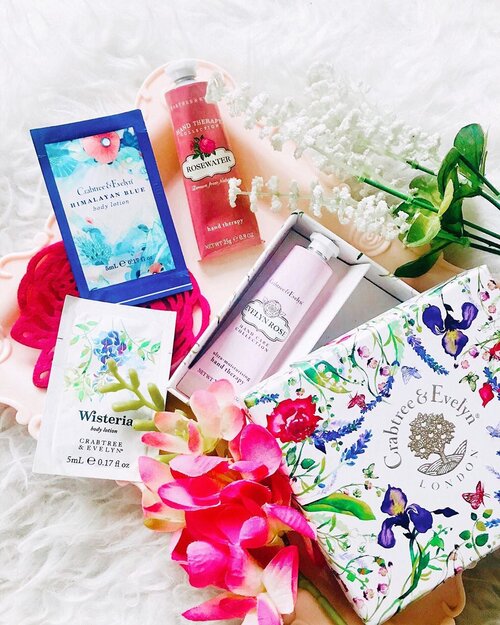 + View more details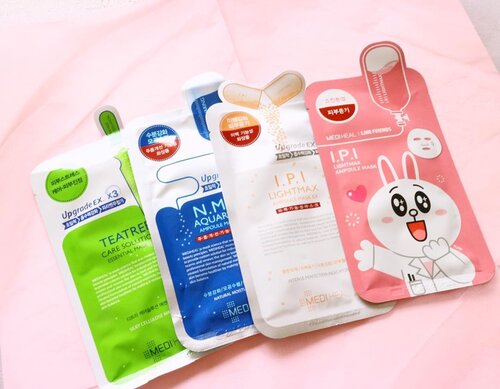 + View more details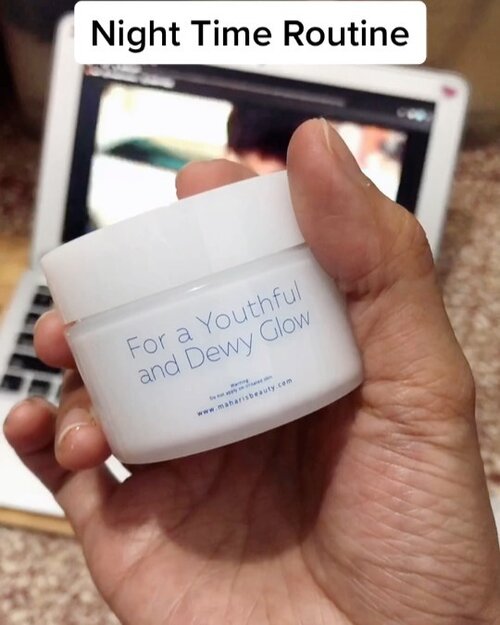 Night time routine yang diposting pagi2.
Praktekin terus tiap malam.
.
Netflix ✔️
Lilin Aroma Therapy beli di Ace Hardware ✔️
@natur_e_indonesia Body Lotion (pakai kaos kaki biar kaki jadi cepet lembap dan mulus) ✔️
@vaselineid Petroleum Jelly buat bibir ✔️
@rioriindonesia Toner ✔️
@votre_peau Maharis Clinic Vit C Serum ✔️ @votre_peau Night Cream ✔️
@dewisrispa_mt Foot Spray ✔️
DONE!
#clozetteid
#skincareroutine
#beautyblogger

+ View more details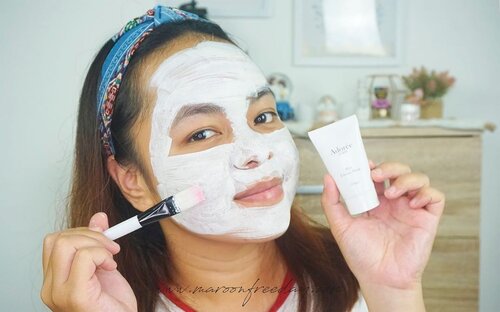 + View more details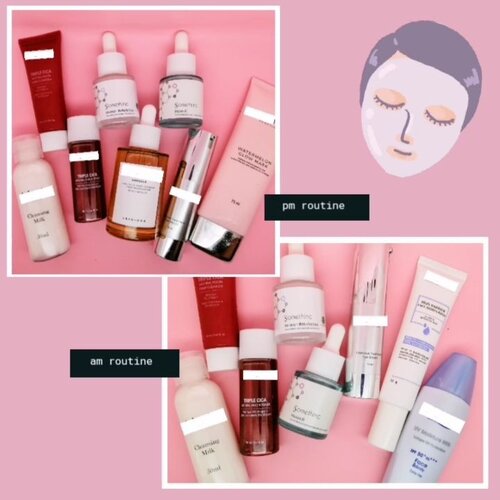 💞💞 SKINCARE ROUTINE 💞💞
⠀
🌝Morning Skincare Routine :
Cleansing milk - Facial wash - Toner - Somethinc Niacinamide - Somethinc Hyaluronic - Eyecream - Moisturizer - Sunscreen
⠀
🌜Night Skincare Routine :
Cleansing milk - Facial wash - Toner - Ampoule / Essence - Somethinc Niacinamide - Somethinc Hyaluronic - Eyecream - Sleeping Mask
⠀
🍃🍃🍃🍃
Aku tuh tipikal orang yg suka pake berlayer-layer skincare. Terutama utk pemakaian serum.
⠀
Knapa? Soalnya aku ngerasa kulitku emang punya banyak kebutuhan. Jadi rasanya ga cukup kalo cuma pakai satu serum doang. Makanya aku suka banget nyetok macem2 serum.
⠀
Tapi nggak semua serum juga langsung ditemplokin ke muka. Biasanya disesuaikan aja ama kebutuhan dan keinginan 😁😁
⠀
Cuma, sejak kenal ama dua serum @somethincofficial tuh aku emang jd agak setia. Biarpun sering jg pakai serum lainnya, 2 serum somethinc tuh pasti ttp masuk ke daily routine aku.
⠀
Cocok aja sih. Kerja serumnya cepat, tp formulanya bisa dibilang mild. Sejak awal pakai, aku nggak pernah ngerasa ada masalah ama serum mereka. Udah gt brand lokal dan harganya terjangkau pula. Kurang apalagi coba?
⠀
Apalagi kalau pakainya tandem ama AHA BHA PHA Peeling Solution beuuuhh bagus bgt dah🥰🥰 👍🏻👍🏻👍🏻
⠀
Ini udah masuk botol kedua semua. Dan udah waktunya repurchase lagi. Kemasannya mungil sih, jd cepat abis 🤭 Abis ni mo beli yg kemasan gede 40ml biar agak awet
⠀
#SkincareDiRumahAja
#SomethincForYou
#skincareaddict
#skincare
#SkincareIndonesia
#SkincareRoutine
#skincareproducts
#localskincare
#beautybloggers
#beautyblog
#emakbloggersolo
#ClozetteID
#Somethincserum
+ View more details

loading ...
Back To Top