loading...
Search
5 RESULTS FOR SKINJOURNEYS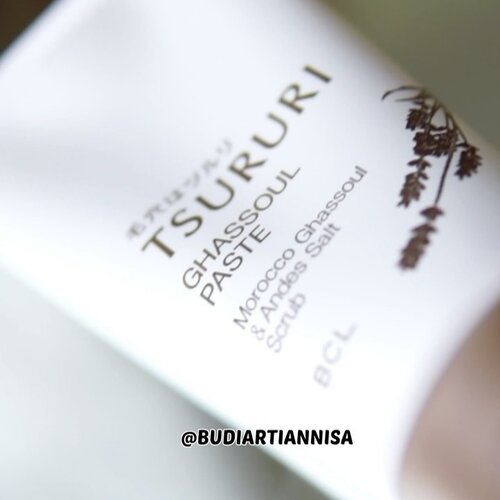 𝐒𝐢𝐚𝐩𝐚 𝐘𝐚𝐧𝐠 𝐡𝐨𝐛𝐢 𝐩𝐞𝐧𝐜𝐞𝐭𝐢𝐧 𝐤𝐨𝐦𝐞𝐝𝐨?Sebelum iritasi dan bekasnya susah hilang please STOP babes🙃𝑻𝒔𝒖𝒓𝒖𝒓𝒊 𝑮𝒉𝒂𝒔𝒔𝒐𝒖𝒍 𝑭𝒂𝒄𝒆 𝑾𝒂𝒔𝒉Kalau liat bentuknya yang seperti PASTE pasti kalian mengira ini masker..Tsururi Ghassoul ini adalah Face Wash babes, yang manfaatnya bisa mengangkat komedo dan juga kulit mati. Jadi daripada iritasi pencetin komedo sendiri, lebih baik cuci muka dengan Tsururi Ghassoul Face Wash @kaycollection ini 😍.Ingredientsnya adalah Moroccan Ghassoul dan Andes Salt Scrub. Yess Nature always have its BEST for US✅.Anyway use KAYXICHA for 10 percent discount 💛 𝑰𝒕'𝒔 𝑻𝒊𝒎𝒆 𝒕𝒐 𝑻𝒓𝒆𝒂𝒕 𝑻𝒉𝒆 𝑺𝑲𝑰𝑵 𝒀𝒐𝒖'𝒓𝒆 𝒊𝒏 😍
#IchaMauCerita
#tsururighassoul
#masknetreatment
#skinjourney
#cchannelbeautyid
#skintips
#clozetteid

+ View more details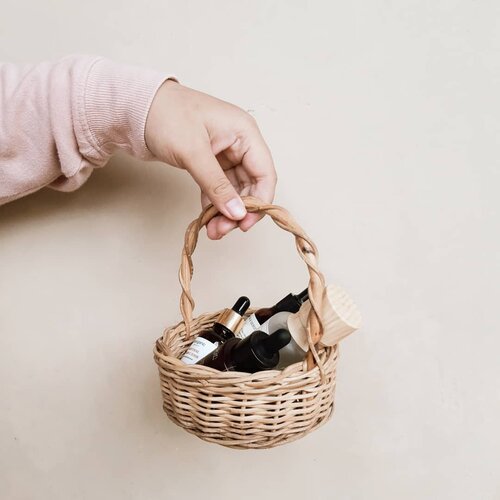 + View more details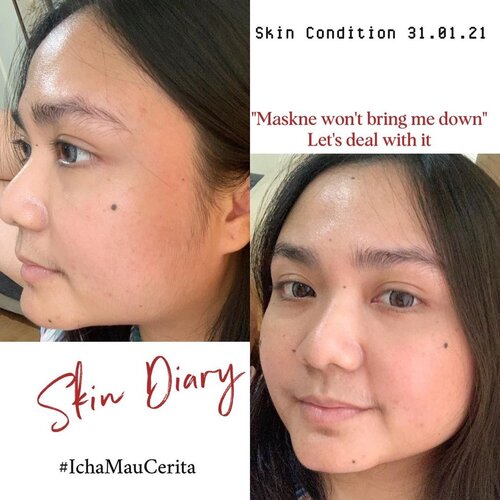 𝙈𝘼𝙎𝙆𝙉𝙀 𝙬𝙤𝙣'𝙩 𝙗𝙧𝙞𝙣𝙜 𝙢𝙚 𝙙𝙤𝙬𝙣 💛 Aktif buat
#AkuJalanPagi
dan harus menggunakan masker karena kalau ngga di denda ya babes😅. Pastinya membuat kulit aku acting out dan muncul si MASKNE💛But well it's normal. Hanya butuh lebih total lagi buat deep cleansing dan tenangin kulit.Selesai
#AkuJalanPagi
wajib banget langsung cuci muka. Jadwal maskeran sama Mugwort dan Charcoal juga 3 kali seminggu ngga boleh lupa😍 Bahkan bisa 4 kali seminggu tapi ke 4nya masker Almond✅Kalau kalian lagi struggling juga sama Maskne ngga usah stress ya babes.Makin kita stress..kulitpun stress ketemu masker jadi makin parah👻. 𝐑𝐞𝐩𝐞𝐚𝐭 𝐚𝐟𝐭𝐞𝐫 𝐦𝐞 "𝐌𝐀𝐒𝐊𝐍𝐄 𝐢𝐬 𝐍𝐨𝐫𝐦𝐚𝐥 𝐚𝐧𝐝 𝐈 𝐚𝐦 𝐛𝐞𝐚𝐮𝐭𝐢𝐟𝐮𝐥 𝐭𝐡𝐞 𝐰𝐚𝐲 𝐈 𝐀𝐦" This is my Current SkinCare line in January 2021.💕 Double Cleansing1.Chamomile Cleansing Balm @thebodyshopindo 2. Facial Cleanser Alternately in between Acne Soap BHA Tea Tree @whitelab_id and Begin @simplisticindonesia .💕Mask SquadCharcoal Mask @thebodyshopindo Mugwort Pore Clarifying @axisy.indonesia 💕 Routine StepsToner and Moisturizer @itsmybase First Serum Brightening Serum @whitelab_id Second Serum Bakuchiol @somethincofficial 💕Acne Spot TreatmentTea Tree Oil @thebodyshopindo
#IchaMauCerita
#MySkinJourney
#skincareroutine
#sensitiveskin
#bareface
#masknetreatment
#skintips
#skinjourney
#selflove
#maskne
#somethincsquad
#itsmybase
#cleanbeauty
#clozetteid

+ View more details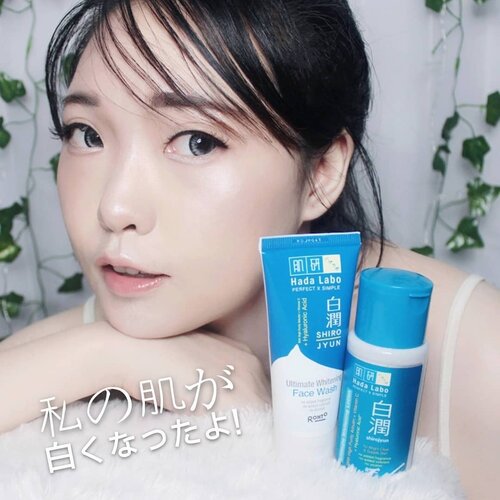 Japanese beauty itu fokus pada kesehatan kulit. You know the reason why Yuki lebih sering tampil 'less-makeup' akhir2 ini? Ya karena sejak sadar akan kesehatan kulit, jadi lebih bisa merawat kulit dan jadi lebih pede. Kali ini Yuki mau share ke kalian tentang kenapa sih kulit wanita Jepang selalu bikin iri. Cerah & flawless. This is based on my true story juga yaa. Ga sedikit yg terang2an bilang 'i envy your skin'. .Well, karena skincare yang Yuki pakai tidak mengandung ingredients yang berbahaya untuk kulit seperti : pewangi, pewarna, alkohol, paraben, dsb. Yang sering ngikutin skin-journey Yuki pasti paham banget tipe kulit sensitif & eczema Yuki yg sering rewel. Makanya kalau milih skincare pst menghindari kandungan2 tsb. .Dan skincare itu wajib ada kandungan Hyaluronic Acid untuk menahan air dalam kulit dan menjaganya agar senantiasa lembab. Selain itu Vitamin C juga dibutuhkan sbg antioksidan untuk mencegah efek buruk sinar UV yg bs menyebabkan kerutan, flek hitam, dll..Rangkaian produk @hadalaboid sudah Yuki pakai sejak jaman kuliah dulu. Dari sebelum Facial washnya ganti kemasan (lotionnya juga akan ganti kemasan soon di tahun ini) Yuki sih paling suka yg varian Shirojyun, karena ada kandungan Arbutin utk mencerahkan & menyamarkan noda hitam. Dan tidak mengandung bahan2 berbahaya spt yg Yuki sebutkan diatas. .Utk basic skincare selalu dimulai dari cleansing, Yuki pakai Hadalabo Shirojyun Whitening Face Wash yg lembut dan sesuai dgn pH kulit, tdk membuat kulit terasa 'tertarik' dan kasar. Setelah cleansing, Yuki selalu pakai Ultimate Whitening Lotion sebagai Hydrating Toner. Teksturnya seperti air yg cepat meresap di kulit. Membuat kulit lebih lembut dan kenyal juga glowing alami. .Japanese beauty itu simpel. Yg penting rutin, telaten dalam merawat kulit, dan tidak dealing with ingredients yg merusak kulit.
[email protected]
#BFCxHadalabo
#BeauteFemmeCommunity
#BFCreview
#Hadalaboid
#Japanesebeauty
#skincare
#BeautyBlogger
#BeautyVlogger
#clozetteid
#Japaneseskincare
#Makeup
#Blogger
#Cosmetics
#style
#Blog
#Beauty
#girls
#kawaii
#BeautySkin
#blogger
#skin
#IndonesianBeautyBlogger
#hadalabo
#可愛い #肌ラボ #スキンケア #すっぴん
#shirojyun
#白肌
+ View more details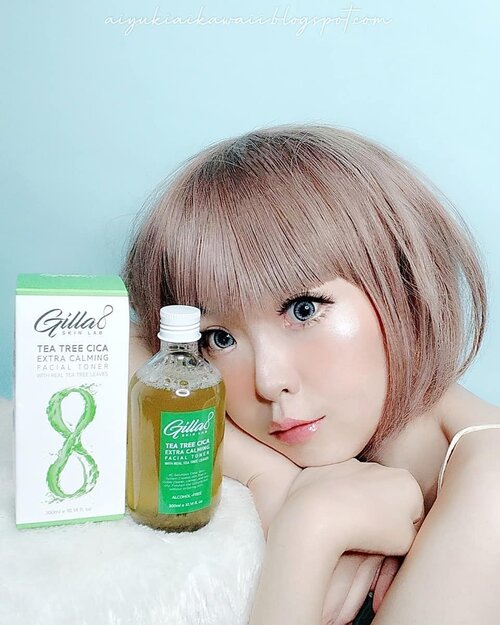 People always asking me about how to get a flawless and healthy-glowing skin. Um, avoid msg, fastfood, and never skip skincare. If you always keep update about my skin-journey on my blog, you'll know i have oily-acne skin type and very sensitive skin, also eczema 😒 that's why i'm so picky, and when i choose the right product, i always considering Tea Tree, Centella Asiatica & Hyaluronic Acid as the main ingredients. This refreshing formula gives skin a cool, hydrating lift, leaving my skin perfectly clean, soft and supple..I would like to recommend this toner for you because this toner containts the real tea tree that's help me to keep my skin healthy and get rid from acne problem with natural pH Balance..🍀Real Tea Tree : You can find real tea tree leaves inside the bottle. Tea tree infused skin treatment that detoxifies & soothes skin.🍀 Impurities Care : To minimize the look of pores and breakouts while disinfecting, balancing, renewing skin in the process🍀 Green Formula : Specifically formulated for sensitive skin. Dermatologist-tested for smoothing skin's appearance without iritation or sensitivity. Gently cleanses and refreshes facial skin without harsh synthetic drying agents.Using green formula and 6-Free (paraben free, synthetic fragrance free, phthalate free, mineral oil free, formaldehyde free, cruelty free).For everyday use, if you have the same skin problem like mine, or even dull skin, lack of moisture, and pore refining, this toner ideal for all skin type, because this toner helps purify pores and removing traces of dirt, oil clear and prevent acne..Get a special discount from me for Tea Tree Cica Extra Calming Facial Toner :Save IDR 58.000 (Rp 442.000 👉 Rp 384.000) using AIYUKI8's Exclusive Offers through :
https://hicharis.net/AIYUKI/Mb8
[email protected]
_official @charis_celeb
#Charis
#CharisCeleb
#Gilla8
#toner
#TeaTreeCicaExtraCalmingFacialToner
#RealTeaTree
#CalmSkin
#PurifyPores
#KoreanBeauty
#Korea
#hicharis
#skincare
#BeautyBlogger
#BeautyVlogger
#clozetteid
#Makeup
#Blogger
#Cosmetics
#style
#Blog
#Beauty
#girls
#kawaii
#BeautySkin
#IndonesianBeautyBlogger
#blogger
+ View more details

loading ...
Back To Top