loading...
Search
8 RESULTS FOR SKINTIPS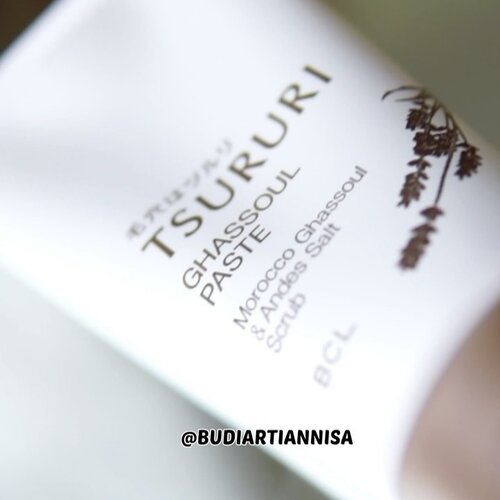 𝐒𝐢𝐚𝐩𝐚 𝐘𝐚𝐧𝐠 𝐡𝐨𝐛𝐢 𝐩𝐞𝐧𝐜𝐞𝐭𝐢𝐧 𝐤𝐨𝐦𝐞𝐝𝐨?Sebelum iritasi dan bekasnya susah hilang please STOP babes🙃𝑻𝒔𝒖𝒓𝒖𝒓𝒊 𝑮𝒉𝒂𝒔𝒔𝒐𝒖𝒍 𝑭𝒂𝒄𝒆 𝑾𝒂𝒔𝒉Kalau liat bentuknya yang seperti PASTE pasti kalian mengira ini masker..Tsururi Ghassoul ini adalah Face Wash babes, yang manfaatnya bisa mengangkat komedo dan juga kulit mati. Jadi daripada iritasi pencetin komedo sendiri, lebih baik cuci muka dengan Tsururi Ghassoul Face Wash @kaycollection ini 😍.Ingredientsnya adalah Moroccan Ghassoul dan Andes Salt Scrub. Yess Nature always have its BEST for US✅.Anyway use KAYXICHA for 10 percent discount 💛 𝑰𝒕'𝒔 𝑻𝒊𝒎𝒆 𝒕𝒐 𝑻𝒓𝒆𝒂𝒕 𝑻𝒉𝒆 𝑺𝑲𝑰𝑵 𝒀𝒐𝒖'𝒓𝒆 𝒊𝒏 😍
#IchaMauCerita
#tsururighassoul
#masknetreatment
#skinjourney
#cchannelbeautyid
#skintips
#clozetteid
+ View more details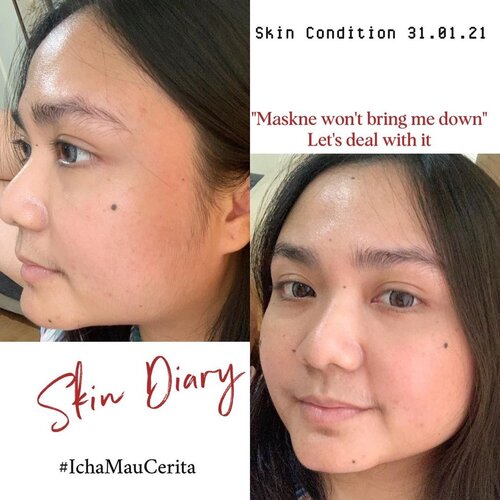 𝙈𝘼𝙎𝙆𝙉𝙀 𝙬𝙤𝙣'𝙩 𝙗𝙧𝙞𝙣𝙜 𝙢𝙚 𝙙𝙤𝙬𝙣 💛 Aktif buat
#AkuJalanPagi
dan harus menggunakan masker karena kalau ngga di denda ya babes😅. Pastinya membuat kulit aku acting out dan muncul si MASKNE💛But well it's normal. Hanya butuh lebih total lagi buat deep cleansing dan tenangin kulit.Selesai
#AkuJalanPagi
wajib banget langsung cuci muka. Jadwal maskeran sama Mugwort dan Charcoal juga 3 kali seminggu ngga boleh lupa😍 Bahkan bisa 4 kali seminggu tapi ke 4nya masker Almond✅Kalau kalian lagi struggling juga sama Maskne ngga usah stress ya babes.Makin kita stress..kulitpun stress ketemu masker jadi makin parah👻. 𝐑𝐞𝐩𝐞𝐚𝐭 𝐚𝐟𝐭𝐞𝐫 𝐦𝐞 "𝐌𝐀𝐒𝐊𝐍𝐄 𝐢𝐬 𝐍𝐨𝐫𝐦𝐚𝐥 𝐚𝐧𝐝 𝐈 𝐚𝐦 𝐛𝐞𝐚𝐮𝐭𝐢𝐟𝐮𝐥 𝐭𝐡𝐞 𝐰𝐚𝐲 𝐈 𝐀𝐦" This is my Current SkinCare line in January 2021.💕 Double Cleansing1.Chamomile Cleansing Balm @thebodyshopindo 2. Facial Cleanser Alternately in between Acne Soap BHA Tea Tree @whitelab_id and Begin @simplisticindonesia .💕Mask SquadCharcoal Mask @thebodyshopindo Mugwort Pore Clarifying @axisy.indonesia 💕 Routine StepsToner and Moisturizer @itsmybase First Serum Brightening Serum @whitelab_id Second Serum Bakuchiol @somethincofficial 💕Acne Spot TreatmentTea Tree Oil @thebodyshopindo
#IchaMauCerita
#MySkinJourney
#skincareroutine
#sensitiveskin
#bareface
#masknetreatment
#skintips
#skinjourney
#selflove
#maskne
#somethincsquad
#itsmybase
#cleanbeauty
#clozetteid
+ View more details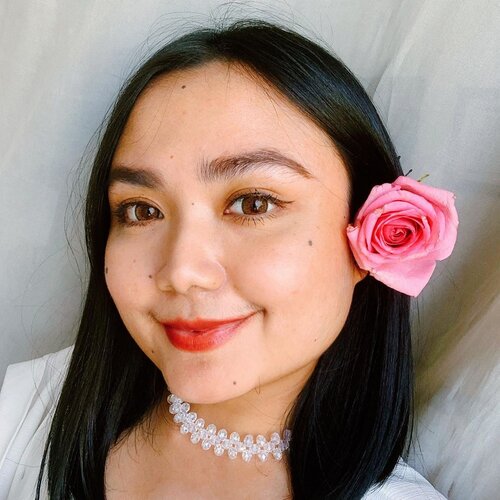 MASCNE or MASKNE 💁🏻‍♀️Whatever you name it..Dua duanya problematika kulit utama di 2020💛💛..Namanya juga kulit tersekap dalam kain di waktu yang lama dan terperangkap bersama sebum hmm pastinya lebih susah bernafas dari biasanya jadi muncul deh si Mascne ini✅👻 Akhirnya sementara waktu Aku pilih pake MakeUp with No Complexion like this one😘 Yass let my Skin Breathe💕Jangan lupa ganti masker tiap 3 jam sekali ini bener bener ngebantu. Plus maskeran pakai Charcoal buat prevent Clogged Pores. 💛💛💛..Buat kalian yang lagi struggle sama Mascne juga yeaay take it easy ya babes jangan stress. Karena kita senasib dan seperjuangan👻✅✅..
#ichamaucerita
#mascne
#maskneprevention
#tampilcantik
#nomakeupselfie
#ichamauceritatips
#skintips
#beautytips
#clozetteid
+ View more details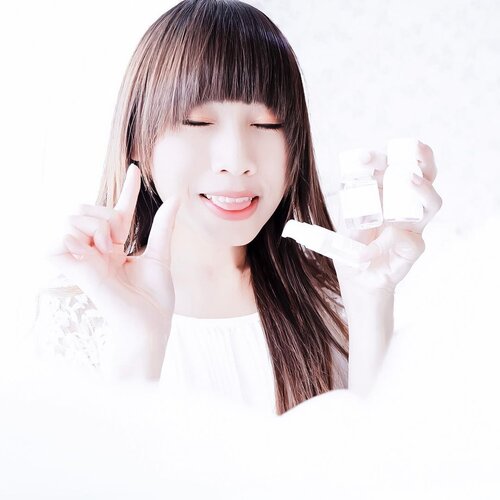 + View more details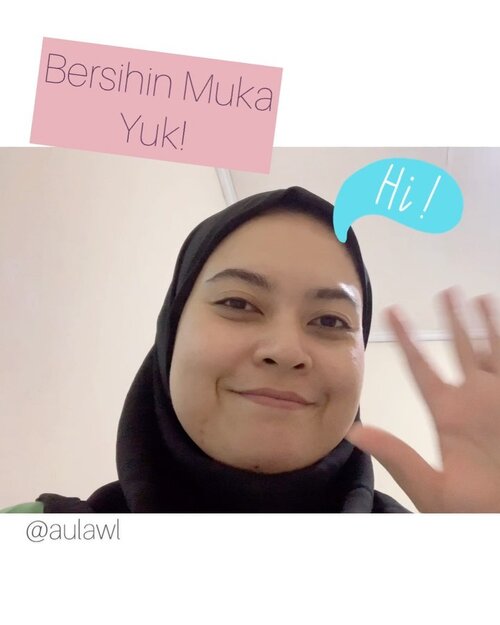 Weekend yeaaay!Kalau kamu, weekend biasanya ngapain?Aku weekend itu sukanya manjain diri dong. Karna le husband kalau weekend di rumah daan le child sukanya main sama papanya , jadi le wife bisa santai2 😎. Anyway, apapun agenda kamu di weekend, jangan lupa cuci muka nnti malam yah babe!Apapun masalah kulitmu, bersihin muka adalah salah satu kegiatan wajib untuk ngejaga kesehatan kulit wajah kita.Cuci muka juga ga sembarangan pakai sabun dan gosok2 loh!Ada seni nya.. Waktu cuci muka ini, kamu bisa sambil manjain kulit dengan pijit2 sayang..Jangan lupa nikmatin setiap prosesnya biar ga ngerasa, "iiiih cuci muka aja ribet banget!". Pasti kalau kamu udah ngerasain kulit wajah halus, kenyal mentul2 cuma berkat cuci muka, bakal ketagihan deh cuci muka manjah2 kyk gini. 😋..
#awlcleanserrev
#cucimuka
#beautybloggers
#pkubeautyblogger
#awlskintalk
#awlskintips
#skintips
#clozetteid
+ View more details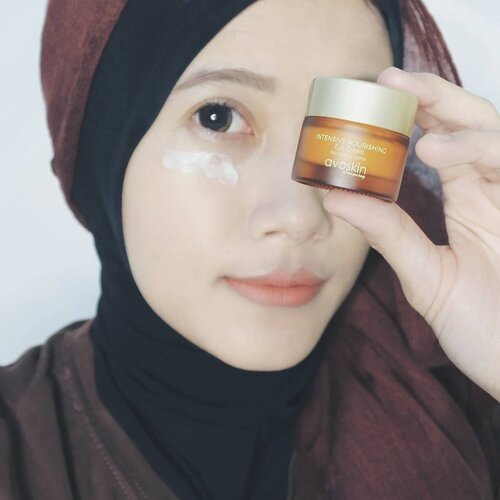 + View more details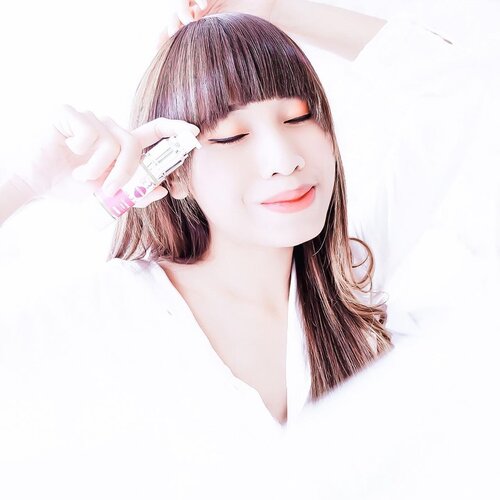 + View more details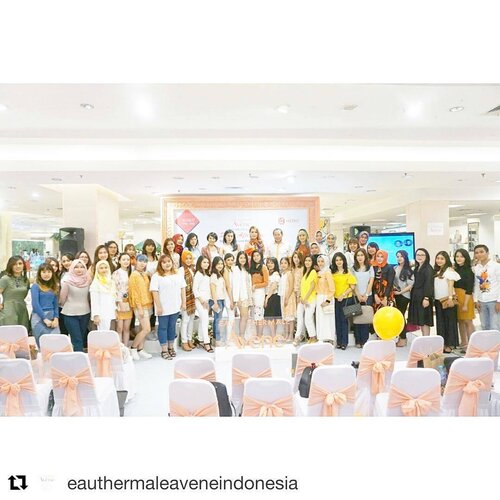 + View more details

loading ...
Back To Top