loading...
Search
48 RESULTS FOR SLEEPWEAR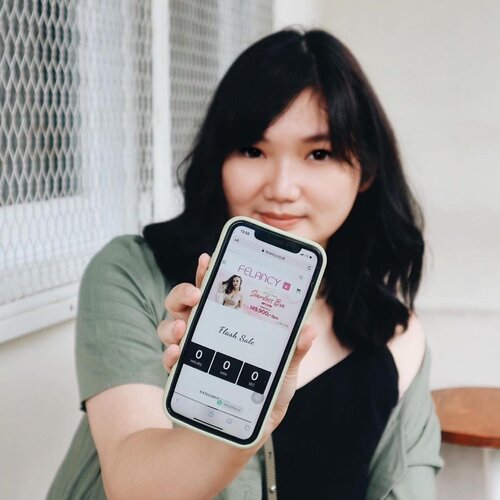 + View more details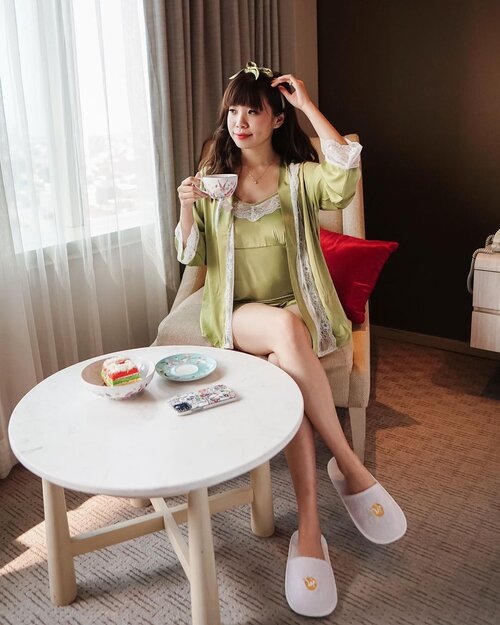 + View more details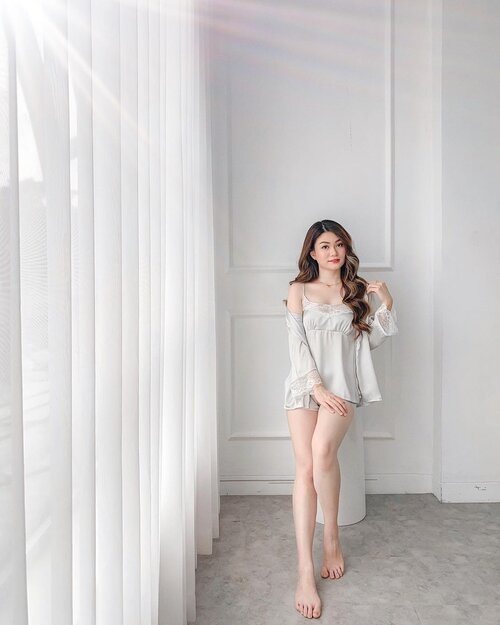 𝐓𝐫𝐮𝐥𝐲 𝐌𝐚𝐝𝐥𝐲 𝐃𝐞𝐞𝐩𝐥𝐲 𝐟𝐚𝐥𝐥𝐢𝐧' 𝐢𝐧 𝐥𝐨𝐯𝐞 𝐰𝐢𝐭𝐡 𝐲𝐚 🍒 // still can't get over by how this angelic-pretty sleepwear makes me feel 😍 𝘾𝙤𝙣𝙛𝙞𝙙𝙚𝙣𝙘𝙚 & 𝙎𝙚𝙡𝙛 𝙇𝙤𝙫𝙚 are in cloud nine! 🥂@nipplets_official
Btw this photo was taken at @privestudio.id ! Bagus bgt yaa ada cahaya ilahi masuk 😳🙈✌🏻
.
.
.
#seflove
#confidence
#womenempowerment
#sleepwear
+ View more details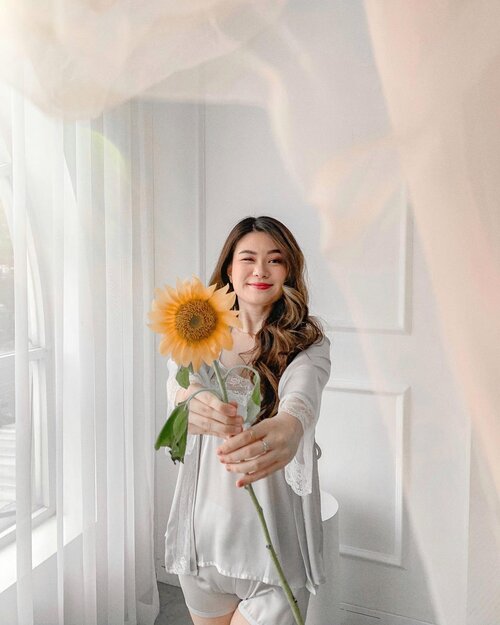 + View more details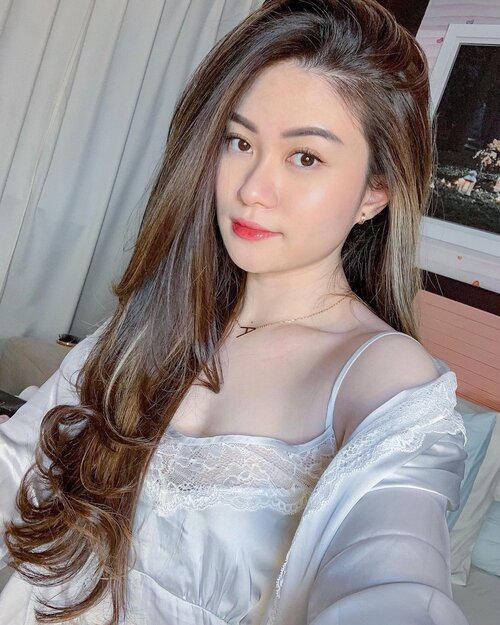 — Voilà! 🥂Kemarin gajadi pergi padahal udah siap makeup & also udah dressed up. Tapi karena bete gajadi pergi, aku mau cheer myself up supaya ga lama" betenya khaan ga baik 🥺Jadi aku cobain pake sleepwear dari @nipplets_official and little did I know.. that wearing a pretty sleepwear could boost up my mood and the most important thing is: 𝘾𝙤𝙣𝙛𝙞𝙙𝙚𝙣𝙘𝙚 & 𝙎𝙚𝙡𝙛-𝙇𝙤𝙫𝙚! 🍒♥️I feel like an angel u knoo hehehe 👼🏻🤍Oh gosh, I've never felt this pretty before bed.. ☁️ketagihan pengen pake pretty sleepwear terus sekarang 😌✌🏻ughh loveyaaa @nipplets_official
+ View more details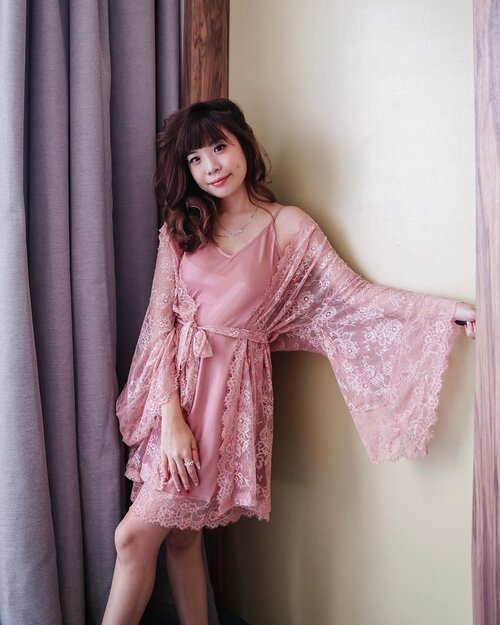 + View more details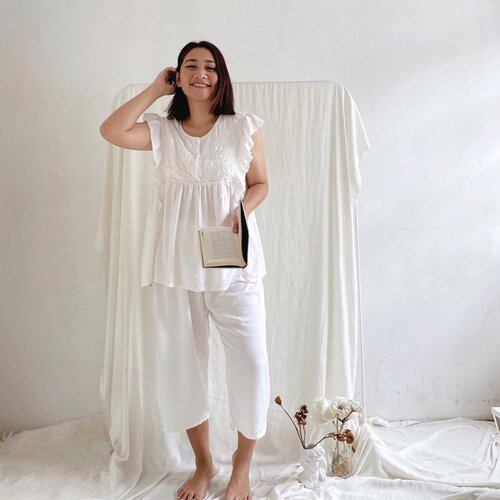 Sleeping beauty wearing pretty embroidery pajamas in white @larosa.id.sleepwear 🤍
Btw, ada yg suka tidur pakai baju2 cantik dan gemes kayak gue gak? Happy aja gitu bawaannya haha!
-
#CellisWearing
#ClozetteID

+ View more details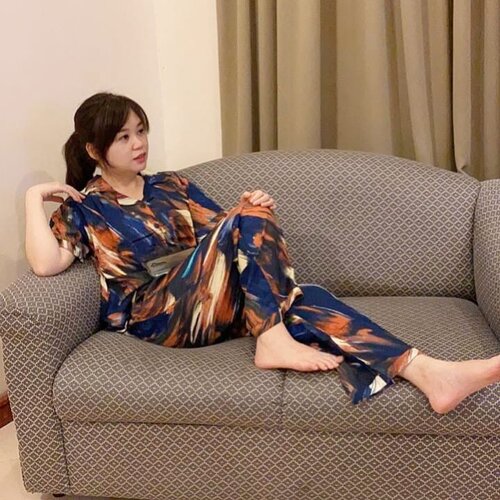 "I'm so glamorous even in pajamas 😎😉.." - Super Junior Kim Hee Chul
Well, this is so true.. Wearing a gorgeous sleepwear by @angelinethelabel 💖😍..
Sleepwear ini gak hanya sekedar sleepwear doank ya gals, tapi bisa dijadiin juga sebagai outfit biasa. Motif satu ini is my most favorite sleepwear motif all the time dari @angelinethelabel yah.. Warna dan desain nya terkesan super mewvah dan gak norak 😊, bahkan bisa dipake untuk jelong jelong keluar rumah juga.. Sapa yang bilang sleepwear alias pajamas hanya bisa dipake di dalam rumah?
Selain motif ini banyak lagi motif lainnya yang available yah.. plus tersedia dengan pilihan lengan panjang celana panjang, lengan pendek celana panjang, or lengan pendek celana pendek. Intip aja di @angelinethelabel 😘..
Just padu padan sesuai dengan selera dan gaya fashion kamu aja and taraaa you will look so glamorous even in your pajamas 😜😝..
Let's become a trendsetter not a follower 🥰🤗
.
.
.
Poke @angeline.zhuang @agustina921 @chen42chun
Kajolerssss, accept my sleepwear challenge!!! Where is your pajamas? Post it 😂
.
.
.
#funniestling
#clozette
#clozetteid
#beauty
#fashion
#pajamas
#sleepwear
#angelinethelabel
#kimheechul
#superjunior
#kpop
#korean
#trendsetter
#challenge
#pajamaschallenge
#sleepwearchallenge

+ View more details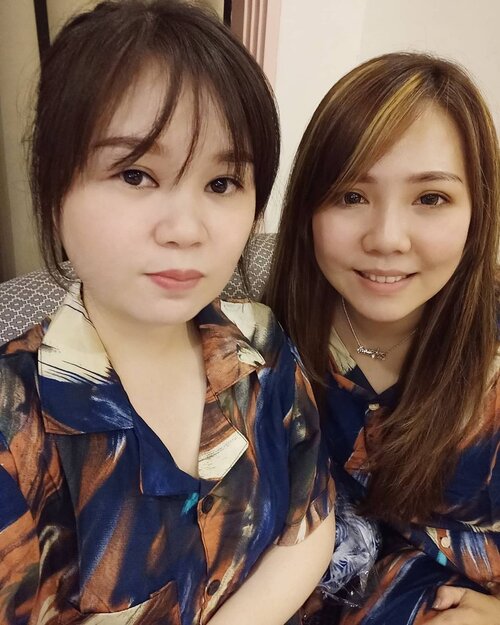 + View more details

loading ...
Back To Top