loading...
Search
32 RESULTS FOR SMELLSGOOD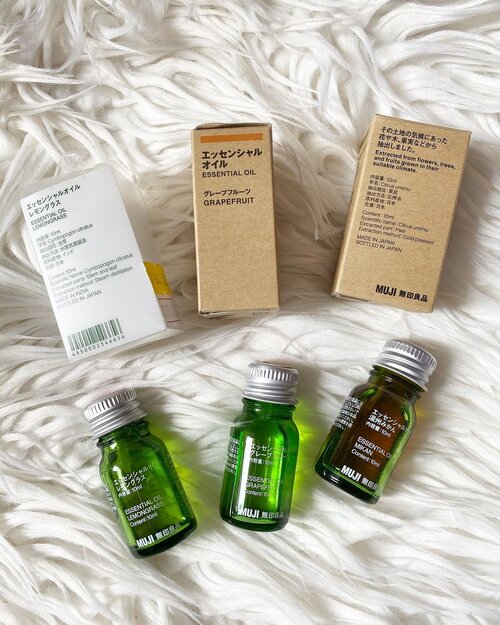 Pas @mujiindonesia discount di @pikavenue kita sempet borong (hiks, closing down sale), mulai dari aromatherapy nya @muji_global yang rata-rata citrus (I love Mikan).
Kita beli lemongrassnya juga, yang kok ada aroma fishy dikit ya 🤔
Lalu swipe right, sisir
#Muji
yang ternyata lebih enak dipakai dibanding w*tbrush. Rambut juga jadi lebih halus dan meski tangled gak berasa ketarik2 saat nyisir.
Last but not least, pisau Muji tajeeeeeeeem banget, asli, semua pisau "chef2an" dirumah juga kalah, ini ngeri juga pas pakai karena super sharp. Pas motong jadi berasa effortless.
Selain itu ada beli kapas juga (as always) karena suka dengan unbleached cottonnya.
Btw, closing sale kemaren 50-70% plus 10% lagi pakai BCA, lumayan banget ❣️
Anak-anak juga kebagian alat-alat tulisnya 🥳
#sale
#promo
#diskon
#discount
#aromatherapy
#smellsgood
#beauty
#haul
#shoppinghaul
#knife
#brush
#sisir
#beststuff
#mikan
#lemongrass
#igdaily
#igers
#instadaily
#instalove
#insta
#kitchen
#cooking
#tips
#grapefruit
#essentialoils
#hello
#potd
#happy
#clozetteid
+ View more details
+ View more details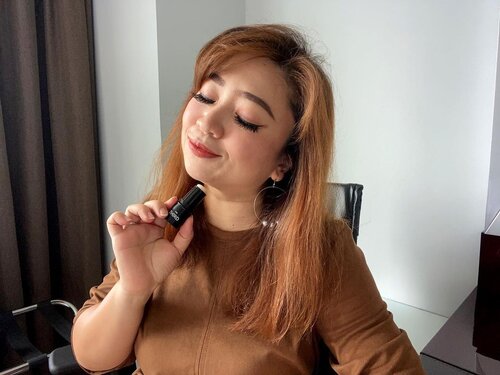 + View more details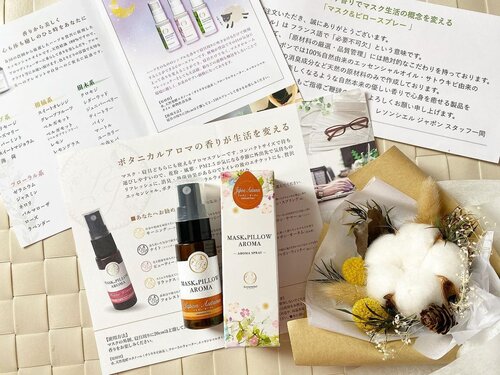 Aroma Spray for mask, pillow or room. This is their Autumn Scent which reminds me of a red colored leaves in the mountain side near Kyoto.
Product can be purchased here:
https://tinyurl.com/y8ons5n9
A direct e-commerce from Japan.
Mask Spray Derived from Plants] It comes with a cute box and is perfect as a gift.
"Autumn in Japan" with the fragrance of sweet Osmanthus that you will feel as fall comes. The rich fragrance of sweet Osmanthus is so comfortable and memorable.
As mask has become something we have to wear daily, scented mask gives us better mood and feeling. A 20 ml can spray 200 times (average 3 months). As it uses ethanol derived from sugar cane, it does not have the unique ethanol smell of mask spray. It also contains botanical deodorizer and has a deodorizing and bacteriostatic effect.
This 3-way product can be used for restroom etiquette, pillowcase, or room fragrance too. It contains essential oil and botanical floral water, so you can enjoy the original aroma. Recommended for those who like the scent of flowers, housewives, ladies, and those who like the calm scent.
[Contents of the blend] Kinmoku, bergamot, floral water, etc. [Use] Spray 2 to 3 times on the outside of the mask with a 20 cm gap. [Ingredients] Water, natural fermentation ethanol, floral water (pesticide-free), essential oil, plant deodorizer.
#love
#spray
#spraymask
#scented
#aromatherapy
#essentialoils
#tocoo
#Japan
#pillowspray
#beauty
#autumn
#shopping
#tocoomall
@tocoomall
#recommended
#igers
#igdaily
#dailyessentials
#dailyneeds
#clozetteID
#ecommerce
#smellsgood
#autumnvibes
🍁
#instadaily
#instagood
#aroma
#instadaily
#hello
#nature
+ View more details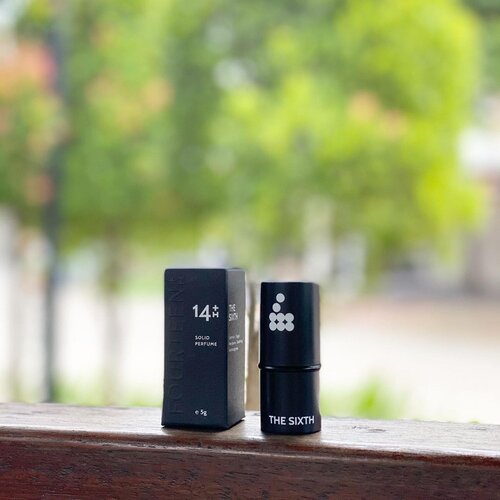 + View more details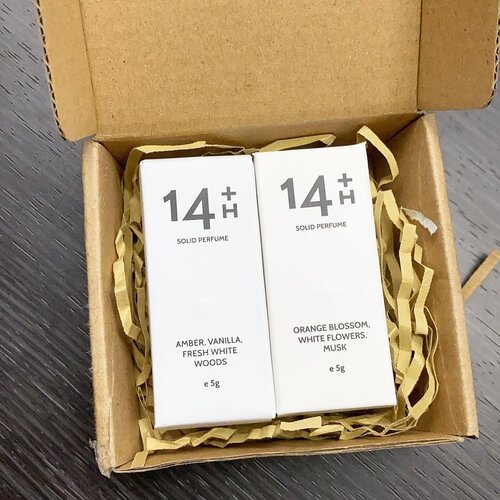 The Second and The Third dari @fourteenth.fragrances
Beli ini direkomendasi oleh @christinaleae and I love it (The Third).
Years and years ago (sekitar 20an tahun yang lalu) pernah punya solid perfume yang lovable banget dan aroma bunganya masih memorable sampai sekarang. Karena perfume itu sifatnya personal dan build based on memories, jadi kalau kita dari kecil sudah biasa cium aroma tertentu yang mengingatkan kita akan sesuatu yang membahagianan, we will grow to love that scent.
Aroma The Third yang fresh and clean with orange blossom, white flowers and musk (plus jasmine, white peach,etc) is really good. Aromanya lebih menarik saat di kulit dibanding di kemasan.
The Second aromanya lebih manis (vanilla), luxurious (amber), dan lebih umum as a perfume. Aroma yang perfume lover pasti dengan mudahnya asosiasikan dengan beberapa merk yang ada di pasaran.
Solid perfume for me felt a bit more personal juga karena jarak ciumnya yang lebih dekat dibanding sprayed perfume, jadi don't really expect it would merebak kemana-mana. So you really need to find one that you reallllyy like to use it.
#thefourteenshop
#solidperfume
#parfumlokal
#love
#scent
#smellsgood
#igbeauty
#igdaily
#instadaily
#igers
#clozetteid
#whiteflowers
#musk
#vanilla
#review
#igreview
#fresh
#freshscent
#bblogger
+ View more details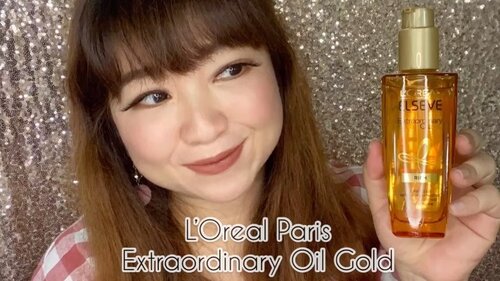 + View more details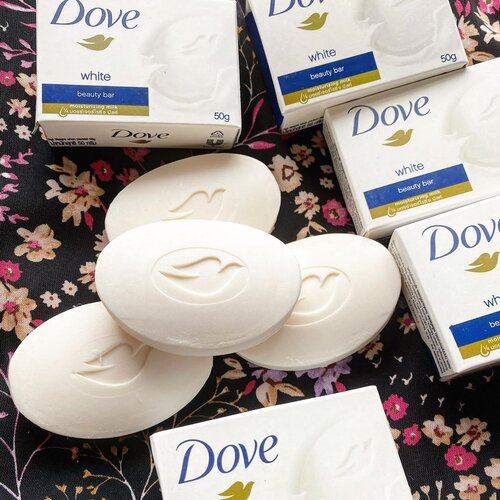 + View more details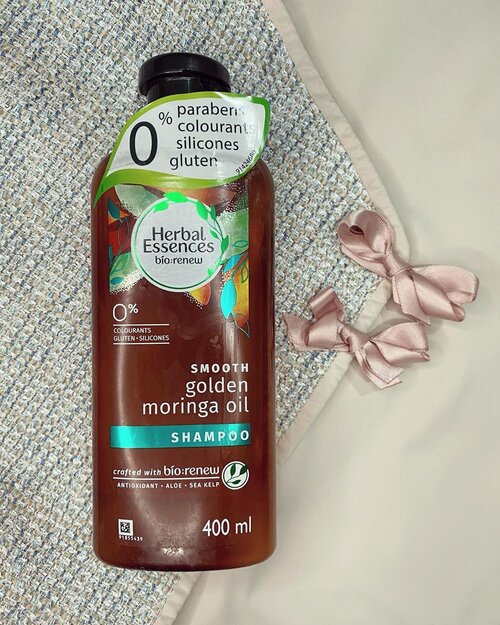 + View more details

loading ...
Back To Top