loading...
Search
1,627 RESULTS FOR SMOOTH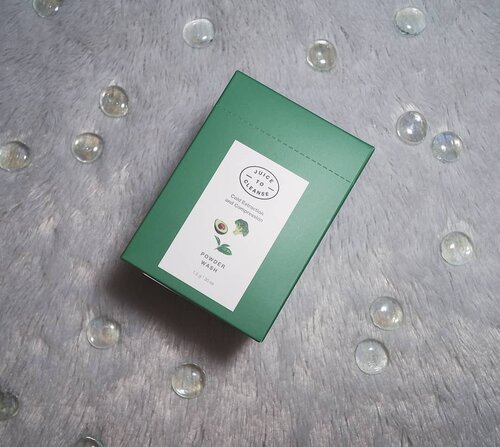 Hey guyssss, i have a mild facial exfoliator recommendation for y'all! It's currently my husband's and also my fave exfoliator, @juicetocleanse_official Powder Wash!
So once a week (or if you need to then twice a week is also okay) i always exfoliate my skin (then followed by clay mask and then hydrating mask) to keep my skin clean and remove deep impurities from my skin.
I've tried many types of exfoliators and for my skin type, one of my favorite version is the powder type like this one. Like the name suggested, the texture is well, powder. It feels a little coarse to the touch but once you add water, it turns into a paste that actually feels creamy and soft to the skin. A bit too creamy that i was worried it wouldn't clean my pores, but it does!
Mild and gentle as it is, my skin feels super soft, smooth and deeply cleansed after usage without feeling tight or dry. My husband (who has a very different skin type than me, his is very dry and dehydrated) also love this powder wash so much that i have to stop him from over using 🤣. Each box contains 30 sachets which means you get 30 usage out of it (if you use it once a week alone, then you'd have 30 weeks worth of products!), I love how it's individually packed so you know exactly how much to use without having to measure it anymore.
Beware, i personally find the packaging, the texture and even the smell (it smells oaty and malty to me) reminds me of organic food thingy, please do not confuse it with your food stuffs 🤣🤣🤣. You can grab them with special price (as usual) at my Charis Shop (Mindy83) or go to this direct link :
https://bit.ly/juicemindy83
.
Say bye bye to dead skin cells without irritation 😉.
#charisceleb
#juicetocleanse
#juicetocleansepowderwash
#mildexfoliator
#kbeauty
#koreanskincare
#koreanbeauty
#koreancosmetics
#kcosmetics
#clozetteid
#sbybeautyblogger
#beautynesiamember
#bloggerceria
#bloggerperempuan
#bbloggerid
#indonesianfemalebloggers
#review
#skincarereview
#skincare
#influencer
#beautyinfluencer
#SURABAYABEAUTYBLOGGER
#endorsement
#endorsementid
#endorsersby
#openendorsement
#beautysocietyid
#skincare
+ View more details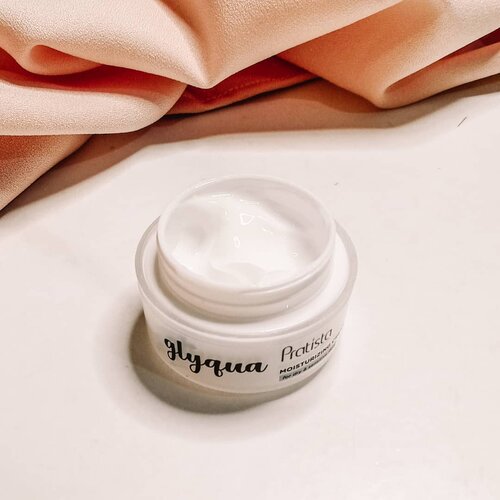 + View more details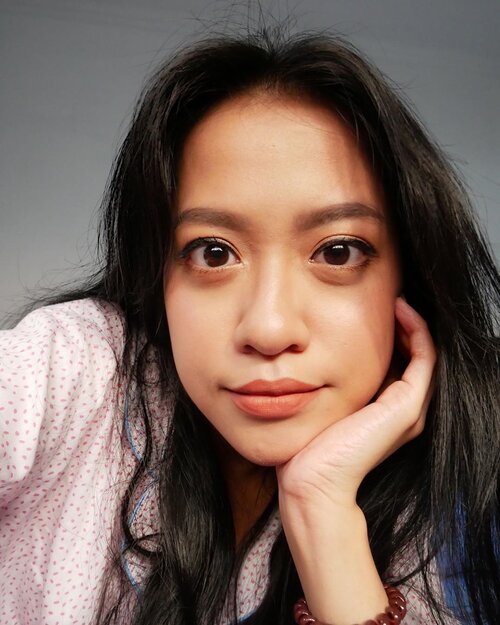 Swipe biar tidak penasaran pakai lipstick apa.
.
.
Re-desain. Purbasari kolaborasi dengan Kellys&co untuk mendesign ulang produk andalan "Purbasari Lipstick Color Matte". Setiap desainnya menggambarkan karakter perempuan yang disesuaikan juga dengan warna lipstiknya.
Nah yang aku punya adalah ilustrasi Natural Nude: untuk tampil natural dengan kesan less dan look innocent.
Menurutku formulanya juga berubah, entah sudah pernah berubah sebelumnya atau ini yang pertama kalinya. Karena yang aku ingat pada tahun 2015, produk ini adalah lipstik pertama yg aku coba. Dulu aku ga suka karena terlalu matte, kering, dan seret banget saat dipakai.
Tapi saat mencoba produk ini yang sudah di desain ulang: formulanya jauh lebih lembut, smooth, tetap dengan finish matte tapi ga kering banget.
Case produknya juga jadi lebih cantik dengan warna rose gold. Bikin keliatan mewah dibandingkan dengan kemasan terdahulunya yg berwarna hitam.
Untuk warna 81, katanya memang favorit bgt dari dulu. Wajar sih, warnanya cantik dan natural. Bermain di warna netral antara orange dan coklat. Cocok buat kulit perempuan indonesia yang kebanyakan memiliki tone kulit yang warm.
Sekarang sih, lipstik ini lagi sering aku pakai buat daily karena emg suka banget walaupun agak transfer, tapi wajar. Lagipula kan tinggal di apply ulang aja.
Worth to buy? Iya. Hehe.
Harganya cuma 35ribuan. Murah kan?
#clozetteid
#blogger
#beautyblogger

+ View more details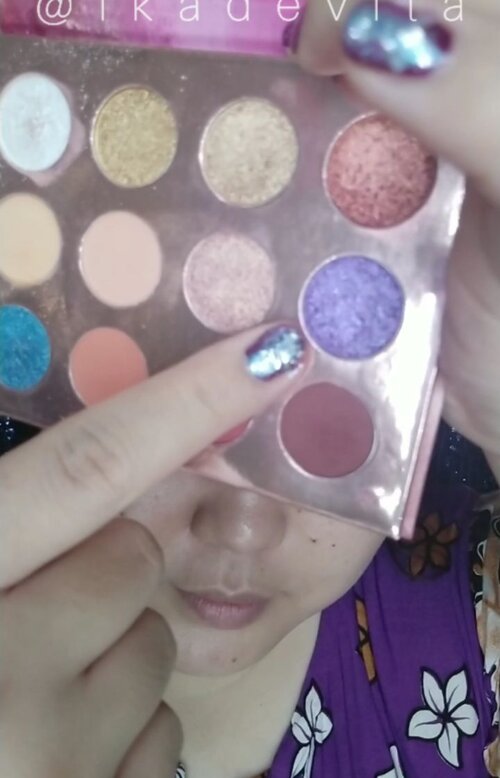 Good morning selamat pagi 😁 .
Make up ini terinspirasi dari kukuku wkwkwkw.
.
.
Product details:
@mobcosmetic Pro Brow Sculptor "Charcoal"
@focallurebeautyid WONDER Eyeshadow Palette
@oriflame Giordani Gold Youthful Radiance Elixir Primer
@ltpro_official Smooth Corrector Cream Foundation "Yellow Orange"
@urbandecaycosmetics Naked Skin Shapeshifter "Ligt Medium Shift"
@byscosmetics Fantasy Lash
@byscosmetics_id Creme Blush Palette "Petal Pathway"
BYS Translucent Loose Powder "Light"
@wardahbeauty Blush On "seri C"
@id.oriflame The One Lip Sensation Matte Mousse "Soft Mulberry"
The One Eyeliner Stylo Black
Colourbox Eye Pencil
@latulipecosmetiques_ Glow Lip Topper
.
.
.
.
#beautyrangers
#clozetteid
#clozetteco
#beautycrush
#getitbeauty
#뷰티스타그램 #뷰티
#beautygoersid
#makeup
#beauty
#instamakeup
#인스타메이크업 #인스타뷰티 #메이크업
#makeupvideo
#makeuplover
#💋 #👄
#makeuptutorial
#💄 #메이크업그램 #메이크업스타그램 #👁 #👀
#rangerratjun
#focallurebeautyid
+ View more details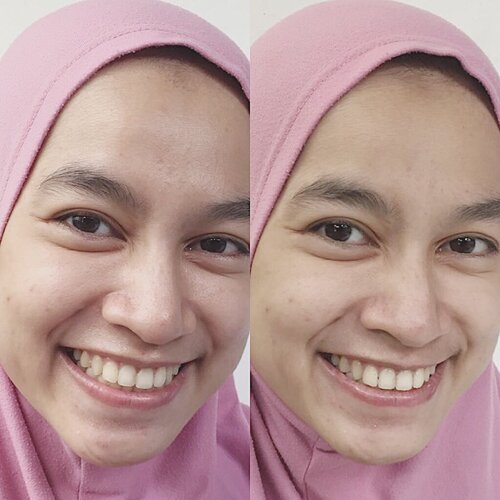 GIVEAWAY ALERT!
Serum Pencerah No. 1 Kiehls!
Seminggu yang lalu, aku udah sharing kalo @kiehlsid punya rangkaian produk yang bermanfaat untuk mencerahkan kulit, yes
#kiehlsclearlycorrective
!
Sebenernya kalo diceritain via caption igf, ngga akan cukup, karena.... Gaeeesss, sungguh puas sama produknya, terbaeekkk!
Setelah seminggu mencoba, hasil yang ku rasakan, ni honest ya, kulit lebih cerah, bekas jerawat lebih sopan, ngga mamerin diri, hitamnya kantung mata berkurang, karena aku concern pake serumnya diarea situ, hidung dan bekas jerewi dijidat&pipi. Bonusnya, setelah pake sheetmask, hwaaa mo nanges, oily diwajah berkurang :') babay muka kucel walopun dah mandi!
Absen deh yang punya masalah bekas jerewi, dark spot dibawah mata&bintik hitam? Tenang, aku akan bagikan complimentary sample
#kiehlsclearlycorrective
#kiehlsbrighteningserum
yang bisa dipake selama 7 hari. Dan ini worth untuk didapetin karena ya u know
#kiehls
harganya berapa yekan 😂
Kamu akan mendapatkan:
1. Satu sachet Brightening&Exfoliating Daily Cleanser (asleh, scrubnya banyak banget! Ngga pelit)
2. Satu sachet Brightening&Soothing Treatment Water (menyerap kewajah cepet binggooo)
3. DUA sachet Serum Dark Spot Solution. DUA ya gaes, DUA.
4. Satu sachet Brigheting&Smoothing Moisturize Treatment (teksturnya lembutttttt, kaya apa ya, butter tapi jauh lebih lembut lagiii)
.
Caranya:
1. Follow aku tentunya, yakali mau giveawaynya doang 😂
2. Like postingan ini dong, masa iya ngga dilike
3. Tulis dicomment, kamu punya masalah wajah apa&udah berapa lama?
As easy as teken teken hape aja!
Ku umumkan Kamis sore yes.
Good luck :)
.
@dreamcoid
#kiehlsxdream
.
.
#giveaway
#giveawayjakarta
#giveawaydepok
#giveawayhunter
#giveawaybeauty
.
#clozette
#clozettedaily
#clozetteid
#clozetteambassador
#clozetter
#lifestyleblogger
#bloggerperempuan
#hijabblogger
#indonesianhijabblogger
#hijabstyleindonesia
#hijabfashion
#bloggerjakarta
#hijabkeceh
#halallifestyle
#halalexpo
#halalblogger
#beautybloggerjakarta
#beautybloggerindonesia

+ View more details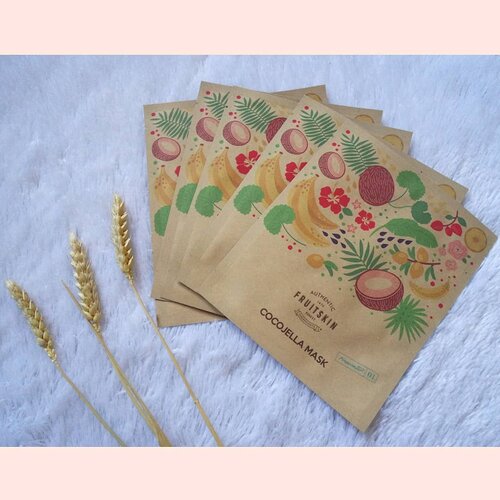 Hi guys!
One of the thing that we CAN (and i'd say should) do while we fight Covid-19 and
#stayhome
is taking care of our skin. All these stress will take a toll on our skin and we really shouldn't let it! I have a facial mask recommendation for you and it's pretty unique!
Cocojella Mask from @fruitskinkr has a name that says it all, has a jelly texture of fermented coconut that really feels like young coconut skin, unlike any other sheet mask i've ever tried. It's very thin (that's why it comes with 2 netting on each side to help application and handling) and silky smooth but super stretchy and durable!
Contains fruwater (from Rose Banana) it has a cooling and nourishing benefit, i personally detected a delicate, delicious natural coconut scent combined with a slight tanginess. The essence is very watery (probably because it is Fruwater?) and each package has abundant essence that you can run the excess to your arms and legs 😁. It feels very cooling and comfortable to use, and it is deeply moisturize. As i have oily skin, it makes me feel a bit sticky so i had to rinse with water but even so i wake up the next morning with super hydrated, bouncy, supply skin!
I would highly recommend trying it not just because it really works to nourish your skin with one use, but also because of the uniqueness making the experience to be totally different and more exciting than your usual, boring sheet mask!
Grab yours only at my @hicharis_official store (it's Mindy83) :
https://bit.ly/cocojellaMindy83
.
#charisceleb
#fruitskincocojellamask
#fruitskin
#fruitskinkorea
#cocojellamask
#kbeauty
#koreanskincare
#koreansheetmask
#koreanbeauty
#koreancosmetics
#kcosmetics
#clozetteid
#sbybeautyblogger
#beautynesiamember
#bloggerceria
#bloggerperempuan
#bbloggerid
#indonesianfemalebloggers
#review
#skincarereview
#maskreview
#skincare
#influencer
#beautyinfluencer
#SURABAYABEAUTYBLOGGER
#endorsement
#endorsementid
+ View more details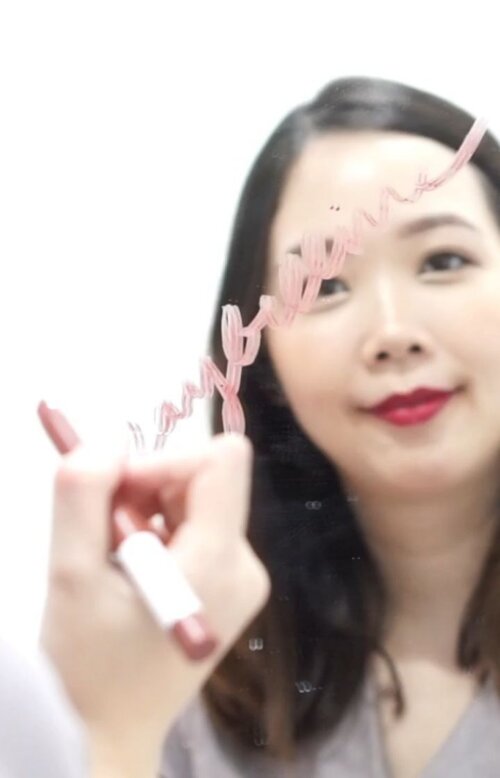 .The newest lipstick from Maybelline is here!.Cocok buat kamu yang suka:.• Praktiskarena mungil ringan, ga ngabisin tempat di pouch makeup.• Garis bibir ga rataujungnya lancip kaya crayon dan ada serutannya di belakang, jadi gampang bgt gambar bibir.• Punya bibir gelapTeksturnya super smooth dan langsung cover warna bibir.• Ga suka retouchStaying powernya cakep tapi mesti tunggu kering ya. Tapi masih bisa dihapus pake tissue, ga senempel stay matte ink satunya.• Suka gonta ganti warnaPilihan warnanya banyak sis! nude sampai bold cetar semua.Btw ini belum semua warna loh, baru 9 aja, masih ada warna lain lagi yes..Harganya affordable hanya 99,000 tapi kualitasnya cakep..KALIAN TEAM NUDE atau BOLD?.
#BBBxMaybelline
#lipstickhasneverbeenthisfun
#Beautywithknowledge
#BloggerBali
#BalibeautyBlogger
#Clozetteid
#getthelookid
@getthelookid
+ View more details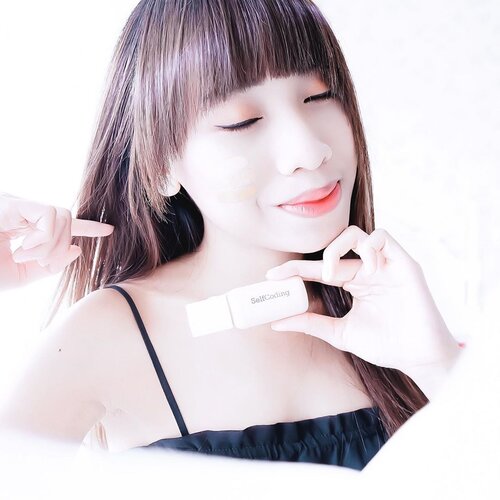 I FOUND YOU !-Honestly, susah bgt cari liquid foundation dgn "matte finish" yg oily dan dry skin friendly. Tapi akhirnya aku cobain @selfcoding_official and I'm falling in love immediately 😍-What's good?Liquid textureSuper light-wearingSuper long-lastingMedium coverageGood moisturizingGood oil control formulasEasy to apply and blendHealthy matte finishAvailable in 6 shadeOily, dry and sensitive skin approvedSuper affordable : under 200k !Down side?You need to apply this liquid foundation 2-3 layers to get the full coverage finish. Don't worry, it's still light-wearing. Even tho, you apply more than one layer.-This liquid foundation comes with super light and cute packaging. Easy to bring it everywhere and pocket friendly.Check the price on my @charis_celeb shop :
http://hicharis.net/tephieteph/LdrI
RATE IT 4/5 !I recommend this liquid foundation for you. Btw, check on my last slide — I show you my foundation after 4hrs used ! So smooth and flawless without sebum ☘️...
#clozetteid
#charis
#charisceleb
#hicharis_official
#hicharis
#liquidfoundation
#bestfoundation
#koreanmakeup
#basemakeup
#basemakeuproutine
#makeuphacks
#makeuptransformation
#bloggersurabaya
#bloggerjakarta

+ View more details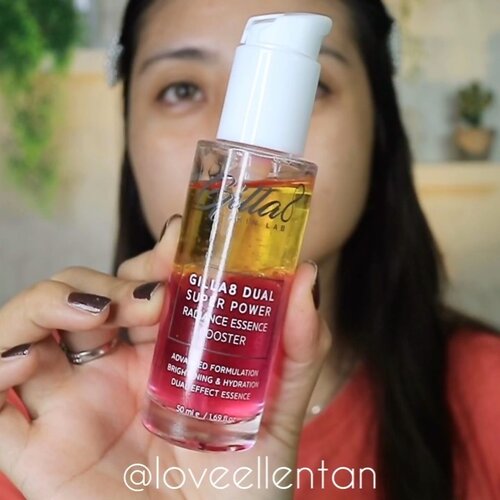 + View more details

loading ...
Back To Top