loading...
Search
130 RESULTS FOR SOCONETWORK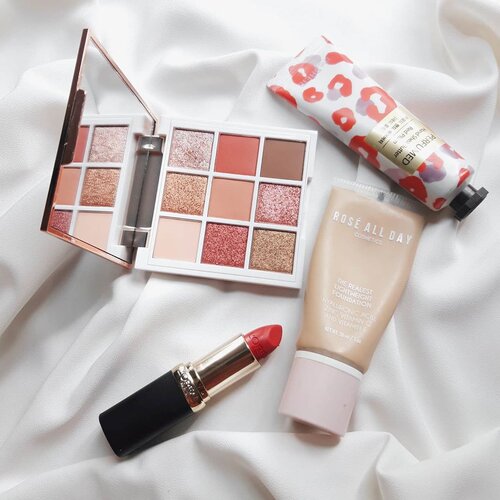 Its been almost 2 weeks since my latest post. Sorry for not being active and not posting anything, i just didn't have any motivation and some days are just hard 😀
~~
Favorite lipstick for this week L'oreal Color Riche 282 La Vie En Coal 🖤
#FriyayFaves
Have a great day everyone! 🖤
.
.
.
.
.
.
#clozetteid
#soconetwork
+ View more details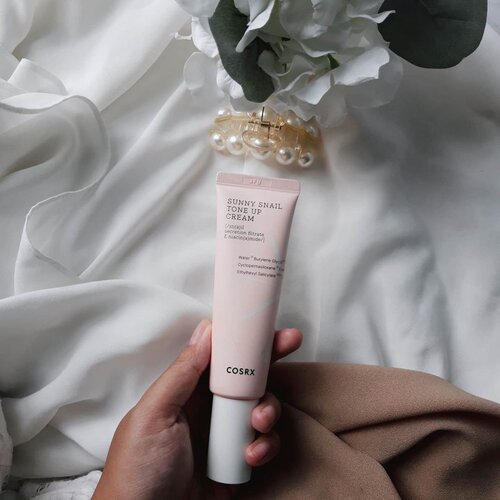 #ProductIregretbuying
😌••Aku sudah review ini sih di blog.Dari segi packaging suka banget, pake pump dan warna pink pastel gini. Tekstur juga mudah diratain. Sejujurnya aku bukan penggemar tone up cream karena biasanya bakal bikin wajahku terlihat abu-abu. Tapi pernah coba punya Ponds, dia masih masuk lah ke skintone aku.Nah, ternyata benar punya cosrx ini enggak cocok di aku. Gak nyatu sama warna asli kulit, alhasil keputihan banget 😆 kalau ditimpa pakai powder yang lebih gelap juga gak bisa. Yaudah deh pakai ini cuma bisa dikit-dikit aja. Berharap dia bakal jadi produk 'skipcare' ternyata enggak bisa. Mungkin kalau yang skintonenya light bakal cocok sama ini? ••Apakah kalian tertarik untuk mencoba produk tone up dari COSRX ini?.....
#clozetteid
#soconetwork
#cosrxsunnysnailtoneupcream
+ View more details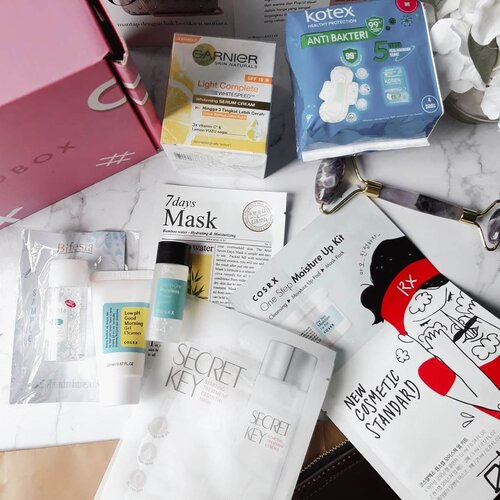 Happy Hump Day everyone! 🌼Thank you @sociolla @beautyjournalI got socobox best of 2019 so happy! 🌞•COSRX One Step Moisture Up Kit, Mini Low pH Good Morning Cleanser, Mini Two in One Poreless Power Liquid•Bifesta Micellar Water (Mini)•Garnier Light Complete Serum Cream•Kotex Pads•Secret Key Sheet Masks•Ariul Bamboo Water MaskThese are best seller products in 2019. Have you tried any product?...Jangan lupa pakai kode voucher potongan Rp. 50.000 punya aku "SBNUNI97" 😀
#clozetteid
#soconetwork
#socobox
#socoboxbestof2019
#socoid
+ View more details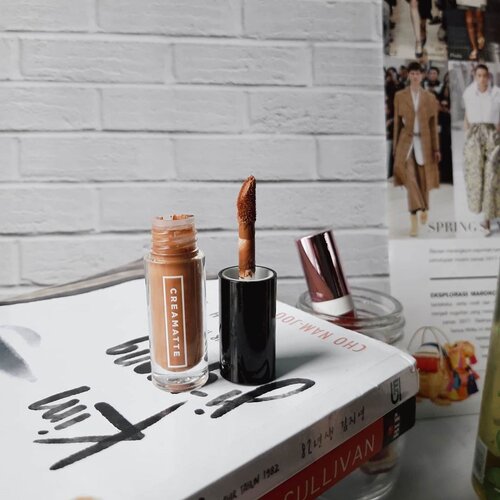 + View more details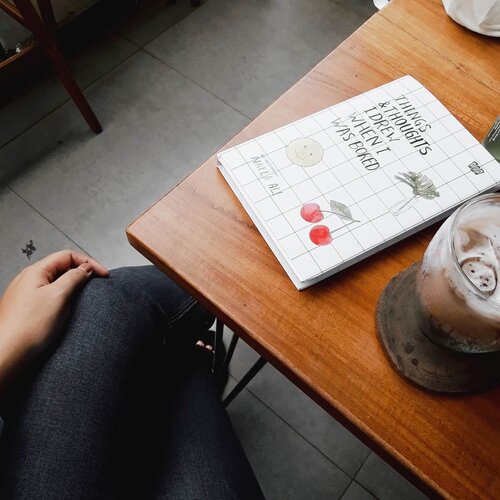 + View more details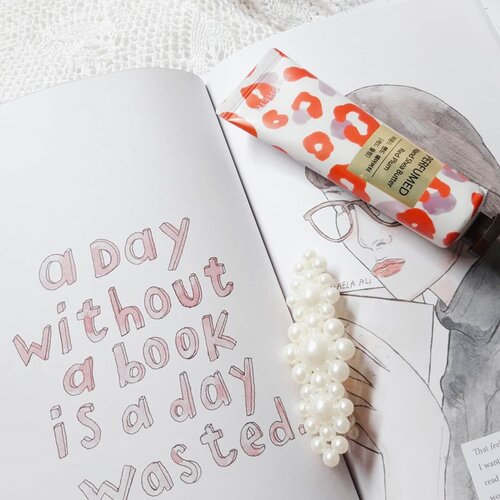 My first hand cream product. The Saem Perfumed Shea Butter Red Plum, the scent is sweet and fresh, long lasting. My hand feels so soft. But, it does not give enough moisture so for dry skin its not enough.Do you use a hand cream?? ❤Happy Weekend! 🌞😻........
#clozetteid
#soconetwork
+ View more details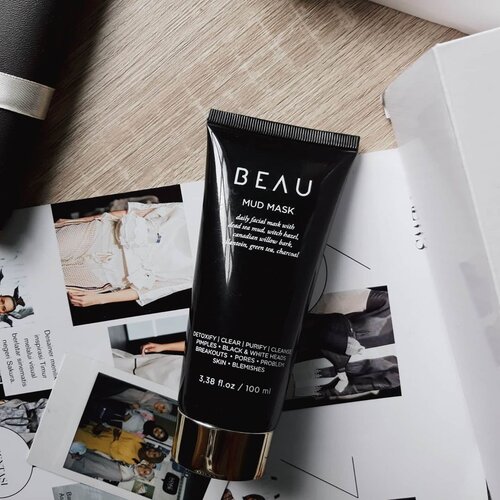 It claims can reduce and cleanse the skin problems such as acne, blackheads, large pores, redness due to inflammation and 90% of this mask uses natural ingredients. The clay material used is bentonite clay. This mud mask contains dead sea mud, witch hazel, canadian willow bark, allantoin, green tea, and charcoal.•••The texture is thick but easy to spread, the scent is a calming green tea and leaves no residue after rinsing.I don't use this mask every day, only about 3 times a week. After using this mask, I feel my nose area more clean, large pores on the cheek area also improved, good for oil control. Although this mask contains ethanol, so far doesn't cause negative reactions during use and after use. This is my current fav mask.Review in Bahasa on my blog 💻•••What is your favorite mask? Do you use clay or mud mask? Lemme know! 😻*gifted......
#clozetteid
#soconetwork
#beaukirana
#localproduct
+ View more details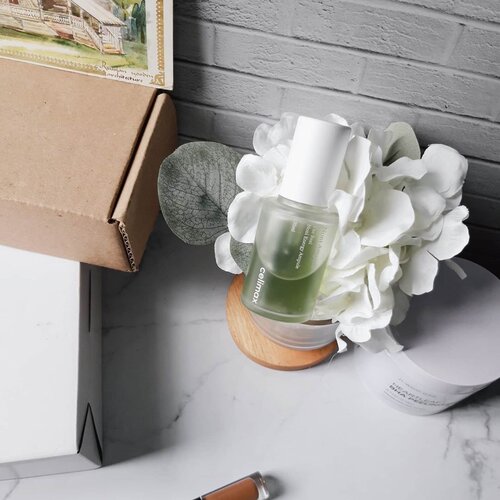 Noni plant is originated from South East Asia region, like Indonesia. I always see this plant at garden. It has been used for its healing property for generations by our ancestor, hence the multiple local names like mengkudu, pace in Javanese, etc.Celimax Noni Ampule contains 71.77% of Noni in 30 ml. This ampule is recommended for people who have dry and dull skin and is also suitable for anti-aging. While my skin tends to be oily. This ampule doesnt use artificial coloring so its a natural green color. It contains Ceramide NP, Neem Extract, Adenosine. This ampule still contains essential oil, namely Rosemary.•••The texture of this ampule is between serum and face oil, a lil bit viscous, but not sticky. The scent of this is quite fresh like the smell of plants and a fresh scent, not too strong either. The dropper from this ampule is automatic so when the product is opened the pipette automatically fills the ampule. It's my first time find this type of dropperI use this ampule after toner. Only one pump and that's enough for the whole face. This ampule also hydrating, not sticky and does not leave a greasy impression after use. I also like it because of its light texture so it's easy to absorb. I feel the ability of this ampule when healing the redness and my face is calmer and looks fresher. It's getting healthier day by day. I like to use it in AM and PM. Have you tried Celimax product? Or noni as ingredient?*YMMV•••Thank you Celimax for letting me try my first noni ingredient in skincare ❤Review in Bahasa on my blog. Link on bio.
#clozetteid
#soconetwork
#celimaxreview
+ View more details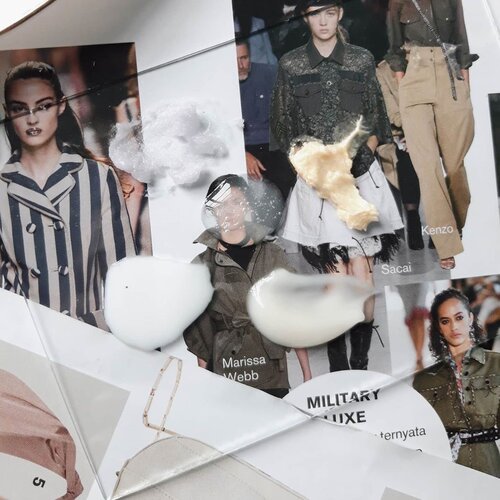 + View more details

loading ...
Back To Top