loading...
Search
298 RESULTS FOR SON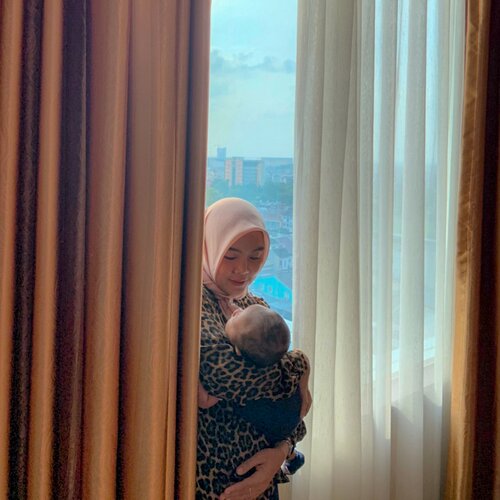 My son • My Bodyguard

+ View more details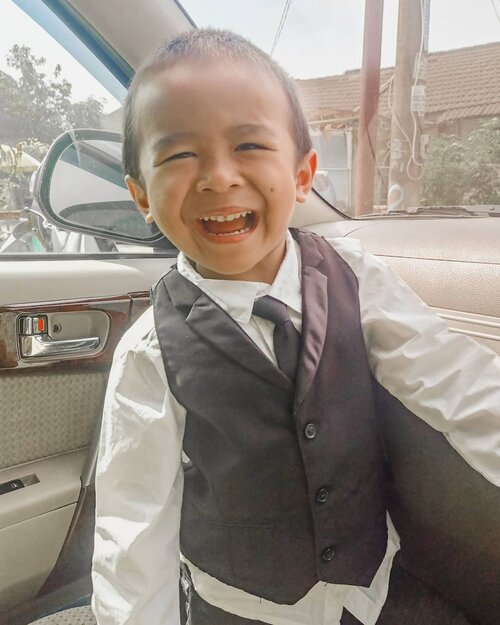 Satrio, yang sebentar lagi jadi big brother ❤️ I know things will definitely change. Waktu Ibu yang dulu berlimpah untukmu (dan kerjaan lol), harus dibagi dengan adik. But always know that my love for you will never be divided. 💕The days are indeed long but the years are short. Ga kerasa kan udah mau jadi kakak, nanti bulan Juli udah jadi anak TK, udah bisa mandiri, udah bisa baca ini itu. Perasaan dulu masih uget uget di kasur ga bisa tengkurep 😂😂 Remember, you are the one who are the first in my womb. You are the one that made me learn oh so many new things.You are the first one who made me feel wanted and special 24/7 even when I am not sure with myself. You are the one who made me a mom and experience this incredible motherhood journey. Stay happy and healthy, big brother. Semoga transisi kamu menjadi kakak dan transisi Ibu menjadi seorang Ibu dua anak berjalan mulus ya. Kita belajar lagi bareng-bareng. 💪💪 I LOVE YOU..--------.
#clozetteid
#clozettedaily
#family
#boy
#satriorpradana
#thepradanasfamily
#parents
#son
#toddler
#toddlerson
#birthday
#birthdayboy
#satrio50mo
#toddlerootd
#kidootd
#ootd
#babyboyootd
#boyootd
#kids
#child
#firstborn
#children
#kidsootd

+ View more details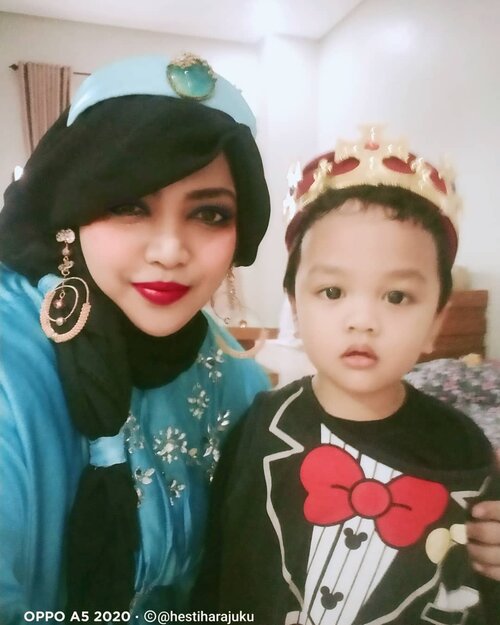 + View more details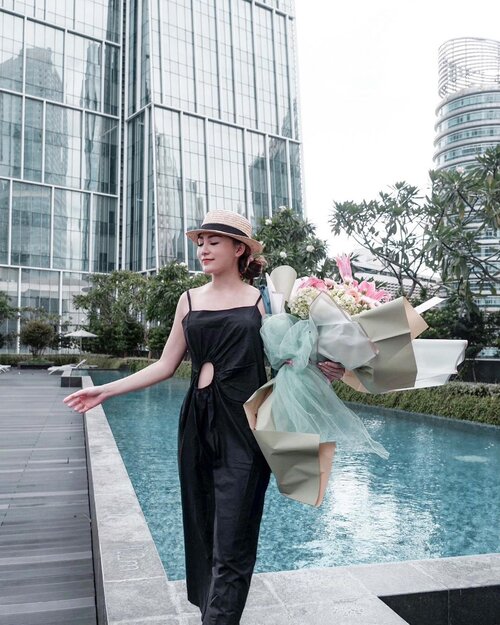 + View more details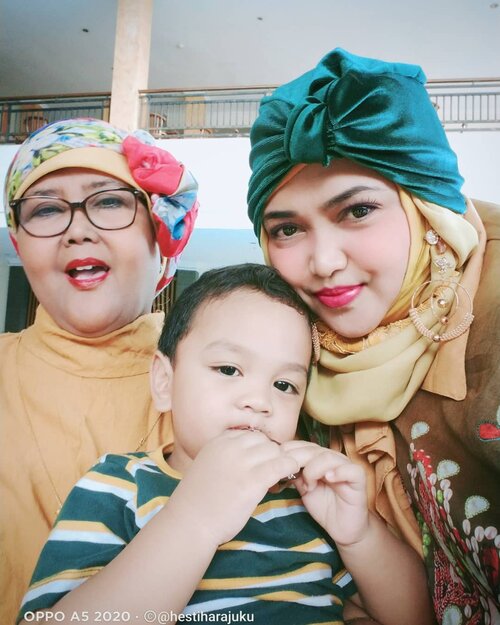 + View more details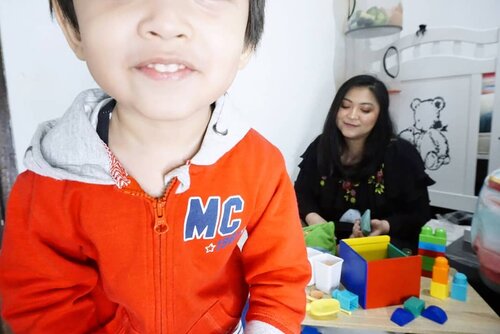 + View more details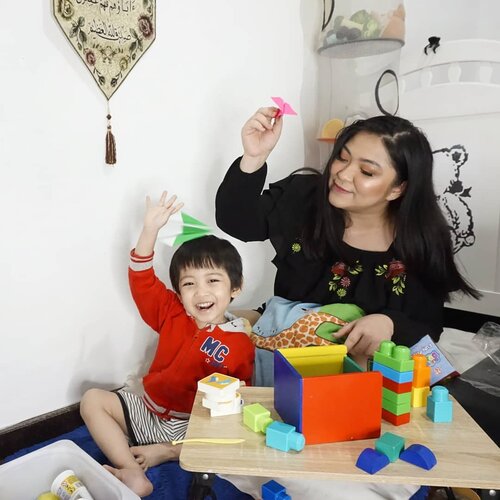 Dari kemarin lagi suka baca tentang Progressive Learning nih biar bisa terus bimbing Isa. Isa yang menjadi generasi Alpha dan hidup di era teknologi yang sangat pesat sangat memerlukan metode belajar progresif biar dia bisa selalu siap beradaptasi dan pastinya ngga bosen saat belajar! Progresif learning ini sendiri sangat berpusat pada anak dan harus disesuaikan dengan kemampuan anak. Jadi kalau anak belum bisa ya it's ok!
.
Ini berasa banget lho, soalnya Isa kan sebenernya ikutan sekolah online, tapi tiap kali disuruh ngerjain worksheet (di mana kita bimbing lebih plek2) dia cepet banget bosen dan sering ngga mau lanjut. Apalagi kalau dia merasa ngga bisa, beh makin ga mau. Beda cerita pas belajar yang lebih fokus ke si anak dan ke arah experimental terutama seperti crafting/percobaan science/self help dll yang lebih bebas ekplore sendiri; dia jadi lebih semangat, karena kita ga banyak ganggu dan lebih mengarahkan aja.
.
Isa emang keliatan banget suka yang dia lebih bisa explore sendiri tanpa banyak didikte (suruh ini itu). Jadi selain seru2an di sekolah online, aku juga suka ajakin dia explore kaya mainan bayangan sebelum tidur, ngarang cerita dongeng (tema nya isa si anak serigala 😂), terus yang belakangan dia lagi suka banget: bentuk2 playdoh dan main nyusun2 lego/balok! Selain itu yang baru aja beberapa hari aku cobain adalah main Paper Plane Challenge yang aku intip dari module nya Protecal S26. Selain belajar folding, Isa juga belajar gravitasi, dan explore kenapa pesawat yang beda bentuk bisa bikin jarak terbang dan jatuhnya juga beda-beda. Seru! ✈✈✈
.
Ide2 permainan seperti ini bisa Mam intip juga di @wyethnutritionid lho! Dari Progressive Learning Module, optimalkan hebatnya si kecil jadi lebih kreatif dan makin suka explorasi!
.
Jangan lupa ikutan Progressive Learning Champions dan menangkan total hadiah jutaan rupiah yuk Mam, karena
#DariBelajarJadiHebat
! @windanasari @
[email protected]
.
#wyethnutritionidxclozette
#s26procalgoldxclozette
#s26procalgold
#wyethnutrition
#clozetteid
#momandson
#son
#momlife
#learning
+ View more details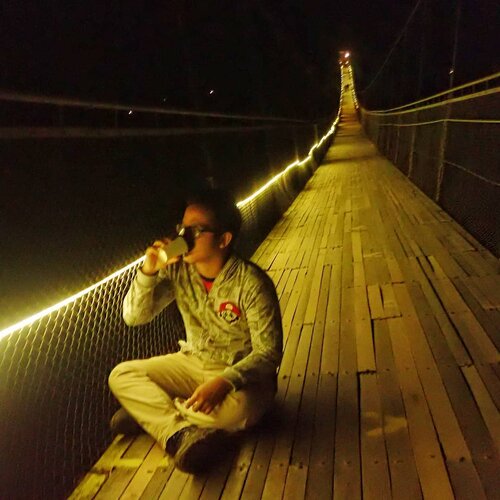 + View more details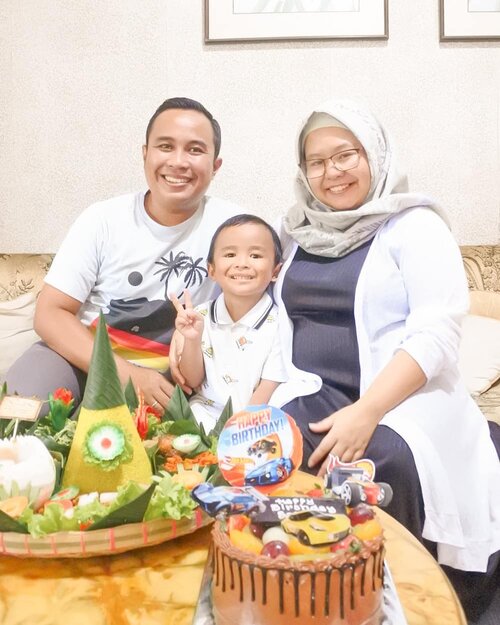 + View more details

loading ...
Back To Top