loading...
Search
284 RESULTS FOR SON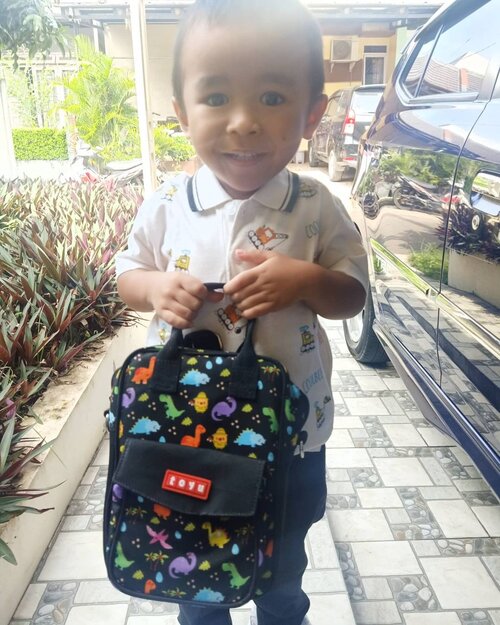 Sekarang kalau Rio pergi keluar rumah (biasanya ke rumah Uti Akung), dia bertanggung jawab untuk packing & bawa tas kecil sendiri. Dalam rangka mengajarkan life skills sejak dini sih, ya masa mau pergi tapi ibunya yang selalu kerepotan, no no no~ 🙅🏻‍♀️ I believe that kids should learn to be responsible for their belongings at an early age. 👌🏻
Tapi alhamdulillah Rio senang-senang aja tuh, karena merasa dikasih task yang besar dan penting kali ya hihi. 😆 Biasanya sih, saya tanya dia mau bawa apa. Nanti baru ditambahin kalau ada hal yang dia lupa. Lumayan loh, sekarang kalau pergi-pergi, saya tinggal bilang tolong siapin tasnya ya. Rio udah gerak cepat sendiri. 👏🏻👏🏻
Biasanya di dalam travel bagnya ada :
🎒 Baju ganti + handuk kalau pergi lama / mandi di rumah Akung Uti
🎒 Toiletries - minyak telon, dkk
🎒 Hand sanitizer
🎒 Tissue
🎒 Masker tambahan
🎒 Snack
🎒 Mainan
Pas banget ada produk terbarunya @toyu.id yaitu mini bag. Rio suka banget yang gambarnya dinosaurs dan muat bawa tab 7 inch-nya (only on weekends!). Satu tas ini bisa dipakai tiga cara jadi tas selempang, tas ransel dan tas jinjing. Kualitasnya juga bagus dan tahan air. 😍 Penting nih karena sudah mulai musim hujan.
Oiya kalau beli tas ini dalam mini bag kit, sudah termasuk :
✅ hand gel sanitizer
✅ masker kain premium Toyu
✅ 1 set multivitamin @youvitforlife
Pas sekalian mengajarkan anak untuk packing di era new normal ini! Buat liat motif lainnya atau keterangan lebih lanjut bisa langsung ke IGnya @toyu.id yaa. Psst, lagi ada giveaway loh disana. Yuk ikutan dan semoga beruntung!
.
-------
.
#satriorpradana
#toddlerboy
#toddler
#son
#toyuid
#tasanak
#travelbaganak
#kidstravelbag
#tastravel
#tastravelanak
#toyuminibagkit
#youvit
#toyuforyou
#fitnfunwithtoyu
#tassekolah
#tassekolahanak
#clozetteid
#clozettedaily
#momblogger
#mombloggerindonesia

+ View more details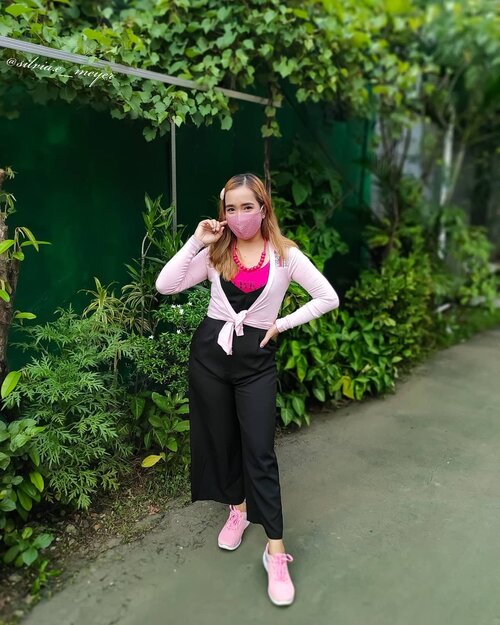 + View more details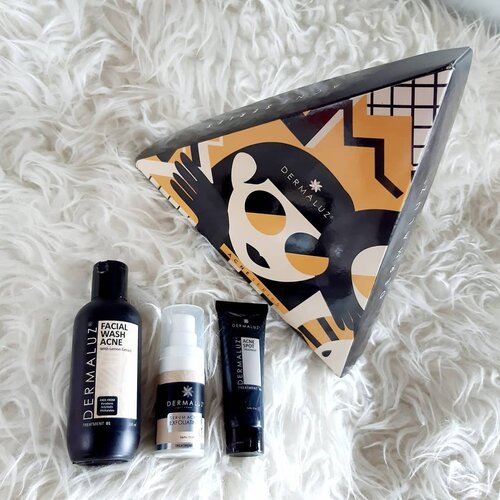 If you had been dealing with frustrating acne, probably you want to give @dermaluz a shot! I also having an irritating acne for a month and try Dermaluz for 3 days and it works! I also use this to treat my teenager son's acne and love it!
.
Buat saya yang punya jerawat nodul, Dermaluz ini bikin jerawat mateng dan kering jadi enggak perlu pencet pencet yang bikin jerawat meradang dan tambah bermasalah 👍
..
Kemasannya juga gemes, saya beli paket Dermaluz di @shopee_id pas lagi diskon 😉
...
#ClozetteID
#dermaluz
#proactiveacne
#acne
#acneseries
#instabeauty
#dermaluzskincare
#acnespot
#acneproneskin
#dermaluzacnespot
+ View more details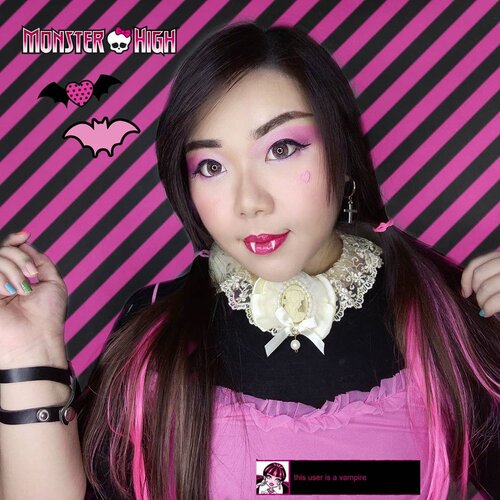 + View more details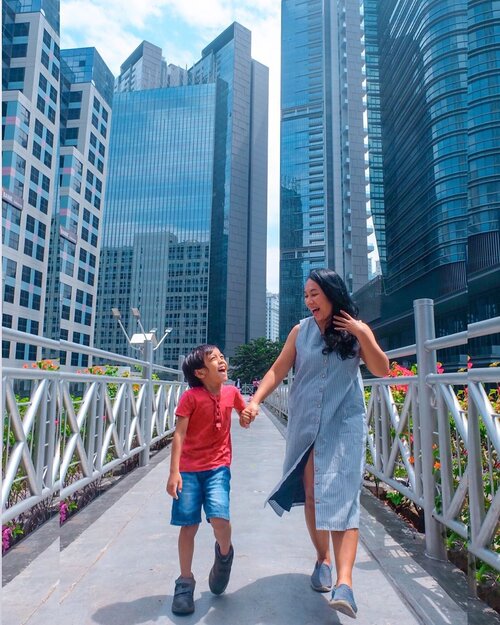 + View more details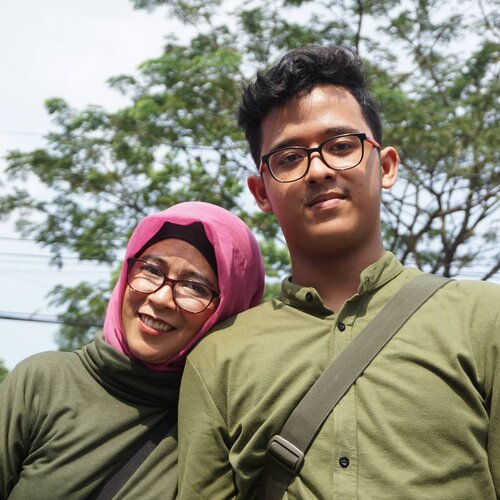 Boleh gak anak laki-laki menangis?
.
Buat saya, menangis itu gak mengenal gender. Laki-laki atau perempuan boleh menangis.
.
Beberapa hari lalu, saya menonton channel YouTube BBC News Indonesia. Video tentang pengakuan para ibu yang anak remajanya bunuh diri.
.
Menurut penuturan salah seorang ibu, masih banyak yang menganggap tabu kalau laki-laki terlihat bersedih. Bahkan mengaku depresi adalah sebuah aib. Padahal anak laki-laki juga bisa memiliki segudang masalah. Tetapi, anggapan tabu dan aib itu semakin membuat mereka tertekan.
.
Jadi, gak apa-apa kok laki-laki menunjukkan perasaan sedihnya. Memiliki rasa sedih 'kan manusiawi. Bersikap tegar bukan berarti gak punya perasaan.
.
Asalkan jangan berlebihan aja. Lagipula mau senang atau sedih, kalau berlebihan juga gak baik.
.
#parenteen
#parenting
#catatankekenaima
#clozetteid
#motherhood
#motherandson
#happymom
#myson
#son
#familia
💕
#parentingblogger
+ View more details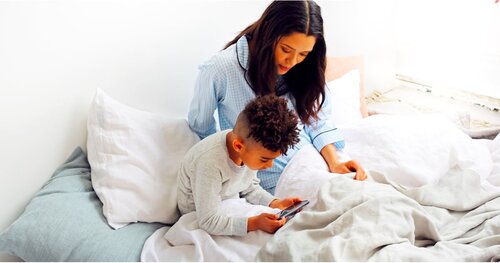 But somehow as my son came of age, I failed to give him his assignments as I did my girls.
Simak juga artikel menarik lainnya di Article Section pada Clozette App.

+ View more details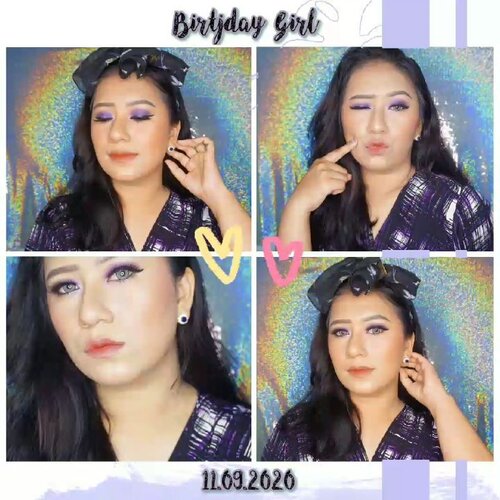 Thank You, Jesus, Thank You, JesusThank You, Lord, For Loving Me [2]September 11th is the date when God allowed me to be born into the Sibarani and Sipahutar family.Can only say, thank you Jesus, thank you for everything. Thank you for making me so precious in Your eyes.Ulang Tahun kali ini beda banget, lebih berasa suasana kekeluargaanya dan hati ini terharu 🤗Dikala waktu tidak ada yang tahu kapan akan berhenti, kali ini ulang tahun ku dikelilingi moment moment yang sangat hangat bersama Keluarga ku dan Keluarga Suami , doaku semoga semua temen2 Instagramku sehat selalu 💜, thank you JESUS . Love , Your Son ....
#HappyBirthdayToMe
#ThankYouJesus
#11092020
#SpecialDay
#ImBleesed

+ View more details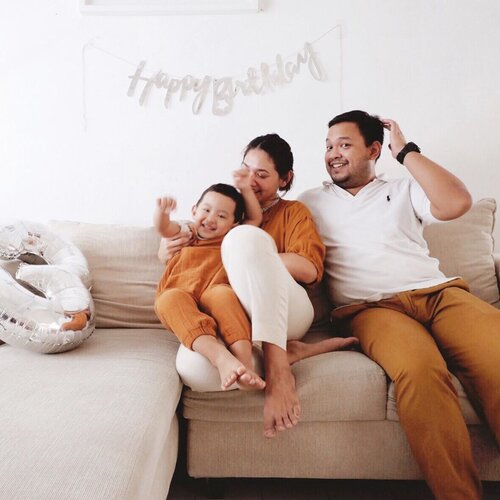 17th of August 2020-Sungguh susah banget ngajak foto anak umur 3 tahun yang baru aja ulang tahun tgl 12 Agustus kemarin.Yes, Me & my son share the same birthday month, 5 days apart.-I have lots of my mind and I can write here long and bored you, but let just keep it to me and my dearest or next time. Hehe-And I just wanted to say, I am still that kid, who proud to share my birthday with Indonesian independence day. 🇲🇨-I am glad. And blessed. Alhamdullilah.

+ View more details

loading ...
Back To Top