loading...
Search
1,315 RESULTS FOR SPRING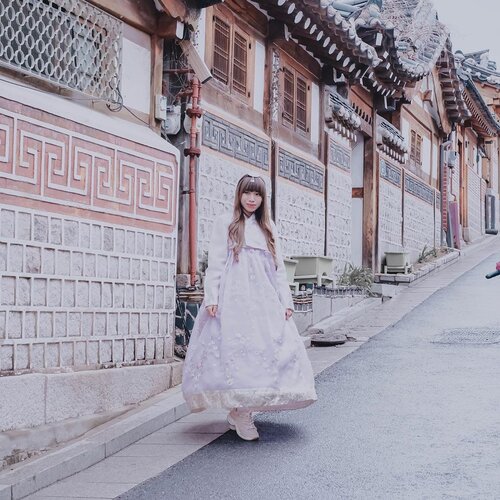 + View more details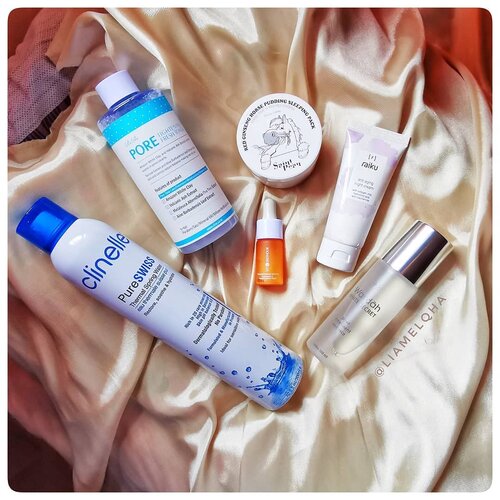 + View more details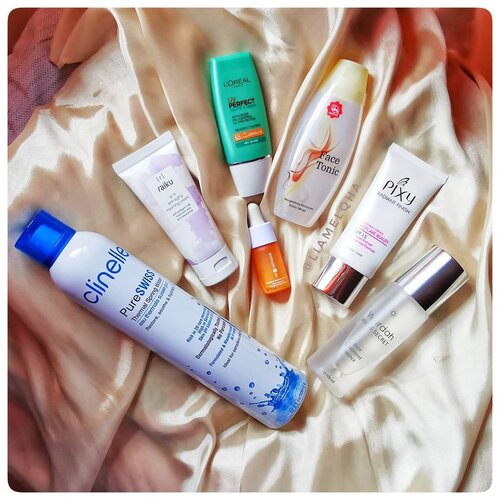 + View more details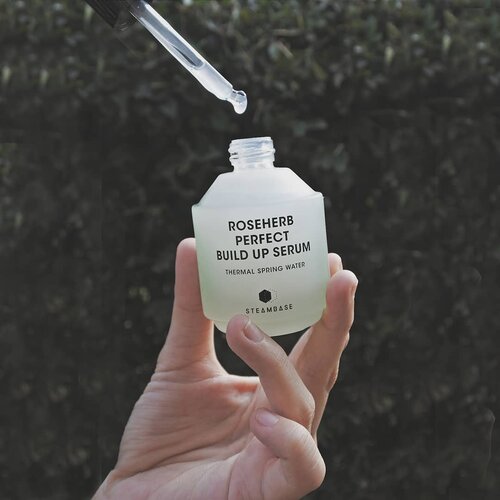 🥀 Steambase Roseherb Perfect Build Up Serum 🥀
My journey on finding a holy-grail serum finally caught me up on trying this product, Roseherb Perfect Build Up Serum from @steambase_official.
It contains high-concentrate peptides, thermal spring water, and herb ingredients.
Since the price is quite expensive, i have a high expectation before using this. So my review is...
.
PACKAGING - It comes with a box, a pretty thick box to protect the bottle inside. The glass bottle is heavy, but my hands could grip it firmly. Nice & sleek packaging 👍
.
TEXTURE - Somewhere between thick & runny. Easily absorbs to the skin but giving extra moisture due to the richness. I'm using this as a part of my night skincare routine because of the texture (i prefer lighter serum to use in the morning and thicker serum for the night).
.
FRAGRANCE - Nice, sopshisticated, nature-feel fragrance. Not too much.
.
AFTERMATH - Skin feels smooth & supple in the morning! But still haven't see the process on reducing wrinkles (as it contains peptides - with anti aging properties), lets give it some more time. No tingling or tightening sensation. So far its ok and compatible with my normal-to-dry skin.
.
Overall, this is a nice serum for people who needs extra moisture & like light textures like me. Buy this on my Charis Shop 👉
https://hicharis.net/annisapertiwi/gwz
👈
Local shipping available!
#STEAMBASE
#ROSEHERBPERFECTBUILDUPSERUM
#SERUM
#hicharisofficial
#charis
#charisceleb
@hicharis_official @charis_celeb
#vsco
#clozetteid
#beautyenthusiast
#beautyjunkie
#beautyblogger
#skincarejunkie
#skincareenthusiast
#kbeauty
#kbeautyenthusiast

+ View more details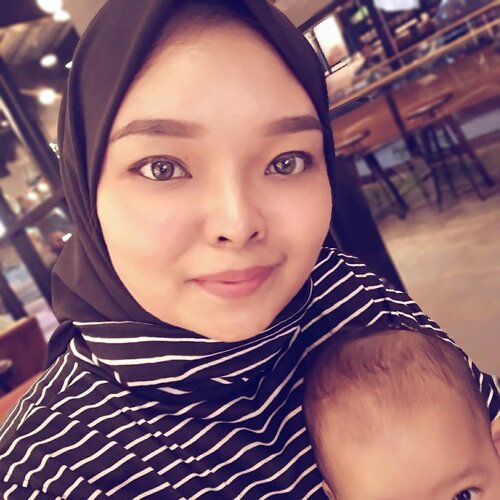 So Exhausted...
and I'm so tired.. 😢
...
.
Sometimes i feel part of me says all of this wants to end soon, but part of me says it won't
Sometimes all I need just..
..
.
Hiding in my bathroom, needing peace for just one minute, as the tears roll down my cheek
Do anything to lay down on my bed and get the rest I need
Sitting in my car alone, stuffing food in my face because I don't want anyone else to see or know I eat that stuff
Sleep well for a few hours without any distruption
Sitting alone and enjoy my morning coffee while reading my favourite book at the coffee shop
Big hug from my best friend
In the end it will all be worth it. But for now it's hard. And it's hard for so many of us in many different ways ☺️ Hhhhhh....
Take a deep breath
And suggest to my self
Everything will be ok
I am enough
I just doing my best 😊
#momlife
#spring
#babygirl
#confidence
#photooftheday
#walk
#together
#family
#momblogger
#parenthood
#happines
#happy
#motherhood
#ClozetteID
#mommy
#mommylyfe
#moments
+ View more details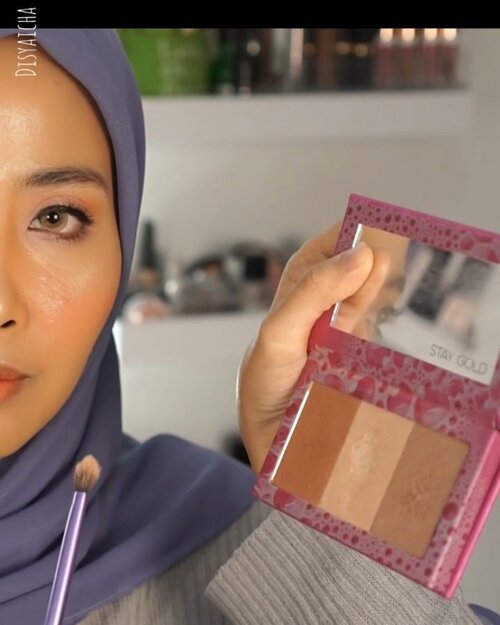 + View more details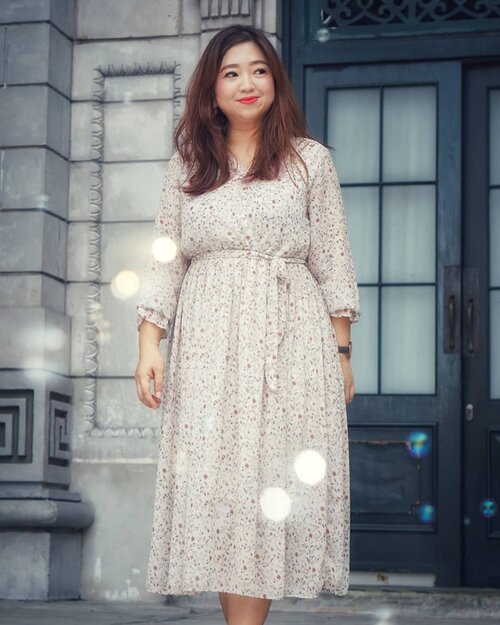 + View more details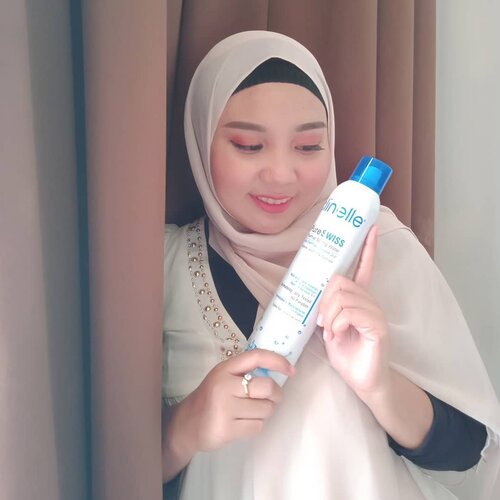 Hello everyone! Perkenalkan Clinelle Pureswiss Thermal Spring Water yang sekarang ini jadi favorit aku banget 😍.Thermal Spring Water ini telah teruji (Dermatologically Tested) yang diformulasikan dengan RX3 Mineral Action (Repair Refine Reshield) Dapat merawat dan mempercepat efek restorasi kulit, mampu menghidrasi kulit secara langsung serta dapat melindungi kulit dari dampak buruk radikal bebas ❤️.Nah tipe kulit aku "Oily Skin" tapi semenjak memakai Thermal Spring Water ini, aku merasa wajahku jadi gak begitu berminyak lagi ~~ cocok dipakai sebagai setting spray agar makeup jadi lebih tahan lama 😍 aku juga pakai produk ini sebagai Toner, hasilnya kulit wajahku jadi lebih fresh dan lembab ✨.Clinelle Pureswiss Thermal Spring Water ini juga dilengkapi dengan "25 amazing spring power" untuk menjaga dan merawat tubuh mulai dari kepala hingga ujung kaki wow~
#ProtectandRevive
your skin from head to toe.🌿For Face : Lifting & firming, Refines pores, Controls Oil, Relieves blemishes, Tones, Hydrates, Decongest, Protects Skin, Facial Mask Treatment, Sets Makeup, After dermatological treatments, Razor Burns🌿For Hand & Body : Soften Skin, After hair removal, Sunburns, Strengthen weak nails, Cracked heels, Skin discomforts from diaper wearing, Relieve Insect bites🌿For Hair & Scalp : Prevents dandruff, Split ends, Scalp itchiness🌿Refresh & Moisturize : After exercise, During travel, Under air-conditioning athome or office.Buat kalian yang penasaran ingin mencoba produk ini .. Buruan beli di Guardian karna lagi ada promo "Dapatkan Clinelle Thermal Spring Water 300 ml hanya dengan menambah Rp 1.000 setiap pembelian Clinelle Thermal Spring Water 300ml di Guardian❤️ promo dari tgl 22 Agustus - 4 Sept 2019 😉....
#happyskinhappyface
#clinelleindonesia
#beautycollabid
@beautycollab.id

+ View more details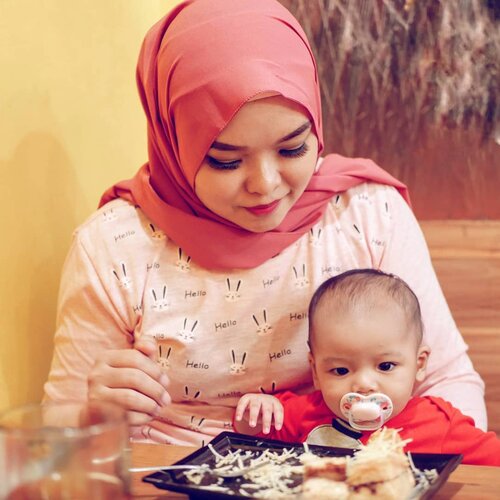 Mi, kalo rotinya gak mau dimakan, buat aku ajanya! 😁😛
.
.
Sebentar lagi masuk masa MPASI nya Rissa. Kayaknya dari sekarang aku udah harus nyiapin segala peralatannya.Kemarin bongkar2 dapur ternyata sebagian peralatan MPASI udah pada gak lengkap. Ada yang aku buang atau hilang entah kemana dijadikan mainan kakaknya 😚
Nah, daripada nanti pas masuk masa MPASI aku kelabakan, sekalian ngelisting nih, barang2 apa aja yang aku udah punya and belum. Sekalian sharing aja
Udah punya :
👶 Hand blender
👶 mangkok dan piring makan (tapi mau beli lagi yang berkarakter, biar makin semangat makannya) 😉
👶 slaber makan (cuma punya 1, satu2nya doang gak punya yang lain, cuci kering pakai) 😁 kayaknya kudu beli lagi, supaya bisa ganti2
👶 Kursi makan
👶 Tumbler untuk air panas
👶 Baby food processor
👶 Blender
Belum punya :
👶 sendok dan garpu bayi
👶 Botol minum sippy cup
👶 Tas buat bawa MPASI saat mobile
👶 Slow cooker (soal slow cooker ini banyak macamnya. Waktu Narend aku gak pakai slow cooker, waktu itu gak beli karena gak ada budgetnya) kalau mau beli harus diperhatikan juga dari sisi (berapa watt, berapa kapasitasnya, desainnya kalau bisa ada tutup kacanya. Rata2 aku cek harganya sekitar 200-300ribuan. Soal slow cooker ini panjang untuk pembahasannya, nanti kucoba bahas di blog, sepertinya ini menarik 😚
Lagi galau antara beli lagi apa gak slow cooker. Karena pertimbangannua lebih berguna mana kalau sudah selesai masa MPASI untuk jangka panjangnya
👶 Chopper
👶 Tempat makan untuk pure dan air kaldu
👶 Baby Spoon Feeder (dulu udah punya tapi udah harus beli lagi karena udah expired) penting dimiliki karena akan dipakai saat mobile
👶 Wadah penyimpan sisa MPASI
Karena semua itu harus disiapkan terutama soal budgetnya dari sekarang. Bukan hanya soal peralatan dan perlengkapan, tapi juga budget listrik! Karena sudah dipastikan akan sedikit membengkak karena sering menggunakan peralatan yg menggunakan listrik seperti sterilizer, slow cooker ☺️ Sekian dan terima endorse 😘
#clozetteID
#momlife
#spring
#babygirl
#confidence
#photooftheday
#walk
#together
#family
#momblogger
#parenthood
#mommylyfe
+ View more details

loading ...
Back To Top