loading...
Search
13 RESULTS FOR STARTWITHSBN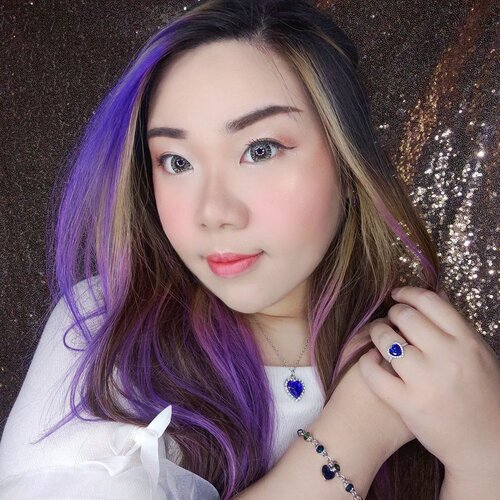 #Repost
from Clozetter @mgirl83. A look inspired by a piece of jewelry 💎.
They said inspiration can come from anywhere, and i surely agree with this!
There's a long story behind this look, please bear with me - i am a story teller after all.
So one day (years ago) i bought this heart shaped blue jeweled white gold ring from a local jeweler (it's a real deal okay, i know it's hard to pinpoint which of my jewelry's real and which one's costume lol, am about to confuse you even more now) because i was obsessed with Kate Middleton's blue sapphire engagement ring. Sure, her ring's oval shaped and bigger, but i like this heart shaped one because it still gives a similar vibe but with a cute twist lol. Because i don't like wearing fine jewelries (except my wedding ring) on a daily basis, i kept it in my closet for years and forgot about it lol.
After pandemic, i've started to use my fine jewelries more often because i began to think, what is the used of having so many of them if i'm too afraid to wear them (i lost a diamond ring before and it traumatized me lol) and lately i've been really enjoying wearing this ring.
Then as i casually scroll through Shopee (as one does lol, it's a very common pandemic activity no?) I found this bracelet with a charm that is similar to my ring, so i got it. Then the obsession started and i also managed to find a similar necklace (i believe the necklace is supposed to be a replica of Titanic's Heart of the Ocean) and think they would look so cute together.
The trio gives me vibe of a modern day Princess (well, Kate Middleton's literally one and she started the whole inspo) so i decided i wanted to create a simple, elegant but luxe look to go with them (i think one of the royal's rules when it comes to makeup is to keep it simple and not too much) and this is the result. I think it's a very simple look but still effective, a look that i personally would wear everyday and feel pretty with it on.
Hope you enjoy both the look and the story behind it 👸!
#BeauteFemmeCommunity
#SbyBeautyBlogger
#clozetteid
#startwithsbn
#makeup
#makeuplook
#makeuplover
#purplehair
#moderndayprincess
#moderndayprincessmakeup
+ View more details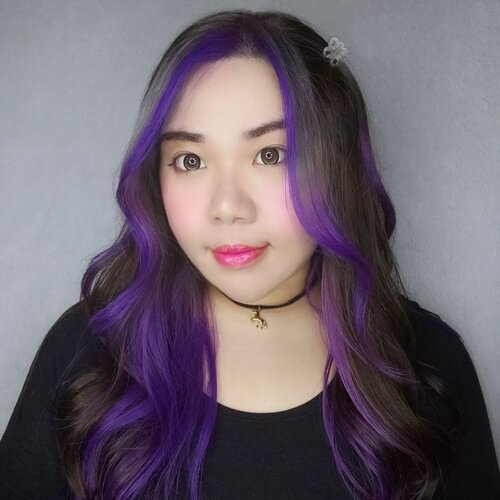 #Repost
from Clozetter @mgirl83. Purple and Silver Frame Face Highlight by @anasun_beauty .
It's been a long while since i had fun hair colors (not one to be scared of loud and bright colors, i think they are super fun!) and to be honest i was more worried about the highlighting technique (because it's new, a bit too modern for this ancient being. I was wondering if this aging millenial can pull off such a Gen Y hair style) but as always, i ended up loving the result and felt lika a fabulous unicorn 🦄🦄🦄 .
Buat yang nyari rekomendasi salon yang bagus, especially di Surabaya Timur - check out Anasun!
ANASUN BEAUTY HOUSE
Ruko San Antonio No. N1 161, Kalisari, Kec. Mulyorejo, Kota SBY, Jawa Timur 60162
☎️ (031)59171285
WA : 081259093333
Mau perawatan (fave aku their hair detox, very recommended!) atau mau coloring, perming, dll hasilnya selalu oke dan mereka care sama keadaan rambut kita so they will check and give you realistic view on if our dream hair is attainable without damaging it.
Went through 3 cycle of bleaching into a platinum blonde for the highlights, but they made sure my hair's strong enough to go through it so you don't have to worry! Boleh contact mereka juga untuk nanya-nanya dan konsultasi dulu 😉, it's always better to make appointments before to avoid overbooked/not getting any seats anyway! Oya di sini ada @menail.salon juga jadi bisa get your nails done/treated while you do your hair too!
Now excuse me, i wanna go and enjoy being 🧜‍♀️🦄 !
#reviewwithMindy
#framefacehighlights
#anasun
#anasunbeautyhouse
#salonsurabaya
#rekomendasisalonsurabaya
#SbyBeautyBlogger
#BeauteFemmeCommunity
#clozetteid
#socobeautynetwork
#startwithsbn
#haircolor
#purplehair
#purpleandsilverhair
+ View more details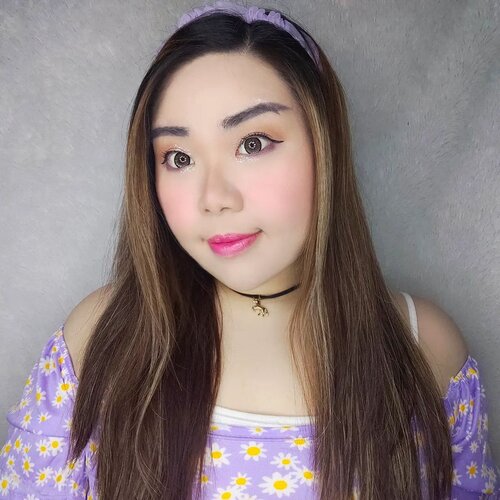 + View more details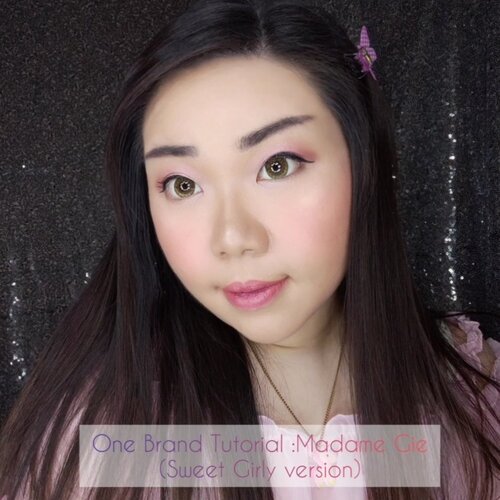 Akhirnya continue with my One Brand Tutorial series! Kali ini aku pake brand yang super murmer dan bikin aku kepo dari awal banget mereka muncul, @madame.gie ! Jadi aku dulu beli produk-produknya tuh di cicil karena mereka sering banget promo kan, belom kepikiran mau bikin OBT tapi karena lama-lama aku beli makin lengkap... Ya uda sekalian aja bikin OBT ya kannn. Karena aku belinya dari awal-awal jadi produk yg aku pake tuh produk awal mereka juga, gila sih Madame Gie ini salah 1 local brand yg hobby banget ngeluarin produk baru, mana makin lama makin lucu-lucu 🙈 jadi pengen koleksi terus - i might be doing a part 2 of these OBT with their newer products but i'm not making any promises as to when ya 🤣, tapi kalo mereka lagi promo gede2an (which is all the time) aku pasti borong 😭, asli yg baru-baru cute-cute banget ga kuat liatnya.Anyway as usual, aku bikin 2 opposing looks dan yang pertama yang versi Sweet Girly nih.Here is the List of products used :* BB Femme Liquid Foundation (ga tau shade apa ga jelas ga ada tulisannya 🤣).* Got You Covered Liquid Concealer - Ivory.* Banana Loose Powder 03 Ivory. * Moondust Temptation 05.* Eyeready Liner.* Silhouette Blended Eyebrow - 01 Espresso Brown.* Sweet Cheek Blushed - 01.* Make It Sharp Contour - 01 Latte Femme .* Blinded by Drama Highlighter - 01.* Magnifique Lip Liquid Matte - 404 Magnetic.* Magnifique Lip Tint - 06 Fuchsia.Aku akan share produk mana yang menurut aku worth to try mana yang mendingan di skip aja next yaaa!
#makeuplook
#BeauteFemmeCommunity
#SbyBeautyBlogger
#clozetteid
#startwithSBN
#socobeautynetwork
#onebrandtutorial
#madamegie
#madamegieonebrandtutorial
+ View more details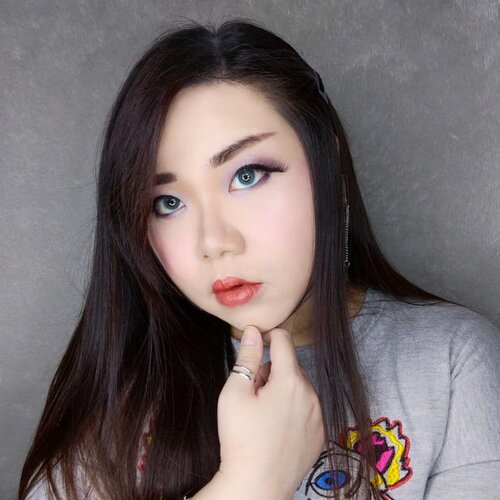 + View more details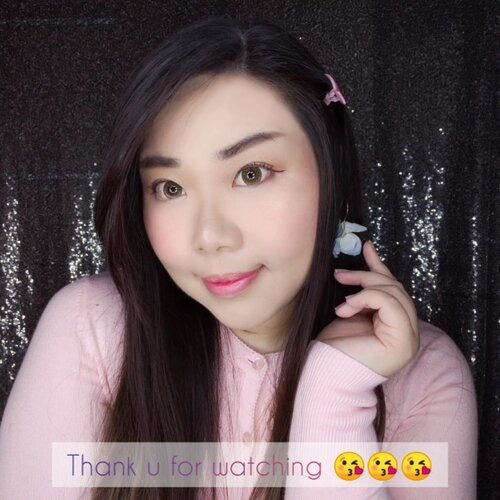 My simple daily Korean inspired makeup tutorial, here are the steps :1. Light makeup base (i used BB Cream but you can use anything that is not too heavy). 2. Concealer if needed.3. Bake (especially if you have oily skin like me). I have a lot of different powders, one that i use a lot is @marckscosmeticind.4. Use light colored shimmery, fine glitter eyeshadow that Korean brand do best all over the lid.5. Add deeper shade (i like to use brown/peach/sandy shades) to deepen the eye socket.6. Brush off the baking, add compact powder if extra coverage is needed.7. Draw puppy liners using burgundy/brown liquid liner, only at the outer part of your lid.8. Draw straight brows 9. Curl your lashes and use mascara liberally. Choose ones that gives volumes and hold curls.10. Use light, sweet colored pink blush 11. Contour your nose if needed12. Use brown eyeshadow to line your waterline halfway in from the outer13. Shimmery glitter eyeshadow for the rest.14. Highlight your nose and cheekbones.15. Use pigmented pink tinted lipbalm in ombre style.Done!Hope you like it and send me any request for other videos!
#makeuplook
#koreanmakeup
#tutorial
#makeuptutorial
#BeauteFemmeCommunity
#SbyBeautyBlogger
#clozetteid
#startwithSBN
#socobeautynetwork
+ View more details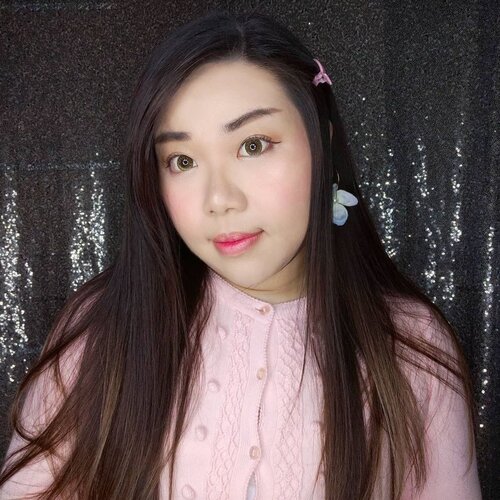 + View more details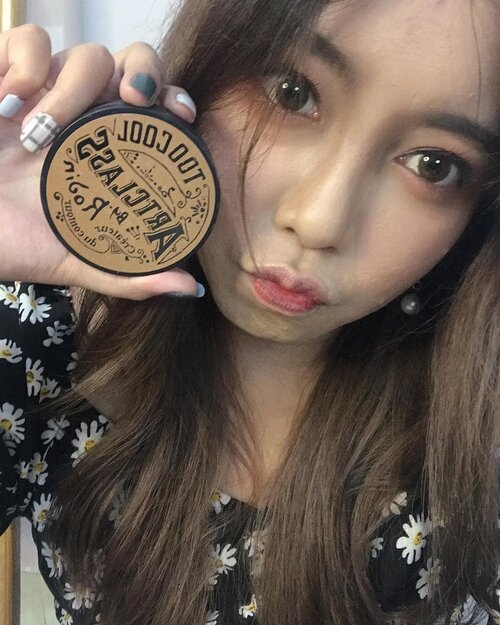 Akhir-akhir ini lagi suka pake @toocoolforschool_official Artclass Shading. Soalnya hidung jadi lebih terlihat mancung😛 FYI aku selama ini main shading di hidung cuma pakai eyebrow pencil 😂 atau juga pake shading Madame Gie, cuma kalau dari MG tuh.. kurang natural dan ada hint merahnya gitu aku rasa. Sedangkan kalau pakai dari TCFS ini jauuuuh lebih natural. Dari segi harga aja hampir 10x lipatnya 😁.Oiya aku beli TCFS Artclass Shading yang 1 Set sama brushnya beli di @cosko_k !Kindly check their shopee kalau kalian juga teracuni. Soalnya aku udah cari-cari yang termurah hanya di Cosko aja😗Percaya lah sama budak shopee karena aku selalu sortir dari harga termurah 😝.
#toocoolforschool
#makeup
#shading
#startwithSBN
#CLOZETTE
#Clozetter
#ClozetteID
#semarangbeautyblogger

+ View more details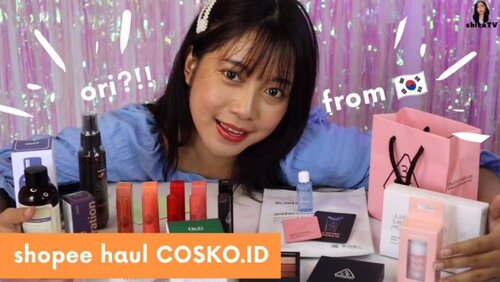 + View more details

loading ...
Back To Top