loading...
Search
187 RESULTS FOR STARTWITHSBN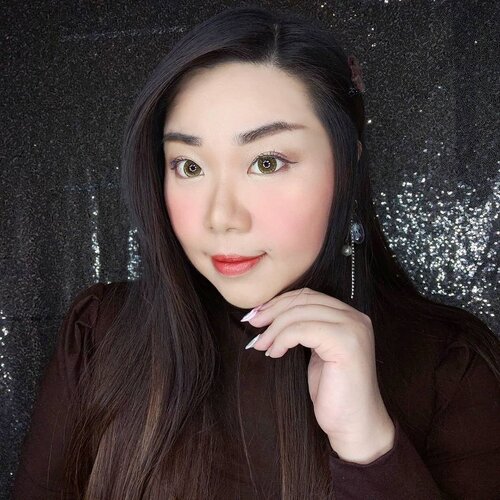 I would love to have some botox... LOL, random eh???
I've never been against plastic surgery or other cosmetic procedures but personally i'm too scared of needles and knifes to get them myself and i am happy with my face anyway, wide nose and all 🤣🤣🤣. It's like i don't have anything that i want to alter permanently when i look at myself in the mirror (nothing that a little makeup can't alter the way i want it to), but i've always been interested in botox and it's something that i feel like i wanna do when i'm older (meaning NOW. I'm at that stage when i feel old enough that i need a little bit botox to fix my forehead hahaha).
A few years ago, aesthetic clinics left and right offered to sponsor me botox and fillers but honestly i was still to scare back than, and i also didn't feel like i need them yet. I think i might be ready now 🤣🤣🤣, LAI! Any aesthetic clinic wanna collab contact me 🤣🤣🤣.
#makeuplook
#BeauteFemmeCommunity
#SbyBeautyBlogger
#clozetteid
#startwithSBN
#socobeautynetwork
+ View more details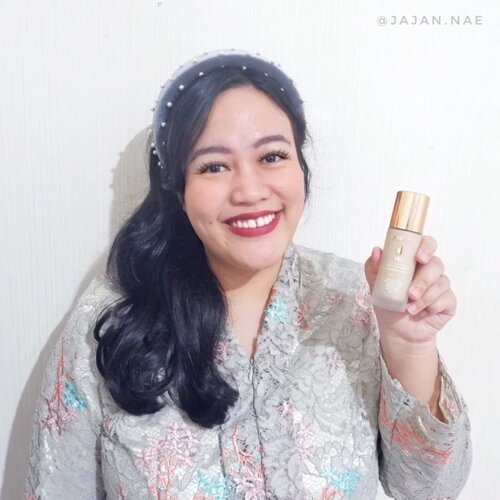 Hai cantik, make up looks kali ini aku akan pakai foundation, beauty blender, dan lip coat dari LUMECOLORS 😍Tonton videonya ya biar tahu bagaimana aplikasi makeup ini di wajahku, bakal kukasih lihat juga before afternya. Intinya aku suka banget @houseoflume karena kesannya elegan dan mahal. Pilihan warnanya cantik dan nyaman dipakai 💕1. HD Full Coverage Ultra Lightweight Foundation Light - sesuai namanya teksturnya ringan di wajah, warna juga mudah nge-set dan membaur dengan skintone asli aku. Noda di wajah lumayan tercover nih padahal gak pakai concealer.2.Beauty Blender / Beauty Sponge Make Up - spongenya enak dipakai buat ngeblend3.Velvet Lip & Cheek Mousse Spicy Coral - buat team praktis pasti suka sama ini. Bisa jadi blush on dan eyeshadow lho, warna orangenya juga fresh 🍊4.Velvet Lip Coat Sunday Bliss - warna burgundy cantik, bikin tampilan elegan. Nyaman dipakai, gak kering walaupun matte.Kalau mau lebih lengkap cerita aku, main ke blog aku yuk 😁
https://www.jajan-nae.com/2021/01/

[email protected]

lume
#lumecolors
#pkubeautyblogger
#skincarereview
#acneskin
#inspirasicantik
#tipskecantikan
#skincareroutines
#jbbinsider
#startwithsbn
#clozetteid
+ View more details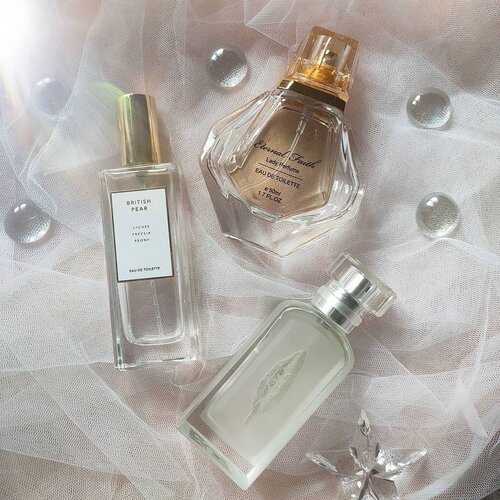 Welcome to
#mindysperfumecollection
part 1!
I rarely talk about fragrances on my IG but i am actually a fragrance addict and i definitely cannot leave the house without wearing perfumes, i'd feel naked!
While i love me some designer and luxury perfumes, Miniso is a real game changer for me and i am crazy in love with their perfumes (most of them are dupes for luxury perfumes, but safe to use unlike those fakes, i developed eczema for the first time when i was clueless and used "bibit" perfumes on my skin), the interest was high when i made a poll on my IGs on wheter or not i should list my Miniso perfume recommendation, i have so many of them but here are the ones that i almost finished (swipe to 2nd pic to see all 5, i just think the other 2 are not pretty enough for the cover 🤣🤣🤣).
1. Fascinating Sakura - My least fave out of the 5 but still very nice. Has a unexpectedly sexy and slightly masculine hint. This one is the cheapest (and also the smallest) of Miniso perfumes that i have, the size is perfect to take traveling.
2. Dancing on Seashore : Bay of Biscay - Sweet but elegant. If you like vanilla scent, you should check this out. This line has a lot of nice variants!
3. Eternal Faith - One of their perfumes with the best, most elegant bottle - . Mature and elegant smelling perfect for nights out.
4. British Pear - from their Jo Malone dupe line, down to the bottle 🤣. This one is fresh yet musky, best for when you want to smell expensive 😁.
5. Green Tea - my ULTIMATE favorite of all of their perfumes, doesn't smell like Green Tea at all (fyi, i hate green tea) instead it actually smells fruity, and i suddenly remember that it reminds my of DKNY Be Delicious (one of my all time fave perfumes). This one i would actually repurchase!
How about you? Do you like Miniso perfumes too? If you do, tell me your favorite, i would love to check them out as i feel like i need to add to my collection now that i have pretty much emptied 5! (Well, i have a few use left out of the 3 in the first pic but the other 2 are completely empty!)
#BeauteFemmeCommunity
#SbyBeautyBlogger
#clozetteid
#startwithSBN
#socobeautynetwork
#perfume
#perfumecollection
+ View more details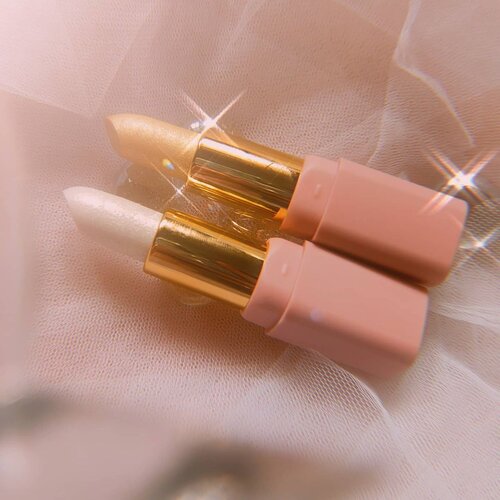 + View more details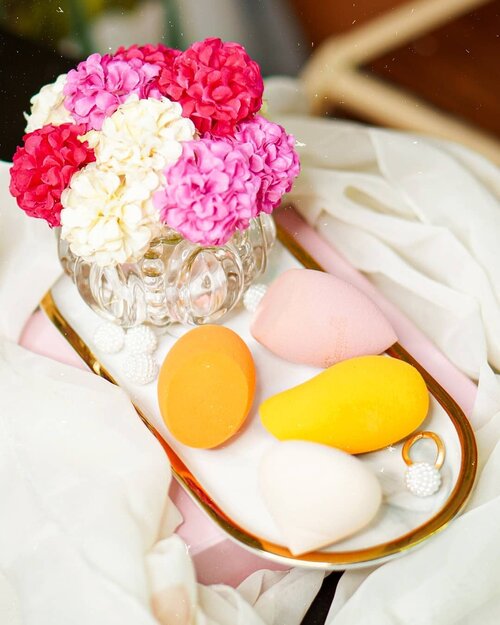 + View more details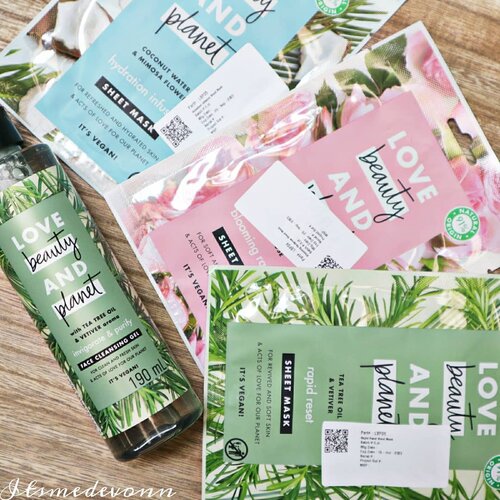 Salah satu face care yang gw pakai lately adalah @lovebeautyandplanet_id 😍😍
Kebetulan gw dapet lagi nih dari @femaledailynetwork
Produknya yaitu 3 varian sheet mask dan Face Cleansing Gel Tea Tree.
✨Face Cleansing Gel Tea Tree
Teksturnya gel padat yg lembut banget, dengan kandungan tea tree oil dan aroma vetiver yang membersihkan wajah dengan menyeluruh dari polusi tanpa bikin kulit wajah kita jadi kering, wangi cleansing gelnya ini juga enak dan calming banget.
✨Sheet Mask
1. Tea Tree Oil & Vetiver (Rapid Reset)
Sheet mask ini bisa ngebantu kita menetralkan kulit yg kena polusi, kandungan Tea Tree Oil dan Vetivernya ngasih efek segar pada wajah.
2. Coconut Water & Mimosa Flower (Hydration Infusion)
Sheeet Mask ini ngasih kelembapan instan ke kulit wajah cocok banget untuk kalian yang lagi kering dan butuh kelembapan ekstra.
3. Muru Muru Butter & Rose (Blooming Radiance)
Sheet Mask ini wajib banget dipakai kalau kalian pengen punya glowing skin, karena ekstrak kandungan didalamnya lembut, menyegarkan dan bikin wajah jadi dewy glow gitu.
Formula Sheet Mask ini biodegradable, essensenya banyak banget, selain itu
IT'S ALL VEGAN, no animal tested, cruelty free, bebas pewarna dan paraben.
Kemasannya tetap dong pakai botol hasil daur ulang yg pastinya ramah lingkungan.
@femaledailynetwork @lovebeautyandplanet_id
#LBPLovers
#FaceTheNaturalYou
#LBPLovers
#lovebeautyplanetid
#fdtryandreview
#SmallActsofLove
#clozetteid
#socobeautynetwork
#StartwithSBN
#facecare
#skincare
#review
#instareview

+ View more details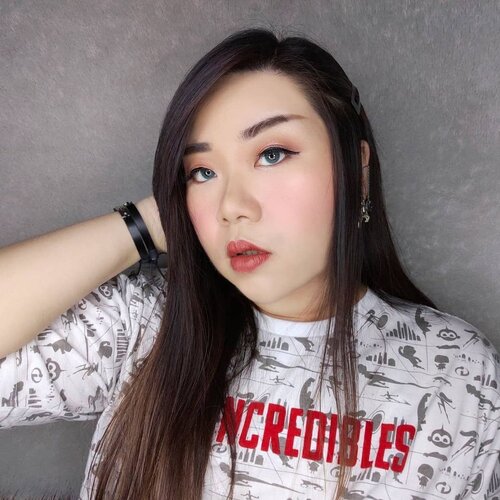 + View more details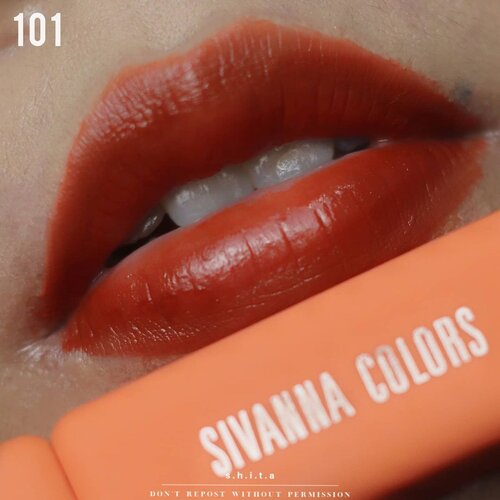 𝑺𝒊𝒗𝒂𝒏𝒏𝒂 𝑪𝒐𝒍𝒐𝒓𝒔
𝐈𝐧 𝐓𝐡𝐞 𝐏𝐞𝐚𝐜𝐡 𝐋𝐮𝐱𝐮𝐫𝐲 𝐕𝐞𝐥𝐯𝐞𝐭 𝐋𝐨𝐧𝐠 𝐋𝐚𝐬𝐭𝐢𝐧𝐠 𝐋𝐢𝐪𝐮𝐢𝐝 𝐋𝐢𝐩𝐬𝐭𝐢𝐜𝐤
@sivannacolorsth
Liquid Lipstick ini aku beli 1 set isi 3 pcs. IDK why kenapa dinamain In The Peach, secara swatchnya lebih ke merah-merah semua 😯
Hasilnya emang velvet finish tanpa bikin bibir kering. Nah menurutku long lastingnya ga aku dapetin karena pas aku buat makan, yaudah ilang gitu aja 😄
Bahkan waktu aku bersihin pake micellar water segampang itu sih bisa ilangnya hihi (tapi yg ini aku suka karena effortless ngilanginnya)
Untuk harganya murah banget sampe aku lupa beli ini berapa rupiah deh 🤣
Aku cek shopee sih gak nemu ya karena kebetulan aku beli ini nitip temen 😅
Kalo warna favorit aku sih yang 103 ❤❤
#sivannacolors
#sivannacolorsthailand
#makeup
#cchannelbeautyid
#cchannelfellaz
#cchannelsquad
#clozetters
#clozetteid
#lippiesht
#beauty
#lipsoftheday
#startwithSBN
#beautyreviewer

+ View more details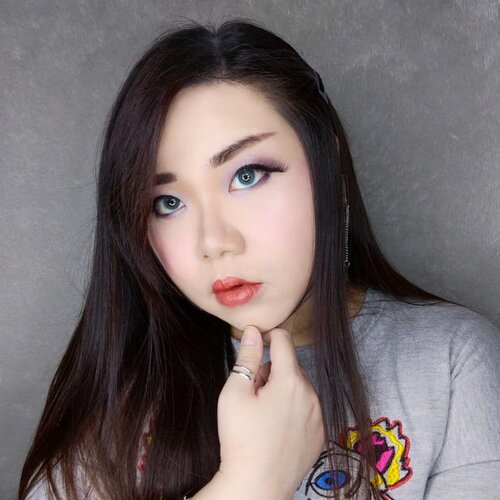 + View more details

loading ...
Back To Top