loading...
Search
167 RESULTS FOR STRETCHING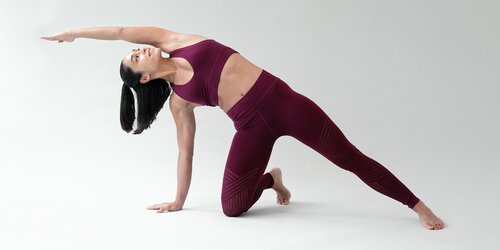 10 straight hours of The Crown is a sport, K?...
Simak juga artikel menarik lainnya di Article Section pada Clozette App.
+ View more details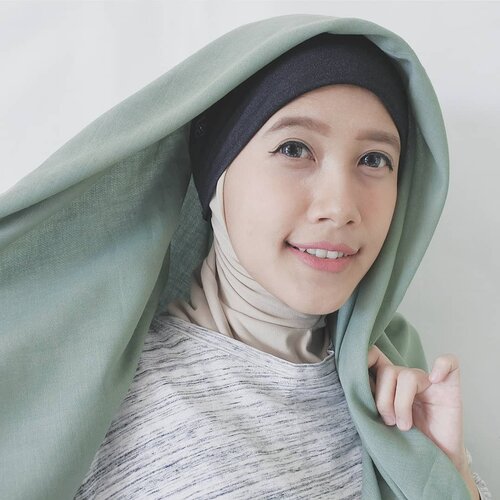 Jarang banget aku nemu ciput yang nyaman kayak ciput bandana dari @zayanaorganic ini.
---
Bahannya Cotton Yuki dari Jepang yang adem dan bisa menyerap keringat dengan lebih cepat dibandingkan bahan katun biasa. Ciput ini juga super stretch jadi nggak bikin pusing karena terlalu ketat, dan pastinya nyaman dipakai.
---
So, buat kamu yang punya segudang aktifitas dan butuh ciput yang nyaman dipakai seharian,
#CiputPalingLembut
dari Zayana Organic ini cocok banget buat kamu ❤
@bloggervloggeryeppo
#BVYxZayanaOrganic
#vsco
#clozetteid
#hijab
#hijabblogger
#lifestyleblogger

+ View more details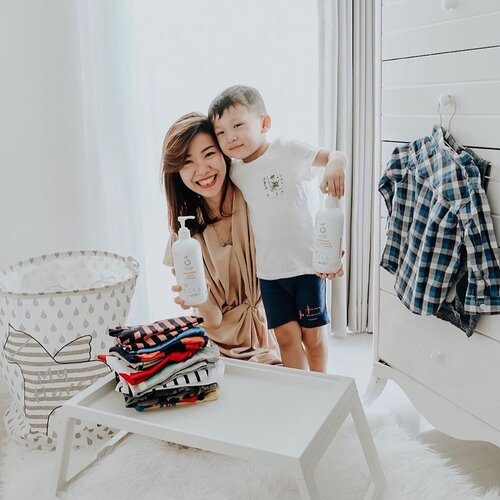 (Baca Sampai Habis Yaa..) - Kalau buat si kecil kita pasti all out dan mau yang terbaik yah untuk semua aspek. Aku percayakan sabun cuci baju dan botol Darren pada @ougibabyindonesia .Kenapa @ougibabyindonesia ?1. Terbuat dari US Plant Based jadi aman untuk si kecil2. balanced pH73. HALAL4. Dengan teknologi Clever Clean jadi bukan hanya membersihkan tapi juga merawat.5. Aromanya segar banget-Aku bahas dengan detail kegunaan tiap produk. You can go to my "highlight - Baby Review".-Suka banget karena Laundry Detergentnya no shrinking, no fading, no stretching juga jadi baju ngga rusak.Bisa untuk cuci baju manual maupun mesin.-Kalau bottle nipple and utensils cleansernya baunya juga seger dan bener2 cepet bersih nya. Jadi produk @ougibabyindonesia ini boleh banget kalian cobain juga....
#projectcollabswithangelias
#sharingmommydarren
#ougibabyindonesia
#ougibabydetergent
#ougibottlecleanser
#OUGImoment
#clozetteid
#mommyblogger

+ View more details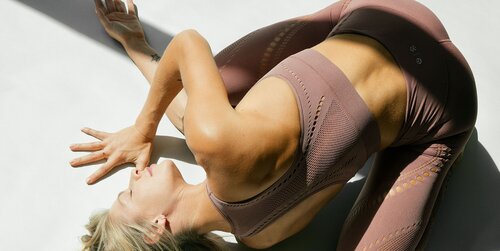 Why can't we be friends?...
Simak juga artikel menarik lainnya di Article Section pada Clozette App.
+ View more details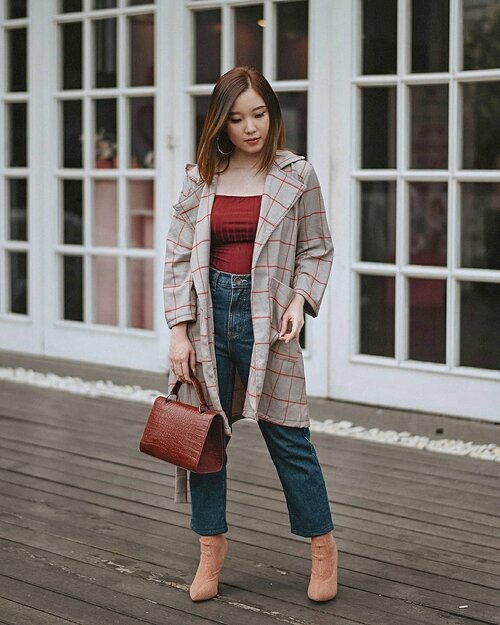 Today's outfit from @yunaandco | 📸 @samseite
Kalian sering terinspirasi stylenya Fashion Blogger? Sekarang beli 1 set outfit yang OOTD-able ga perlu ribet kelilingan 1 mall cuma buat padu padanin 1 gaya. Percaya nggak, cuma IDR 599k aku dapet 1 set outfit yang isinya Baju, Celana, Outer, dan Sepatu, ditambah ga perlu repot pusing mikirin mix n matchnya gimana, karena ada personal stylist yg akan brainstorming dan langsung kasih 1 set outfit ready buat dikirim ke rumah. Aduh senenggg. Aku hemat IDR 500k lebih loh buat 1 set outfit ini. Bayangin kalau kita belanja sendirian. IDR 599k paling cuma dapet satu/dua item. Dan lagi harus pusing mikirin "ini cocoknya sama apa", "itu bagus ga ya di mix sama ini". Here's the deets ⤵
.
@boohoo Petite Ribbed Tie Back Bodysuit
@mkyclothingsg Plain Boyfriens Jeans in Navy
@berrybenka Tindy Checkered Outer Brown
@publicdesire Maxi Sock Fit Stretch Ankle Boots
.
Last but not least, aku mau kasih kode promo *YANITA* untuk dapetin diskon 20% untuk seluruh pembelian
#YunaMatchBox
.
#ClozetteID
#OOTD
#OutfitOfTheDay
#Fashion
#FashionBlogger
#OOTDIndo
+ View more details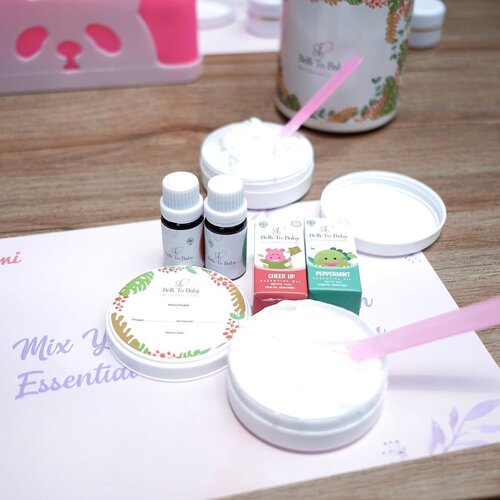 Attending @orami.circle x @bellitobabyid Workshop - Mix Your Body Cream with Essential Oil Belli to Baby ✨————What i make today? Twincess Body Cream yg terbuat dari Cheer Up & Peppermint Oil~ Buat apa? Biar twins kayak princess yg always cheer up & happy terus hahaha ini nama nya mikir mendadak jadinya gini deh 😆———What is Belli to Baby? A therapeutic grade essential oil yg dibuat dari bahan alami organik pilihan, tanpa bahan kimia, ramah lingkungan dan sudah terdaftar BPOM 👌🏻———Menurut ibu Lim Fifi Anggreani selaku owner dari Belli to Baby bahwa Belli to Baby itu sendiri nama yg di ambil dari sebuah plesetan "Belly" atau perut yg berarti essential oil ini aman di gunakan sehari-hari oleh ibu hamil, bayi, anak anak hingga lansia ❤️✨———Selain essential oils, Belli to Baby juga mempunyai Rosehip Oil yg berguna untuk mencegah Stretch Marks pada ibu hamil atau bantu memudarkan Stretch Mark yg sudah ada. Manfaat nya ini sudah dibuktikan sendiri oleh @verlitaevelyn selalu Brand Ambassador loh~
#BetterLiving
#OramiXBellitoBaby
————
#clozetteid
#momblogger
#mamablogger
#essentialoils
#twinmama
+ View more details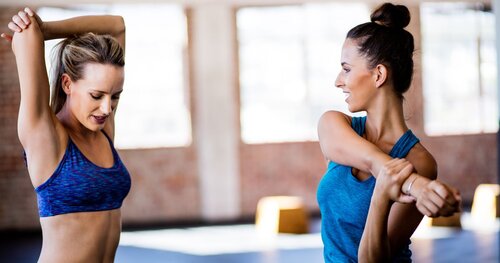 My husband and I just celebrated our 11-year anniversary (love you, babes!), and although I appreciated the bouquet of gorgeous Gerber daisies and the kid-free...
Simak juga artikel menarik lainnya di Article Section pada Clozette App.

+ View more details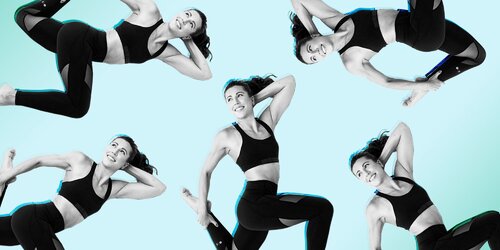 Girl, why you so uptight?...
Simak juga artikel menarik lainnya di Article Section pada Clozette App.
+ View more details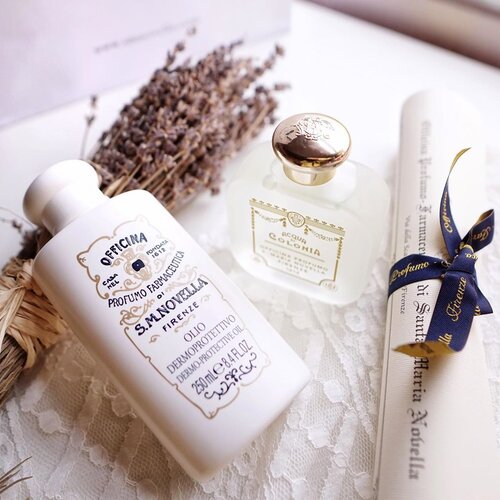 Paid a visit to @santamarianovellajakarta and was totally taken back to their long history of perfumery ❤️ here are the two products I tried:.-Dermoprotective Oil is one of the product I fell in love with the moment I tried it. Contains sweet almond oil that helps to nourish, moisturize and makes the skin look more supple. This oil is also great to help with stretch marks❤️ I'm personally a huge fan of dry oil since I felt it really helps to deeply moisturize my extra sensitive and dry skin. Love to use it after every shower since the scent is so aromatherapeutic , if you know me I'm not a fan of strong scents as they tend to make me feel nauseous but this one is so calming and soothing for both my skin and mind. It's also formulated to be paraben free ! ..Cinquanta is a perfume created to celebrate the resemblance of the two cities Florence and Kyoto on their 50th anniversary as the twin city. This scent is specially made to celebrate this occasion 🎉A unique scent I've never experienced before! It's so interesting to smell something like this and I can't hardly explain how interesting it is. You'll need to smell it yourself. This perfume contains floral scent with top note of gardenia, orange blossom and tiare flowers mixed with soft wood and green tea scent. ..-WHERE TO FIND THEM: you can visit their boutique store at the @thegunawarman or their counters at @seibu_ind @grandindo or @lafayettejkt @pacificplacemall ❤️❤️❤️..
#santamarianovella1612
#santamarianovellajakarta
#style
#collabwithstevie
#whatiwore
#steviewears
#clozetteid
#beauty
#exploretocreate
#flatlay
#shotbystevie

+ View more details

loading ...
Back To Top