loading...
Search
910 RESULTS FOR STRONG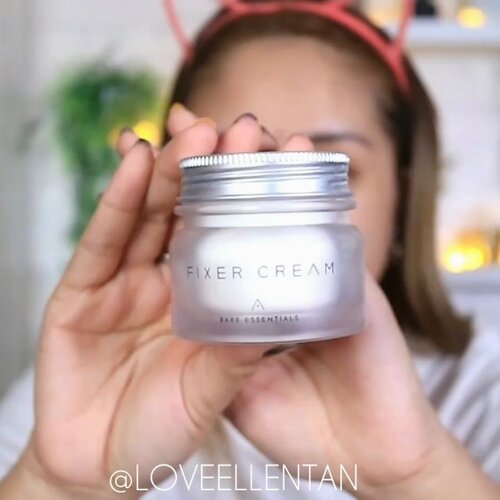 + View more details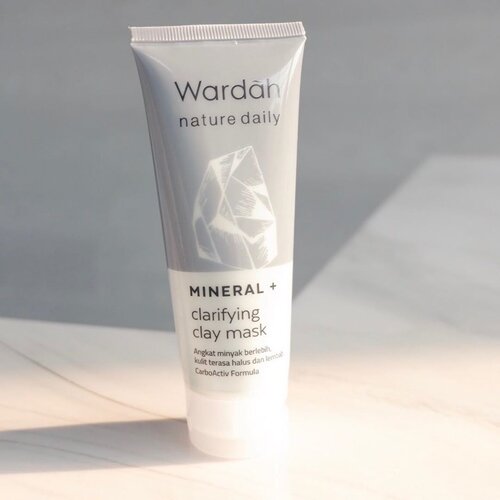 ✨Mini Review
#WardahMineral
Clarifying Clay Mask
Brand sejuta umat lha ya ini mah. Walaupun aku punya kulit kering, tp belakangan ini suka banget beli clay mask karena ngebersihin kotorannya tuh bener2 ke dalem. Toh sesekali pakai clay mask engga akan bikin kulit aku makin kering kok, asal diimbangi dgn hydrating toner dan masker yg hydrating. ⠀⠀
Masker ini mirah harganya di bawah 20k tapi bisa dipake berkali-kali. Berikut review singkat dari aku mengenai masker dari @wardahbeauty
⠀⠀
Love:
- teskturnya creamy, halus mudah dibaur
- pas proses mengering engga bikin wajah ketarik👌
- gampang banget dibersihkan
- bikin wajah halus😭 ga ngerti lagi, halusnya tuh enak bukan yang narik gitu
- harganya super terjangkau
- untuk kulit berminyak ini good deal bgt aih soalnya dia narik minyak berlebih tp ga bikin ketarik nyiksa🤩
⠀⠀
Tapi, tentunya ada minusnya dr produk ini:
- engga ada seal apapun di lubang produknya, jadi engga tau itu kapan pertama kali dibuka:")
- wangi alkoholnya strong sekali
- alkoholnya nusuk mata jd aku nangis(?) kalau make masker terlalu deket
⠀⠀
Kesimpulan:
Menurutku, produk ini cukup dan patut dicoba khusunya kamu yang kulitnya berminyak. Soalnya bener bener ngebersihin wajah dan jadi sehalus itu, kalau kalian timpa sheet mask setelahnya lebih enak. Tapi, kalau wajah kalian sensitif khusunya sama alkohol, mending mundur teratur hehe
⠀⠀
Harga: 16-19.000
⠀⠀
Rate: ⭐️⭐️ (2,5/5)
Untuk lebih lengkapnya kalian bisa lihat blog aku ya🌸
⠀⠀
#ClozetteID
#beauty
#skincare
#makeup
#beautybloggerindonesia
#indobeautysquad
#beautybloggerceriaid
#beautiesquad
#indobeautygram
#beautyblogger
#wardah
#wardahbeauty
#maskerwardah
#wardahmineralclarifyingclaymask
#wardahclaymask
#ipreview
via @preview.app
+ View more details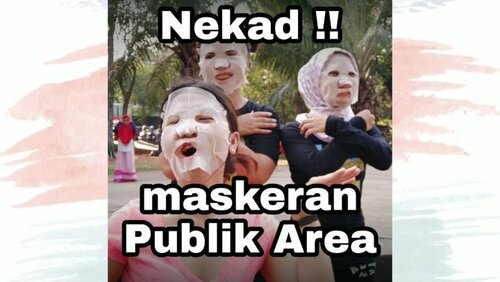 + View more details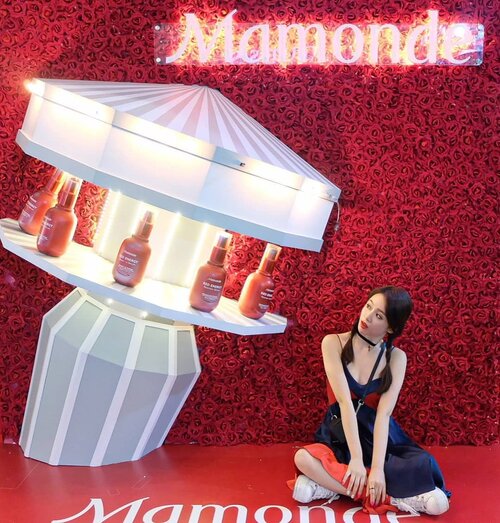 + View more details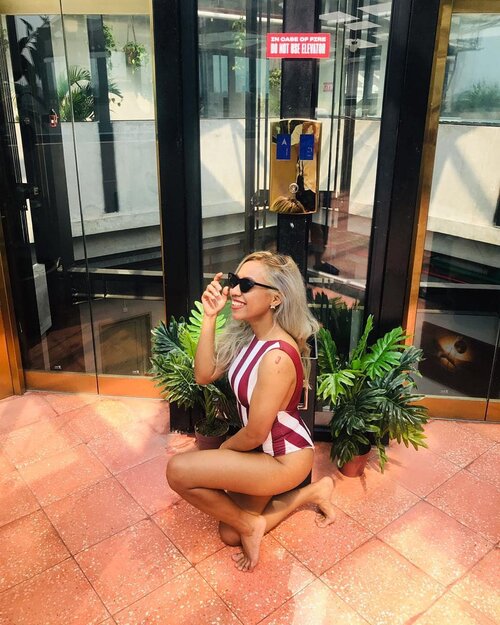 We get so worried about being "pretty". Let's be pretty kind, pretty funny, pretty smart, pretty strong

+ View more details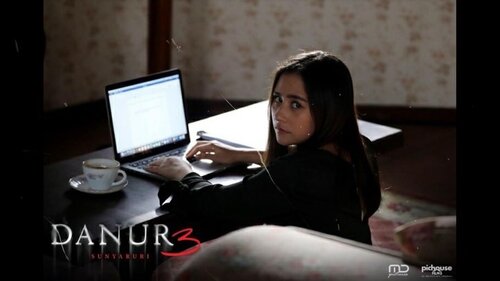 PRESS ▶️
#KicasxMovieSalah
satu film horror yang Kicas tunggu banget. Well, i admit, DANUR Universe tuh bikin
[email protected]
DANUR 3 : Sunyaruri kali ini ngasih liat sisi lain hidupnya Teteh @risa_saraswati yang sempet capek karna temenan sama Peter CS. I love the story, VERY MUCH. Muncul juga cerita soal Suaminya Teh Risa dan Riri udah mulai bisa terima keadaan Teh Risa yang punya "gerbang dialog".-But, for me, DANUR 2 is (still) the winner. DANUR 2 : MADDAH itu lebih lebih nendang menurut Kicas. Dari segi cerita dan visualisasi "makhluk"-nya.-But DANUR 3 is a great movie @awisuryadi 👏🏻 Terus baru di DANUR 3, Kicas liat ada beberapa scene @prillylatuconsina96 mirip BANGET sama Teteh Risa. Jadi berasa real 😭-Pesan moral terselubung dari film ini :1. Harus bersyukur sama apa yg kita punya.2. Gak boleh sirik sama orang, apalagi sampe kita ilang akal sehat 😭Thanks for the strong messages 🙌🏻🙏🏻-
#ClozetteID
#DANUR
#DANURmovie
#DanurUniverse
#DANUR3
#Sunyaruri
#PicHouseFilms
#MDPictures
#Horror
#HorrorMovies
#HalloweenMovie
#HalloweenMovies

+ View more details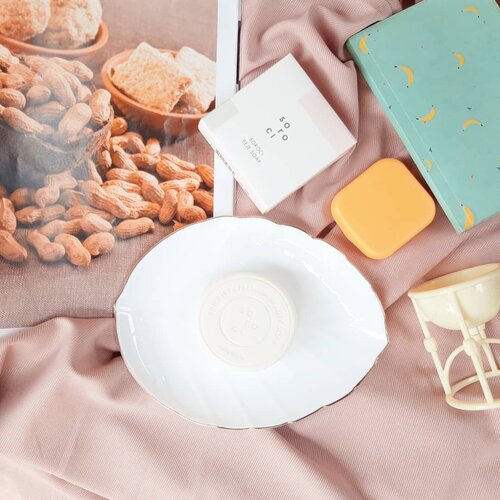 Happy Texture Tuesday ☀️💕
Good Skin
Good Mood
Good Day
~~
I have posted a review about Soroci Calming Essence, and now its time for Eeje Soap review.
I honestly never use beauty bar or soap before. So this is my first time. Im so excited to try this as a cleanser 💕
~~
Soroci's Eeje soap contains selected pure herbs to help maintain healthy and bright skin. Eeje soap foams into creamy light bubbles naturally from the premium coconut oil within the soap. It removes dirt, dead skin, and sebum for clearer skin. It leaves softness for skin. It comes in round shape of soap and printed letters on the surface.
~~
Ingredients
Cocos Nucifera (Coconut) Oil, Glycerin, Citrus Paradisi (Grapefruit) Fruit Extract, Algae Extract, Glycyrrhiza Glabra (Licorice) Root Extract, Sophora Flavescens Root Extract, Ulmus Davidiana Root Extract, Paeonia Lactiflora Extract, Castanea Crenata (Chestnut) Shell Extract, Prunus Armeniaca (Apricot) Kernel Extract, Tocopherol
(Love its ngredients!)
~~
This soap works well to clean the dirt on my face. The scent is a lil bit strong, but the fragrance comes from natural ingredients, so no need to worry. It smells like flowers. The foam that is produced from this soap is also quite a lot and after being rinsed I don't feel my face dry or tight feel like that. My face feels clean and soft. As a second cleanser, this soap is also good. Overall, I like this soap because it doesn't make my face dry or feeling tight. Good for cleaning up dirt on my face ☀️💕
.
.
#clozetteid
#beauty
#soconetwork
+ View more details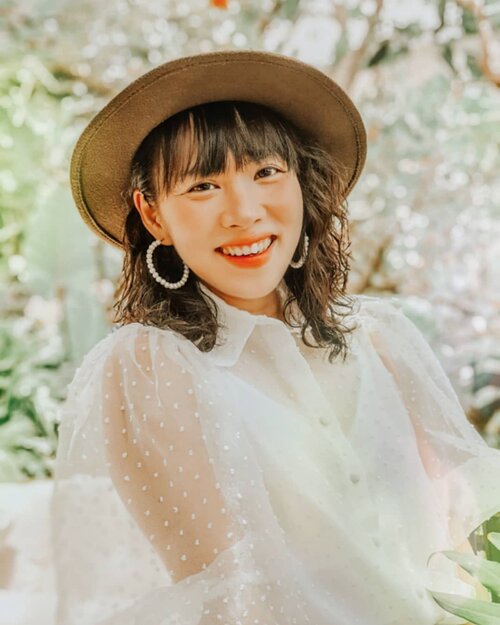 + View more details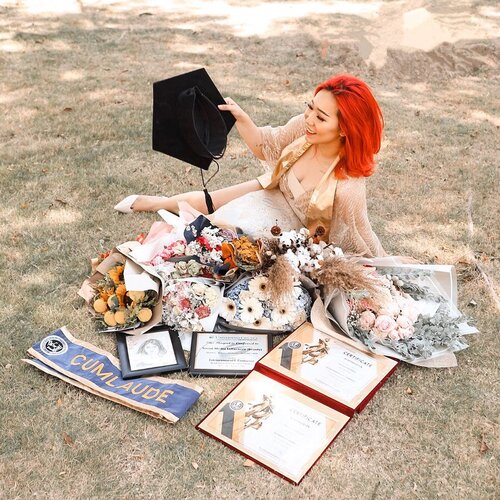 blessed beyond measure🌻❤️-finally finished this 4 years of "bangun pagi demi kelas 10 menit". i really didn't expect my friends to come (since my uni is in "ujung dunia"), didn't expect anyone to give flowers (even my own besties said they won't bring me anything), and especially didn't expect to be one of the best graduated student (i'm honored to wear the gold slayer for the symbol), thankyou all for coming and celebrate my next step to the real world❤️...i would like to thank God for everything, to my family who supports me, and to my besties (my ride or die). my circle may be small but i know it's strong, i laf u guys❤️✨(-) yg ga cukup ke tag: @oliviayangga @clrthomas @kevinwangsa @abelhajadi @samanthajudhianto @parisfloristsby @sentirefalloir @lesfleursby @aeartworkid @swieflorist @reginapatrice @winda012 @nanditohackim @kaayomws @kristantoevan @dttjandra @albesagita @briandyputra @geraldoricky ...............
#graduated
#graduation
#ucpeople
#surabaya
#ootd
#outfitoftheday
#clozetteid

+ View more details

loading ...
Back To Top