loading...
Search
1,924 RESULTS FOR STYLISH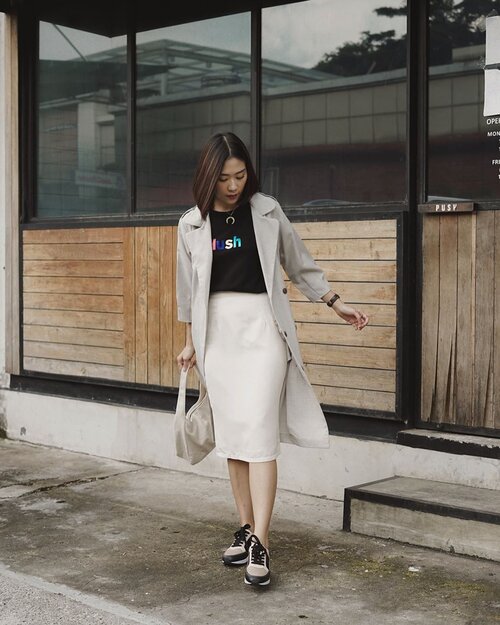 nyaman itu sih prioritas, nah kalo nyaman dan stylish kenapa in one package, why not ?
yes aku sekarang emang lumayan suka pake sneakers dan kebetulan nemu yang lagi happening gini di @obermainid , coba liat next slide deh detailnya juarak, warna juga easy to combine dengan outfit apa aja ✨ ————
shoes by. @obermainid
#Obermain
|
#OBPeople
|
#ObermainUXUsaflex

+ View more details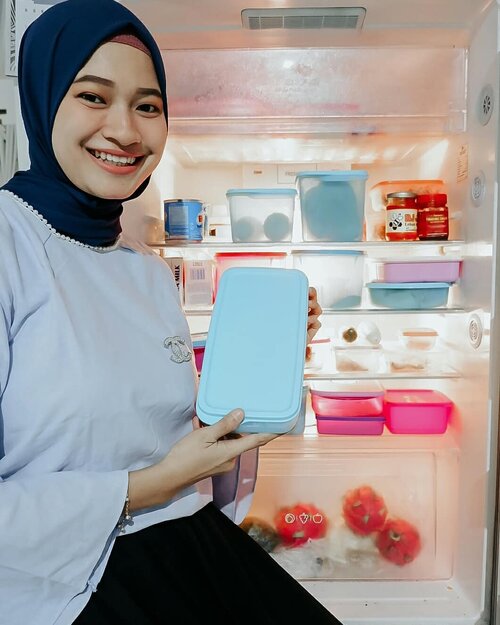 Hai moms, udah minggu ke-2 nih kita self quarantine. Gimana dengan stok makanan di kulkas? Masih aman? Agak mengkhawatirkan ya, karena banyak toko dan pasar yang udah tutup. Untungnya udah stok sayuran dan lauk di kulkas. Emang tahan lama? Tahan dong, soalnya aku pakai wadah penyimpanan Freshia Collection dari @tupperwareid. Gak perlu diragukan lagi soal kualitasnya ya, karena sudah 100% Food Grade juga menjaga nutrisi pada makanan tetap aman. Aku yakin pasti di rumah semuanya punya Tupperware kan? Rasanya khilaf ya kalau udah beli, maunya beli semua serinya 😂 Berkat tupperware, food preparationku jadi simpel dan gak ribet tentunya. Semua dimasukkan sesuai jenisnya. Gak campur-campur kayak sebelumnya, yang akhirnya malah busuk dan kebuang deh. Nah aku mau kasih tips untuk food preparation di rumah moms.Pertama, Siapkan RENCANA MENU SEHAT 1 MINGGU. Kedua,BELANJA SESUAI KEBUTUHAN. Ketiga, OLAH & SIMPAN PAKAI FRESHIA..Freshia Collection mempunyai beragam fitur yang dirancang khusus untuk kemudahan dan kenyamanan penyimpanan di dalamkulkas. Dengan food preparation rencana belanja lebih akurat, lebih hemat, persiapanmasak lebih cepat dan Kualitas bahan terjamin lebih segar. Dan dilengkapi oleh tas yang stylish, elegan, dan reusable lho mom..Kenapa harus Freshia?❤ Tab asimetris pada seal dan base mempermudah buka tutup. Tarikan pada tab basemenambah kenyamanan saat mengeluarkan produk dari kulkas.❤ Lekuk di area atas seal menjaga kestabilan posisi saat ditumpuk.❤ Tekstur permukaan wadah meminimalkan goresan dan memberi tampilan premium.Jendela depan transparan mempermudah melihat isi makanan dalam wadah.❤ Ujung melengkung mempermudah sirkulasi udara dingin.Ayo moms
#paketupperware
Freshia. Pokoknya seru banget food preparation pakefreshia.Yang penasaran bisa langsung cek di
www.Tupperware.co.id
atau beli langsung di Sales Forceresmi. Oya, jangan lupa mampir blogku buat liat review detailnya ya mom..
#freshiacollection
#befreshbehealthy
#Clozetteid
#TupperwareXClozetteIdReview
+ View more details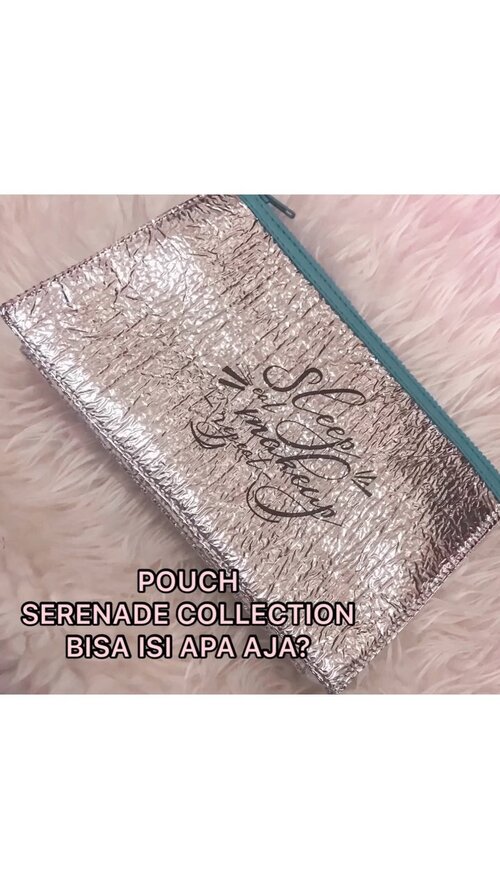 + View more details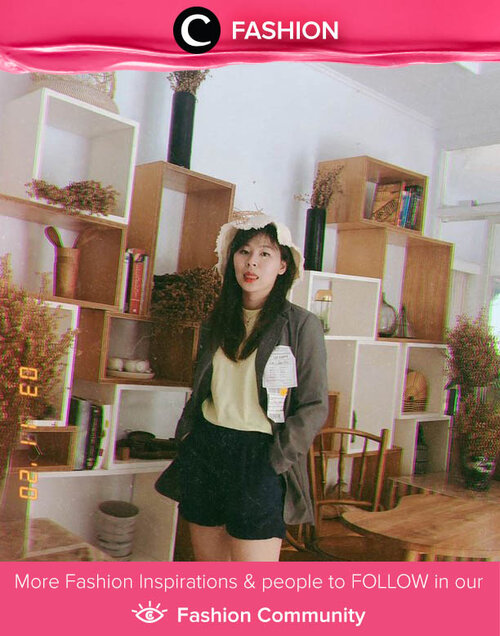 We love how Clozette Ambassador @japobs taking her casual style into another level: the uber stylish casual. Simak Fashion Update ala clozetters lainnya hari ini di Fashion Community. Yuk, share outfit favorit kamu bersama Clozette.

+ View more details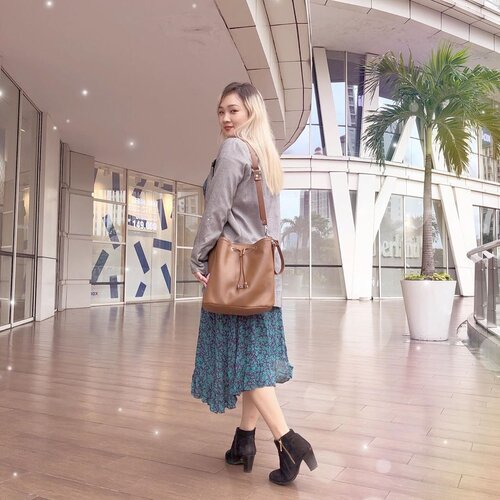 It's an "add to cart" kinda day!
Hello everyone 👋🏼
How is your day at home?
#dirumahaja
Today let me share a short review of the bag from @cholevinn
For a month, i was looking for a bag for working that not too formal but stylish 😎
And i knew this brand and i choose the bag named "yun" (walnut color).
Before I got it, my first concern was it has to match with any style and secondly size is flexibly changed. Sometimes I can make it sufficient size keeping my ipad pro 12.5 inch! Well it's successfully throw up away my concerns!! It means i am satisfying using this bag every working days! 😎
Let's know about the brand @cholevinn "Established in 2018. Locally hand-made by Yogyakarta's leather artist with sleek and modern design. Inspired by the beauty of Indonesian heritage and creations, combining high-quality Italian leather products with high-quality." Conclusion! I am satisfied with this bag! I want to recommend my friends who are looking for leather bag 💼 It's pricey but affordable items.💜
-
#iamCholevinn
,
#cholevinnfriends
+ View more details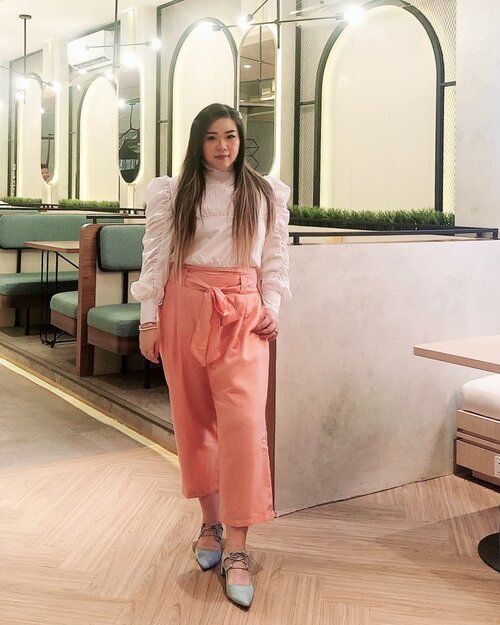 + View more details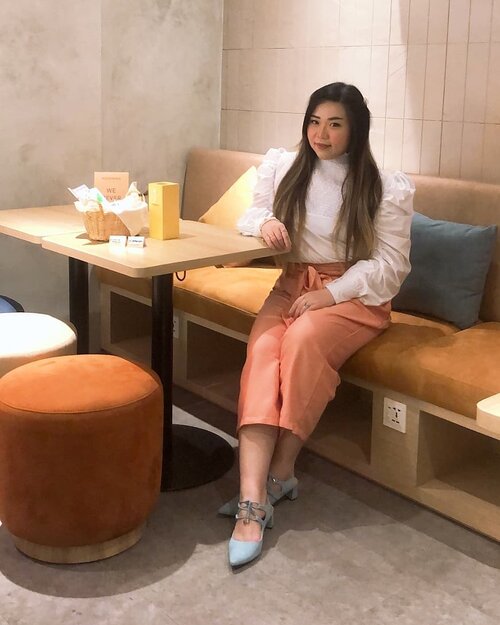 + View more details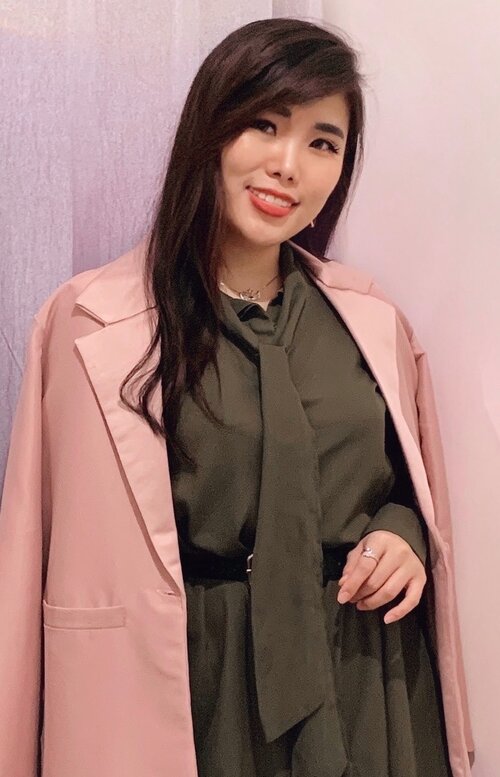 Feeling fat (or bloated) because staying at home too long munching non stop? Here are some style ideas that you can find in your wardrobe and copy it immediately 😄.
.
✨STYLE 1 : Overlap Dress.
To enhance waist line and create slimmer silhouette.
.
✨STYLE 2 : Oversized T-shirt.
Opt for 1 or 2 size bigger than your actual size so you can wear the T-shirt as dress!
T-shirt : @dinamikaprinting x @selflovepr_id .
.
✨STYLE 3 : Oversized Blazer.
Blazer is the easiest, fancy outfit everyone can try to look stylish instantly. Choose the colorful one.
Double lapel blazer : @pmothelabel .
.
✨STYLE 4 : Drapery Top.
To create feminine silhouette to your body, you can pair it easily either with pants or shorts!
Top : @esteem_co .
.
✨STYLE 5 : Shift Dress.
Waist line can be stressing when we feel bloated, shift dress is the true helper. Choose one with light fabric material.
Dress : @pmothelabel .
✨STYLE 5 : Shirt Dress.
Shirt dress is one of the most timeless style and all body types can embrace it well. If you want to look stylish, play with print and colors 😄. Shirt dress : @banggood.fashion .
Blazer : @pmothelabel .
.
.
Which one is your favorite ? 1-6 ?
.
.
#stylingideas
#styleinspo
#fashion
#ClozetteID

+ View more details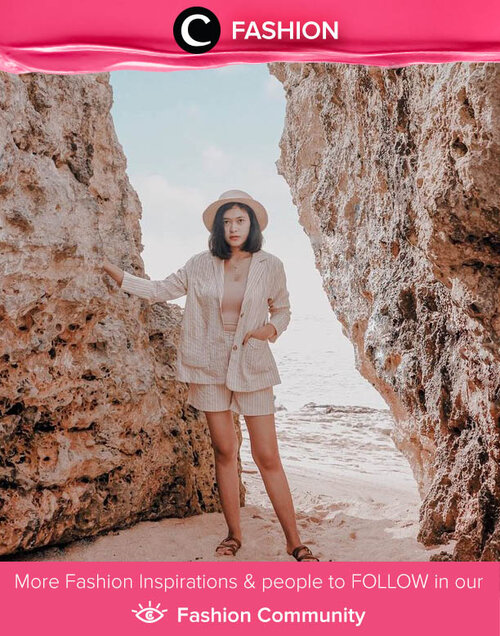 Tetap stylish dengan blazer set di pantai? Well, why not? Image shared by Clozetter @deniathly. Simak Fashion Update ala clozetters lainnya hari ini di Fashion Community. Yuk, share outfit favorit kamu bersama Clozette.

+ View more details

loading ...
Back To Top