loading...
Search
1,902 RESULTS FOR STYLISH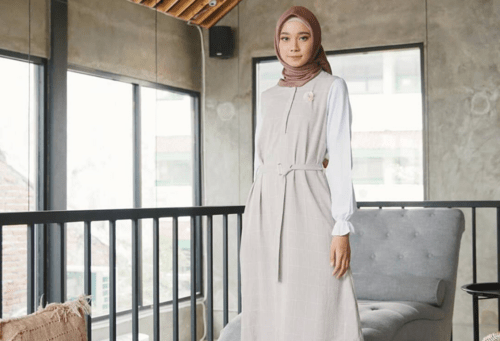 Aktivitas menyusui tentunya merupakan kegiatan yang menyenangkan karena mampu meningkatkan kedekatan ibu dengan bayi. Kebutuhan untuk menyusui yang tak kenal tempat dan waktu membuat ibu harus sigap bila sang bayi haus.
Pemilihan model baju juga perlu dipehatikan terutama bila sedang di luar rumah. Jangan sampai busana yang dipakai ibu mengganggu keleluasaan untuk memberikan ASI.
Namun jangan khawatir tidak dapat tampil stylish selama menyusui, karena kali ini HIJUP Magazine akan mengulas model dress yang stylish untuk ibu menyusui. Let's check this out!
1. Gamis Ruffle.

ESWE - Zhafirah Dress

Gamis dengan aksen ruffle di bagian bawah ini cocok dan nyaman untuk ibu menyusui. Aksen ruffle di vagian bawah ini bisa memasukan kesan manis, siluetnya yang lurus mampu membuat tubuh lebih proporsional. Gamis ruffle ini juga dilengkapi detail kancing depan yang busui-friendly. Pilihlah bahan yang ringan dan padukan dengan hijab berwarna senada.
2. Gamis motif garis.

Evolet - Dahlia Dress

Gam...
Simak juga artikel menarik lainnya di Article Section pada Clozette App.
+ View more details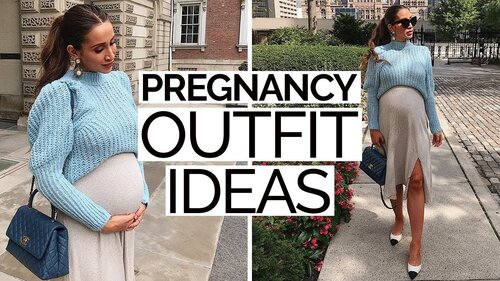 How to Dress Cute & Stylish While Pregnant | Pregnancy Outfit Ideas - YouTube

+ View more details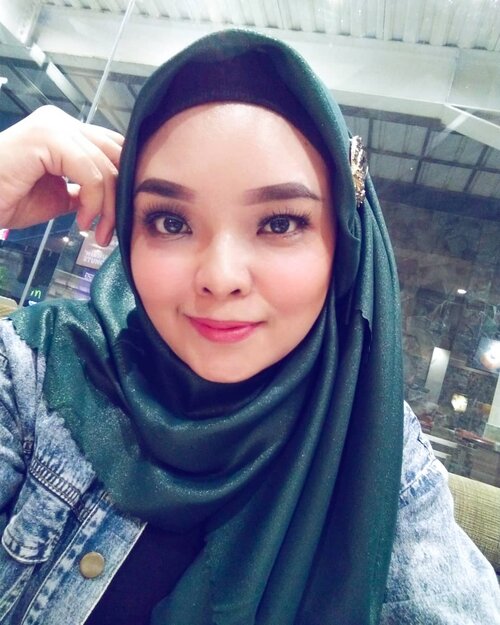 MAKE UP LOOK 1,5JUTA NIH 🤭Eh..becanda dink. Ini mah make up sendiri 😅Ini My Make Up Look semalam buat kondangan saudara harus diabadikan sebelum tak hapus blass 🤭Jadi juga make up sejam lebih sambil nemenin bayik gak bisa diem di rumah, kek kapal pecah. Sebentar2 ngalis, mindahin Rissa dulu. Baking sebentar, lihat Rissa megang kabel and merambat2 ke kulkas, pindahin Rissa lagi. Ganti2an sama suami sambil dia siap2 juga. Gitu terus sampai make upnya selesai 😁 harusnya selesai 40 menit, tapi karena sambil jagain jadi sejam lebih. Capek banget sumpah. Sempet hampir pingsan stylish hijab sendiri gara2 kelamaan. Pusing banget. Mana alis kagak singkron pulak kiri sama kanan. Bodo amatan dah ah. Ya karena bukan sodara kembar juga sik 🤭Ya gapapa, namanya juga resiko gak ada yg jagain.Bisa minta di make up in sih, tapi kayaknya gak bisa kalau ada bayik gini datang early ke gedung, ada aja persiapannya. Inilah, itulah. Untungnya bisa make up sendiri, punya tools lengkap, jadi gak usah di make up-in. Enaknya sih gitu ya. Dan juga lebih puas aja sih, bisa tau kurang2nya dimana anglenya.Sampai rumah jam 11 malem capeknya udah kayak kerja rodi 😅 anak2 tepar. Jam segini belum bangun, kasian.So hari ini aku off dulu deh kerjaan, mau reflexy and ngajak anak jalan2 dulu. Nikmatin hidup. Biar balance, biar happy, gak stres2 amat 🤭Hei kamu, selamat pagiy!Jangan lupa sarapan ya.
#ClozetteID
#motd
#hijabstyle
#makeuplook
#beauty
#skincarebasics
#skincareroutine
#skincareaddict
#photooftheday
#iloveskincare
#selfcare
#skincareobsessed
#hijabstyle
#beautyproducts
#dewyskin
#makeupjunkie
#instabeauty
#healthyskin
#wakeupandmakeup
#beautystuff
#glow
#beautytips
#beauty
+ View more details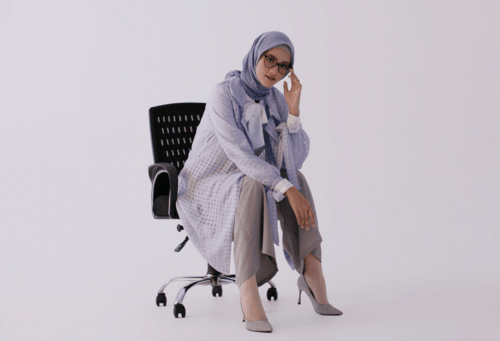 Liburan awal tahun telah usai, saatnya kamu kembali ke kantor, Dear! Memulai hari di kantor, tentu kamu bukan hanya menyiapkan pikiran yang lebih segar, namun penampilan yang lebih stylish untuk menciptakan semangat baru.
Selain memilih pakaian yang gaya, padanan gaya yang kamu pilih juga harus mengutamakan kesan ringan agar nyaman dikenakan sepanjang hari. Butuh ide mix and match yang tepat untuk pergi ke kantor? Lihat kombinasi gayanya di bawah ini!
1. Tampil feminin dengan rok panjang dan tunik plisket.


Suka dengan padanan gaya cantik? Pilihlah padanan gaya yang yang simpel namun manis seperti ini. Pasangkan rok panjang lipit dengan tunik plisket berwarna pastel. Agar penampilan kian menawan, sempurnakan dengan sepasang high heels.
2. Percayakan pada gaya layering yang ringan untuk elevasi gaya.


Ingin meningkatkan office look yang standout? Cukup andalkan padu-padan gaya tumpuk atau layering. Pilih outerwear dengan desain unik dan material ringan yang dipadukan dengan basic top...
Simak juga artikel menarik lainnya di Article Section pada Clozette App.
+ View more details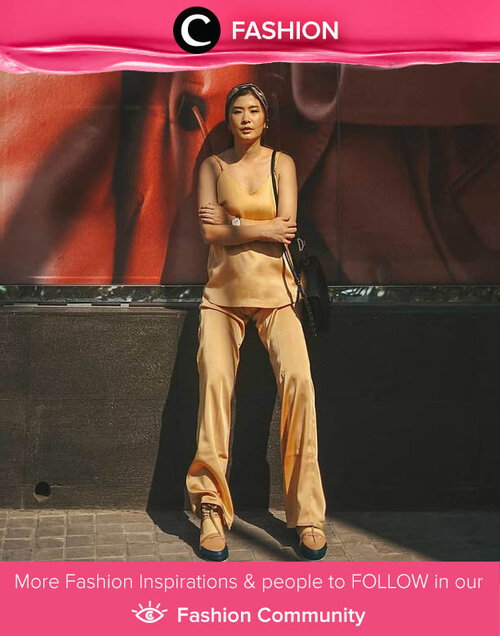 Mono-tone outfit, shared by the always-stylish Clozette Ambassador @wulanwu! Simak Fashion Update ala clozetters lainnya hari ini di Fashion Community. Yuk, share outfit favorit kamu bersama Clozette.

+ View more details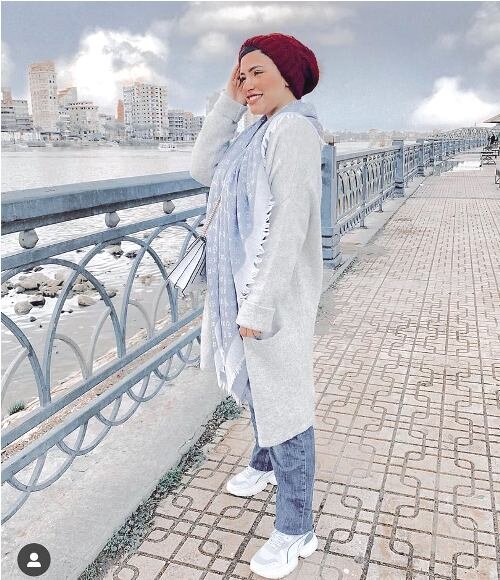 Because of its fashionably style and good material, they are sold with high prices. Of course, they deserve the price. Good down jackets value their prices. These are worn often times as a part of any outfit, or it can be used in matching with other types of clothing.
Simak juga artikel menarik lainnya di Article Section pada Clozette App.

+ View more details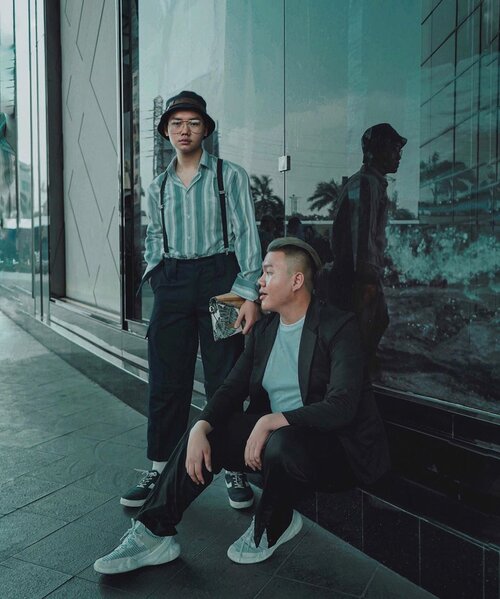 + View more details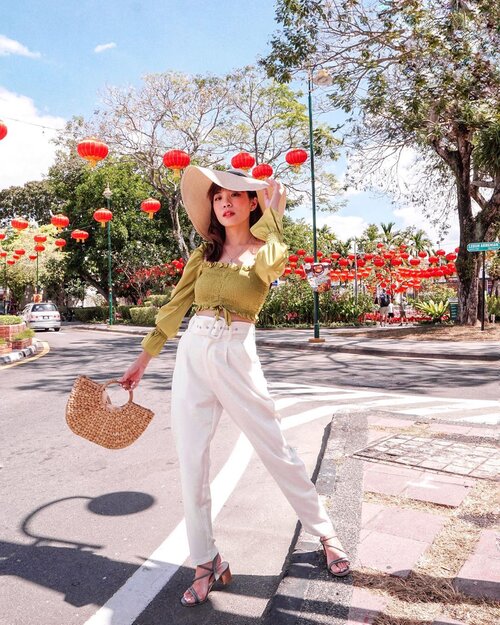 + View more details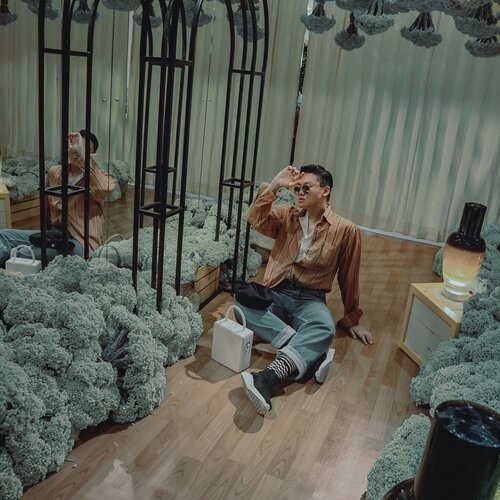 + View more details

loading ...
Back To Top