loading...
Search
18 RESULTS FOR SUITCASE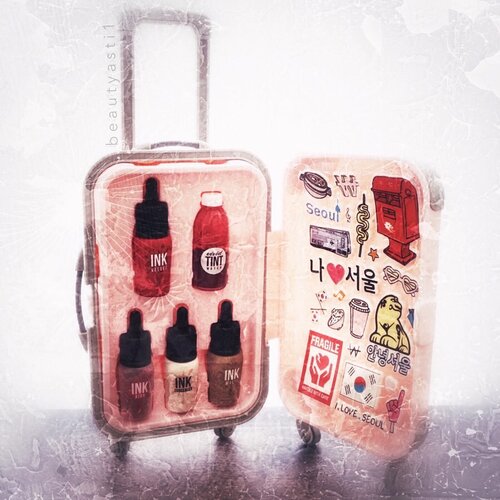 + View more details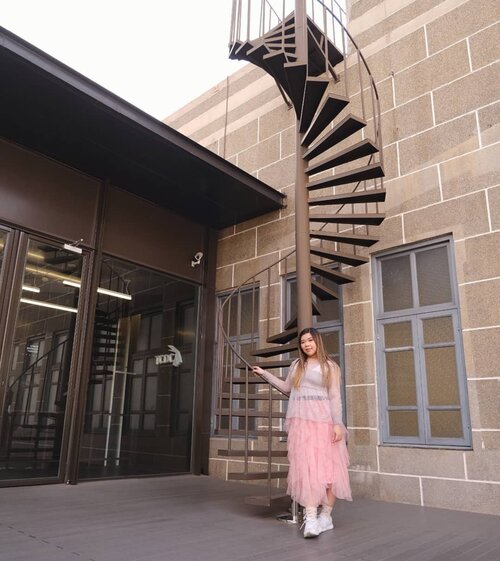 + View more details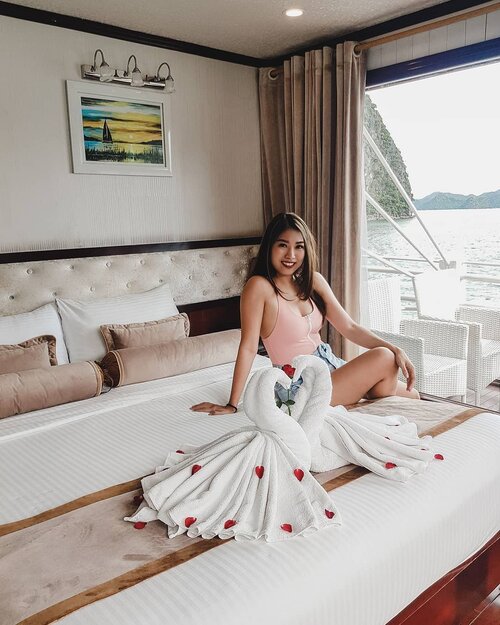 After comparing hundreds of Halong Bay cruise's itinerary, I finally decided to stay on Halong Silver Sea Cruise. Can say that this cruise's activity is suitable for an adventurer. We did kayaking at a pearl farm and climbed 400 narrow steps to the top of Titop Island (you can also choose to relax by the beach). And climbed another hundreds of steps to see Sung Sot Cave in the next early morning. Their food was amazingly presented, 4 course dining for lunch and dinner!

There are also other destination of cruise, to Lanha Bay and Baitu Long Bay which seems less packed with activities and more relaxing. Tips for the cruise, you need to bring only small gym bag and not big suitcase, and also bring big bottles of mineral water because drinks are excluded on board.

+ View more details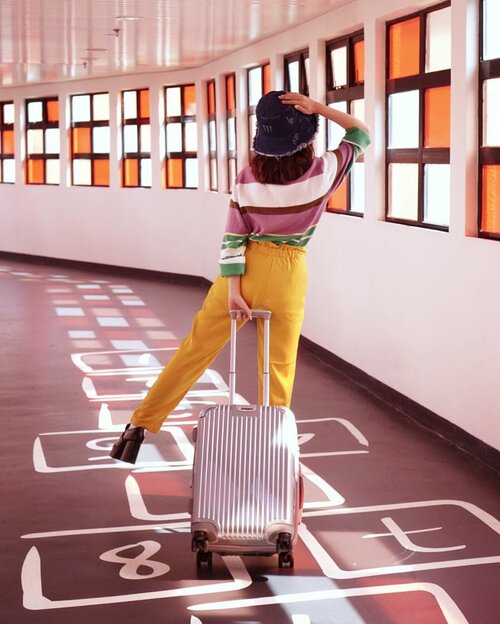 Spent last weekend at @resortsworldgenting accompanied by my silver 'Verona Suitcase' that fits in everything I needed during this trip, very much in love with the extra expandable zipper. Sleek exterior and sturdy body makes it a great travel company. Shop it through @salubritas.indonesia don't forget to use my code ID0108545 to get a special partner price. .
.
.
.
#exploretocreate
#clozetteid
#steviewears
#style
#whatiwore
#collabwithstevie

+ View more details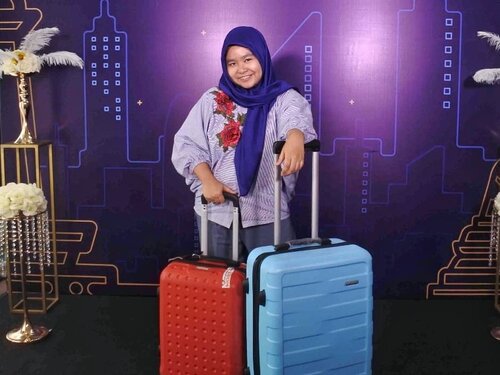 + View more details
Spend less time thinking about what to wear and more time vacationing.
Simak juga artikel menarik lainnya di Article Section pada Clozette App.
+ View more details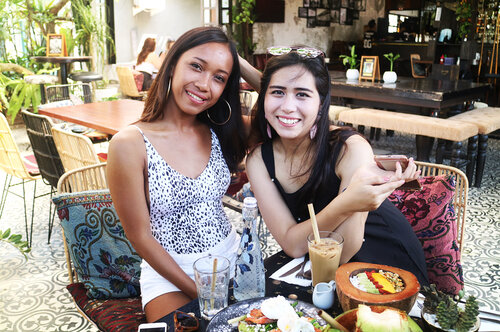 Let me share a lil story behind this lovely pictures. I was planning my trip to Bali few months ago. My plan was making this holiday before Midle of May. Actually almost giving up cause no friend want to go to Bali at this time. I can travel alone, but definitely with friend is more fun. And just in time when I wanted to give up, suddently this baby girl @olanisyamuti asked me whether I wanna go to Bali or no. So, I booked flight to Bali immediately at the moment. Was so happy finally found my partner trip. But, it was difficult to arrange the time during in Bali, due I have weekend only for this trip. So, I took flight at 4:30am on Saturday. Cause Friday I had to work and did lots of thing to do. I did not have time for sleep. After done with the deadline, I did pack my suitcase and finish around 2am, then booked a taxi to airport. I was so tired, but when arrived in Bali all that feeling gone. Tried to get some sleep but its too good to skip every moment in Bali. 🙈So, we visited 4 places in one day, that was quite tight. That was a drama on the first day that my friend left the mobile phone in the grab taxi. She was panic and not in the mood at all for holiday. We tried call the grab office to find the driver but they said they could not contact the driver, because the phone was not active. Lucky her after an hour the driver sent back the phone. Then the day just back to normal and we had so much fun. Second day visited 3 places n more relax, already tiring because we were too excited on the first day. 😂😂 And finally fly back to Jakarta on second day at mid night. Can not wait to our bed in Jakarta. 🤣🤣 But another problem coming that I booked the wrong date. I booked on 6th n it should be 7th. Trying to book again at that night but all airlines full booked. So I had no choice and had to stay one more night in Bali. 😔 I lose time, energy and money at the same time. 😅 What a day. Then this morning I opened IG n saw my partner trip story n guess ?? Her flight delayed and she just fly back to Jakarta this morning. 😥 She had to sleep in the airport. 🙈But I'm still happy cause this unforgotble moments happened with the best partner.

+ View more details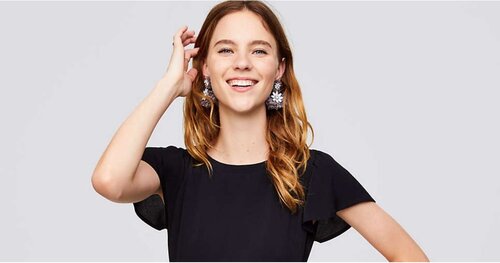 Whether you're headed on a big city adventure or relaxing beach vacation, packing light can often be difficult. There are a few items that are total must-haves...
Simak juga artikel menarik lainnya di Article Section pada Clozette App.
+ View more details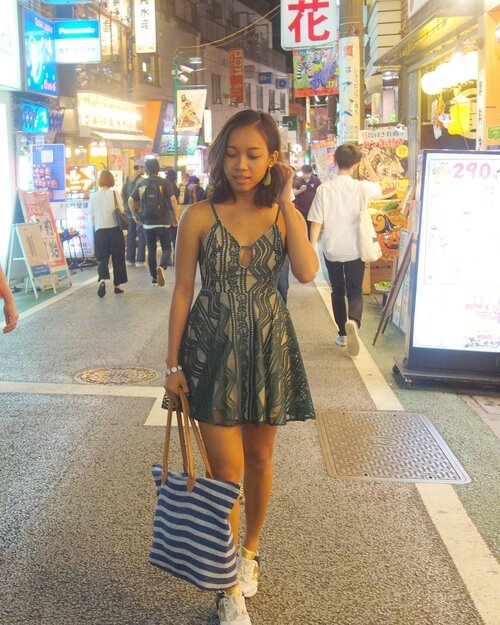 Landed di Jakarta. 💃💃 Satu minggu di Jepang bikin ku gendat. 😱😱 Semoga aja ini cuma anggelnya yang salah. 😂😂 Anyway, cerita singkat tentang liburan aku di Jepang was so great. Selama di Jepang aku stay di apartment temen. Kebetulan teman2 dari Indo sedang kerja di Tokyo. Dulu aku juga pernah tinggal di Jepang, jadi ku ada tmn2 dari jepang dan beberapa temen dari China yg tinggal di Tokyo saat ini. Walaupun solo trip, kalau temen2 lg ada waktu senggang, aku maen sama mereka. Dari lunch, dinner, shopping and etc. Hampir nggak pernah sendirian wktu trip di Jepang. 😁 Mostly aku ketemu sama org2 baik, sprti org jepang yg g aku kenal yg baik hati ngangkatin suitcase 20kg naik tangga. 🙈 Tapi sempet ketemu orang aneh juga waktu di Shibuya jalan2 sendiri siang2 tetiba ada anak muda jepang nyamperin gw terus flirting. Kuliner dari udon, ramen, sushi, takoyaki ampe sake udah. 😋😋 Sayang banget ku lagi period alias dapet waktu di Jepang, jadi g bisa pergi ke onsen. Mudah2an th depan bisa balik lagi buat pergi ke onsen. 😄 Seru banget lah pokoknya. See you again Japan. ❤ ....
#sakuralisha
#independentwoman
#indonesianbeautyblogger
#japan
#日本
#beautybloggers
#travellife
#travelblogger
#travel
#travelling
#followforfollow
#likeforlike
#followback
#followme
#follow4follow
#likeforfollow
#ootd
#fashion
#outfit
#fashions
#beautyblogger
#outfits
#dress
#travels
#shimokitazawa
#fashionoftheday
#outfitoftheday
#clozetteid

+ View more details

loading ...
Back To Top