loading...
Search
82 RESULTS FOR SUMMERMAKEUP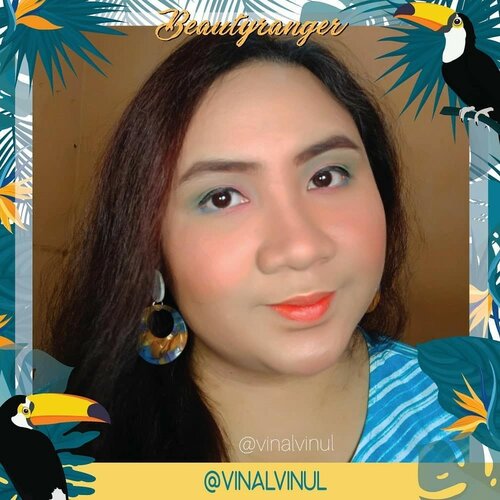 Ini adalah Makeup Collaboration aku dengan @beautyranger.id dengan Tema Summer Makeup.
Orange, Hijau, Biru adalah perpaduan yang menurut aku cucok untuk Summer 💛💚💙💘 Geser ya untuk lihat hasil makeup teman2ku yang lain.
1. @risdarhmlia
2. @tamioktari
3. @emput_puuuttt
4. @isnaini__choki
5. @kezzooo
6. @filiadev
7. @selvinakeiko
8. @sora_dee
9. @foxxez_
10. @anisadwinita
11. @nonamakeup1920
12. @anisyuniaakbar
13. @yindri661
14. @rzkthamel
15. @official_rakum
16. @seftinaq
17. @snhikmaway
18. @gitaindraswari
19. @vinalvinul
20. @nuraminust
21. @kamilah_hasna
22. @ikaka153
23. @a_mo_y
24. @alniepratiwii
25. @amaniyahumaida
26. @putritujuh
27. @picme07
28. @revanisabella
29. @ennyrhaeni29
30. @inabunaa
31. @ria_ariefiana
32. @vraturani_erdal
33. @misniaz_
34. @verawatii.sinaga
35. @euodiateff
36. @heidyuniar
37. @wendaariwenda
38. @christysiahaan25
#BEAUTYRANGERCOLLAB
#BEAUTYRANGER
#BRSUMMERMAKEUPCOLLAB
#summer
#summermakeup
#makeup
#clozetteid

+ View more details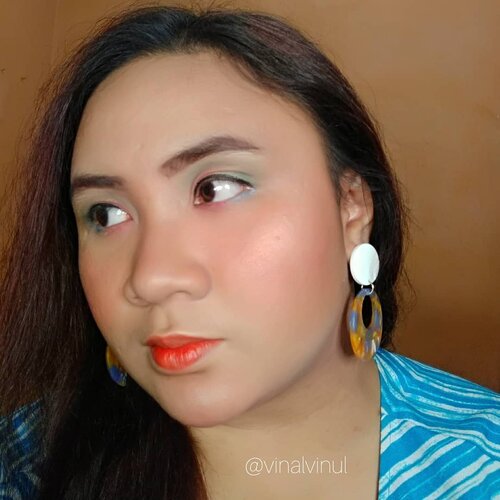 + View more details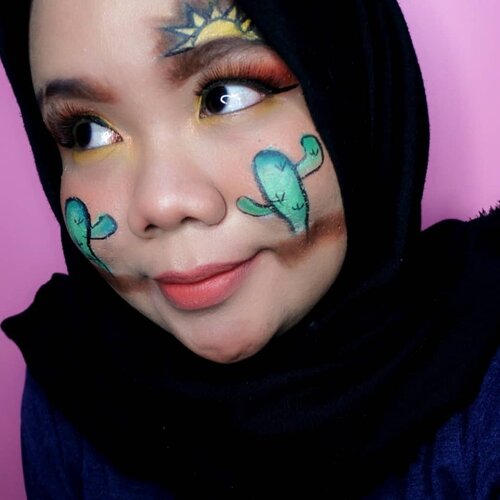 + View more details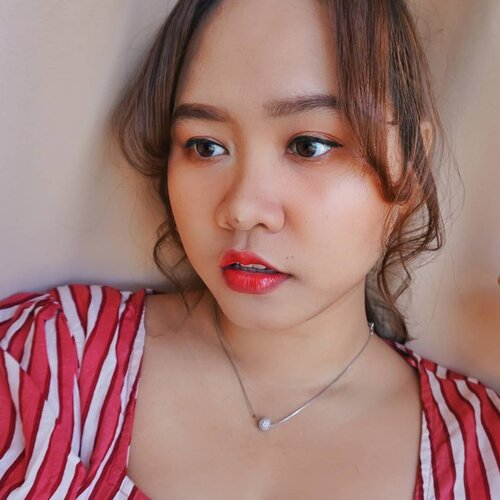 + View more details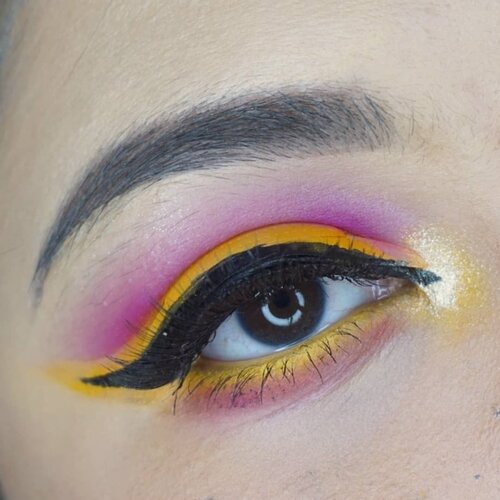 Kinda messy cut crease because it's my first time making this kinda cut crease on top of 3 eyelid tapes 😅
.
Steps & products:
1. Bentuk alis sesuai keinginan dan gunakan browcara agar tahan lama (@focallure Auto Brows Pen shade 02 & @wardah Instaperfect Brow Mascara shade Deep Grey).
2. Gunakan eye primer (@mineralbotanica Eye Makeup Base), lalu gunakan eyeshadow berwarna pink muda pada keseluruhan kelopak (@mizzucosmetics Gradical Eyeshadow Ma Cherie shade no.1).
3. Tambahkan eyeshadow pink fucshia pada garis kelopak mata dan baurkan ke atas (@viseart 08 Editorial Eyeshadow).
4. Gunakan pink yang sedikit lebih gelap pada bagian outer v dan baurkan (@juvias The Masquerade Palette Shade Bori).
5. Gunakan concealer/foundation pada kelopak mata dan outer v membentuk ujung tajam (@shuuemura Face Architect Medium Beige).
6. Timpa dengan warna kuning pekat pada bagian yang telah dibentuk concealer tadi dan juga pada ujung dalam mata serta pada bawah mata (Viseart 08 Editorial Eyeshadow).
7. Gunakan eyeliner membentuk cat eye dengan ujung runcing (@gobancosmetics Ultra Waterproof Liquid Eyeliner). Tambahkan eyeshadow pink di bawah warna kuning pada bagian bawah mata.
8. Tambahkan sedikit highlighter or anything shiny pada bagian ujung dalam mata (@coverfx Custom Enhancer Drops in Moonlight).
9. Gunakan mascara dan bulu mata palsu (@urbandecaycosmetics CannonBall Ultra Waterproof Mascara & @silver in Meica).
.
.
.
.
#Beautiesquad
#BSJulyCollab
#BSCollab
#BSSummerMakeup
#SummerMakeup
#sunner
#colorful
#wakeupandmakeup
#makeupforbarbies
@makeupforbarbies
#indonesianbeautyblogger
@indobeautyblogger
#undiscovered_muas
@undiscovered_muas
#bloggerceria
@bloggerceriaid
#bloggermafia
#clozetteid
#fdbeauty
#indobeautysquad
@indobeautysquad @tampilcantik
#tampilcantik
#mua_army
#fantasymakeupworld
#cchannelbeauty
@cchannel_beauty_id
#girlssecretsquad
#100daysofmakeup
#beautybloggerindonesia
@beautyblogger_indonesia
+ View more details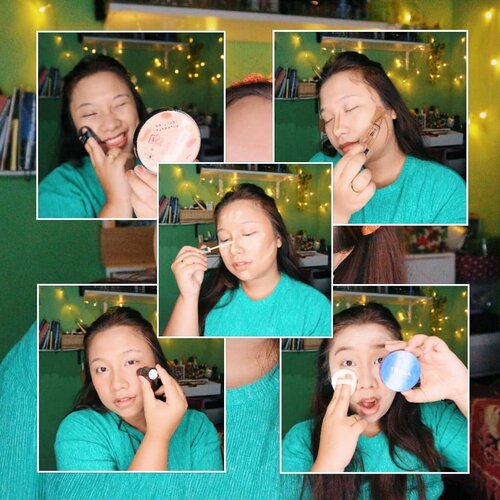 + View more details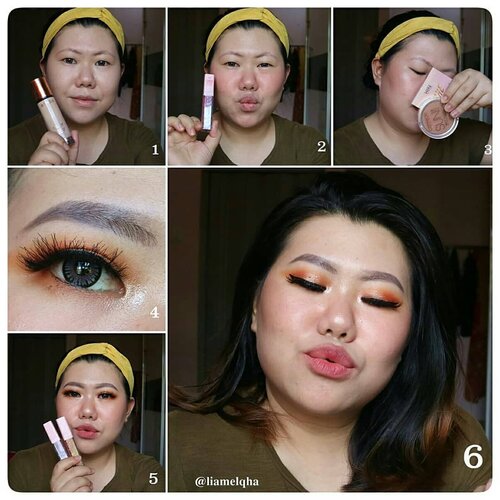 Yeay!! Akhirnya bisa ikutan monthly collabnya @beautiesquad lagi nih. Tema bulan ini adalah Summer Makeup daann ini adalah Summer Makeup versi aku plus beberapa stepnya. 1. Untuk complexion aku menggunakan Cove Foundation @otwoocosmetics.2. Untuk Blush On aku menggunakan Choco Rush Lip Cream @fanbocosmetics no 033. Untuk Bronzer aku menggunakan bronzer @catrice.cosmetics, sementara highlighternya pake kecintaanku Riche Glow @makeoverid (after this step, I dust a little bit of Powerstay Powder Foundation from Makeover)4. Nah, untuk bagian mata aku menggunakan Eyebrow Pencil @maybelline. Eyeshadownya aku menggunakan pallete Saturn, Neptune, dan Jupiter @beautyglazed (review coming soon, tinggal finishing), Eyeliner pake punya @otwoocosmetics, Bulu mata pake punya @bulumata_love.5. Untuk bagian bibir aku masih menggunakan Choco Rush dari @fanbocosmetics . Aku menggabungkan warna 02 dan 03. Kombinasi dua warna ini cakep juga ternyataa.6. Gerai rambut dan selesai. Gak lupa pas mau foto monyong2 dikit. wkwk.☀Collab kali ini aku nggak sendirian, masih banyak teman-teman lain yang ikutan. Salah satunya adalah @aidacht. Go check her makeup!☀
#Beautiesquad
#BSJulyCollab
#BSCollab
#BSSummerMakeup
#SummerMakeup
#otwoocosmetics
#catricecosmatics
#maybelline
#makeoverindonesia
#fanbocosmetics
@wakeupandmakeup
#wakeupandmakeup
#LIAMELQHATUTS
#liamelqhaeotd
#liamelqhamotd
#liamelqhadotcom
#JourneyAboutMakeup
#ClozetteID
+ View more details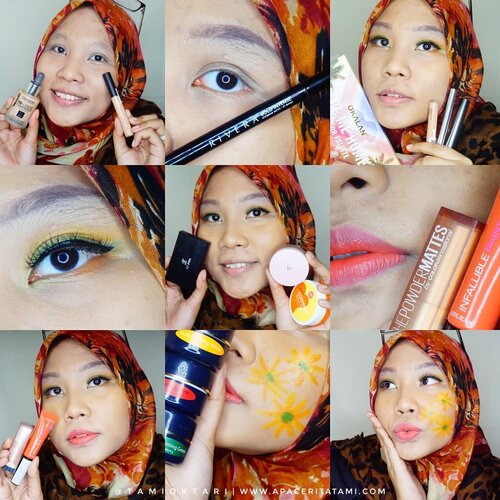 Jadi
#SummerMakeup
versi face painting yang aku buat kali ini kolaborasi bareng @beautiesquad 🌞 Langsung geser aja untuk liat makeup look dari beauty enthusiast lainnya ya~♡.Produk yang digunakan bisa langsung liat di foto atau udah kucantumin list detailnya di postingan sebelumnya. Dan jangan lupa juga cek ke ignya @xllenlimx untuk liat makeup summer versi dia ya💕.
#Beautiesquad
#BSJulyCollab
#BSCollab
#BSSummerMakeup
#ClozetteID

+ View more details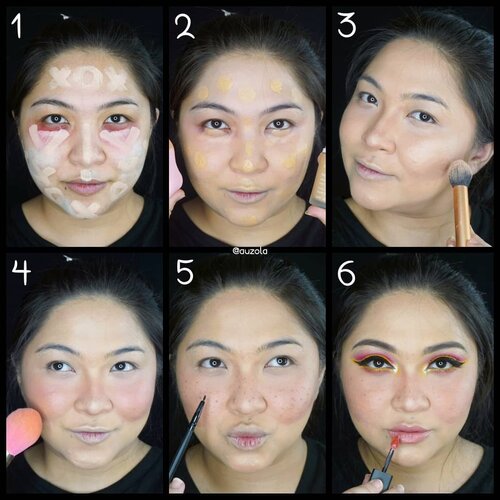 + View more details

loading ...
Back To Top