loading...
Search
1,300 RESULTS FOR SUN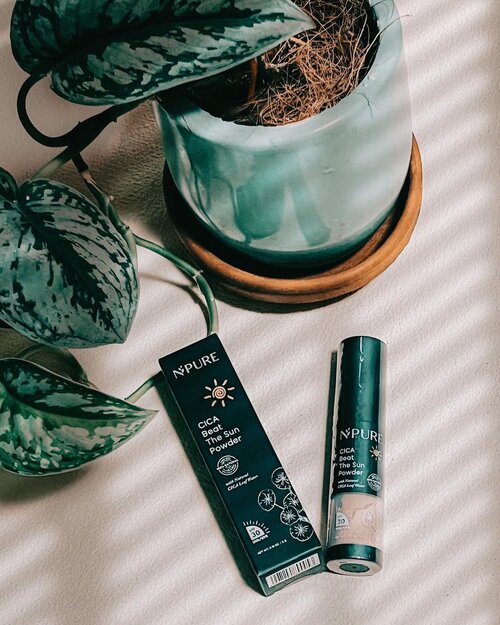 #Repost
from Clozetter @2thousandthings. I had the chance to use this fully on our last island trip. It was the perfect sunny weather to try this out under the bright sun of the sea.
This N'Pure Cica Beat The Sun Powder is a hybrid sunscreen powder that combines physical and chemical sunscreen. But this can only be used as "touch-up" ONLY, instead as a main sunscreen. So you need to use another sunscreen as your main one and then during the day you can touch up your sunscreen with this one.
So far I'm liking it because of its practicality, and because it would not ruin my makeup when I do "sunscreen touch ups" during the day. The powder form also helps get rid of my oiliness so it helps my makeup stays matte all day. It's also easy to carry in your bag because of the size :)
When I use this I feel like I'm not adding anything to my face because the powder is transparant, but it does absorbs excess oil on my skin, as well as giving it extra layer of protection from the sun. So far I'm liking it :)
.
.
.
.
#skincareroutine
#igtopshelfie
#suncare
#ykskindiary
#skincaremenu
#skincarediary
#bblogger
#gowiththeglow
#clozetteid
+ View more details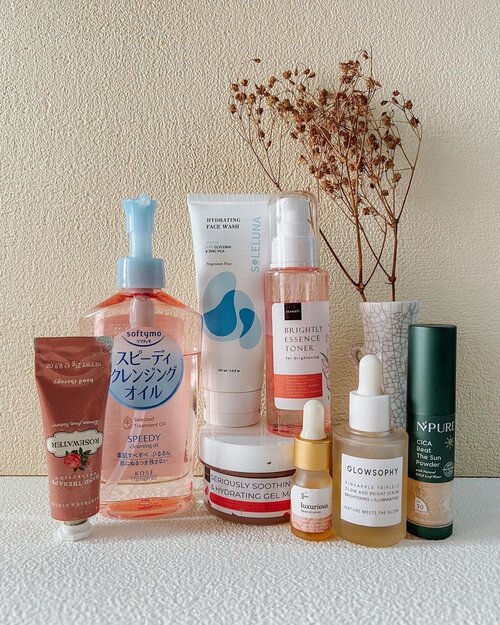 + View more details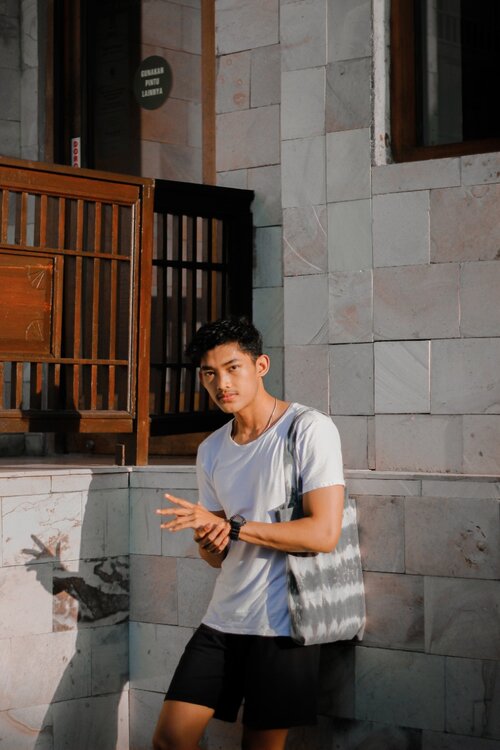 Kena sun kissess, outfit simple tapi tetap tampil keren
+ View more details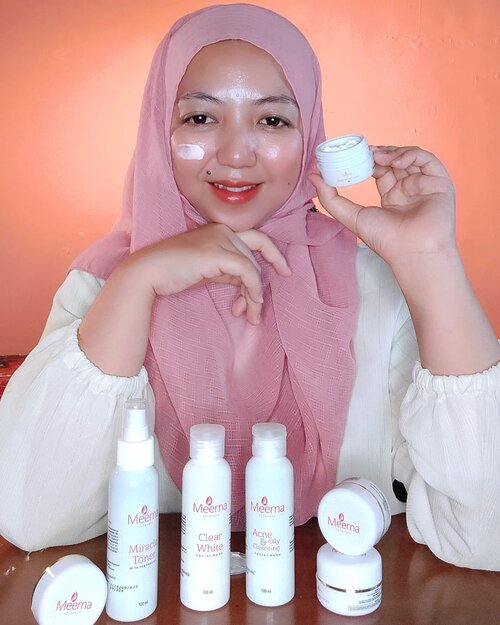 Lebaran tampil Glowing check‼️Mau kenalin kalian sama Meerna Skincare by @meernaskincare . Paket skincare dari Meerna Skincare ini terdiri dari :✨ ACNE & OIL CLEANSING FACIAL WASHPembersih wajah dengan kandungan Tea Tree oil sangat efektif untuk mengangkat sel-sel kulit kotor dan memudarkan flek bekas jerawat sehingga kulit menjadi lebih cerah dan bebas noda.✨ MIRACLE TONER with Tea Tree OilToner untuk menyegarkan kulit dengan kandungan Tea Tree Oil sehingga dapat membersihkan pori-pori secara mendalam.✨ ULTIMATE MOISTURIZER CREAMPelembab wajah yang dibutuhkan kulit untuk menjaganya tetap lembab dan sehat setiap saat. Dilengkapi dengan Aloe Vera Extract untuk mencegah iritasi dan kemerahan pada wajah.✨ MEERNA BRIGHT WHITE CREAMRutin mengunakan Meerna Bright White Cream untuk mendapatkan kulit yang cerah, bersinar dan glowing seharian.✨ MEERNA SUN PROTECTION CREAMMeerna Sun Protection berperan penting untuk melindungi kulit dari sinar UV matahari dan polusi. Membantu wajah agar terhindar dari flek hitam & kulit kusam. Dan mengandung Cocoa Seed Butter yang dapat menjaga kelembaban pada kulit.Produk dari Meerna Skincare ini gentle banget dikulit, Cream nya juga mudah diapply, cepat meresap dan ga lengket diwajah.Yuk, tampil menawan dengan kulit sehat dan glowing dengan rangkaian Skincare dari @meernaskincare

+ View more details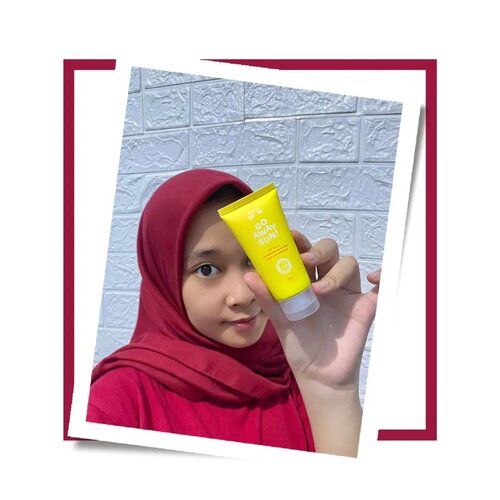 Finally punya juga salah satu produk dari DeBiuryn Youth ini, yang sebelumnya aku cuma liat dari review-review bagus yang ada di Shopee.DeBiuryn Youth Go Away Sun ini emang dibuat untuk buat kulit muda yang aktif beraktivitas di luar ruangan lohh dengan Broad Spectrum Sunscreen, jadi kan aku merasa tertarik banget ya mau coba.Go Away Sun ini selain bisa melindungi kulit dari sinar UV, dia juga punya kandungan yang bagus loh untuk kulit, karena ada kombinasi physical dan organic sunscreen dengan aneka vitamin, ekstrak dan bahan bermanfaat lainnya. Kalo untuk teksturnya sendiri ini ringan banget, cepat meresap ke kulit dan yang paling penting dia gak ada white cast sama sekali!DeBiuryn Youth juga punya bundling package loh yang isinya The Better Cleanser (facewash), Make It Moist (moisturizer), Go Away Sun (sunscreen), dan Smooth Smooch (lip balm).

+ View more details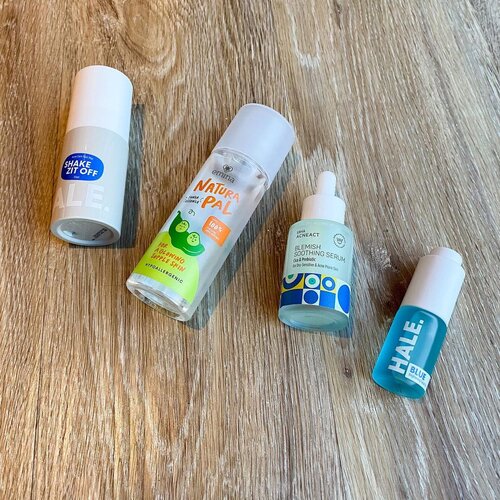 #Repost
from Clozetter @kikicasmita. Night Skincare — Mager Edition
1. @think.hale Shake Zit Off, Face mist yang ku posisikan jadi toner. Soalnya menghidrasi & segar di kulit. Yang aku suka spraynya alus banget, gak bikin kulit becek.
Hero ingredients : 0.5% Salicylic Acid & 3% Green Tea Extro
2. @eminacosmetics Natural Pal Edition Toner Essence. Teksturnya agak lebih thick dari toner pada umumnya, makanya ku jadiin essence. Terasa adem banget banget & yang pasti nambah hidrasi ke kulit.
Hero Ingredients : Natural Pea Extract. Psssttt, ada Niacinamide nya juga 😏
3. @erha_acneact Blemish Shooting Serum. Kicas udah abisin 3 botol serum ini 🥺 Karena bisa kurangin kemerahan. Juga bikin tenang jerawat-jerawat yang mau meletus. Melembabkan tapi teksturnya gak bikin lengket.
Hero ingredients : Cica yang bantu kurangin kemerahan dan bantu proses penyembuhan luka. Prebiotic yang ngebantu pertahanan alami kulit.
4. HALE Blue Brightening Facial Oil. Facial oil bisa jadi jalan pintas kalo lagi males. Cuma 1 step, tapi kulit lembab nya bombastis. Apa lagi si Biru satu ini. Padahal baru 3 kali pake, tapi udah langsung sayang. Pakai di malam hari, bangun paginya kulit jadi PLUMP 🥰
Hero ingredients : Green Tea seed oil, Sun flower oil, Jojoba seed, Chamomile, Aloe Barbadensis, Turmeric, Red algae, Bisabolol, Vitamin E
Ps : semua produk ini gak bikin kulit rewel Kicas makin rewel, apalagi sampe breakout 🥰
•
•
•
#clozetteid
#emina
#eminacosmetics
#PalFromNature
#hale
#thinkhale
#ERHAAcneAct
#acneserum
#faceoil
#facialoil
#acneprone
#acneproneskin
#acnefighter
#acneskincare
#acnetreatment
#indobeautygram
#indobeautyblogger
#jakartabeautyblogger
+ View more details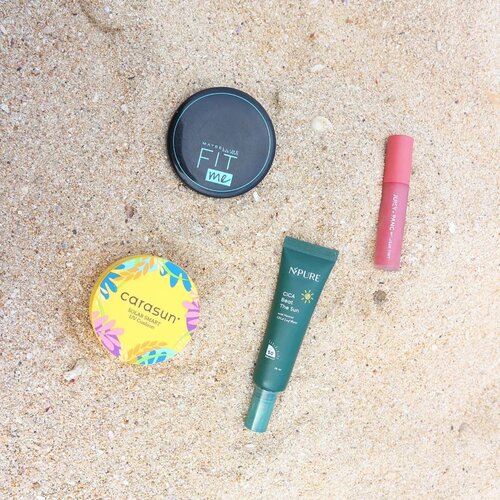 + View more details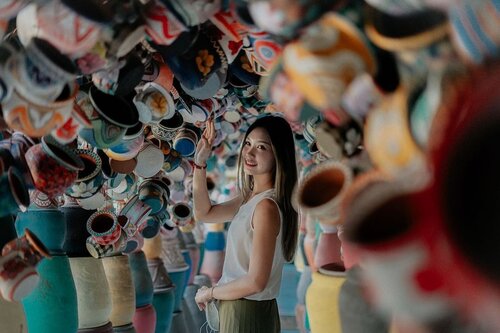 + View more details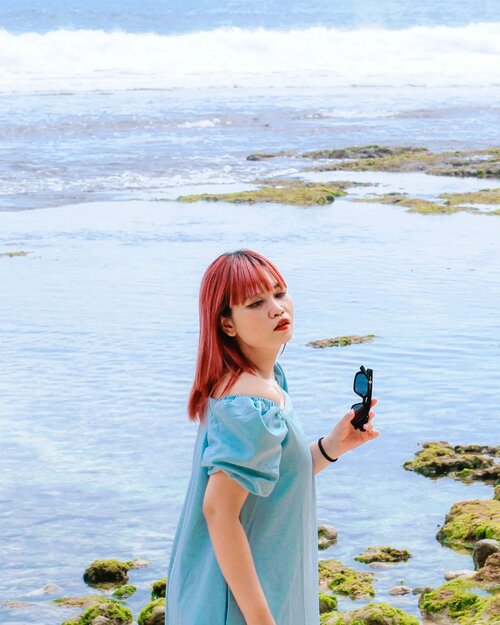 #Repost
from Clozetter @mndalicious.
sun, sand, sea = recipe for my happy ☀️🏝️🌊
+ View more details

loading ...
Back To Top