loading...
Search
115 RESULTS FOR SUNLIGHT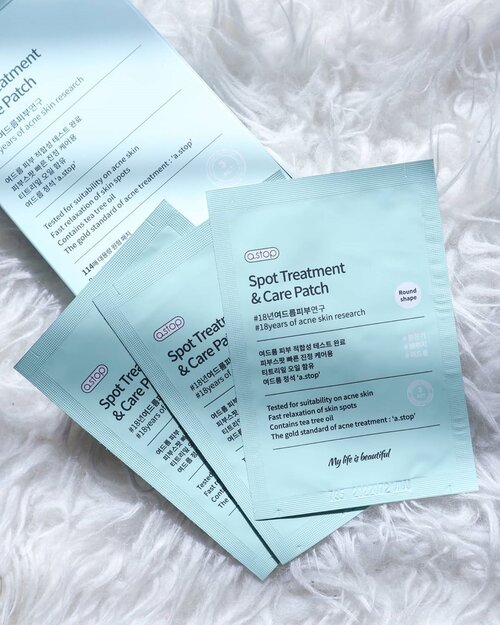 I used to have acne prone skin couple years ago. Lately, I have combination skin and rarely get acne, thank God🤲🏻.But, like the other girls, I usually get hormonal acne every month🤷🏻‍♀️ I had my all time favourite for acne spot treatment, but I use it only at night. I can't use it during the day because it can't be exposed to sunlight. Gladly, I got a.stop Spot Treatment & Care Patch. I usually use it when I got hormonal acne. After applied sunscreen, I put it on my acne then cover it with some makeup (or just go without it). It protects my acne from pollution which can make it worse and removes my acne without feel hurt🥰.✔Tea tree leaf oil: Immediate effect on acne skin.✔Containts BHA: Ecfoliation and wast removal.✔Hyaluronic acid: Skin moisturizing..You can but it on my Charis Shop
https://hicharis.net/aidacht/Irj
or just click link on my bio!.Have you try any acne patch?🙋🏻‍♀️.
#aidacht
#beautiesquad
#clozetteid
#astop
#SpotTreatment
&CarePatch
#CAREPATCH
#CHARIS
#hicharis
@hicharis_official @charis_celeb
+ View more details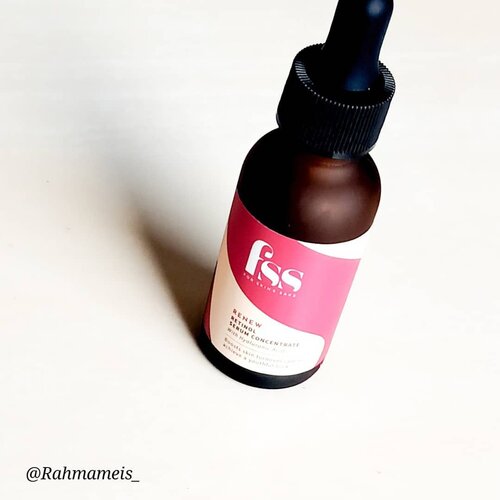 ✨FOR SKIN'S SAKE RETINOL "Renew Retinol Serum Concetrate"✨ -Yep .. this time I will review another local product, because I am very proud to use skincare local products. It's my first time using retinol, for the age of 25 I think I should try anti-aging products. Understandably age 😂😂😂 this time the retinol that I used wasn't too tight in the womb. I tried the lighter one ... For fear of not fitting or too harsh on my skin. 😵😵😵 ...💦TEXTURE AND SCENT: In terms of texture after I saw the product has a thick texture and color like sweet condensed milk, not sticky at all. And in terms of fragrance, this product smells like medicine smell, because this product does not contain any fragrance...📦PACKINGAN: In terms of packaging this product is made from a red glass bottle but it is not transparent in order to prevent sunlight from penetrating directly the contents inside. Equipped with a lid and dropper to pump the product to come out. Its small size can be taken for traveling...🌻HOW TO USE: I use it at the beginning of the use of Retinol at night and two days later. To get acquainted with retinol, I use it two to three times a week. To avoid irritation and due to just using this retinol product..🍁Review: First impression I use retinol products, there is a tight numbness, and a burning sensation on my face but it doesn't take long. Well ... when we dare to use retinol, we dare to risk like purging, which I feel is exactly the same in the second use, it starts pimples and streaks on the cheek area. I continued to use it for up to 2 weeks and the results of purging began to decrease, my zits and gusts had slowly begun to disappear. Retinol does not make my skin dry. I really like this retinol because it doesn't contain perfume at all, and alcohol also ranks third from the bottom. After using this product for almost two weeks I felt fine lines begin to fade and make my facial skin softer. And don't forget to wear sunscreen during the day to keep your skin from burning ....🙋 Attention: The above review is based on my experience, and the results depend on each of your skin-How about you? Attracted to try it ??? -Rate: 4.5 / 5
+ View more details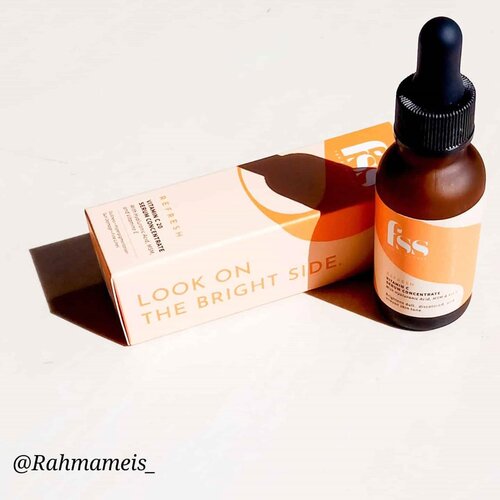 #reviews
FOR SKIN'S SAKE " Vitamin C 20 Serum Concentrate"..For Skin's Sake Vitamin C Serum is a serum that has the main function to brighten skin color thoroughly. Makes the skin supple, smooth and soft. Enriched with Hyaluronic Acid, MSM, and also Vitamin E. Has a formula that is lightweight and easy to absorb, and does not leave a greasy taste...🌻TEXTURE AND SCENT: In terms of texture, this serum is thick in texture and has a turbid white color. easily absorbed. I thought initially it would be very heavy in advance, but apparently not. It smells like medicine. But not too sharp...📦PACKAGING: In terms of packing this mask is stored in a small red bottle, not translucent like most serum containers, this makes the contents inside stay awake from direct sunlight. And if you want it can be better stored in the refrigerator...🌻HOW TO USE: I wear this in the morning after toner and essence, I use one drop for the morning before the activity. And don't forget to wear a sunscreen if you don't want to irritate your face. I don't wear this at night because I use retinol. It is not recommended to use it together with retinol. Because it will feel heavy on the face....🍁Review: After observing with 2 weeks of use, I get significant changes, even skin tone and blemishes stain slowly fade. There is no kind of reaction on my skin, because this serum does not contain alcohol and perfume at all so it is safe for all skin types, even sensitive skin can use it. Although in terms of texture this serum looks cloudy white but not at all heavy on the face. Very light if it must be overwritten with a moisturizer and sunscreen. Look at the ingredients they add vitamin E which is very good for adding skin moisture. I really like this serum vitamin C. Not heavy on the face and does not make the face become an oil refinery kill 😂😂...Non-greasyNo Animal TestingNo ParabenThere is no coloringNo Fragrance...🙌🏻Attention: The above review is based on my experience, and the results depend on each of your skin..How about you? Attracted to try it ???. .🌟 Rate: 5/5 🔖Buy at @sociolla
+ View more details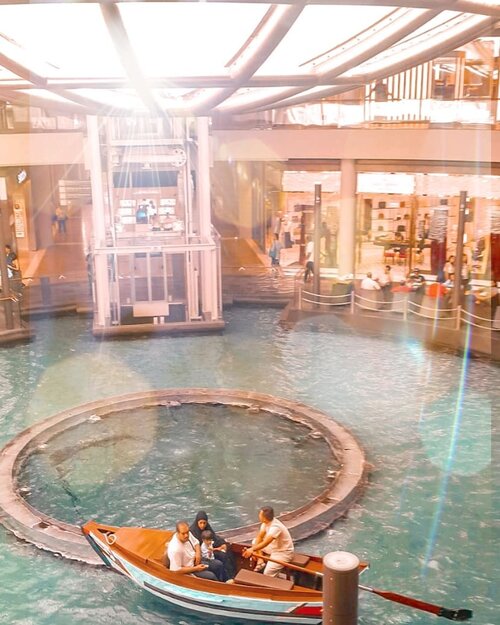 + View more details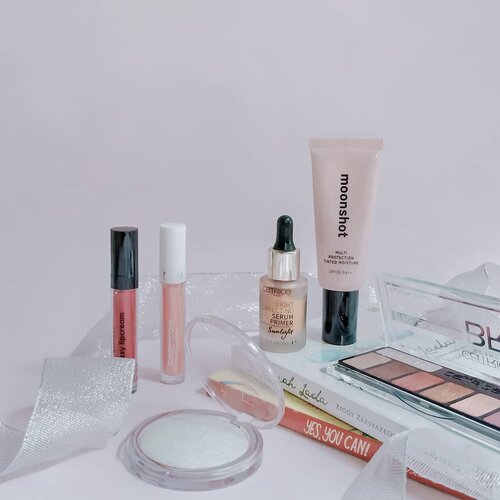 •
Alhamdulillah, akhir tahun hujan sering datang. Jadi semangat buat melakukan banyak kegiatan, tapi malas dandan. Biasanya produk ini andalan buat dipakai selama musim hujan nih. Semisal kena tampias atau kehujanan basah kuyup, mereka bikin tampilan tetap natural dan nggak bubar jalan. Ada yang pakai juga? Mana yang penasaran buat kamu coba?
______________________
In Frame:
1. Catrice Cosmetics Light Correcting Serum Primer Sunlight
2. Moonshot Multi Protection Tinted Moisturizer SPF 30 PA++
3. Zoya Cosmetics Glossylicious Ultra Shine Lipgloss
4. Noryuki Glossy Lipcream
5. Catrice Cosmetics Highlighting Powder
______________________
#clozetteid
#flatlay
#flatlayforever
#stilllife
#stilllifephotography
#makeupflatlay
#bblogger
#creativelysquared
#flatlaystyle

+ View more details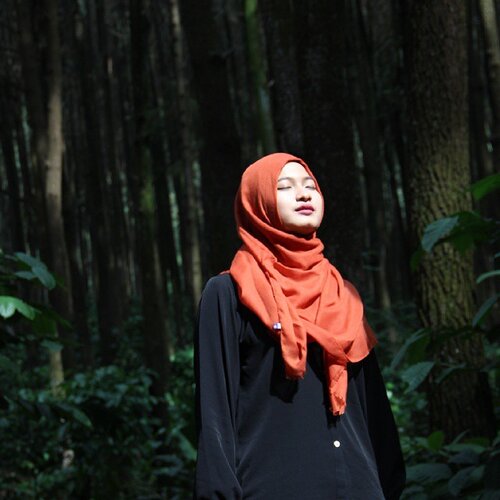 Feel the breeze, the scent of grass mountains, fragrant pine trees, and sunlight on the face . This atmosphere that would not exist in jakarta.👩 👯 👣 ☀ 🌴
#clozetteid
+ View more details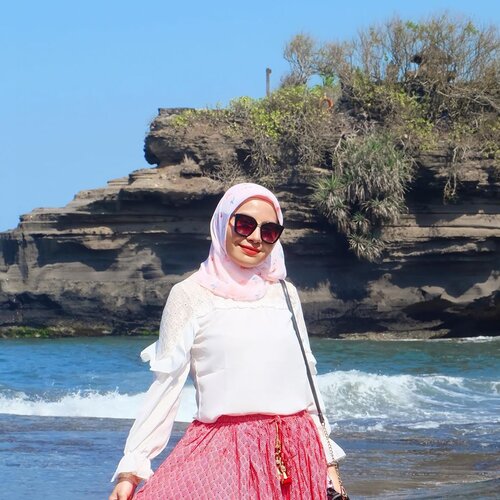 + View more details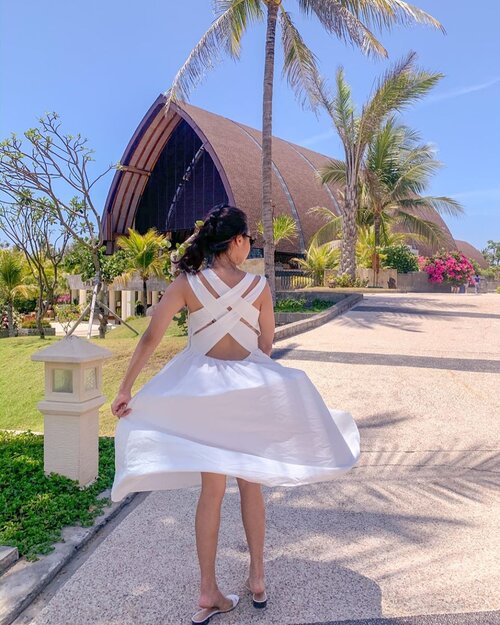 + View more details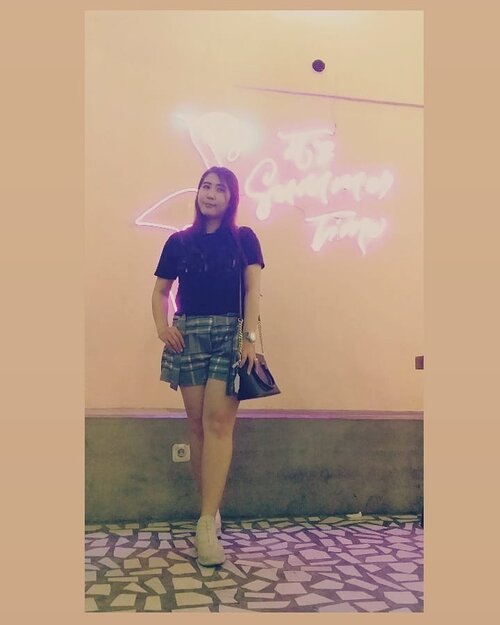 + View more details

loading ...
Back To Top