loading...
Search
29 RESULTS FOR SUNSCREEN.I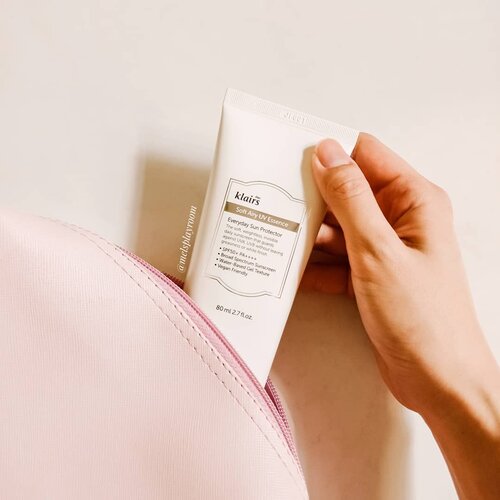 + View more details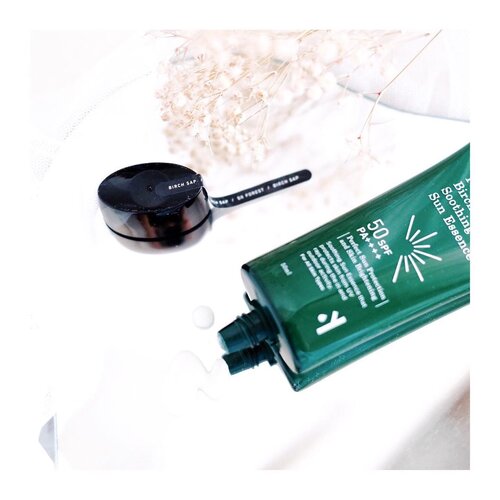 + View more details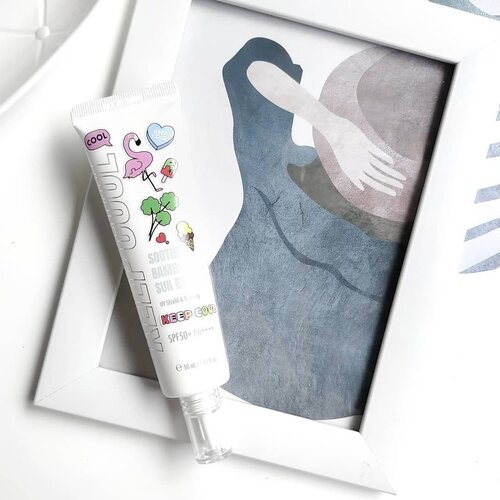 @keepcool_global Soothe Bamboo Sun Essence SPF50+ PA++++
.
This is my current favorite sunscreen❤. Initially, I thought that this sunscreen caused a breakout that I experienced 2 weeks ago. At that time, I used 2 new products including this sunscreen, and 2 days later 3 new cystic acne appeared in areas that are less prone to breakouts. why did I suspect this sunscreen? This is a chemical sunscreen, this type rarely suits my skin. My sensitive skin has been good friends with physical sunscreen for years. But apparently, this sunscreen wasn't the cause of the breakout, but the other product. I'm so excited to be able to use this sunscreen again, and now I have used it for more than a week, there are no negative effects at all.
.
Here are my reviews about this sunscreen.
.
🌿 It has a sleek packaging and easy to squeezed
🌿 The nozzle tip makes it easy to apply.
🌿 Has a heavenly light texture that is easy and satisfyingly to spread out.
🌿 No white cast, healthy glow finish, gives a calming effect on my sensitive skin.
🌿 The smell is very soft and there's a slight refreshing scent.
🌿 This sunscreen also gives a great moist effect, sometimes when I am in a hurry I skip moisturizer and immediately use this sunscreen after toner.
🌿 I have combination skin, this sunscreen doesn't make my skin look dull or oily.
.
Overall, I really love this sunscreen ❤ I'm so happy, because finally I found a chemical sunscreen that fits on my sensitive and acne prone skin.
.
.
For my Indonesian friends, you can buy this sunscreen at the Offical Shopee Keep Cool or at HiCharis.
.
.
.
#keepcool
#keepcoolsoothebamboosunessence
#soothebamboosunessence
#sunessence
#sunscreen
#summer
#spf
#readyforsummer
#skincare
#kbeauty
#kskincare
#koreanbeauty
#koreanskincare
#beauty
#beautycommunity
#clozetteID
#skincarecommunity
#skincareroutine
#skincarereview
#sunscreenreview
#bamboo

+ View more details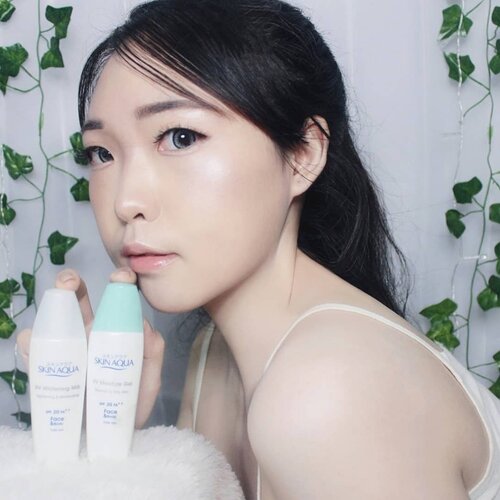 Pas di Jepang atau Indonesia, Yuki selalu pakai Skin Aqua✨️ Karena UV Skincare ini multifungsi : sebagai UV protection yg tidak hanya melindungi kulit dari sinar UV, tapi juga sebagai skincare yg melembabkan dan menutrisi kulit dg kandungan Hyaluronic Acid & Collagen. Lightweight & waterbased formula, jadi cepat meresap di kulit tanpa meninggalkan rasa lengket sama sekali. One more, bebas white cast ❤️.Kenapa sih penting bgt pakai sunscreen? Efek buruk sinar UV mengakibatkan berbagai masalah kulit mulai dari ringan hingga kronis seperti : sunburn, freckles, darkspot, wrinkles hingga cancer. Yuki kurang suka memakai sunscreen teksturnya yang sangat creamy dan selalu meninggalkan rasa lengket di kulit. Makanya untuk sunscreen, i'm super picky. Tdk mau menggunakan sunscreen yg terlalu creamy dan tetap terasa lengket walau setelah pemakaian. .Skin Aqua UV Moisture Gel SPF30, PA+++ 💧Normal to Oily skin💧Mengandung Hyaluronic Acid & Collagen urk melembabkan & mempertahankan elastisitas kulit. Vitamin B5, E, C utk menutrisi kulit.Skin Aqua UV Whitening Milk SapF 50, PA+++💧Non-acne skin💧Mengandung Hyaluronic Acid & Collagen, juga Arbutin utk mencerahkan
[email protected]
@beautefemmecommunity
#BFCxSkinAqua
#BeauteFemmeCommunity
#BFCreview
#SkinAquaSkinProtector
#SkinAquaDailyUVSkinCare
#Japanesebeauty
#skincare
#BeautyBlogger
#BeautyVlogger
#clozetteid
#Japaneseskincare
#Makeup
#Blogger
#Cosmetics
#style
#Blog
#Beauty
#girls
#kawaii
#BeautySkin
#blogger
#skin
#IndonesianBeautyBlogger
#可愛い
#uv
#sunscreen
#スキンケア #すっぴん
#skinaqua
+ View more details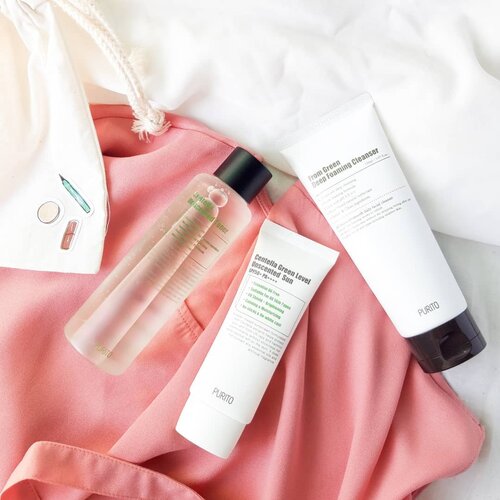 𝑷𝑼𝑹𝑰𝑻𝑶 𝑷𝒓𝒐𝒅𝒖𝒄𝒕𝒔Thank you Purito for the chance to try your newest product the Centella unscented toner and from green deep foaming cleanser. Super excited to try these products, my current cleanser almost finish in a few days and as soon as I receive the sunscreen I use it! love this because its moisturizing with no white cast. Purito always hear our wish to make unscented version of their products! With safe ingredients derived from the nature, Purito has been committed to making products for people with sensitive skin in an honest way. The toner which is an unscented, will soothe, replenish moisture of my skin. Love everything with Centella Asiatica a.k.a Pegagan 🍀☘Have you tried any of them?
+ View more details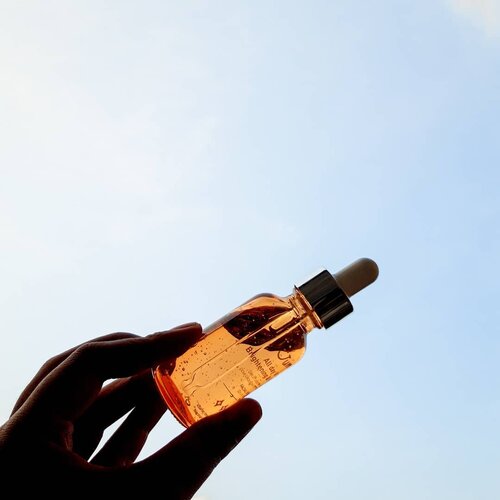 Another serum that deserves appreciation! 🖤This photo was taken a few months ago, now the serum is only a quarter of the bottle. This serum seems to be a quite hype here and finally its available at Style Korean ID. I feel lucky because I was able to try first from Jumiso Instagram event.Jumiso All Day Vitamin Brightening & Balancing Facial Serum is the renewed version of Drop The Vita C Facial Serum. It's a non-water-based vitamin serum and high-concentration serum for brightening. It helps keep the bright skin tone and have healthy and balanced skin. For brightening, soothing, and elasticity care.What is inside this serum? The star ingredient is Vitamin tree extract or Sea buckthorn (86.14%). This is rich in vitamin and minerals. It's actually derived from the fruit or seeds of the Sea Buckthorn shrub. It promotes skin hydration, elasticity, cell regeneration, and even helps treat and prevent acne. Niacinamide has the ability to maintain skin hydration. With good skin hydration, natural oil production will also be more controlled.Sodium Hyaluronate is a derivate of HA. It has a smaller molecular size, which allows it to penetrate the skin better and also attracts and binds water.Another good ingredient is Centella Asiatiaca Extract. There are also other vitamin complexes such as A, B, D, E and K.Packaging is so sturdy made from glass with a good pipette. The texture is a bit viscous but easy to absorb and doesn't leave an oily impression. For the aroma, It smells like fresh fruit but not strong and disturbing. Its very nice for moisturizing too. If I use this in AM routine after that I just use sunscreen.I noticed for more even skintone, glowy and moist. I usually use it in the morning and in the evening Im using the AXIS-Y.If you guys struggling with uneven skin tone, hyperpigmentation you can give this serum a try!
#jumisoserum
@jumiso_official
+ View more details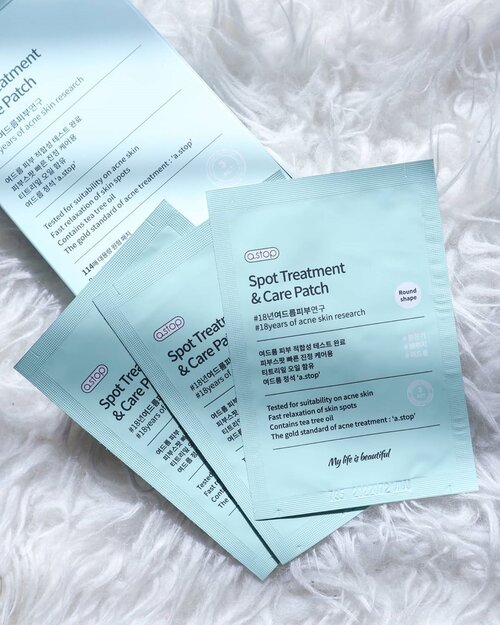 I used to have acne prone skin couple years ago. Lately, I have combination skin and rarely get acne, thank God🤲🏻.But, like the other girls, I usually get hormonal acne every month🤷🏻‍♀️ I had my all time favourite for acne spot treatment, but I use it only at night. I can't use it during the day because it can't be exposed to sunlight. Gladly, I got a.stop Spot Treatment & Care Patch. I usually use it when I got hormonal acne. After applied sunscreen, I put it on my acne then cover it with some makeup (or just go without it). It protects my acne from pollution which can make it worse and removes my acne without feel hurt🥰.✔Tea tree leaf oil: Immediate effect on acne skin.✔Containts BHA: Ecfoliation and wast removal.✔Hyaluronic acid: Skin moisturizing..You can but it on my Charis Shop
https://hicharis.net/aidacht/Irj
or just click link on my bio!.Have you try any acne patch?🙋🏻‍♀️.
#aidacht
#beautiesquad
#clozetteid
#astop
#SpotTreatment
&CarePatch
#CAREPATCH
#CHARIS
#hicharis
@hicharis_official @charis_celeb
+ View more details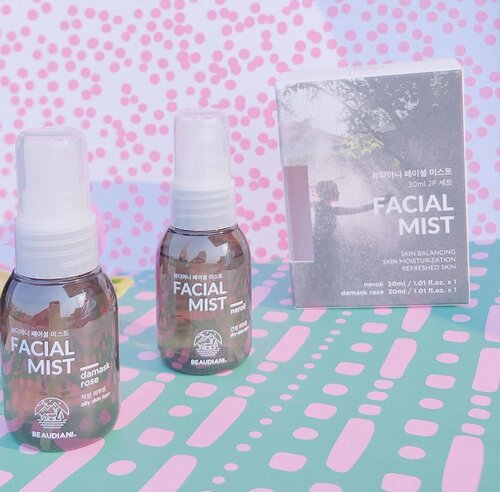 What's this? The cute mini bottle from @beaudiani @beaudiani_global 😍
BEAUDIANI FACIAL MIST 💧
Neroli (dry skin type)
Damask Rose (oily skin type)
How much do you need to face mist? for me, every day I definitely use face mist because I need extra hydration, instant freshness, and so it's not easy to sleepy😁
What are the advantages of face mist Beaudiani? first of all I was quite impressed with the ingredients because for me this content was quite unique and I just met this product 😍
It uses citrus aurantium dulcis flower oil helps for dry skin and a base of carrot seed oil which helps to make skin healthy. Its full moist and continuous moisturizing makes tired skin moist and healthy. Also, delicate citrus aurantium dulcis flow er oil (neroli oil) fragrance helps to uplift the mood. Is perfect for me who is moody 😆
Which of these two variants am I using? I use both! because in today's weather, my skin is easily dehydrated and the first aid is to use face mist. And also when going to reapply and after reapply sunscreen I usually use face mist for extra freshness and to boost my mood 🎀
I want to know how you use face mist, tell me 🥰
대단히 감사합니다 @madforcos ❤️
#beaudiani
#beaudianiglobal
#madforcos
#madcos
#frmadcos
#facemist
#skincare
#makeup
#beauty
#clozette
#clozetteid
#skincarecommunity
#skincareblogger
#skincareblog
#abskincare
#abcomunity
#abblogger
#kbeauty
#kbeautyblogger
#kbeautyblog
#skincareblogger
#beautybloggerindonesia
+ View more details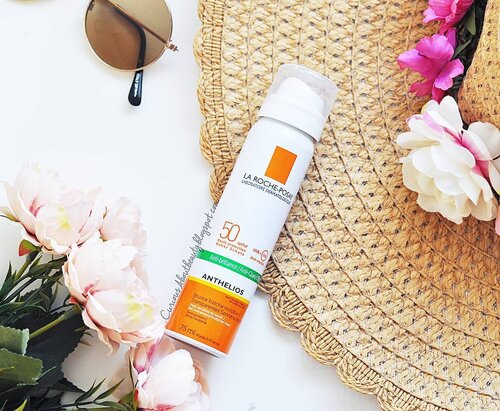 + View more details

loading ...
Back To Top