loading...
Search
2,894 RESULTS FOR SWATCHES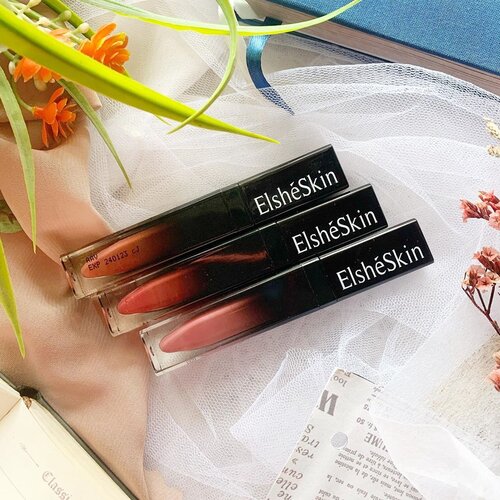 Seri lainnya dari @elshe.beauty by @elsheskin yaitu Intense Gloss Matte yang punya 3 shades yaitu:• Cinnamon Candy• I Rose You• Sugarberry.Dalam segi kemasan, ga begitu berbeda jauh dengan seri lainnya. Bedanya, seri ini serba glossy. Packagingnya elegan dengan nuansa hitam dan gradasi di bagian bawah kemasan. Aplikator yang digunakan adalah reservoir tip (berbentuk seperti tetesan air, ada lubang dibagian tengahnya).Hasilnya glossy, jadi jelas ga transferproof ya bun. Soal pigmentasi ga usah diragukan lagi, ngecover banget warna bibir yang gelap.Kalau ditanya shade favorit, susah bund😆 Cantik semua dan pas di kulit aku. Untuk swatchesnya langsung cek slide 3 & 4. Ada perbedaan untuk hasil swatchesnya karena hand swatches menggunakan lighting alami (cahaya matahari) dan lip swatches menggunakan lighting tambahan.Jangan lupa gunakan kode voucher SQUADTAMI untuk dapatkan diskon 10% via web dan WA.
#BeautybyElsheskin
#MyBeautyMyRules
#Elsheskin
#ElsheSquad
#ClozetteID

+ View more details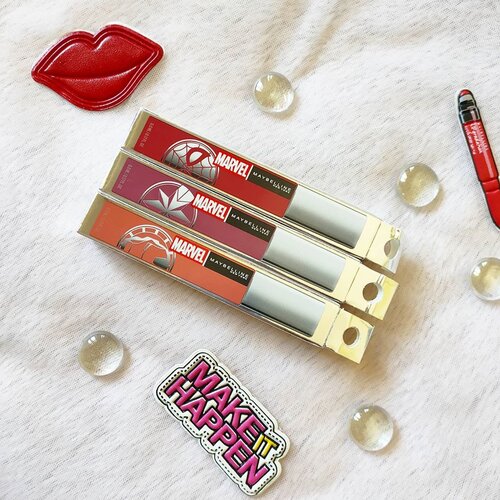 Are you a sucker for special edition packagings? I must admit that i probably am 🤣, a product might not catch my fancy on its original packaging but as soon as they collaborate with something i like i'd be like "Take all my money!"
[email protected]
Super Stay Matte Ink x Marvel special edition is definitely one, and judging from the comments i got from my earlier post, lots of you feel the same!Available in 3 shades in Indonesia, Spiderman (20 - Pioneer) a rich, deep and classy red, Captain America (80 - Ruler) a mauvey, brownish shade, and Iron Man (210 - Versatile) a brownish nude that most people would love - all highly wearable shade that would look good on pretty much all skin tones.I never tried Super Stay Matte Ink before but i often hear people rave on its long lastingness and when i swatched it on my hand i realize how true that is as i struggle real bad to remove them, afterwards. But i personally find them to be a little tricky, it's probably best to apply it on dry lips because i notice how all shades cracked as soon as they set on top of my highly moisturized lips, i managed to patch them up everytime but tell me if you've tried them - have you ever encountered the same problem? I face this problem with another brand that claims super long lastingness too so.. Maybe these types of matte lip creams aren't compatible with lip balms?Do share your tips and trick to wear them comfortably if you have any, i would love to take a note!
#swipeonyoursuperpower
#maybellineindonesia
#marvelxmaybelline
#maybelline
#superstaymatteink
#lipcream
#reviewwithMindy
#clozetteid
#sbybeautyblogger
#bloggerindonesia
#bloggerceria
#beautynesiamember
#influencer
#beautyinfluencer
#surabayablogger
#SurabayaBeautyBlogger
#bbloggerid
#beautybloggerid
#indobeautysquad
#girl
#asian
#endorsementid
#endorsement
#endorsersby
#jakartabeautyblogger
#openendorsement
#endorsersby
#endorsementid
#startwithsbn
#socobeautynetwork
+ View more details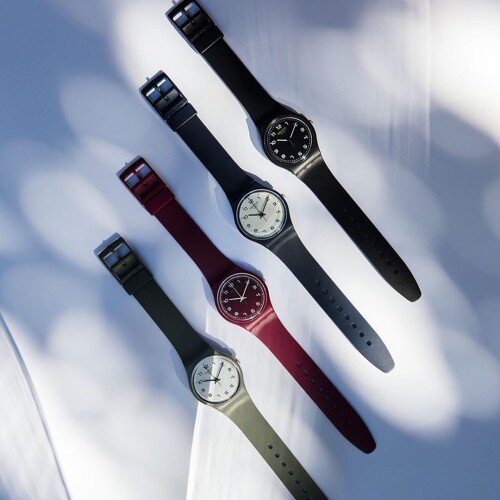 ...
rand yang berdiri tahun 1983 ini menggaungkan "BIO-RELOADED" dengan merilis jam tangan 'next-level' yang ramah lingkungan. Simak juga artikel menarik lainnya di Article Section pada Clozette App.

+ View more details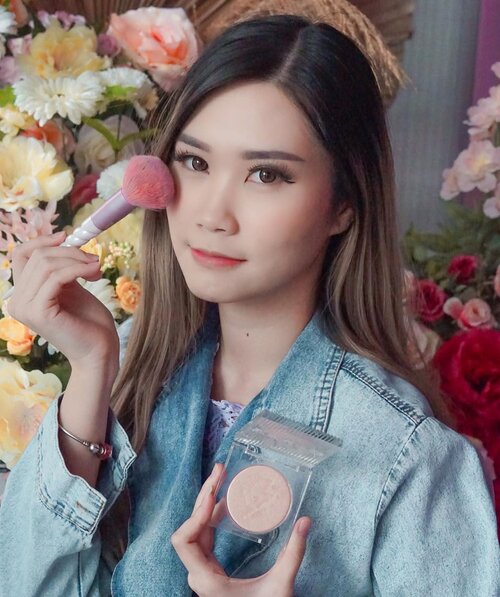 This's MUST have item on my bag!! @vyvydstudio Highlighter shade no 2 - Diffuse Light.Warnanya suppa pigmented, cukup di swatch dikit uda keliatan. 👌🏻Eits, Gak usa khawatir krn bakal looks natural kok, terus ya...Packagingnya juga mewah!! Brand ini dari Korea dan Ada harga Special Khusus buat kamu!! Dari Rp 516k jadi Rp 449k !!! Pilihan shadenya ada bnyak bgt 👌🏻...
#VYVYDStudio
#Clozetteid
#Charisceleb
#BloggerSurabaya
#BeautyBloggerSurabaya

+ View more details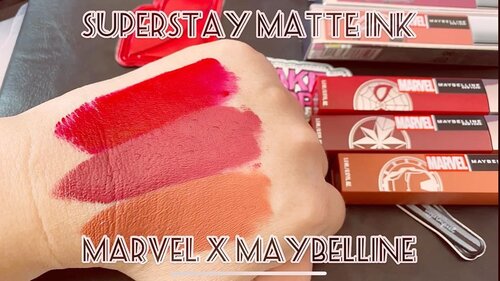 + View more details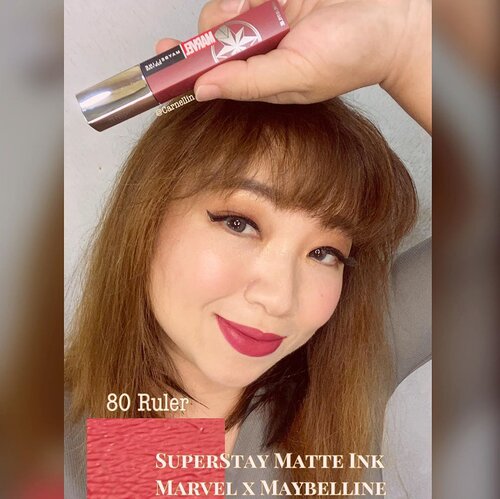 + View more details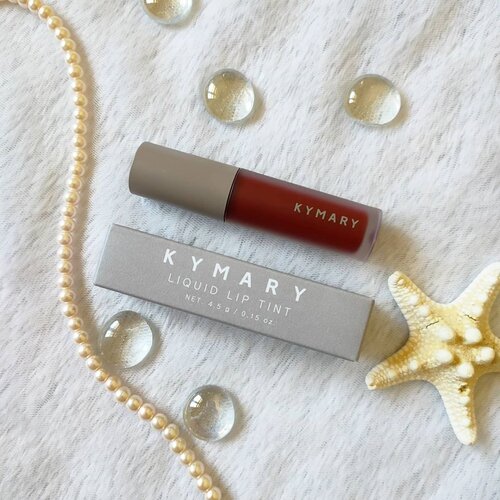 If you love lip tints' result but struggle while using the very watery type (the most classic type of Korean lip tint) like me, i have a solution for you, give @kymary_official Liquid Lip Tint a try!It's super pigmented and easy to apply, unlike the very watery type that i find hard to apply evenly (they tend to cling and clump around dry spots so the end result would be uneven. And when i apply them on top of moisturizing lip balm, they won't stick and shift around, super frustrating for me!). It's so pigmented that it's almost look more like a lip cream than a lip tint but you'd notice the difference in the lighter formula and when it dries down.Kymary Liquid Lip Tint is so pigmented that it's possible to wear it on my full lips like a regular lippie (this is impossible to do with watery lip tints!) as you can see in my lip swatch (last slide) but also beautiful to use as ombre lips as it is easy to work with. Available in 3 shades and mine is Carnival, a deep dark, sexy red.In my personal experience, if you use moisturizing lip balm underneath and apply the lip tint on your full lips (instead of applying a little then spread it out), it is not 100% smudgeproof (it transfers a bit to my mask and smudge around my lips too 🙈) but it definitely is very long lasting. If you want to use it without smudging, i'd suggest you to do the ombre and or spread out technique instead of full application.Overall, love it! Available with special price at my Charis Shop (Mindy83) or type
https://bit.ly/kymaryMindy83
to go directly to the page!
#CHARIS
#KYMARY
#KYMARYLIQUIDLIPTINT
#LIQUIDLIPTINT
#LIPTINT
#TINT
#LIP
#charisceleb
#reviewwithMindy
#beautefemmecommunity
#kbeauty
#koreanmakeup
#koreanbeauty
#koreanmakeupreview
#koreancosmetics
#kcosmetics
#clozetteid
#sbybeautyblogger
#beautynesiamember
#bloggerceria
#bloggerperempuan
#bbloggerid
#jakartabeautyblogger
#review
#influencer
#endorsement
#endorsementid
#openendorsement
#socobeautynetwork
#startwithSBN
+ View more details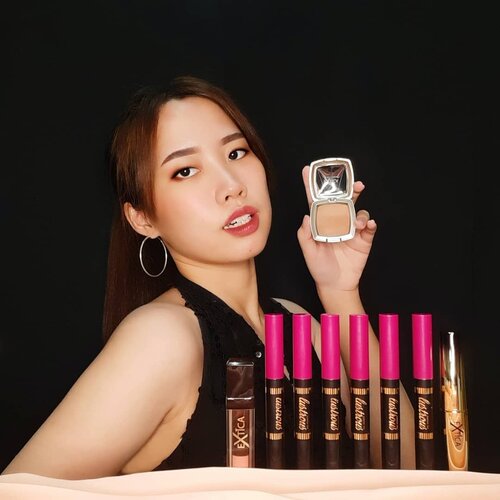 Dikirimin banyak bangettt warna si Lustrous Cushion Tint dari @extica.id dan beberapa makeup lagi yaitu lip matte, bronzer & eyeliner 😍
LUSTROUS CUSHION TINT :
Ada 6 variant warna (swipe left for the swatches) dan semuanya cantik-cantik banget 😍😍😍 but my fav is amethyst & raisin wine
EYELINER :
Dia bentuknya kuas gitu tapi kaku jadi enak banget buat pemula + dia itu smudgeproof and waterproof (tipe yang kl di gosok ga beleber tapi malah rontok serpihan2 gitu)
MATTE LIP CREAM :
Ini warnanya juga cantik bangettt parah (kalian bisa cek highlights story aku yang "EXTICA" buat liat swatchnya)
GRADATION BRONZER :
Soft brown and powdery gitu dia dan kl udah di blend cakep banget 😍
Overall I love the Lustrous Cushion Tint the most !!! Juara bangetttt dia jatohnya velvet gitu ga lengket dan ga kering di bibir 😍
#makeupreview
#selebgram
#beautyinfluencer
#clozetteid
#beautyblogger
#beautyvlogger
#reviewer
#endorse
#endorsement

+ View more details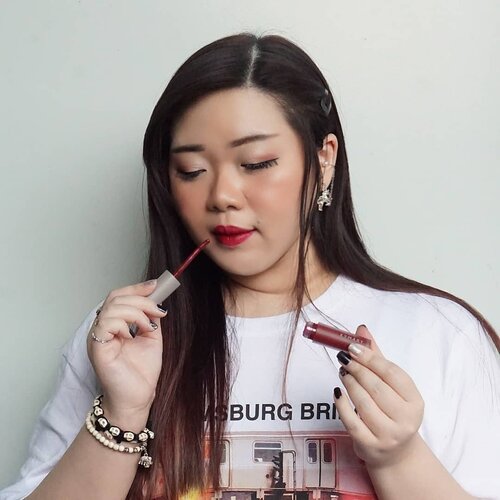 + View more details

loading ...
Back To Top