loading...
Search
39 RESULTS FOR SWITZERLAND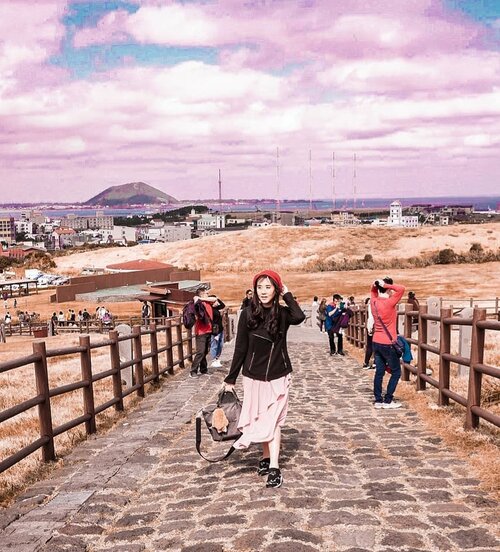 + View more details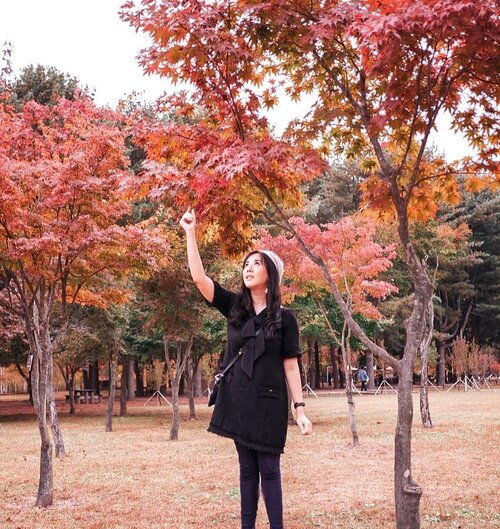 + View more details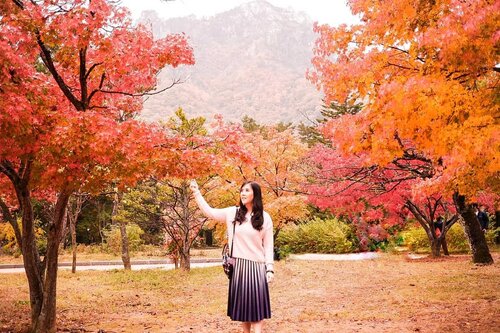 + View more details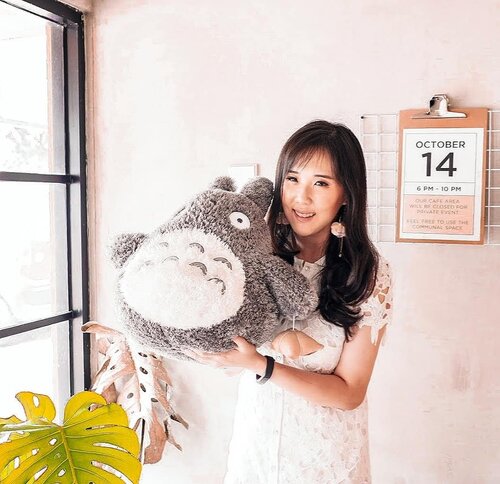 + View more details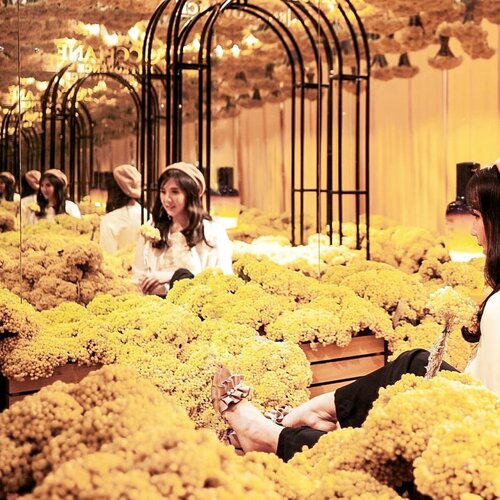 + View more details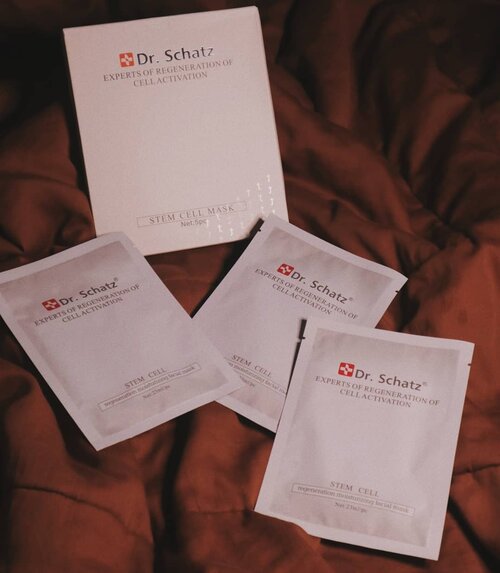 I want to share something extraordinary mask! Say Hello to @drschatz Stem Cell Regeneration Moisturizing Facial Mask.
Buat yang belum tau, @drschatz ini dari Switzerland. Masker dgn bahan aktif stem cell dan Hyaluronic Acid yg secara aktif membantu kulit menjadi lebih kenyal, lembab, dan kaya akan antioksidan
.
There are alot of benefits from this special mask:
1. Whitening : langsung mencerahkan wajah dari pemakaian pertama dan lebih glowing afterwards.
2. Repair: memperbaiki tekstur kulit yang tidak rata.
3. Neutralizing: membantu menetralkan kulit yang alergi, merah-merah dan bengkak.
4. Moisturizing: sesuai namanya, membantu kukit menjadi lebih halus dan kenyal
5. Anti aging: tighten the skin dan mencegah kerutan
6. Minimize pores dgn pemakian rutin
7. Memudarkan bekas jerawat
8. Mengangkat sel kulit mati
9. Membuat kulit lebih gampang diaplikasikan makeup, makeup pun stay dan tahan lama
.
I've posted my review di instastory di highligh "dr. Schatz", kalian bisa langsung liat before-afternya.
Di aku perubahan udah terlihat banget pas pertama kali pake. Pas abis pake mask nya, ga gitu ketara banget tapi pagi nya lgsg keliatan bedanya, dipikir matanya yang halu krna baru bangun trnyata emg kulitnya sebagus itu😍 kayak abis treatment dari dokter tp ini ga perlu ke dokter. Wajah jadi lebih glowy, fresh and beneran kenyal. Bahkan sampe jerawat aja mengecil, merah2 memudar jauh, bahkan beberapa bekas jerawat yg pink2 gitu memudar banyak. aku kayak seneng banget wajah ku trlihat super cerah. Whitening effect nya dapet banget!
.
Untuk hasil pasti variasi di wajah orang2 yah. Dari yang aku tau, kalo untuk pengobatan wajah, baru bisa terlihat hasil yang significant setelah 7x, sedangkan untuk maintain, bisa dilakukan 1-3x seminggu.
.
1box isi 5pcs mask bisa untuk 2-3minggu pemakaian (balik lg tergntung masing2 pemakaian pribadi).
Aku seneng banget bsa coba ini, wajahku bener2 langsung keliatan sehat banget dari pemakaian 1x aja, apalagi rutin❤️
Thankyou @drschatz for sending me this goodies. Update bakal aku taro di Story and Highlight
.
.
.
.
#drschatz
#drschatzindonesia
#beautyreview
#facemask
#honestreview
#sponsoredreview
#cchannelid
#clozetteid

+ View more details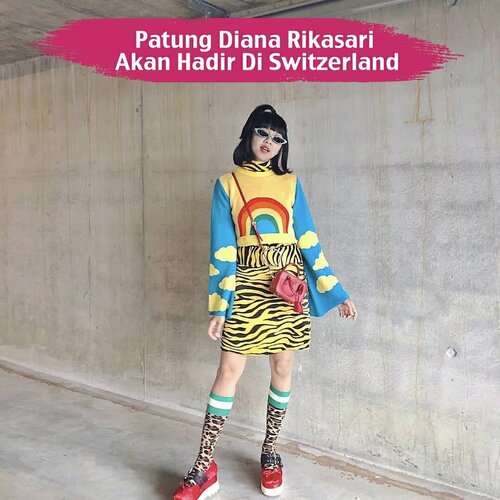 [Patung Diana Rikasari Akan Hadir Di Switzerland].Berita membanggakan datang dari blogger sekaligus fashion designer Indonesia, Diana Rikasari. Diketahui tinggal beberapa lama di Swiss, Diana memposting di akun Instagram pribadinya bahwa sedang berkolaborasi dengan @historischesmuseumsg untuk membuat sebuah patung dirinya sebagai perwakilan Asia dengan gaya fashion unik dalam "Spiel der Kulturen" exhibition yang berlangsung mulai 29 Februari 2019!.Patung ini akan berukuran sama seperti tubuh aslinya serta mengenakan pakaian pribadi Diana agar terlihat lebih real..Berencana ke Swiss? Jangan lupa untuk mengunjungi "Diana" di "Spiel der Kulturen" exhibition, Clozetters..📸 @dianarikasari
#ClozetteID
#DianaRikasari

+ View more details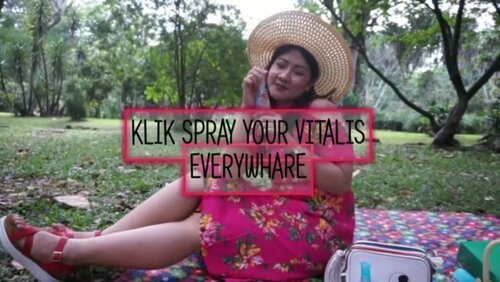 Ketika memulai pagi sebelum beraktivitas aku biasanya memulai kembali semangatku dengan pilihan parfum karna menurut ku parfum dapat membangkitkan kembali semangat sehingga setiap awal kegiatanku menjadi lebih powerfull, pilihan favorit aku sebelum memulai aktivitas ketika bekerja aku gunakan Vitalis Glamour Body Scent varian SHEER dengan parfum kelas dunia mampu mengawali mood ku menjadi lebih baik semua karna @pesonavitalis yg menakjubkan , chic, dan melekat dg kombinasi dari aroma fruity, floral, gourmand serta woody yg membantu memancarkan aura glamour dalam diriku untuk start rechange my mood, hal rutinku aku semprotkan ketika setelah mandi dan aku juga semprotkan kembali ketika bergegas beraktivitas setelah rapi menggunakan pakaian kemudian berangkat untuk memulai beraktivitas , ketika aku menikmati alam yg sejuk @pesonavitalis Vitalis Switzerland Surprise menjadi pilihan ku aroma wewangianya menjadi pilihan menambah pesona daya pikat terhadap alam dengan kombinasi aroma orange,amber,dan cedarwood yg dpat memancarkan perasaan rileks dan bahagia dalam menghidupkan kembali semangatku sehingga aroma Switzerland dapat menyatu pula dengan alam lingkungan sekitarku , vitalis pelengkap moodku dalam beraktiitas _ohh ya aku punya tips untuk
#SprayYourVitalis
tahan hingga 24 jam sperti yg aku gunakan sehari-hari, kalian cukup gunakan rangkaian varian @pesonavitalis kesukaan kalian salah satunya aku menyukai Switzerland suprise dan body scent sheer lalu semprotkan pada bagian leher/belakang telinga, lalu lengan pada tangan dkt area nadi, siku-siku tangan, dan lipatan lutut serta punggung badan kalian dan bagian tersebut dapat mengrangsang aroma tubuh kalian ketika menggunakan parfum sehingga lebih tahan hingga 24 jam sehingga dapat merasakan daya pikat pesona aroma dari @pesonavitalis . Kalian juga wajib coba varian @pesonavitalis untuk membuat mood kalian lebih semangat ya gaes @eridarida @san2pit @mayairyani yuk cobain dan temukan rangkaian @pesonavitalis di minimarket terdekat dengan ragam pilihan menjadi kesukaan kalian serta
#SprayYourVitalis
to your body
#PesonaVitalis
#VitalisBodyScent
#clozetteid
+ View more details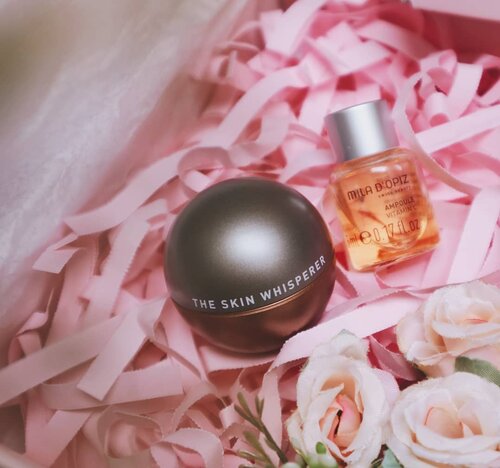 + View more details

loading ...
Back To Top