loading...
Search
19 RESULTS FOR TEAMLAB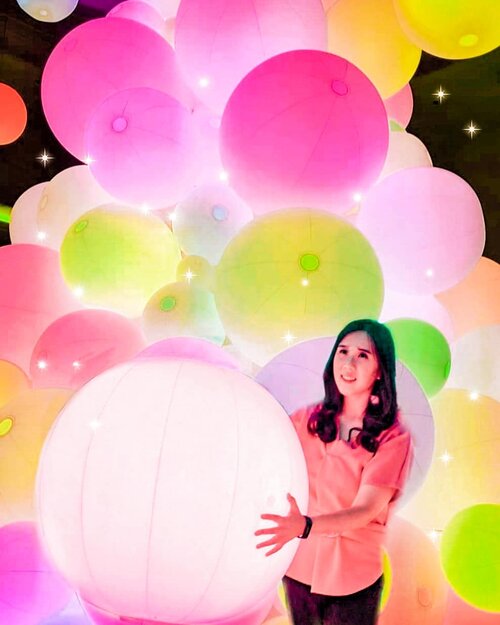 + View more details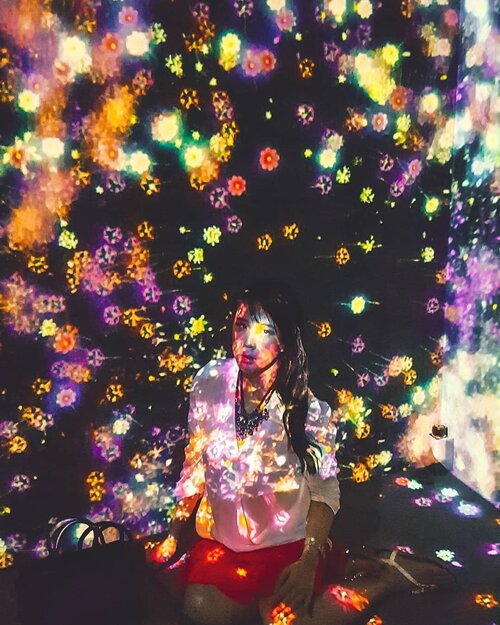 + View more details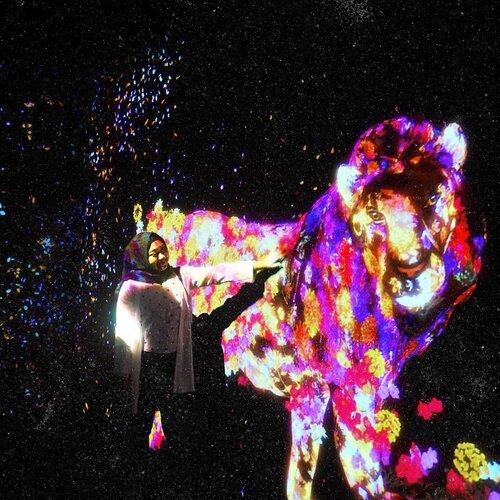 + View more details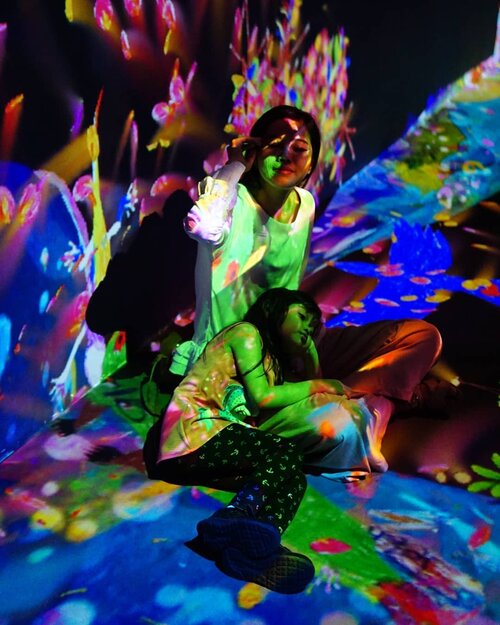 Weekend kali ini pada kemana? Bagi yang masih bingung main aja ke @futureparkjakarta di Gandaria City. .Kemarin seru banget kita sekeluarga main ke
#FutureParkJakarta
. Didalamnya merupakan paduan antara karya seni, ilmu pengetahuan, teknologi, desain, dan alam..Ada 5 instalasi digital yang memiliki pengalaman uniknya masing-masing.1. Animals of Flowers, Symbiotic Lives. tersapat bunga-bunga bertunas, mekar, menyebar, dan menghilang. Ketika kita menyentuh binatang, bunga-bunga akan menyebar dan binatang akan menghilang.2. Graffiti Nature: Lost, Immersed and Reborn, satu ekosistem seni yang berisi karya seni yang digambar oleh pengunjung.3. Sliding through the Fruit Field, yakni tempat meluncur dimana buah-buahan bertumbuh.4. Sketch Aquarium: akuarium raksasa di mana hasil karya yang kita warnai menjadi hidup dan bisa berenang serta bereaksi terhadap sentuhan.5. Light Ball Orchestra : bola-bola cahaya yang bisa menggelinding berubah warna dan suara..Pastinya bukan cuma anak-anak yang happy bermain di dalamnya tetapi juga orang dewasa akan tenggelam dalam suasana yang menyenangkan. Jadi tunggu apalagi weekend nanti ke Future Park Jakarta aja 😆.Thank you @inkemarisassociates for having us 💗📸@dennyirawanphotos
#lifestyle
#style
#clozetteid
#potd
#futurepark
#teamlab

+ View more details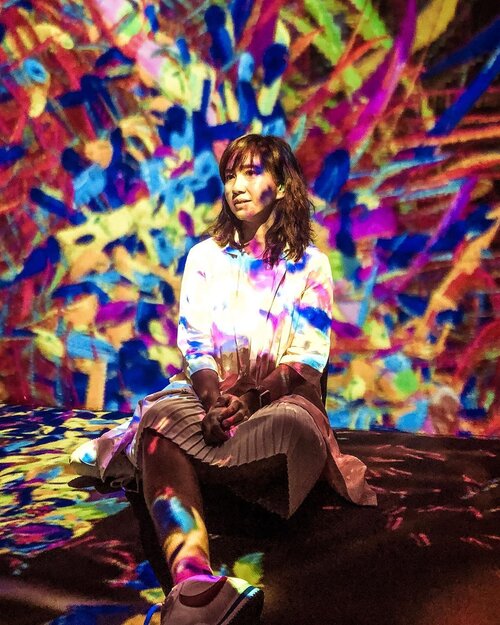 Main ke @futureparkjakarta Gandaria City minggu lalu, an interactive art exhibition. Ada 5 area di sini, Animal Flowers, Symbiotic Lives, Graffti Nature: Lost, Immersed and Reborn, Sliding through the Fruit Field, Sketch Aquarium, dan Light Ball Orchestra. Semuanya colorful dan menyenangkan. 😄
.
Pernah berkunjung di futurepark yang ada di ArtScience Museum Singapore dulu. Hampir sama isinya, cuma yang di sini lebih kecil. But it still fun, though. .
Exhibitionnya bakal ada sampai 20 Desember 2019. Ada yang belum ke sini? Bareng yuks! 😁
.
.
.
.
.
#teamlabborderless
#teamlab
#futureparkjakarta
#futurepark
#artexhibition
#artinstallation
#light
#colorful
#colorplay
#whp
#whplightplay
#whpcolorful
#whpcolorplay
#shotoniphone
#ootd
#clozetteid
+ View more details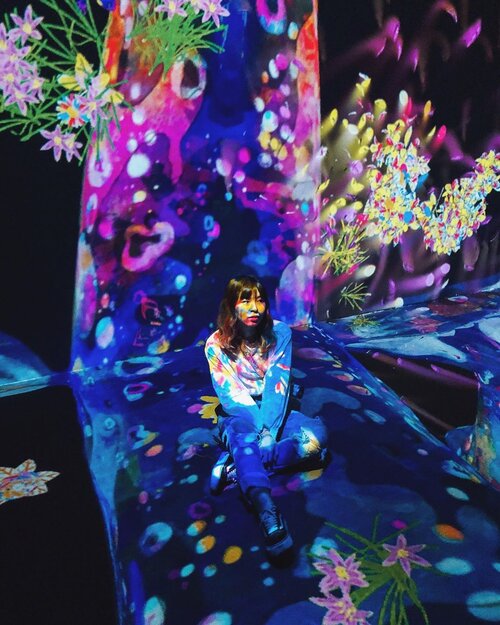 + View more details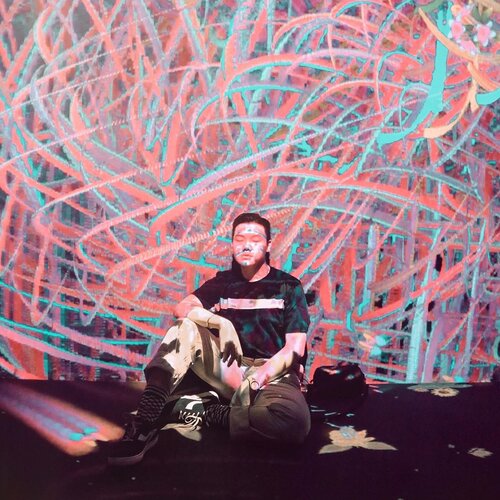 "TEAMLAB FUTUREPARK IS FINALLY OPEN FOR PUBLIC TODAY: 21st JUNE 2019"...So excited!!:), finally TeamLab FuturePark @futureparkjakarta is finally open for public today, 21st June 2019 in Gandaria City mall, Jakarta ❤️. Such a good and interesting news isn't it? Jadi, aku tuh seneng banget ya bisa dateng dan main kesini, plus explore explore Interactive Art exhibition ini 🔥. Lokasi dari Future Park ini itu di Lt.2, Gandaria City Mall. Future Park ini aku yakin kalian pasti kalo udah masuk gak bakal. Deh mau keluar, karena tempat tempatnya juga yang very
#instagrammable
asli:). –Di dalam TeamLab @futureparkjakarta ini ada 5 art installation yang bisa kalian explore and of course, untuk foto foto juga ya kann?? Jadi, yang pertama itu ada "Animal flowers", "Symbiotic lives", "Graffiti reborn", "Sliding through the fruit field", "Sketch aquarium", dan yang terakhir ada "Light Ball orchestra". Kalo spot favoritku so far yaitu, yang sekarang aku lagi foto nih: Graffiti reborn (buat foto foto sih ini kerenn pake banget), kalo buat seru seruan sama temen kalian bisa cobaiin yang "Sliding through the fruit field", dan kalau kalian ingin foto foto mandja pake bola bola yang lampunga itu bisa berubah pas dipegang, nah mending ke area "LightBall orchestra".–Starting today and right now:)!, @futureparkjakarta is open for public until 20th December 2019 at 2nd floor of Gandaria City Mall, South Jakarta. By the way, thanks for having me ya @futureparkjakarta . What an unforgettable memories
#futureparkjakarta
#futurepark
#jktgo
(📸snap by: @ireneverent )

+ View more details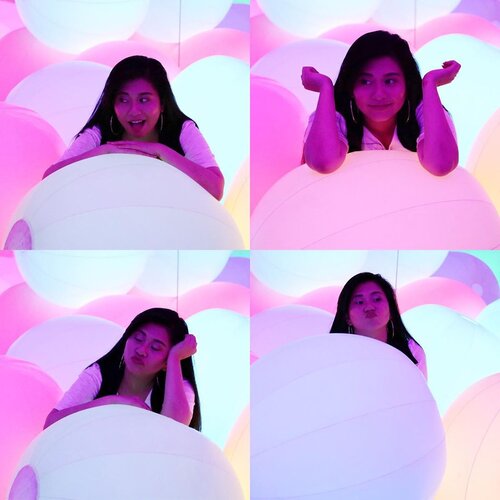 + View more details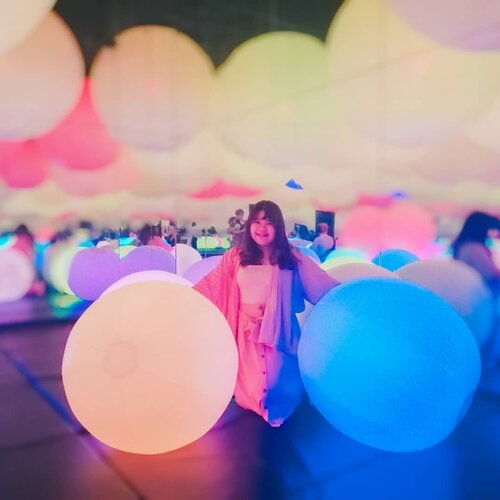 + View more details

loading ...
Back To Top