loading...
Search
162 RESULTS FOR TECHNOLOGY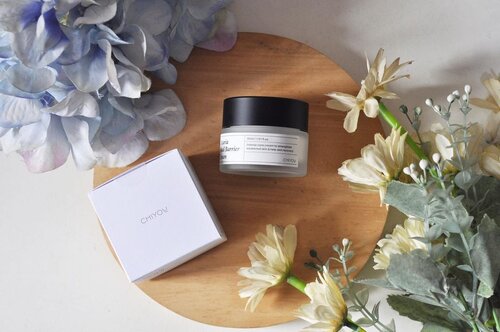 #Repost
from Clozette Ambassador @wennykyuuto. Another moisturizer from @hicharis_official that's approved by my sensitive and acne prone skin: @chiyouskin Cicaria Dual Barrier Cream 🥰
.
.
I've been having sensitive and acne prone skin since around 6 yrs ago, I believe it happened because my skin barrier has been compromised. If you have read my previous review, it's been so difficult for me to find moisturizer that doesn't break me out 😭
But hearing that this
#Chiyou
Cicaria Dual Barrier Cream which has microbiome technology and protect the skin from the inside (with ceramide) and the outside (with cica). I am definitely sold!
.
This soft cream feels light in texture and didn't leave any greasy film.
It has no sensitizing ingredients and me likey!
.
Been trying it almost for 2 weeks and my first impression thoughts for this product are..
Pros:
+ My skin condition is improved (swipe ➡️ to see), it looks more healthy and plumpy
+ No signs of irritation or breakouts so far, but need more time to see (will update in igs if there's any reaction)
+ Light in texture
+ No irritating ingredients
+ Increase my skin moisture level by 4% (swipe to see)
+ Travel friendly packaging
.
Cons:
- a bit small comparing to the price
.
Good news! If you have sensitive skin and wanna try this moisturizer, you can get 113k off by buying through this link:
http://hicharis.net/wennykyuuto/1Oau
(can also be clicked on my bio), you're welcome 😘
.
.
.
@chiyouskin
#chiyouskin
#EverydaySkinShield
#SkinImmunityBooster
#TrendyIngredient
#SkinProtector
#InandOutcream
#CharisCeleb
@hicharis_official
#charis
#charisapp
#hicharis
#ClozetteID
#clozetteambassador
#aestheticaccount
#minireview
#skincare
#skincareaddict
#skincarejunkie
#beautyblogger
#beauty
#bblogger
#kbeauty
#aestheticaccount
+ View more details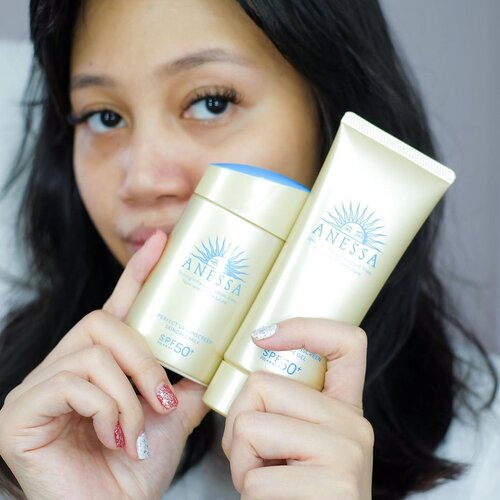 #Repost
from Clozette Ambassador @rayditaph. Anessa Perfect UV Sunscreen Milk & Anessa Perfect UV Sunscreen Gel
Si upgraded Anessa Perfect UV Sunscreen ini dilengkapi dengan Auto Booster Technology (stronger with sweat, water, heat and humidity), skincare formula and anti-wrinkle. Untuk kemasan nya pun yg upgraded ini recycable (safe for the ocean)
Performa nya gimana? Udah gue tulis lengkap di blog okeh
@anessaindonesia
#Clozetteid
#ClozetteIDReview
#LADYBOSS
#ANESSA
+ View more details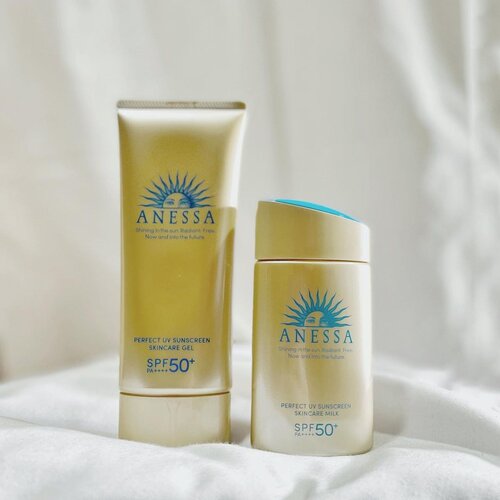 #Repost
from Clozetter @tifanydheanisa. ANESSA is No. 1 Sunscreen brand in Japan for 21 years (from Shiseido Research).
With New Ultimate UV Protection, Technology and New Formula from @anessaindonesia with Booster Technology, stronger sweat, water, heat and now humidity. More Review tifanydheanisa.wordpress.com. Happy reading ❤️
#Clozetteid
#ClozetteIDReview
#LADYBOSS
#ANESSA
+ View more details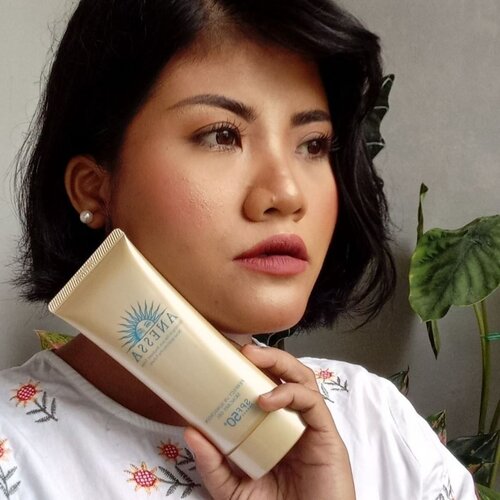 #Repost
from Clozetter @piiziiwiizii. Sunscreen Canggih Anessa.
Kenapa dibilang canggih sih? Karena produk keluaran Anessa ini sudah menerapkan teknologi dan formula yang aman bagi lingkungan. Atau berdasar pada "Sustainability Innovation"
Selain itu, produk ini dilengkapi dengan formula anti wrinkle. Lalu ada Auto Booster Technology yang lebih tahan banting terhadap keringat, air, panas, dan yang terbaru adalah tahan dengan kelembapan yang berlebih.
-
Review ini sudah up di blog. Silahkan mampir. Link di Bio
-
#Clozetteid
#ClozetteIDReview
#LADYBOSS
#ANESSA
+ View more details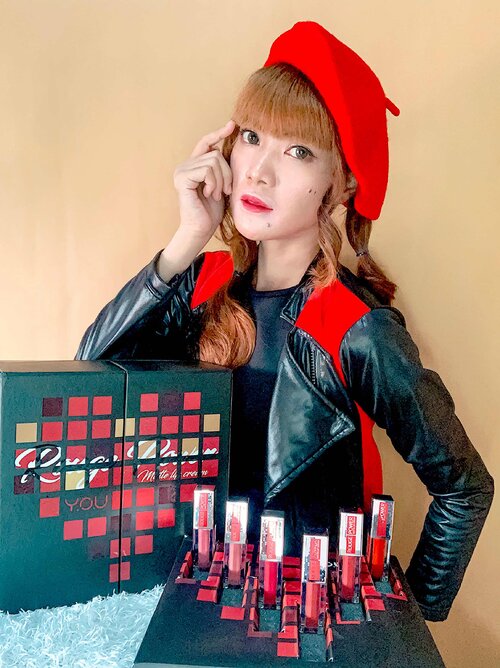 💄💋Lip Cream Anti Galau💋💄
Hello Everyone!
Kamu suka kesel ga sih lip cream yang kamu pake bikin kering & ga stay di bibir? Bikin galau akuuut kalau kaya gitu, penampilan pasti jadi kurang oke☹️
Nah, kebetulan banget @youbeauty_idn baru aja mengeluarkan produk baru yaitu Rouge Power Matte Lip Cream yang tahan lama hingga 18 jam tanpa membuat bibir kering.. Waaahhh aku happy banget lho ketika tau Y.O.U launching produk ini❤️
===•••===
⭐️ 𝐘.𝐎.𝐔 𝐑𝐨𝐮𝐠𝐞 𝐏𝐨𝐰𝐞𝐫 𝐌𝐚𝐭𝐭𝐞 𝐋𝐢𝐩 𝐂𝐫𝐞𝐚𝐦⭐️
🔅Mengandung Manuka Honey dari New Zealand: Menutrisi & Melembabkan Bibir
🔅Color-Lock Technology: Long Lasting Up to 18 Hours
🔅Waterproof, Transferproof, & Maskproof
🔅Pigmented & Lightweight
🔅Nourishing Matte Finish
🔅Alcohol Free, Paraben Free, Talc Free
🔅BPOM
🔅Affordable Price Only Rp 79.000
===•••===
💋Produk ini memiliki 6 Shade, yaitu:
💄R448 Kindness (Romantic Nude Pink)
💄R346 Whisper (Dusty Rose)
💄R476 Passion (Empowerimg Red)
💄R565 Alert (Fine Wine Red)
💄R667 Allure (Tomato Red)
💄R677 Release (Flery Red)
Shade favorit aku untuk daily looks adalah Kindness karena warnanya soft pink, sedangkan untuk hangout aku lebih suka shade Passion karena warnanya lebih terang jadi lebih keliatan fresh (Ini yang aku pake di foto feeds ya guys).
So, buat kamu semua biar ga galau lagi akibat salah pilih lip cream, wajib banget cobain Rouge Power ini.. Yuuk langsung aja order melalui Shopee Official Storenya —> youbeautyofficial💕💕
•
•
@youbeauty_idn
@shopee_id
#YouRedCode
#YOUMakeups
#RoughPower
#BeYOUtiful
#LipCreamYOU
#LipCreamMatte
#LipCreamMaskproof
#ReviewMakeup
#2022GlowUp
#ClozetteId
#ClozetteIdReview

+ View more details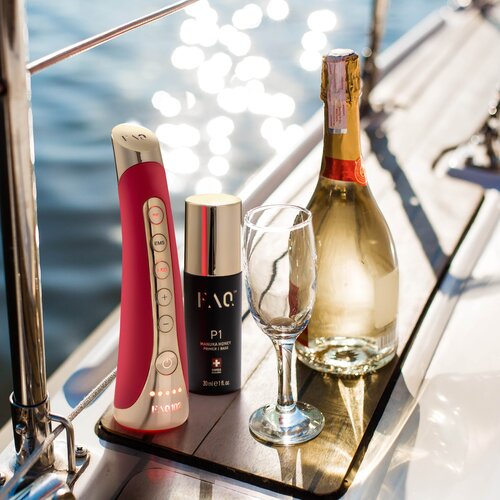 ...
Sekarang kamu dapat mengendalikan kulit semaumu dengan mempertegas garis rahang, mencerahkan kompleksi, meremajakan kulit, memancarkan cahaya muda, menghaluskan garis atau kerutan wajah. Simak juga artikel menarik lainnya di Article Section pada Clozette App.

+ View more details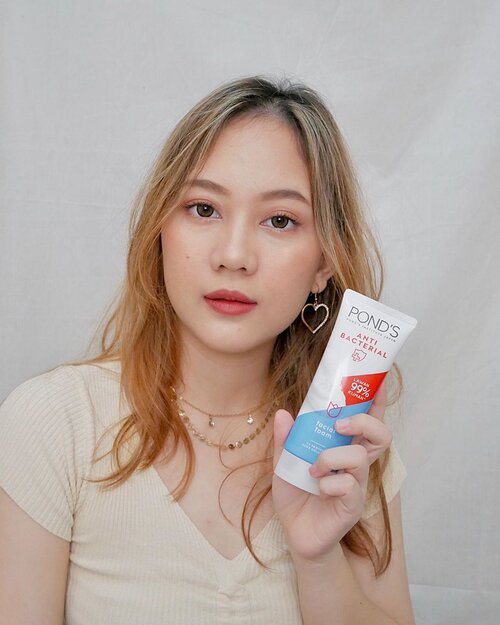 Hello guys kalian tau nggak sih kalau dalam 1 jam aja ternyata kita bisa menyentuh wajah hingga 23x lho 😨 Padahal tangan kita ini salah satu sumber penyebaran bakteri. Menurutku wajib banget deh sekarang menjaga kebersihan badan dan wajah. Nah untuk membersihkan wajah dari bakteri, akhir-akhir ini aku lagi suka pakai Ponds Anti Bacterial Facial Foam yang praktis dan bisa menghilangkan bakteri dan kuman di wajah 99% dengan TT-Protect Technology. Setelah cuci muka rasanya fresh banget, kulitku juga menjadi bersih, sehat dan glowing 😍 Yuk jadikan kebiasaan mencuci tangan dan mencuci wajah dengan formula anti bakteri setiap hari!@pondsindonesia
#CuciTanganmuCuciMukamu
#pondsantibacterialfacialfoam
#clozetteid
+ View more details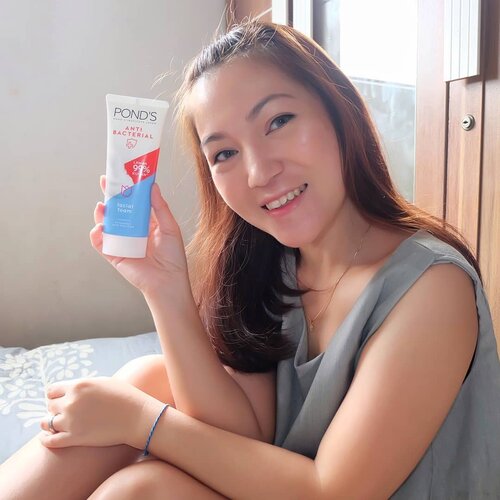 Belakangan ini aku dengar anjuran untuk tidak sering-sering menyentuh wajah, tapi nyatanya ada penelitian yg bilang kalau rata-rata kita akan menyentuh wajah hingga 23 kali dalam sejam lho!
Padahal di masa pandemi kayak sekarang ini kita harus tetap menjaga kebersihan kulit sebagai perlindungan terluar kita.. Makanya, selain sering cuci tangan dengan sabun antiseptik, yg ga kalah penting juga cuci muka dengan PONDS Anti Bacterial Facial Foam yang mengandung TT Protect Technology dan mampu menghilangkan bakteri dan kuman hingga 99%
.
Belum terlambat koq untuk memulai kebiasaan baru,
#CuciTanganmuCuciMukamu
dengan
#PONDSAntiBacterialFacialFoam
supaya kulit wajah tetap bersih, sehat dan pastinya makin glowing ✨
.
@pondsindonesia
#anitamayaadotcom
#beauty
#skincare
#facialfoam
#bloggerslife
#ClozetteID

+ View more details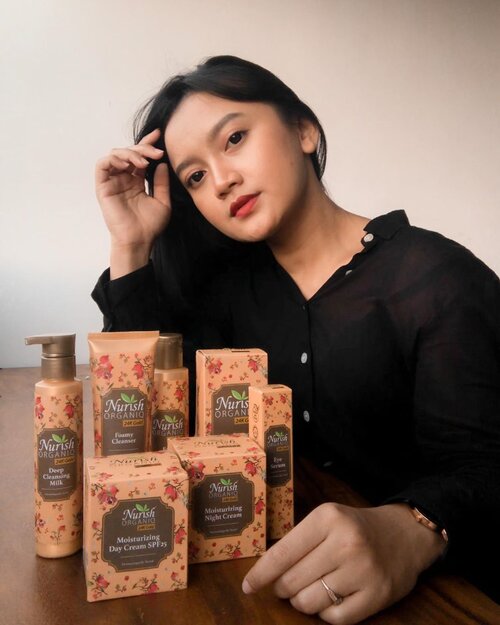 Glow in gold with Nurish Organiq 24K Gold !!!• Di usiaku yang sudah menginjak 20an akhir saat ini, aku harus mulai memilih produk skincare yang dapat melawan tanda tanda penuaan dini•Jadi saat ini aku sedang rutin menggunakan rangkaian produk skuncare Nurish Organiq 24K Gold dengan natural & organic technology, mengandung 24K Gold, Extrak Pomegranate, Aqua Collagen, Hexapeptide & Multivitamin B, C & E yang dapat memperlambat proses penuaan dini dan membuat kulit halus & lembut.•Sejak menggunakan rangkaian produk dari @nurishorganiq_id ini, kulitku jadi lebih fresh dan halus..Selain formulanya yang sangat lembut di kulit dan wanginya yang menenangkan, Nurish Organiq 24K Gold ini sudah bersertifikasi halal, berbahan natural dan organik, tidak mengandung bahan-bahan tambahan yang dapatmengiritasi kulit dan sudah teruji secara dermatologis jadi aman banget•Buat temen-temen yang pengen nyobain, produk ini sudah tersedia secara exclusive di Guardian dan Shopee..Dapatkan diskon khusus di Shopee Nurish Organiq dengan kode voucher NURICLZTE •Thank you @clozetteid udah ngajakin aku buat nyobain produk sebagus ini ❤️•
#GlowinGold
#NurishOrganiqID
#NurishOrganiq24KGold
#NurishOrganiqXClozetteIDReview
#ClozetteID
#ClozetteIDReview

+ View more details

loading ...
Back To Top