loading...
Search
12,224 RESULTS FOR THANKFUL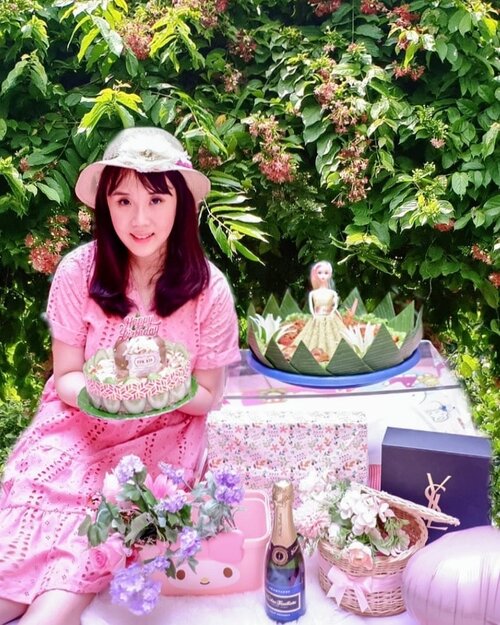 MY 2ND QUARANTINE BDAY❤Ga nyangka bakal quarantine bday lagi tahun ini karena masih PPKM. But, be grateful always masih sehat semua sampe sekarang dan bebas dari Covid19 😇Buat yg kasih ucapan dan kado2, thanks a lot❤❤ This year, gw menang hadiah 2x : motor Honda ADV dari @shopee_id dan 1 kado lagi dari Dove yg masih blm dibuka karena dipacking kayu. Kado2 lainnya juga terima kasih 🙏 It means a lot to me and also your prayer. May you all be safe and healthy through this pandemic ❤
#quarantinebirthday
#birthday
#01082021
#ppkm
#helloaugust

+ View more details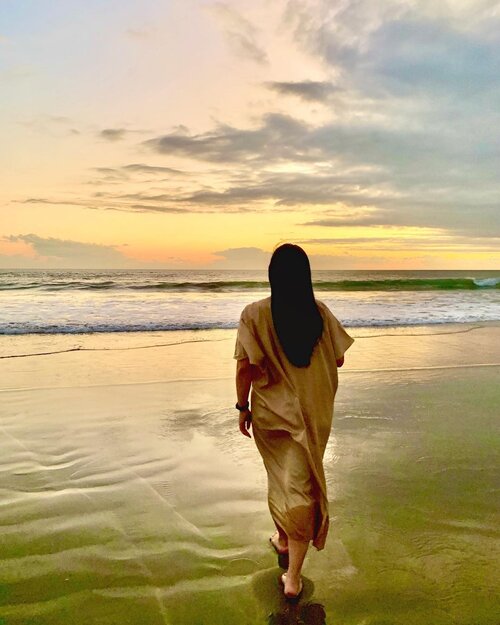 + View more details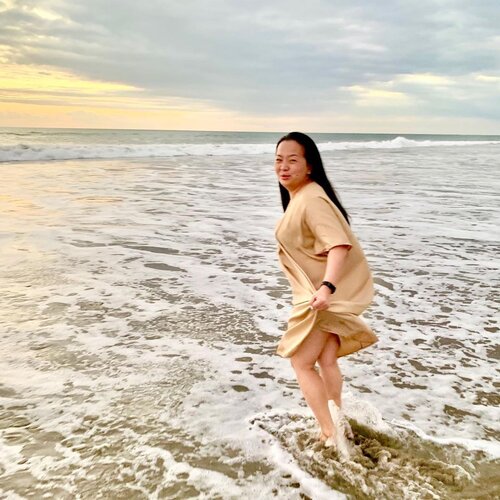 + View more details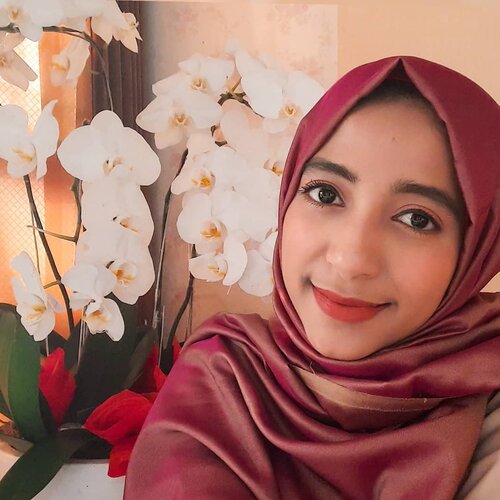 Assalamualaikum.......
#masyaallah
seneng banget hari ini bisa ikutan makeup class bareng ka Tia Nurhadiantia. Makeup expert L'Oreal Indonesia.
ㅤㅤㅤㅤㅤㅤ
setelah berbulan-bulan makeup ini hibernasi. Akhirnya di pake juga 🤣
Beberapa kali ikutan class make up. Baru kali ini ngerasa yang paling beda.
ㅤㅤㅤㅤㅤㅤ
Kalau biasanya makeup class itu hanya sekedar belajar make up dengan makeup expert. Di webiner ini beda. Selain kelasnya gratis. kita di berikan banyak knowledge baru. Baik pengenalan produk-produk makeup best seller dan juga pengenalan tentang menjaga kesehatan wajah dengan dokter spesialis kulit kelamin dr. Kardiana Dewi Sp,kk.
ㅤㅤㅤㅤㅤㅤ
Dengan tema webiner yang ok banget "Beauty Ready For New Normal" di harapkan kita ready untuk menyambut new normal dengan kondisi yang sehat. Jadi, meski selama pandemi ini kita lebih menghabiskan waktu di rumah aja bukan berarti mogok untuk menjaga kesehatan kulit ya. Dan ketika mulai aktif lagi bekerja dengan menggunakan masker kita masih tetap tampil menarik dengan polesan sederhana seperti makeup aku ini. Hehehe
ㅤㅤㅤㅤㅤㅤ
Jadi skincare Routine harus selalu kita upayakan ya. Inget tidak ada yang instant di dunia ini. 🤣 setidaknya moisturizer dan tabir surya selalu standby di muka kita.
ㅤㅤㅤㅤㅤㅤ
Thanks buat semua Penyelenggara, Narasumber dan Tim yang sudah memberikan pelajaran baru hari ini.
ㅤㅤㅤㅤㅤㅤ
#ClozetteID
#LOrealxLazadaBeautyReady
#BeautyReady
#LazadaID
+ View more details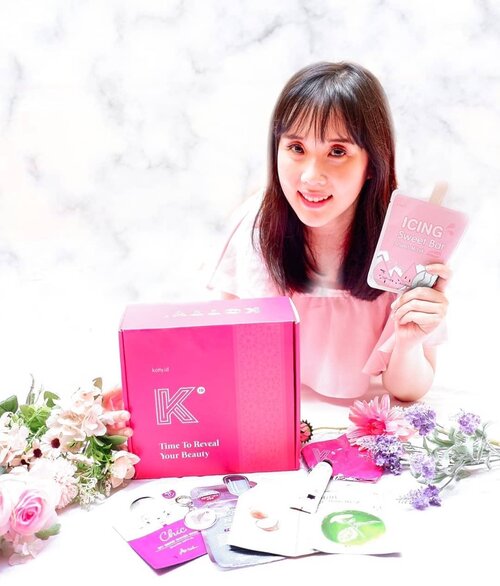 Hallo Kottygirls
Hari ini aku dapat KOTTYBOX  dari Kotty Kosmetik  @kottykosmetik x @mediheal_idn x @ariul_id x @apieu_idn
Nah, buat yg penasaran di dalam nya itu ada beberapa sheetmask dari mediheal, ariul , apieu dan aku juga dapat hand essence dari Ariul. Happy-nya lagi juga dapat merchandise kece dari KOTTY.
Nah, buat yg penasaran dengan manfaat 5 sheet mask yg aku dapat, biaa check dibawah sini ya :
1. Mediheal Pure Calming Mask
sheetmask ini cocok banget buat kalian yg mempunyai kulit yg mudah berjerawat dan iritasi karena ada ekstrak cyananchum atratum & centella asiatica.
2. Mediheal N.M.F Aquaring Ampoule Mask
sheetmask ini cocok untuk kalian yg mempunyai kulit kering karena ada kandungan allantoin & trehalose.
3. Apieu Coconut Milk One Pack Face Mask
sheetmask ini cocok banget buat kalian yg menginginkan kulit lembab dan halus. karena sheetmask ini di perkaya susu dan bahan ekstrak alami yg dapat menutrisi kulit kalian.
4. Apieu Icing Sweet Bar Sheet Mask Watermelon
sheetmask ini mengandung ekstrak buah watermelon yg menutrisi, menenangkan, mengencangkan, dan melembapkan kulit.
5. Ariul Chic My Mood Maker Mask
sheetmask ini cocok banget buat kalian yg punya masalah pori2 dan kulit berminyak
Sekarang kalian bisa dapatin semua produk favorit di @Kottykosmetik atau via shopee di 
https://shopee.co.id/kottykosmetik?smtt=0.0.9
🥰🥰
Thanks to @kottykosmetik
#masker
#peeloffmask
#koreanmask
#kottybox
#naturalmakeup

+ View more details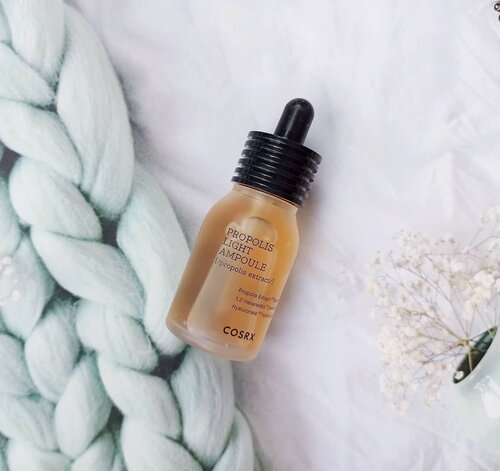 Haii haii.. It's time to review about 𝗖𝗢𝗦𝗥𝗫 𝗙𝘂𝗹𝗹 𝗙𝗶𝘁 𝗣𝗿𝗼𝗽𝗼𝗹𝗶𝘀 𝗟𝗶𝗴𝗵𝘁 𝗔𝗺𝗽𝗼𝘂𝗹𝗲, and this is my first time using Propolis in skincare. I already use it for almost 1 month and so far my skin doesn't show any negative reaction like breakouts. My skin feels really hydrated and plumps after use.The texture is rich and thick because of the high concentration. The color is transparent and a little bit like gel-watery which reminds me of honey. It spreads easily on my skin and doesn't feel sticky at all if you using of enough amount. It take a couple of minute to absorbs. It has no scent.I usually just need a drop of this for my PM skincare routine, depending on my skin condition and I layer them with other moisturizers. I have dry-combination skin so this products good for moisturizing, hydrating my skin and makes it look glowing and more healthier.Ingredients : 𝘗𝘳𝘰𝘱𝘰𝘭𝘪𝘴 𝘌𝘹𝘵𝘳𝘢𝘤𝘵, 𝘏𝘰𝘯𝘦𝘺 𝘌𝘹𝘵𝘳𝘢𝘤𝘵, 𝘉𝘶𝘵𝘺𝘭𝘦𝘯𝘦 𝘎𝘭𝘺𝘤𝘰𝘭, 1,2-𝘏𝘦𝘹𝘢𝘯𝘦𝘥𝘪𝘰𝘭, 𝘎𝘭𝘺𝘤𝘦𝘳𝘪𝘯, 𝘉𝘦𝘵𝘢𝘪𝘯𝘦, 𝘊𝘢𝘴𝘴𝘪𝘢 𝘖𝘣𝘵𝘶𝘴𝘪𝘧𝘰𝘭𝘪𝘢 𝘚𝘦𝘦𝘥 𝘌𝘹𝘵𝘳𝘢𝘤𝘵, 𝘗𝘢𝘯𝘵𝘩𝘦𝘯𝘰𝘭, 𝘗𝘰𝘭𝘺𝘨𝘭𝘺𝘤𝘦𝘳𝘺𝘭-10 𝘓𝘢𝘶𝘳𝘢𝘵𝘦, 𝘗𝘰𝘭𝘺𝘨𝘭𝘺𝘤𝘦𝘳𝘺𝘭-10 𝘔𝘺𝘳𝘪𝘴𝘵𝘢𝘵𝘦, 𝘌𝘵𝘩𝘺𝘭𝘩𝘦𝘹𝘺𝘭𝘨𝘭𝘺𝘤𝘦𝘳𝘪𝘯, 𝘚𝘰𝘥𝘪𝘶𝘮 𝘏𝘺𝘢𝘭𝘶𝘳𝘰𝘯𝘢𝘵𝘦, 𝘏𝘺𝘥𝘳𝘰𝘹𝘺𝘦𝘵𝘩𝘺𝘭 𝘈𝘤𝘳𝘺𝘭𝘢𝘵𝘦/𝘚𝘰𝘥𝘪𝘶𝘮 𝘈𝘤𝘳𝘺𝘭𝘰𝘺𝘭𝘥𝘪𝘮𝘦𝘵𝘩𝘺𝘭 𝘛𝘢𝘶𝘳𝘢𝘵𝘦 𝘊𝘰𝘱𝘰𝘭𝘺𝘮𝘦𝘳, 𝘊𝘢𝘱𝘳𝘺𝘭𝘪𝘤/𝘊𝘢𝘱𝘳𝘪𝘤 𝘛𝘳𝘪𝘨𝘭𝘺𝘤𝘦𝘳𝘪𝘥𝘦COSRX Full Fit Propolis Light Ampoule contain 83.25% concentration of Black Bee Propolis Extract, which is a natural antibacterial and anti-inflammatory ingredient, the ampule helps to heal stressed skin and reduce redness. I never expected to like it this much, my skin got better now. I finally managed to try this popular products from @cosrx thanks to @go.picky 🥰🥰
#pickyxcosrx
#pickyreview
#gopicky
#ClozetteID

+ View more details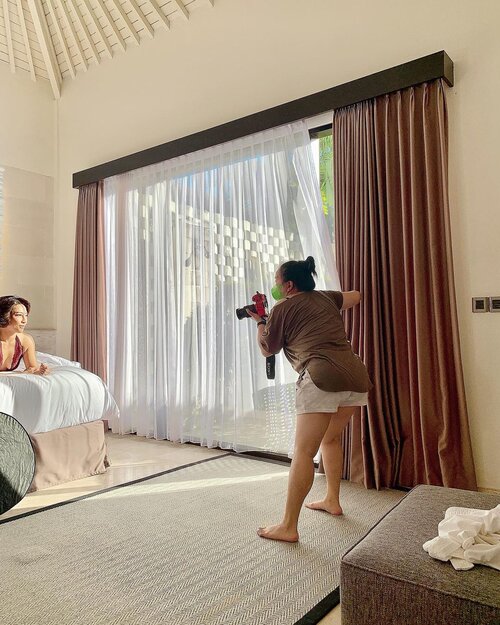 + View more details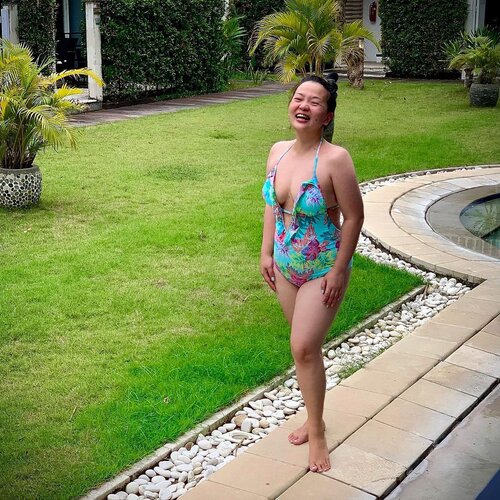 + View more details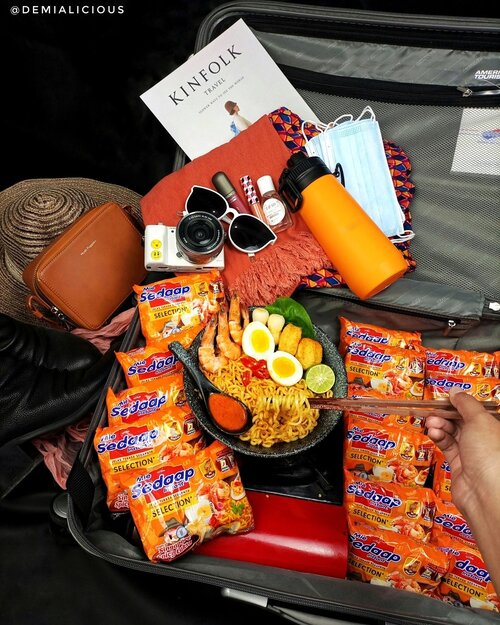 __
PPKM diperpanjang sampe akhir bulan juli nih beb, tetep semangat yaaaa, biar nggak bosen di rumah aja, aku ajakin ngeHALU mau nggak??
Ada yang kangen Singapore? Jalan-jalannya, shoppingnya, foto-fotonya, daaaan yang pasti kulinerannya lah yaaaa
Niih buat kamu yang lagi kangen berat sama Singapore, boleh laaaah cobain @miesedaapid SELECTION SINGAPORE SPICY LAKSA!!!! Biar kangen kamu sama Singapore bisa sedikit terobati!! Sedaap Laksanya, serasa di Singapore!!!
Luv banget sama mienya yang tebel, kenyal, dan kuah currynya yang kaya akan rasa!! Buat kamu yang nggak terlalu suka pedes, tingkat level pedesnya juga bisa diatur sendiri loooh
Udah berasa syegernya nggak nih?? Say thanks aaaah sama @miesedaapid yang selalu berinovasi nyiptain mie dengan rasa yang pas di lidah ✨
Cuss beb cobain sekarang juga, udah bisa dibeli di e-commerce kesayangan kamu looh. Nikmati rasa otentik Singapore Spicy Laksa langsung di rumah sendiri, praktis dan dijamin
#LaksanyaSedaapLah
!!
xoxo
@miesedaapid
#LaksanyaSedaaplah
#MieSedaapSingaporeSpicyLaksa
#SedaapnyaLaksaxQuive
+ View more details

loading ...
Back To Top