loading...
Search
301 RESULTS FOR THESHONET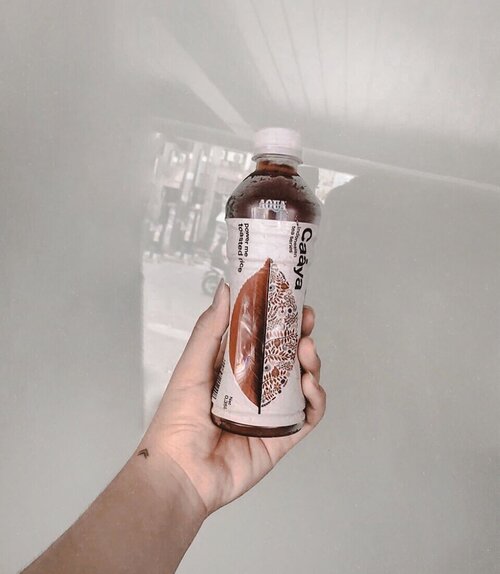 Okay, jadi aku mau sedikit random sharing aja ya. So, kemaren beberapa hari yang lalu kira kira, aku pas banget lagi ke ATM deket rumahku. Dan di dalam ATM, pas banget di ruang tunggu, tiba tiba seorang officeboy membawa nampan dengan banyaknya botol minuman teh terbaru ini. Dan pas aku lihat, ternyata ini tuh dari @sehataqua gengss. Jadi, Danone AQUA ngeluarin minuman terbaru yaitu, CAAYA. –
// Sumpeh dah, ini aku pertama kalinya cobaiin ini. Gila asli:)!, rasanya tuh teh Indonesia banget jujur dan kerasa banget tehnya. Dan ini tuh bukan rasa teh yang abal abal gitu guys. Serius deh, pertama kali aku juga kaget kalo ini dari Danone AQUA. Keinget nostalgia dulu, pernah ada minuman AQUA juga yang rasa strawberry, rasa jeruk, dan lain lain, cuman kalo ini lebih menyehatkan gengs dan pas banget juga kalo diminum dingin dingin....bedeuhhh....dabest.
//
– //
Hayo siapa yang udah cobaiin? .
.
.
.
.
.
.
#caayadanone
#danoneaqua
#sehataqua
#ijuleatsdiary
#clozetteid
#theshonet
#jktinfo
+ View more details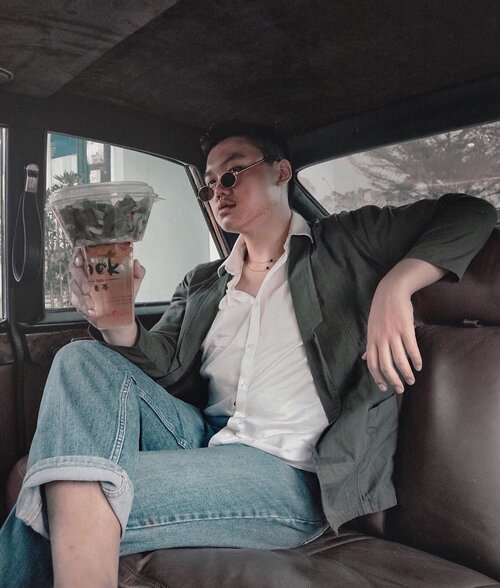 Holding my salad and a delicious drink @look_tea.id together inside this retro vintage old style car 🚘. –
//
Feeling so retro for this vibe to be honest. First, the car, this style and my beloved sunnies. What do you think of this car era would be? //
–
.
.
.
.
.
.
.
#throwbackmoment
#ootdformen
#clozetteid
#theshonet
+ View more details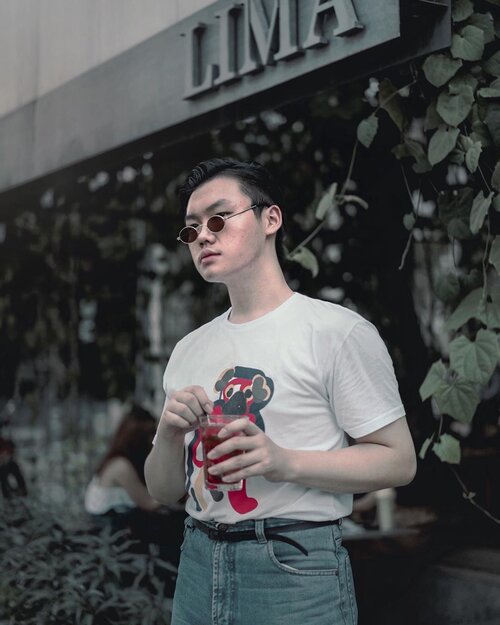 + View more details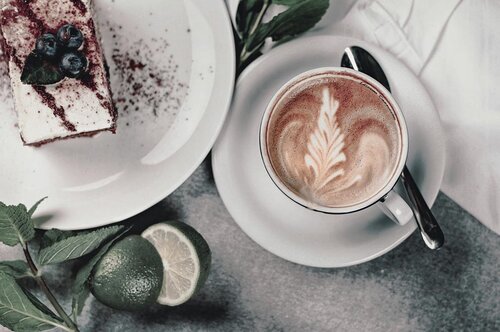 Grab your breakfast now and take a fresh glass of juice/ water/ or maybe a coffee, while me just sitting here and look at this refreshing coffee moodboards.
(Photo by: Toa Heftiba on Unsplash) //Coffee time would never always for breakfast right? , but you can actually drink it while enjoying your lunch. So, have you haad coffee today?
// .......
#asianmenblog
#clozetteid
#theshonet
#flatlaytuesday
#menblogger
+ View more details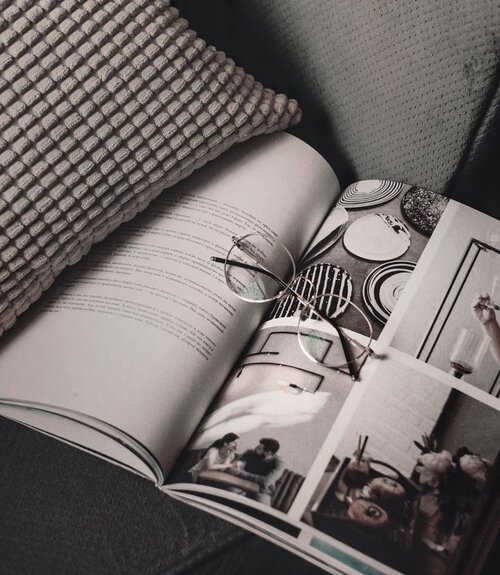 You know that, I'm a big lover of wearing a sunglasses right? But I also feel like clear glasses is a must wear too for me ❤️. It's like somehow, yes I wear it for some reason, just to complete my look-just in case. But what do you think? –
//
And what about you guys? Do you prefer clear glasses or sunglasses? Which one suits you better? Well, in my opinion, clear glasses is somehow important to make your look is a little bit classy but classic. Therefore, sunglasses will make you look super stylish and gives you tip of confident. Plus, I think I might be looking to shop for clear glasses tho hahahahaha (I don't know why hahaha). .
.
.
.
.
.
.
#moodboards
#menfashiontips
#clozetteid
#theshonet
+ View more details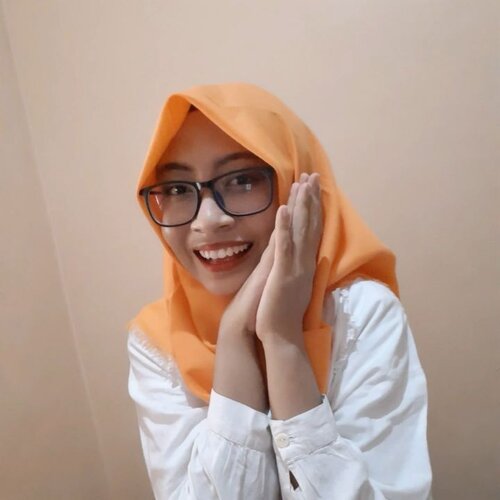 -Lip Tint for Your Lovely Day-
Hayo, siapa yang lagi siap2 mau pergi? Sebelum pergi, jangan lupa scrub dan pake lip tint dulu ya. Biar makin seger. Hehe.
Pakai Lip Tint dari @zoyacosmetics yang menggunakan formulasi khusus dari Korea dengan warna pekat dan nyata.
Berbahan dasar air dan mengandung moisturizer sehingga tidak bikin kering dan mudah diaplikasikan.
Ada 3 shade, yaitu Orange Pop, Berry Glam, dan Pink Party.
Lalu, untuk hasil yang optimal, scrub bibir dulu untuk mengangkat sel kulit mati dengan Lip Scrub dari Zoya Cosmetics juga.
Biji apricotnya yang lembut tidak melukai bibir. Malah klaimnya bisa mengurangi garis halus di bibir.
Untuk variannya ada 3, yakni Sugar, Summer, dan Matcha.
Cus tinggal pilih di
www.zoyacosmetics.com
. Karena ada paket bundling yang bikin harganya jauh lebih murah. Harga normal Rp 102k jadi Rp 85k saja. Udah buru beli. Hehe.
.
.
#ZocosOhMyTint
#OhMyTint
#ZoyaCosmetics
#EasilyLookingGood
#ZFluencer
#clozetteid
#theshonet
#l4l
#likeforlike
#motd
+ View more details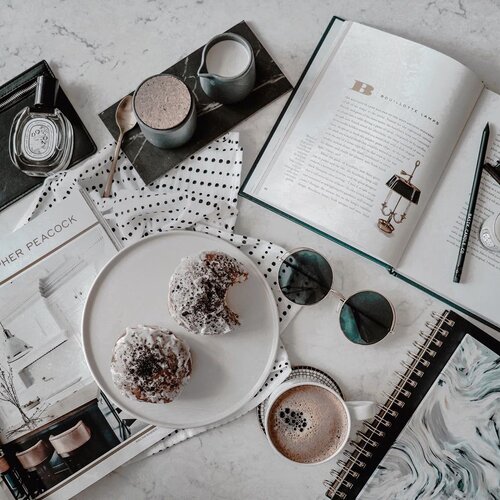 Getting inspired by a nice flatlays, street photography, or maybe a beautiful scenery/ambience picture might be important to me:). Because, everyday, I should be in courage and inspired by what I've seen to make a post. It's like, "moodboards is 💯 percent important" and I can't doubt that.
#moodboards
//Happy Saturday 🌞 .......
#bloggerindonesia
#menstyleblog
#minimalmovement
#clozetteid
#theshonet
+ View more details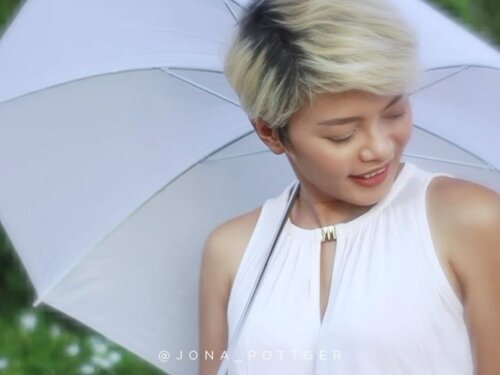 + View more details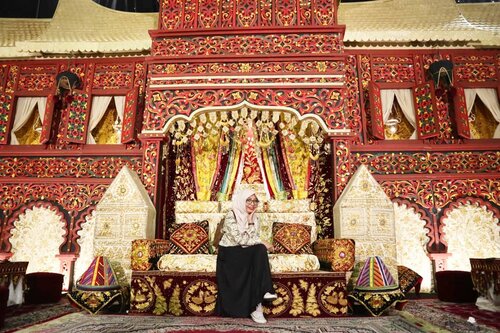 -Menikmati Kreasi dari Sabang sampai Merauke-Hai, hari ini aku datang ke acara
#KriyaNusa2019
yang ada di Balai Kartini Jakarta.Pameran Kerajinan Nusantara ini beneran menampilkan dari segala penjuru daerah loh. Rame!Dan beneran menjajakan kreasi daerahnya. Pake bahasanya juga banyak yang pake bahasa daerah. Di sini juga bisa ketemu gubernur dan orang2 penting dari daerah lain. Mantap.Buat kalian yang mau belanja segala rupa berbau etnik atau sekedar mengenalkan Kreasi Nusantara ke anaknya. Boleh banget dateng ke sini.Karena Pameran ini ada dari tanggal 11-15 September 2019. Kuy ke sini. Mari dukung pengerajin nusantara. 😉..Informasi tambahan:1. Foto pertama bukan foto pelaminan gw. Haha.2. Kalo ke sini pake baju daerah. Minimal batik. Krn yg datang mayoritas pake pakaian daerah.3. Tiati khilaf. Banyak barang lucuk. 😆
[email protected]
@bplus_com
#Dekranas
#KriyaNusa2019
#ClozetteID
#theshonet
#like4likes
#indonesian
#kreasidaerah
#pamerannasional
#l4l
#likeforlikes
+ View more details

loading ...
Back To Top