loading...
Search
1,118 RESULTS FOR THOUGHTS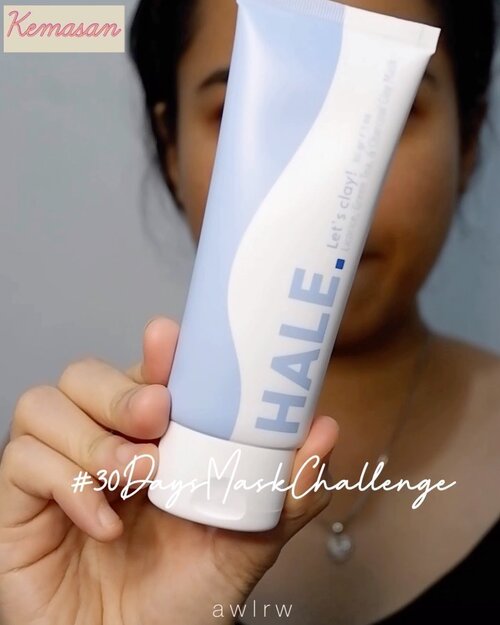 ✨REVIEW HALE CLAY MASK
Hale Lets Clay Mask (85gr/Rp129,000)
Kemasan:
Ada kotaknya, kotaknya di seal sama plastik lagi. Di kotoknya udah ada semua informasi mengenai kandungan, cara pakai, exp, dsb lah ya. Lengkap. Sementara kemasan produknya sendiri bentukny tube, isinya padat, bukan yg koping isi angin. Tutupnya flip top, trs ada kubang yang ukurannya kecil. Jadi kudu ditekan ya bagian tengah spy keluar.
Tekstur:
Untuk tekstur maskerny sendiri clay mask yang creamy dan ada micro scrub. Scrubnya haluuuuus banget lembut di wajah. Dibaurnya juga enak banget gampang.
My thought:
Maskernya cenderung cepat kering, pakainya secukupnya atau tipis2 aja gausah kaya aku yg tebel2 wkwk. Pas dibilas juga gampang, bukan tipe yg harus effort gosok2 muka. Walaupun si scrubnya ini micro tp ttp berasa kalau wajah lg di scrub tp super halus, jd ga sakit. Yang paling bikin aku suka sama ini sih, bkin lupa kalau ini clay mask hahaha. Soalnya super nyaman! Engga ada efek ketarik pas kering, engga ada rasa kering pas dibilas. Wajah kerasa lembab dan baik baik aja. Gak kering samsek! Setelah dibilas juga wajah slightly kelihatan lbh cerah karena proses eksfoliasi.
Residu:
Saat beberapa kali aku pakai, aku bingung kenapa ada residu hitam ya? Aku sempet ngira ga normal karena aku kira aku doang yg gitu. Stlh nanya org banyak ternyata normal, residu itu terjadi karena sisa charcoal yang tertinggal dikulit. Apalagi kalau kamu pakainya tebel. Jd make sure habis pakai ini langsung pakai toner/bersihin muka betul-betul ya.
So far, @think.hale ini clqy mask paling nyaman yg pernah aku coba sih.
Apa lagi ya? Kayaknya udah semua tp kalau ada yg kurang bisa ditanyain di komen.
#clozetteid
#beauty
#skincare
#masker
#maskerlokal
#claymask
#halemask
#thinkhale
#claymasklokal
#30daysmaskchallenge
#maskeruntukjerawat
+ View more details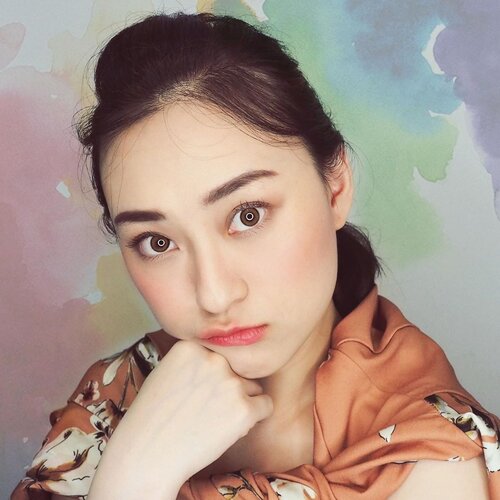 + View more details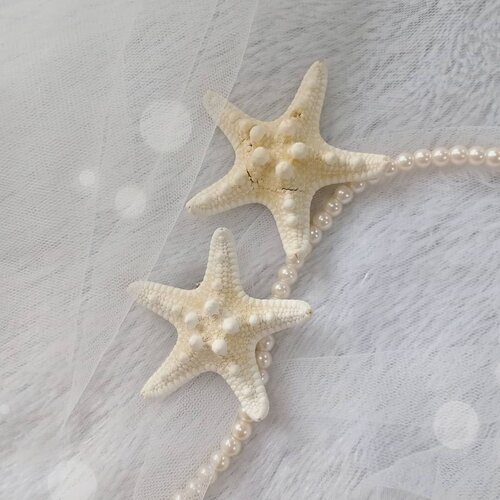 Story of the starfishes.. A lot of you were focusing on the starfishes on my accidental little mermaid posts and some of you want to hear the story behind it. So i've always been obsessed with unicorn and mermaids and i also love the idea of doing inspired looks for contents (which remained an idea lol, until now that i'm in self quarantined and forced to be creative - which i actually enjoy) so i really wanted a starfish hair pin, and i began searching at Shopee. Found one immediately that caught my eyes with nice reviews so i didn't hesitate to order it. Keep in mind, i really thought it'd be a plastic/resin hair clip.And this arrived 😳😳😳. As you can see from the photos, they are clearly REAL starfishes wth. Real, plucked from the ocean and dried , glued to a pin and sent to my home 😳😳😳. I freaked out when they arrived because, who would put dead animals in their hair (turned out i would, but for a reason) as an accessory wth - what's worse is... They... Freaking... Stinks 🤣🤣🤣. They smell super fishy like dried snack would be omo.For months i kept them in a plastic zip in my drawer, wishing they would smell a little less (they never did) because i don't have the heart to throw it away. Those starfishes have died (i am def against unnecessary animal killings) and i don't want it to be for nothing. So when i took those pics, i had to hold my breath and battle with inner screams while shoving the smaller one on my hair - i also had to immediately wash my hand because i do not want to smell like teripang 😳😳😳. And that is the story behind those starfishes that stole the show. They are back in their ziplock, stored away in a drawer right now.
#clozetteid
#lifestyle
#starfish
#alittlestory
#littlemermaid
#sbybeautyblogger
#fashion
#bloggerindonesia
#bloggerceria
#beautynesiamember
#influencer
#surabayablogger
#SurabayaBeautyBlogger
#princessy
#indonesianlifestyleblogger
#beautybloggerindonesia
#surabayainfluencer
#bloggerperempuan
#indonesianfemalebloggers
#indonesianblogger
#influencersurabaya
#lifestyleinfluencer
#lifestyleblogger
#imissthesea
#storytime
#indonesianlifestyleblogger
#aesthetic
#girlytaste
#surabaya
+ View more details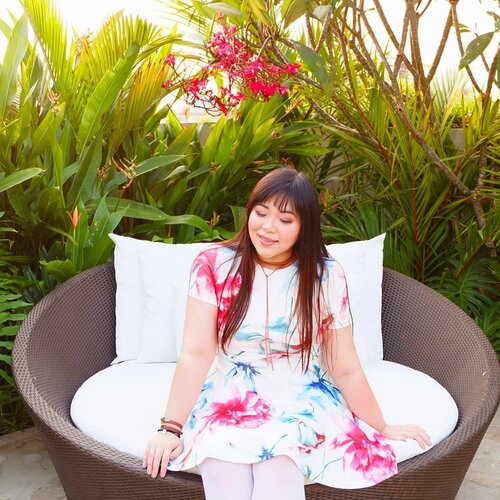 Words cuts.
Too often people finds it so easy to say things that they think is funny, or means nothing - just some flippant words for a cheap or two, but for some (i would say a lot) those words cuts. Deeper than you ever thought and for plenty of us who feels more, we carry it with us like scars.
I'm used to be teased, being bigger than your average petite Asian stereotypes, even when i was once skin and bones, i was never skinny enough for people to stop commenting about my body.
With my demeanor (i am naturally shy, some people mistaken my shyness as bitchiness and sometimes arrogance but when you are older than me/someone i know/a friend of a friend then i tend to hide my shyness with jokes and laughter - which again people mistaken as a welcome sign to say demeaning jokes about me) and my years-younger-appareance (young uns, i'm probably old enough to be your mother) it's just so easy to get too comfortable to say stupid things to me and think that it's okay.
What's weirder to me? Is those people who attacks with their snakey tounges usually have their own weight problems (on both spectrums), this makes me believe that it's their own inability to accept and love their bodies that makes them bitter with the way i love mine. Sad people are pathetic, in their minds others who they think shares their problem (although honestly, they are usually a lot bigger than me) should be as sad and bothered as them, therefore they try to bring you down by saying mean things about you.
Have you ever think people who says mean things about you this way? Coz i know for a fact that it's true... Why can't we all be a little kinder, a little more cautious with our words?
#ootd
#ootdid
#mybodymyrules
#sbybeautyblogger
#bblogger
#bbloggerid
#influencer
#influencerindonesia
#surabayainfluencer
#beautyinfluencer
#beautybloggerid
#beautybloggerindonesia
#bloggerceria
#beautynesiamember
#influencersurabaya
#indonesianblogger
#indonesianbeautyblogger
#surabayablogger
#surabayabeautyblogger
#bloggerperempuan
#clozetteid
#girl
#asian
#notasize0
#personalstyle
#surabaya
#effyourbeautystandards
#celebrateyourself
+ View more details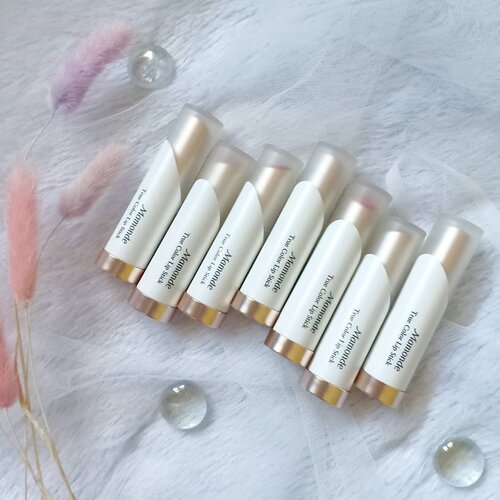 + View more details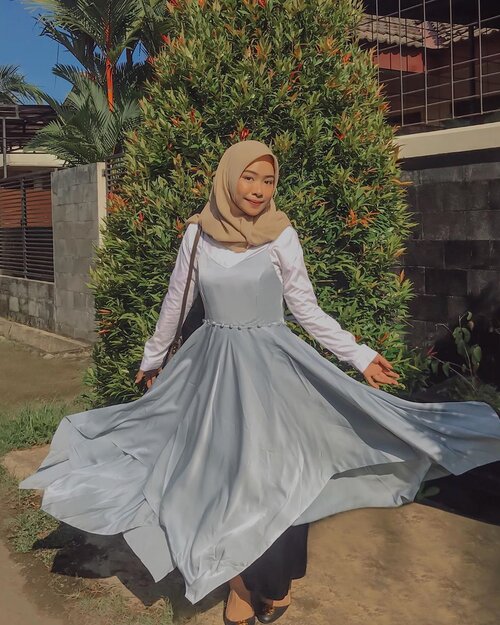 Selamat hari raya idul fitri semuanyaaa 🤍✨ Thank you for all the warm wishes, support, thoughtful gifts, and also keeping me in your du'a during this pandemic. Semoga amal ibadah kita dibulan ramadhan ini menjadi berkah yaa, aamiin. Minal aidin wal faidzin dari aku & keluargaaaa 🤗 — Clelia Grey Dress from @loveandflair
#ClozetteID

+ View more details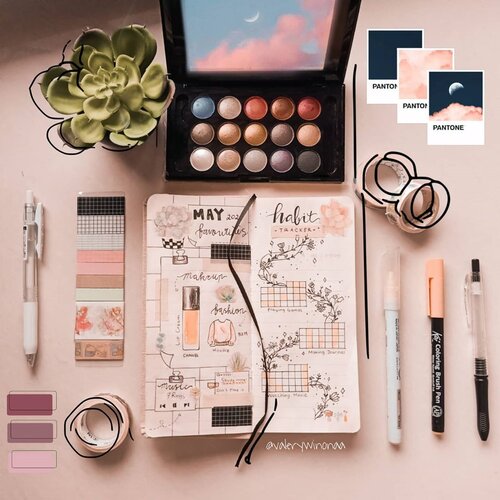 [𝗬𝗼𝘂 𝗰𝗮𝗻 𝗺𝗮𝗸𝗲 𝗮𝗻𝘆𝘁𝗵𝗶𝗻𝗴 𝗯𝘆 𝘄𝗿𝗶𝘁𝗶𝗻𝗴]..Actually Im not kind of person who write daily journal but "DANG" Since the Corona virus was getting more serious and I couldn't play with makeup too much because of my breakout-face *sobs* , I tried to do something new to make myself busy so (hopefully) Im not getting stressed by my acnes😭😥. .I tried to make some bulletin journal (I got bored
#stayathome
while playing games LOL). In the first I thought Im gonna spent a lot of money on my new hobby but what I spent were pay off ahahaha! ..Ps: tap to see my stationery collection!♥️♥️
#journaling
#bulletjournal
#dailyjournal
#art
#journalideas
#creativejournaling
#journalinspiration
#clozetteid
#stayhome
#newhobby
#art
#畫畫 #可愛い

+ View more details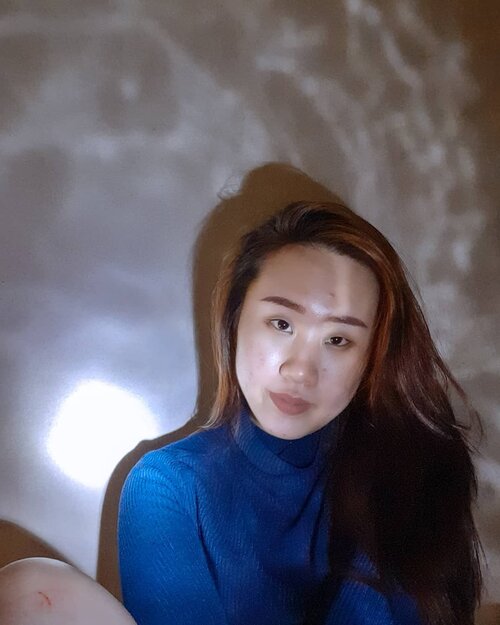 saw this photography trend on
#tiktok
and made my own version. using flashlight and a glass then pose in front of your camera right away! ㅡusing nude lippies, never thought it looks good on me wkwkwkwk ㅡp.s featuring kaki lecet. lecetnya dikit, nyerinya waw.

+ View more details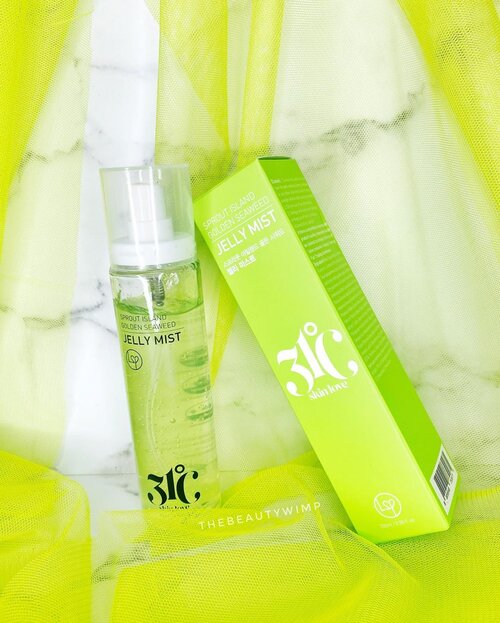 + View more details

loading ...
Back To Top