loading...
Search
201 RESULTS FOR THROW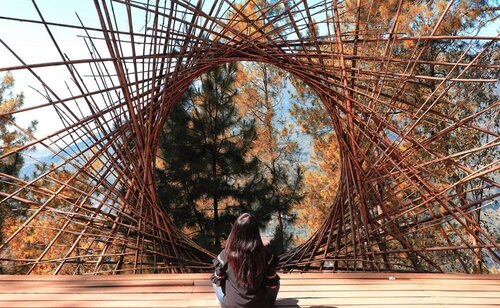 + View more details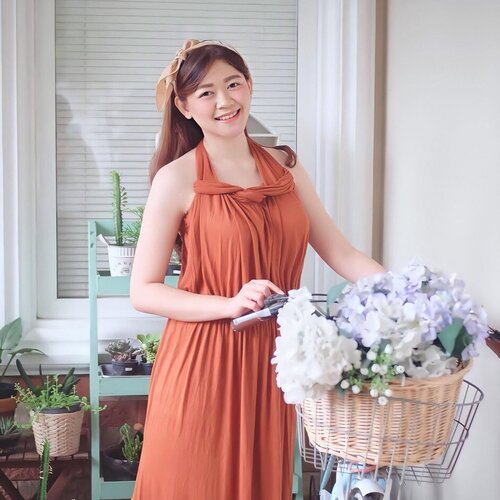 🌸🌷 The famous physicist Albert Einstein once said : 'Life is like riding a bicycle to keep your balance you must keep moving'. 🚲💨.Well, riding a bike is not the same for everyone. Some people may find it easy and others may find it hard. This is the same in life. Everyone has different times in their lives where they go off track and become unbalanced. Maintaining work and life balance or passion and profession is not a smooth path. This might be different for everyone, as you and I may have different life goals. Naturally, it takes focus, determination and skill to balance life..This whole time of quarantine makes me thinking, a lot. Just like the quotes says, a bike is a tool – it's not the end goal. And you're supposed to get to someplace with your life. But that's okay if haven't found yet, you can still be figuring things out at your own pace. The most important thing is that you enjoy the ride, and you get to where you need to go.And don't forget that life sometimes throws you curves too, and in order to remain on top, you need to go with the flow. We might face some obstacle in the middle of journey, but It's not falling down that determines your worth, it's whether or not you get back up. Because life is a series of learning from your mistakes. That's how you learned to walk and talk. And it's how you grow in life 💐.....
#sharingiscaring
#encouragement
#motivational
#positiveaffirmations
#spreadpositivity
#positivevibes
#spreadlove
#beautybloggerindonesia
#styleblogger
#fashion
#beauty
#makeup
#clozetteid
#ulzzang
#fashiongram
#인스타패션 #얼스타그램 #패션스타그램 #셀스타그램 #팔로우 #오오티디 #패션

+ View more details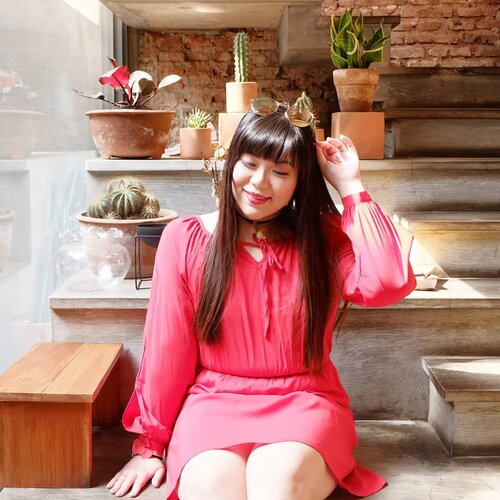 + View more details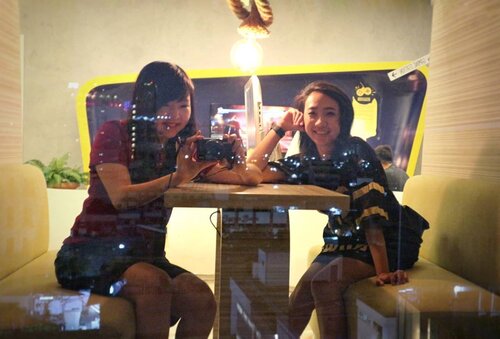 + View more details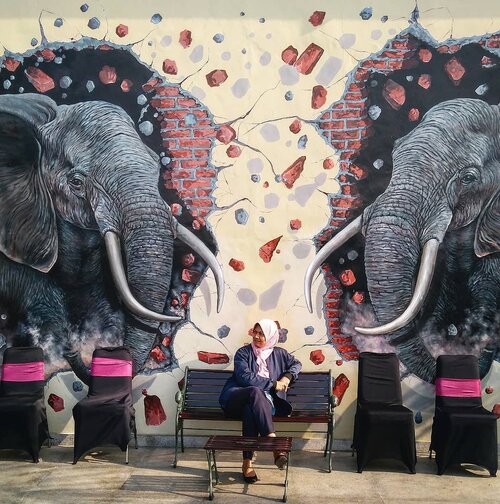 + View more details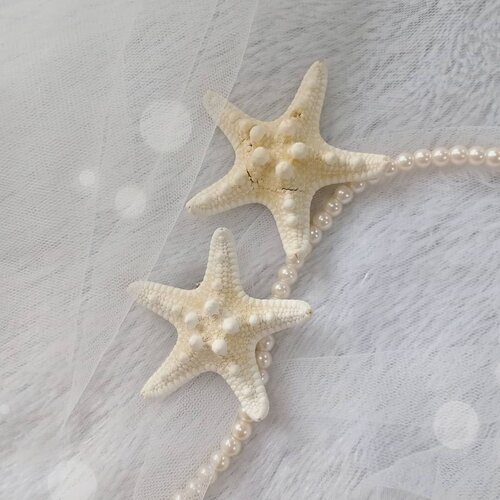 Story of the starfishes.. A lot of you were focusing on the starfishes on my accidental little mermaid posts and some of you want to hear the story behind it. So i've always been obsessed with unicorn and mermaids and i also love the idea of doing inspired looks for contents (which remained an idea lol, until now that i'm in self quarantined and forced to be creative - which i actually enjoy) so i really wanted a starfish hair pin, and i began searching at Shopee. Found one immediately that caught my eyes with nice reviews so i didn't hesitate to order it. Keep in mind, i really thought it'd be a plastic/resin hair clip.And this arrived 😳😳😳. As you can see from the photos, they are clearly REAL starfishes wth. Real, plucked from the ocean and dried , glued to a pin and sent to my home 😳😳😳. I freaked out when they arrived because, who would put dead animals in their hair (turned out i would, but for a reason) as an accessory wth - what's worse is... They... Freaking... Stinks 🤣🤣🤣. They smell super fishy like dried snack would be omo.For months i kept them in a plastic zip in my drawer, wishing they would smell a little less (they never did) because i don't have the heart to throw it away. Those starfishes have died (i am def against unnecessary animal killings) and i don't want it to be for nothing. So when i took those pics, i had to hold my breath and battle with inner screams while shoving the smaller one on my hair - i also had to immediately wash my hand because i do not want to smell like teripang 😳😳😳. And that is the story behind those starfishes that stole the show. They are back in their ziplock, stored away in a drawer right now.
#clozetteid
#lifestyle
#starfish
#alittlestory
#littlemermaid
#sbybeautyblogger
#fashion
#bloggerindonesia
#bloggerceria
#beautynesiamember
#influencer
#surabayablogger
#SurabayaBeautyBlogger
#princessy
#indonesianlifestyleblogger
#beautybloggerindonesia
#surabayainfluencer
#bloggerperempuan
#indonesianfemalebloggers
#indonesianblogger
#influencersurabaya
#lifestyleinfluencer
#lifestyleblogger
#imissthesea
#storytime
#indonesianlifestyleblogger
#aesthetic
#girlytaste
#surabaya
+ View more details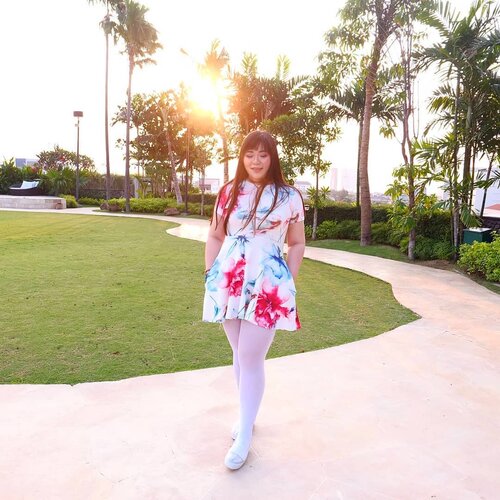 Taking a break from close up, indoor, quarantine posts with posting a set of throwback OOTD (throw way back when i still sport a full front bangs 🤣, it's been a long while) i never posted while sharing my musings about some deeper issues.Sharing this picture reminds me how uncomfortable i was that day, i carry my weight around my arms and thighs (and face) the most, while i can tell you i have a flat tummy, i sometimes joke about how my arms are not for public consumption because i i find them hideous. Do i hate my body? I truly don't. After many many years of struggling, i have finally accepted my body, but that doesn't mean i have no inscecurities about them. Ofc i do. I would still wear this dress but in the future, for my own comfort, i will pair it with something that covers my arms. Not because i am ashamed of them though, but because i want and deserve to feel good and comfortable.This is something that most people fail to understand, body acceptance and body positivity is not a movement to glorify obesity (and anorexia), it is a movement to celebrate and accept being able to love yourself regardless of your shape and weight.It's also a bit sad how people (especially Indonesian 🤣, i guess it is the same for some Asian countries) are also so ready to remind us how flawed we are (i will be sharing some stories that i wasn't ready to share before but i think i am now) and how it's supposed to be okay to make fun/comment on other people's bodies - and when the person's offended, then he/she is petty/unreasonable/cannot take joke. That is effed up.If any of you managed to read my whole caption, feel free to share with me your own insecurities and if you find me raising such issues to be interesting?
#ootd
#ootdid
#mybodymyrules
#sbybeautyblogger
#bblogger
#bbloggerid
#influencer
#influencerindonesia
#surabayainfluencer
#beautyinfluencer
#beautybloggerid
#beautybloggerindonesia
#bloggerceria
#beautynesiamember
#influencersurabaya
#indonesianblogger
#indonesianbeautyblogger
#surabayablogger
#surabayabeautyblogger
#bloggerperempuan
#clozetteid
#girl
#asian
#notasize0
#personalstyle
#surabaya
#effyourbeautystandards
#celebrateyourself
+ View more details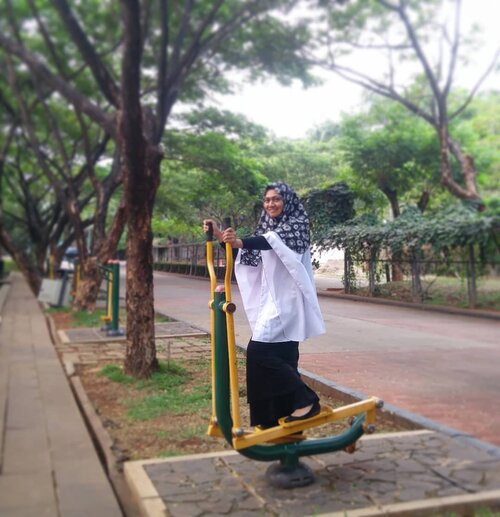 + View more details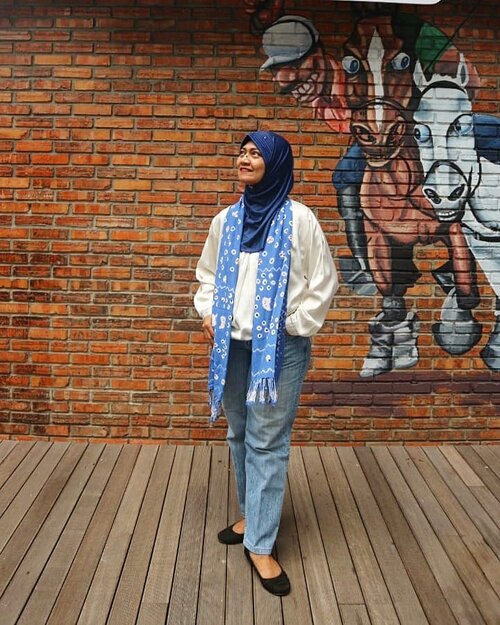 HarapanSesulit apa pun hidupmu, serumit apa pun masalahmu, percaya lah akan selalu ada jalan.Sebagai introvert, saya ga mudah cerita pada orang lain, bahkan suami sendiri. Tapi, suami mengajarkan saya untuk berbagi cerita. Dan ternyata, kita ini memang makhluk sosial. Ga bisa hidup sendiri. Alhamdulillah, masalah lebih enteng dengan berbagi cerita.Teman, akan selalu ada harapan di setiap masalah. Jangan pernah putus asa. Jika kamu tak punya orang untuk berbagi, datang lah ke psikolog. Psikolog tidak akan membantumu menyelesaikan masalah, tapi mereka bisa membantumu menemukan akar masalahmu, sehingga kamu bisa menemukan sendiri penyelesaiannya.Mau curhat sama saya? Boleeh. Wani Piro? *Ehh 🤣🤣 Btw, ini sekali-kalinya saya pakai celana jeans lagi setelah sekian tahun males pakai jeans karena males nyucinya. Masih inget event ini ga @dicapriadi @evisrirezeki @ariefpokto @bowosusilo98 nama cafenya apa ya, lupa euyThanks to @imawan_ yang udah motion dengan bagus
#ClozetteID
#clozetteid
#Fashion
#hotd
#ootd
#ThrowBack
#lifestyle
#livelovelaugh
#beauty
+ View more details

loading ...
Back To Top