loading...
Search
4,096 RESULTS FOR THROWBACK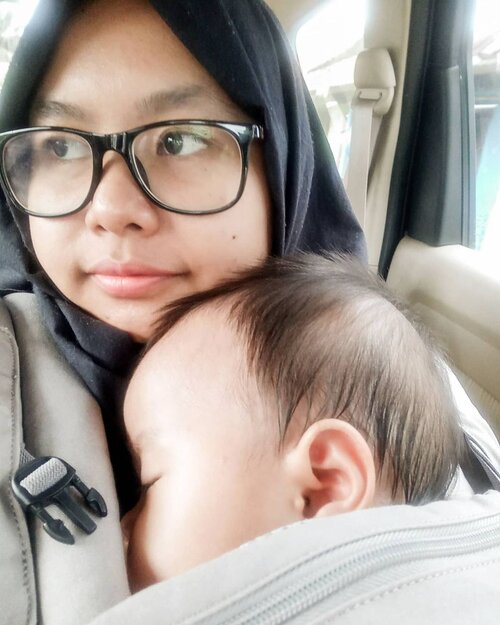 #throwback
ke saat Rio masih ginuk-ginuk dan digendong aja bisa bobo HAHAHA. Ga kerasa sebentar lagi (tepatnya 4 bulan lagi insya Allah) bakal nambah satu lagi. Super excited!
Tapi di jaman pandemi begini, dan tentu dengan mendengar banyak kabar sakit atau kabar duka, jadi agak deg-degan. Sudah siapkah kita untuk worst case scenario? Apa yang akan kita tinggalkan kepada keluarga? Because obviously, life goes on with or without us in some point.
Berat ya bahasannya hahaha, tapi hal ini harus didiskusikan dengan pasangan atau keluarga loh. Karena memang kita harus menyiapkan masa depan yang baik untuk orang-orang yang kita cintai.
Untuk itu @id_prudential mempunyai program baru yang bernama
#PruWarisan.
Dimana kita bisa memberikan proteksi kepada keluarga tersayang dengan nilai pasti dan prosedur yang jelas.
Kenapa sih proteksi, dalam hal ini asuransi jiwa, penting? Terutama bagi kita IRT yang suaminya merupakan tulang punggung keluarga. Nanti saya bahas di blog
#faradiladputridotcom
yaa.
Sekarang bisa swipe swipe untuk lihat beberapa materi mas @danirachmat di Peluncuran Asuransi Jiwa PRUWarisan kemarin. Silakan disave kalau dirasa bermanfaat. Kalau kalian sudah menyiapkan apa untuk masa depan keluarga tercinta?
.
-------
.
#throwbackthursday
#tbt
#momandson
#satriorpradana
#babyboy
#babywearing
#momslife
#momslyfe
#mombloggerindonesia
#momblogger
#warisan
#proteksi
#asuransijiwa
#asuransi
#prudential
#ilmufinance
#ilmufinansial
#clozetteid
#clozettedaily

+ View more details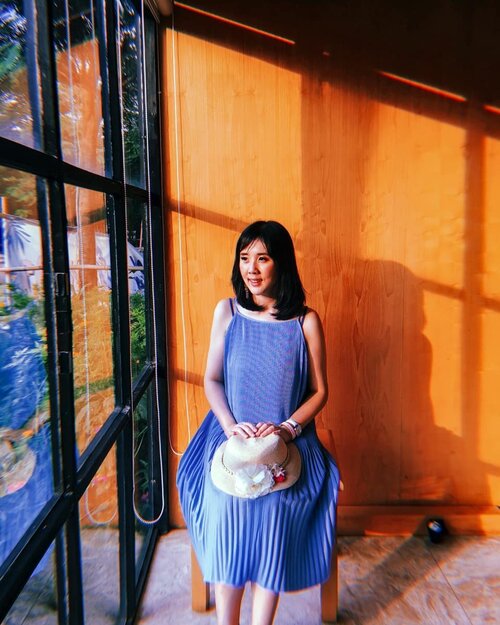 + View more details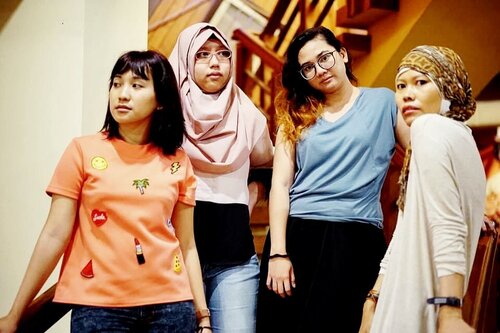 Nyaris satu periode kepemimpinan presiden foto ini dibuat.
Beda (dengan masa sekarang) pasti ada: fisik, angka timbangan (woo sensitip!), kerjaan, status...
Yang masih sama: tetap terhubung meski sementara cuma bisa lewat aplikasi kirim pesan singkat. Sabar-sabar aja, rencana tahun baruan bareng sambil housewarming pun sementara wacana sampai semua aman ya.
Mana yang paling keliatan berubah tampilannya: aku, @ajenglembayung @fairyteeth atau @lindaleenk ?
#clozetteid
#lifestyle
#throwback
#fashionate
#fashionableme
#friendship
#bff
#besties
#girlsjustwannahavefun

+ View more details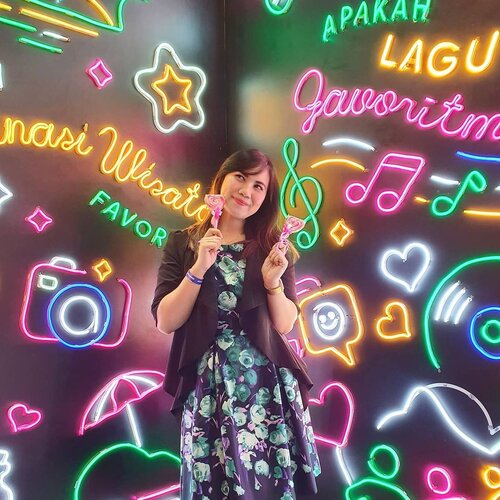 + View more details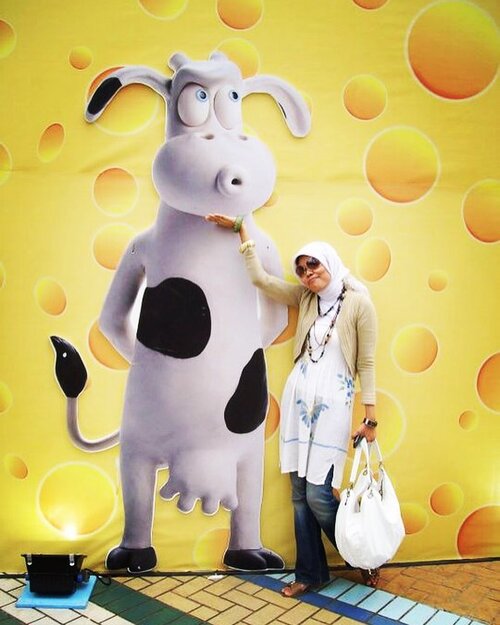 Selain musik, setiap era punya gaya fesyen tersendiri. Dari foto ini bisa menebak kapan diambilnya? Tentu dengan memerhatikan gaya pakaian yang dikenakan model 😁 bukan si 🐮 yah Saya sendiri, termasuk yang nggak anti fashun trend juga nggak maksain ikutan. Mostly, koleksi bajunya itu-itu aja. Tinggal dipadu dan padan atau bahasa kerennya mix n match, rumusan baku sejak mulai kenal majalah remaja. Dulu sih alasannya biar irit, kan repot kalau harus satu setel terus ya?! Makanya pakaian dengan model lepasan begini jadi kesukaan. Yang nggak pernah lekang oleh jaman: boot cut alias cutbray (tapi nggak ngebray-ngebrat amat). Model ini aman buat segala bentuk badan. Si petite akan terlihat lebih tinggi, yang jenjang makin kentara panjang 😁 Gimana dengan pemilik body big size? So far tetep bisa keliatan cakep kok, once I saw Queen Latifah wearing boot cut and still cute!Dare to wear?
#clozetteid
#ootd
#hotd
#hijabstyle
#fashun
#fashionate
#fashionableme
#throwback
#dandanSenin
#fashionhijab
#hijabstreetstyle

+ View more details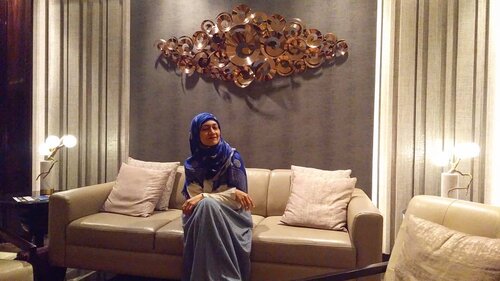 + View more details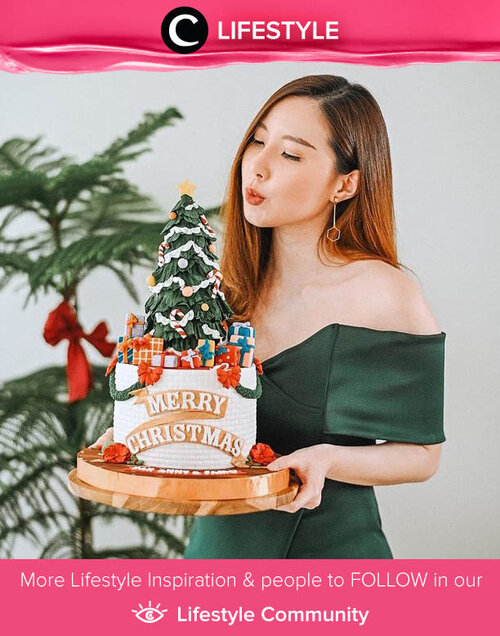 Throwback to Clozette Ambassador @yanitasya's Christmas moment. Such a lovely cake! Simak Lifestyle Update ala clozetters lainnya hari ini di Lifestyle Community. Yuk, share momen favoritmu bersama Clozette.

+ View more details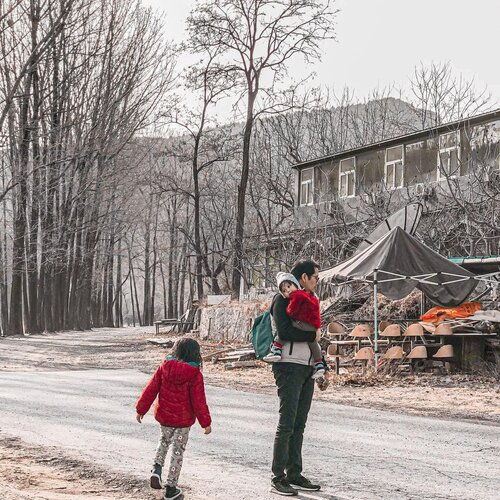 + View more details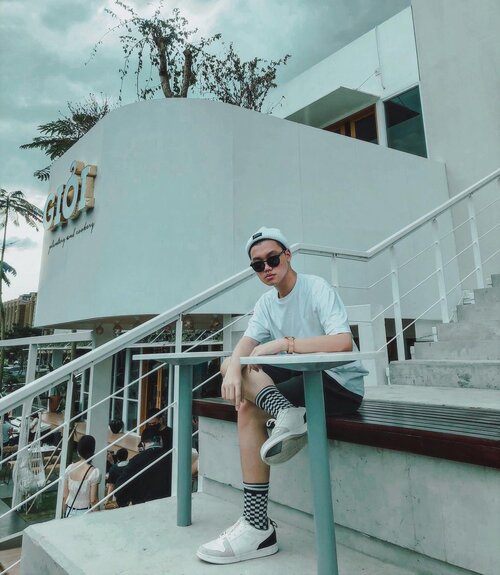 + View more details

loading ...
Back To Top