loading...
Search
6,477 RESULTS FOR TODAY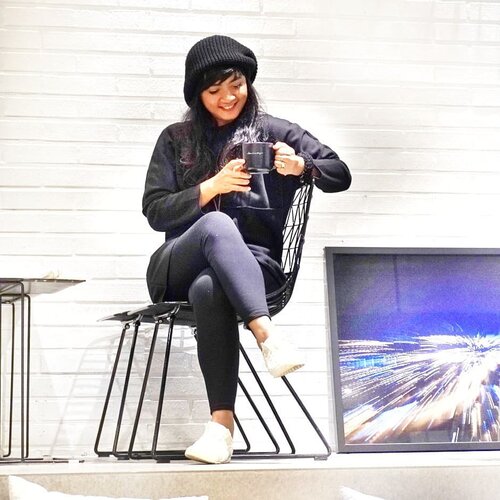 What's Our Basic Needs?
Hello,
Good Morning!
Today, please remember to ..
✅ Drink Water
✅ Get Some Sun
Basically,
We're plants with complicated emotions 🥰🤭
And when we're healthy and happy, we're grow better 🤗
#clozetteid
#throwback

+ View more details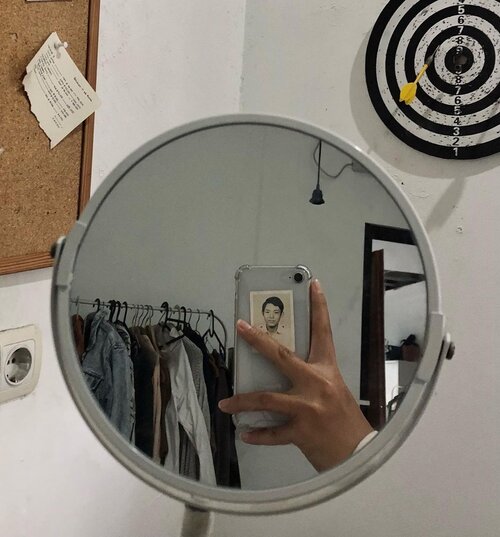 today's camera roll 📸
+ View more details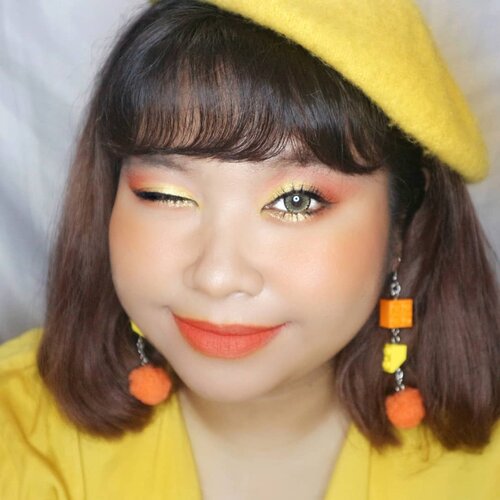 + View more details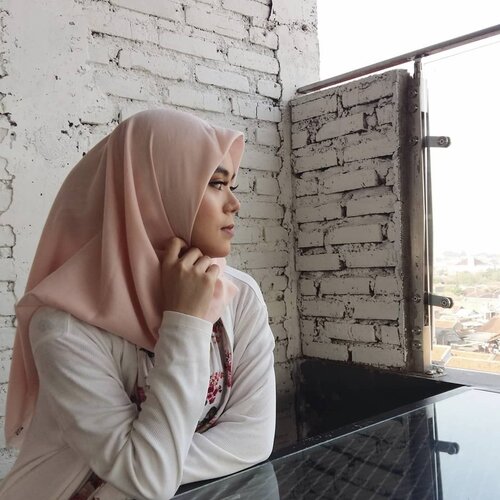 self love is a topic that means a lot to me. simple thing but has great meaning. easy to say but hard to do. self love teaches me to be grateful. Bersyukur dengan keadaan tanpa membandingkan satu sama lain, because everyone has their own self love journey. Aku jadi lebih mengenal diri sendiri. Mengetahui sampai mana batasan yang bisa aku lalui.. when i'm tired, rest. Take a little break and then go back. Aku baru mengenal diri sendiri akhir2 ini. What makes me happy? What i like? Is it too late to learn self love? I don't think so. Karena menurutku, self love akan selalu menjadi pelajaran dan perjalanan yang penting agar aku selalu bersyukur. Coz i love myself. Aku akan berusaha menjadi lebih baik. Terus belajar untuk mencintai diri sendiri dan be myself"어제의 나 오늘의 나 내일의 나(Yesterday's me, today's me, tomorrow's me)I'm learning how to love myself"-BTS,Answer:Love Myself-
#SelfLoveWithEsqa
#clozette
#clozetteid
+ View more details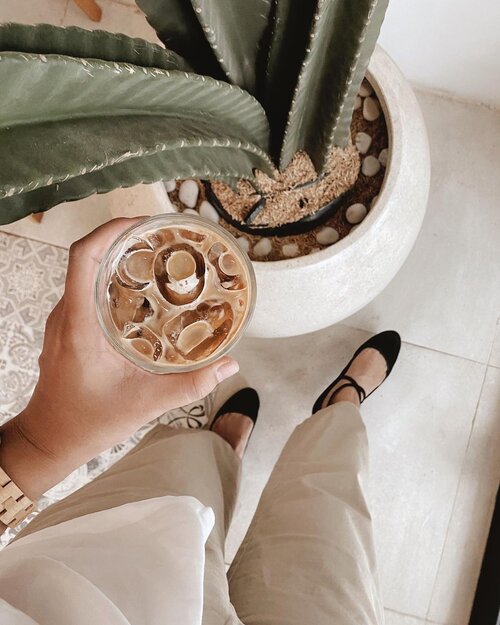 In my rare days, I get a dose of morning coffee to boost my alert that I needed like today.-
#ClozetteID

+ View more details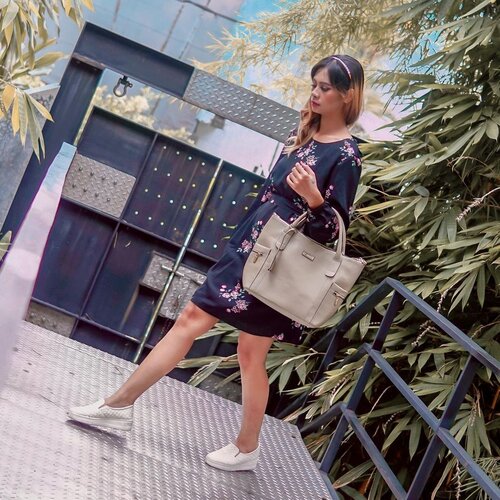 + View more details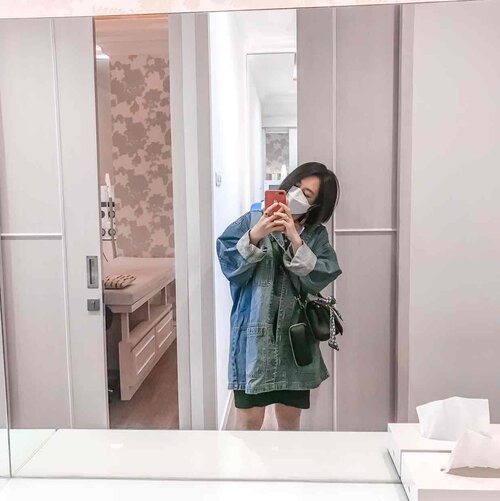 + View more details

+ View more details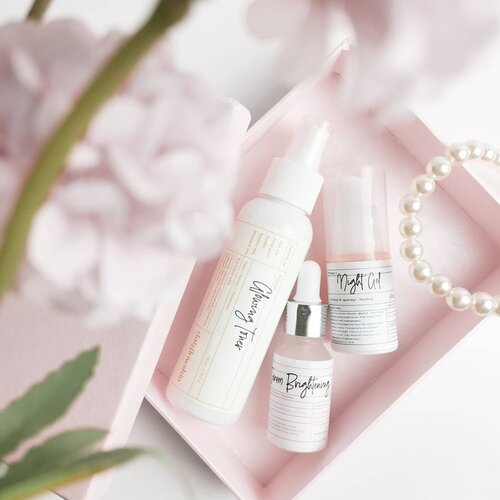 Datglowskin Routine 💗
I've been using Datglowskin Glowing Toner + Serum Brightening for 2 weeks and Night Gel for a week. So, today I'd like to review the toner & serum first.
Serum & tonernya ini datang disaat hormonal acne ku menyerang, muncul jerawat di hidung & area dekat bibir. Kemudian pas baca informasi yang tertera di kemasan Glowing Toner ternyata produk ini malah diformulasikan untuk merawat kulit sensitif dan berjerawat, kebetulan banget kan? jadi malam itu juga langsung aku cobain.
Toner ini mengandung Niacinamide sebagai anti-inflammatory & brightening. Trus juga ada lemon extract yg kaya akan antioksidan untuk mengurangi sebum berlebihan sehingga membuat tampilan pori-pori lebih kecil.
Teksturnya cair, bener-bener kayak air dan pas disemprotkan nggak pedih dimata. Nggak ada bau, cepet diserap kulit & bener2 hilang begitu saja, tanpa ninggal kesan lengket maupun berminyak tapi juga aku harus nambahin hydrating toner or serum setelahnya.
Setelah menambahkan extra hydrator, aku aplikasikan Datglowskin Serum Brightening. Produk ini kayaknya lagi jadi primadona, banyak banget yang suka!
Menengok main Ingredients-nya bikin aku amazed, berbagai brightening agents ngumpul jadi 1 disana. Ada Niacinamide, Glutathione, Alpha Arbutin & Tranexamic Acid. Selain mencerahkan, serum ini juga berfungsi untuk mengencangkan kulit, meredakan inflamasi akibat jerawat, memudarkan noda bekas jerawat, dll.
Teksturnya kental, agak licin ketika diratakan dan baunya agak kurang enak, tapi lama-lama aku terbiasa dengan baunya. Baunya khas produk pencerah tanpa tambahan pewangi. Oh iya, semua produk Datglow diformulasikan tanpa Fragrance, Paraben & Alcohol. Finishnya bagus, bikin kulit lumayan lembap & supple.
Setelah 2 minggu menggunakan 2 produk ini + tambahan night gel selama 1 minggu, hasil yang aku rasakan jerawat aktif jadi lebih cepat kalem & sembuh. Bekas jerawat baru pudar & warna kulit agak lebih merata.
Overall these products worth to try, I will post the night gel review soon 💕
@kaylas.choice
@datglowskin
#datglowskin
#skincare
#skincareroutine
#localbrand
#indonesianbrand
#indonesianskincare
#beauty
#beautycommunity
#ClozetteID

+ View more details

loading ...
Back To Top