loading...
Search
923 RESULTS FOR TOGETHER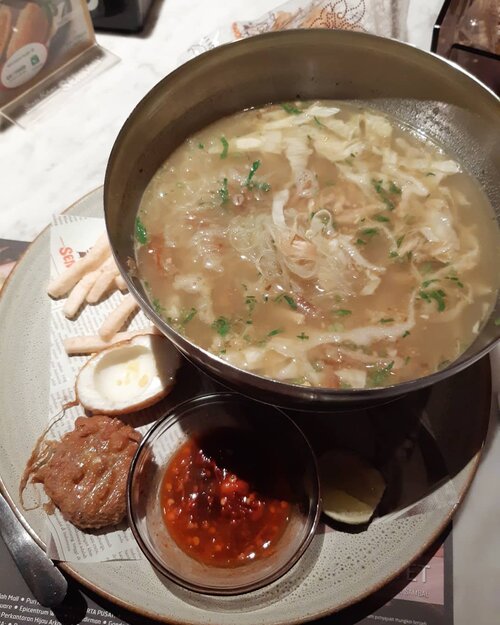 + View more details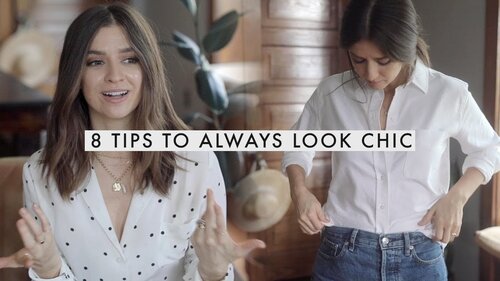 8 Tips To Use To Always Look Chic and Put Together - YouTube

+ View more details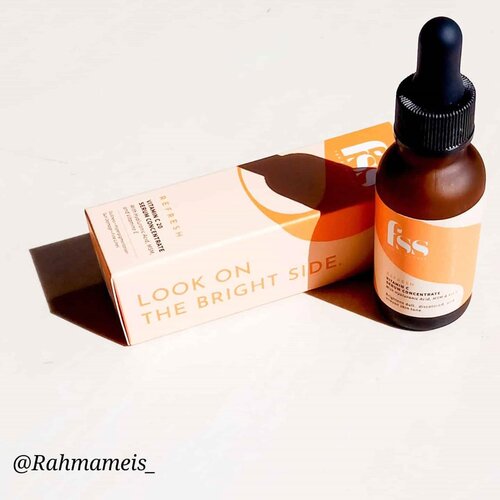 #reviews
FOR SKIN'S SAKE " Vitamin C 20 Serum Concentrate"..For Skin's Sake Vitamin C Serum is a serum that has the main function to brighten skin color thoroughly. Makes the skin supple, smooth and soft. Enriched with Hyaluronic Acid, MSM, and also Vitamin E. Has a formula that is lightweight and easy to absorb, and does not leave a greasy taste...🌻TEXTURE AND SCENT: In terms of texture, this serum is thick in texture and has a turbid white color. easily absorbed. I thought initially it would be very heavy in advance, but apparently not. It smells like medicine. But not too sharp...📦PACKAGING: In terms of packing this mask is stored in a small red bottle, not translucent like most serum containers, this makes the contents inside stay awake from direct sunlight. And if you want it can be better stored in the refrigerator...🌻HOW TO USE: I wear this in the morning after toner and essence, I use one drop for the morning before the activity. And don't forget to wear a sunscreen if you don't want to irritate your face. I don't wear this at night because I use retinol. It is not recommended to use it together with retinol. Because it will feel heavy on the face....🍁Review: After observing with 2 weeks of use, I get significant changes, even skin tone and blemishes stain slowly fade. There is no kind of reaction on my skin, because this serum does not contain alcohol and perfume at all so it is safe for all skin types, even sensitive skin can use it. Although in terms of texture this serum looks cloudy white but not at all heavy on the face. Very light if it must be overwritten with a moisturizer and sunscreen. Look at the ingredients they add vitamin E which is very good for adding skin moisture. I really like this serum vitamin C. Not heavy on the face and does not make the face become an oil refinery kill 😂😂...Non-greasyNo Animal TestingNo ParabenThere is no coloringNo Fragrance...🙌🏻Attention: The above review is based on my experience, and the results depend on each of your skin..How about you? Attracted to try it ???. .🌟 Rate: 5/5 🔖Buy at @sociolla
+ View more details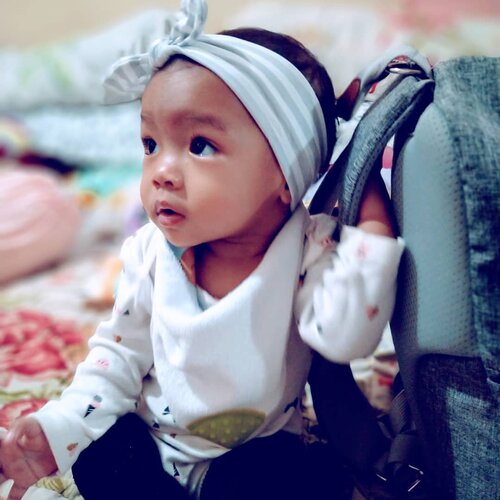 RISSA at FIRST DAY SCHOOLHoreee...hari ini Rissa hari pertama masuk sekolah 👶Hari pertama masuk sekolah ketemu orang baru, mainan baru, lingkungan baru, terasa asing buat dia. Jadi untuk bisa tune in ke kelas, kira2 dia butuh waktu 10 menitan deh. Hehe lama juga ya 😁 kayaknya ngikutin jejak maminya, soalnya aku juga dulu waktu sekolah atau lingkungan baru gitu. Observe dulu. Jadi diam sekitar 10-15 menit.Kalau sekiranya lingkungan kondusif, barulah bisa tune in 😁Ketemu temen2 baru Rissa seneng banget. Dia happy banget ketemu temen2 baru.Memutuskan Rissa untuk masuk sekolah bukan semata2 seperti Thanos yang tinggal menjentikkan jari, and all is done. Gak. Ada banyak pertimbangan aku dan suami. Bagaimana memilih sekolah. Bagaimana dari segi jarak, waktu, yang paling penting biaya. Kenapa gak ke daycare aja? Kenapa sekolah? Dan yang paling penting Rissa masuk sekolah sangat berpengaruh terhadap management waktu serta stamina aku dan suami.Pan kapan aku share di blog ya. Mudah2an berguna and yang paling penting sukur2 ada yang baca 😛
#momlife
#spring
#babygirl
#confidence
#photooftheday
#walk
#together
#family
#momblogger
#parenthood
#happines
#happy
#motherhood
#selfie
#mother
#weekend
#happyfamily
#clozetteID
#schoolforbaby
+ View more details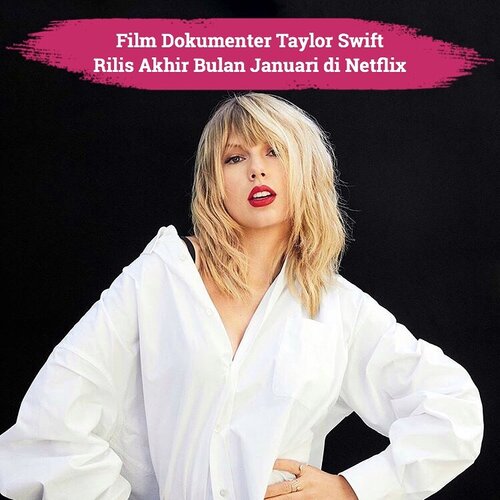 + View more details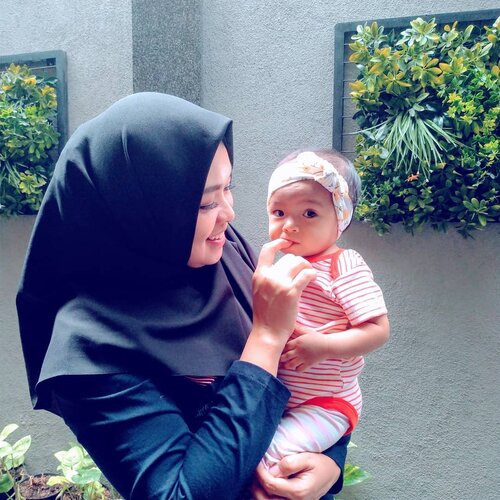 USAHAKU UNTUK MENINGKATKAN BB ANAK USIA 9 BULANKemarin aku baru aja imunisasi Campak MR untuk Rissa. Alhamdulillah bisa imunisasi, karena di RS yang biasanya kami imunisasi sejak pasca banjir sampai saat ini belum berima pasien baru untuk imunisasi. Jadi aku dan suami cari akal ke RS lain untuk bisa imunisasi. Akhirnya kami memilih RS Mitra Jatiasih, yang baru buka tahun lalu. Kapan2 aku share testimoninya ya soal RS ini.Sekarang aku mau share dulu soal tumbuh kembang Rissa.Jadi kemarin setelah imunisasi dan menimbang, katanya BB nya Rissa dibawah garis normal, STRESS GAK TUH DENGER KEK GITUH? 😅🏋️ Mau nangis rasanya. Sampai aku kurang tidur gini kayak sia2 usahaku 😔Anak gak naik BB nya kok stres sih?Kalo aku iya, bahaya, karena akan berakibat macam2. Browsing aja ya. Kebanyakan tulis disini.Aku udah pontang panting bikin MPASI yang sarat penuh gizi, tetep aja nih anak pelit banget naik BBnya. Sedangkan aku naik aja BBnya *sedih*Malu tiap ketemu orang dikira Rissa masih usia 3 bulan, padahal nih anak udah mau 10 bulan 😭 kurus banget ya AllahApa aja sih yang sudah aku lakukan untuk menambah BBnya?1. Atur MenuAku atur sedemikian rupa menunya tiap hari supaya dia gak bosan2. Perbanyak Protein3. Perbanyak frekuensi makanMenjadi 4x sehari makan utama dan 2x makan cemilan (buah dan snack)4. Kasih suforEmang dasar anak asi ya, aku kasih 2 macam sufor gak mau. Udah beli mahal2 bikin aku nguras budget bulanan, sampai aku harus berhemat, trus dia nolak. Sekarang sufornya kasih siapa dong 😭Dokternya menyarankan untuk :1. Perbanyak protein dan lemak jenuhSeperti mentega2. Perbanyak makan lemak3. Beri vitamin (suplemen)Kombinasi dengan aku browsing aku disarankan untuk :1. Kombinasi 2 menu 2 protein sekaligus, misalnya ayam dan ikan2. Pemberian mentega unsalt3. Perbaiki menu mpasiTarget aku bulan depan bisa nambah BB Rissa minimal 1.5kg. Doakan aku ya. Semoga aku dan suami tetap sehat. Semoga BB nya bisa achieve. Karena kalau gak, bulan depan Rissa harus tes darah, dll 😖
#momlife
#ClozetteID
#babygirl
#confidence
#photooftheday
#walk
#together
#family
#momblogger
#parenthood
#happines
#happy
#motherhood
#selfie
#mother
#weekend
+ View more details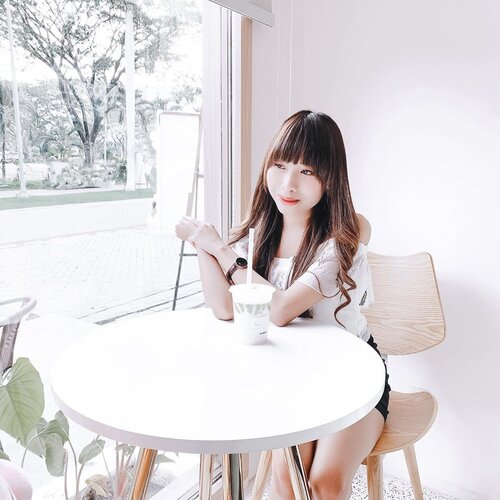 + View more details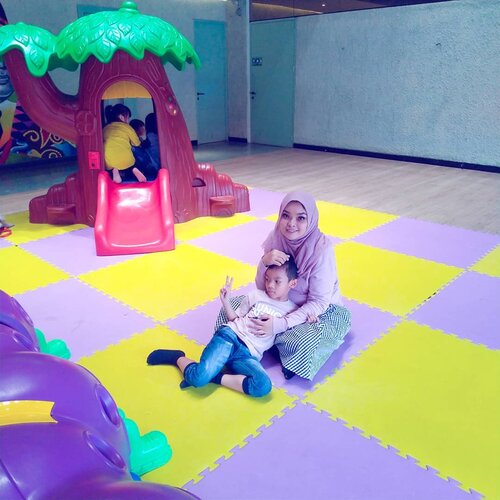 FAMILY TIME ON WEEKEND at BEKASI FOOD CITYYeaay, weekend is comin'! Kalo udah weekend, suka bingung mau weekend-an dimana ya yang nyaman, anak bisa main, tapi yang gak riweuh, aku juga bisa sedikit napas 'me time' atau kerja?Ahh ternyata ada! Sekarang di @summareconmal.bekasi tepatnya di Bekasi Food City, ada family lounge, lengkap dengan mini playground. Serius asli, aku happy banget disini, soalnya anak2 bisa main disini, aku bisa baca buku tanpa diganggu! 😅 Iya sehepi itu, padahal cuma baca buku doang.Dan enaknya ini walaupun judulnya mini playground, gak riweuh, gak rame, gak penuh orang, ACnya cukup nyaman, jadi pendamping bisa duduk nyaman sambil nungguin anaknya main...Aseliiii nyamaaaaaaaan bangeets 😍😍..Cuma sayangnya family lounge ini cuma dibuka sabtu dan minggu aja.Semoga family lounge ini gak temporary ya ☺️
#momlife
#spring
#babygirl
#confidence
#photooftheday
#walk
#together
#family
#momblogger
#parenthood
#happines
#happy
#motherhood
#selfie
#mother
#familytime
#weekend
#happyfamily
#clozetteID
+ View more details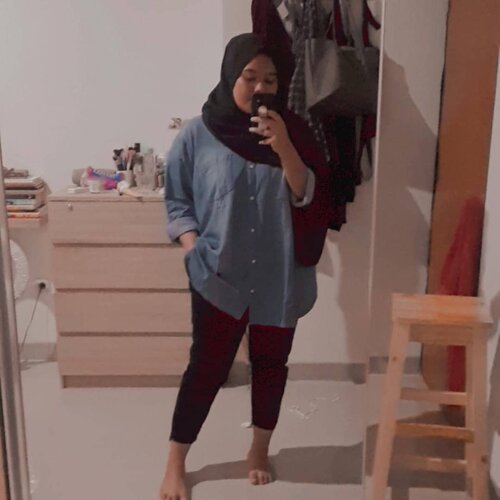 Happy weekend! Tulisan hari ini kayanya rada random, tapi idgaf ❤ Gue lagi tertarik banget sama
#revampwardrobe
karena sebelumnya gue sungguh "meh" dalam hal berpakaian, like i do care but i just couldn't put the pieces together.⠀⠀⠀⠀⠀⠀⠀⠀⠀Januari ini mau belajar, mau bikin kaya diari juga tiap hari pake apa, dan mari lihat style apakah yang paling gue banget dan bikin gue nyaman. Jadi, minggu kemaren
#ootd
ke kantor gue rangkum di
www.yoursundaypills.com
atau klik aja kak link di bio 🔥 i lov u!⠀⠀⠀⠀⠀⠀⠀⠀⠀
#clozetteid
#yoursundaypills
#blogpost
#ootdhijab
#outfits

+ View more details

loading ...
Back To Top