loading...
Search
1,062 RESULTS FOR TOGETHER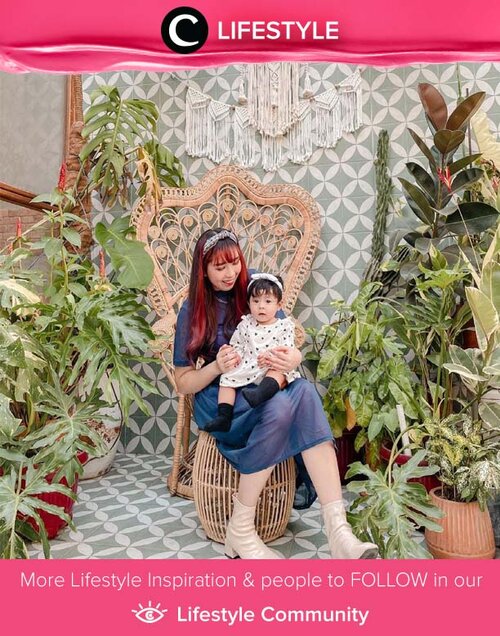 "Mothers and daughters together are a powerful force to be reckoned with". Image shared by Clozetter @yunitaelisabeth91. Simak Lifestyle Update ala clozetters lainnya hari ini di Lifestyle Community. Yuk, share momen favoritmu bersama Clozette.

+ View more details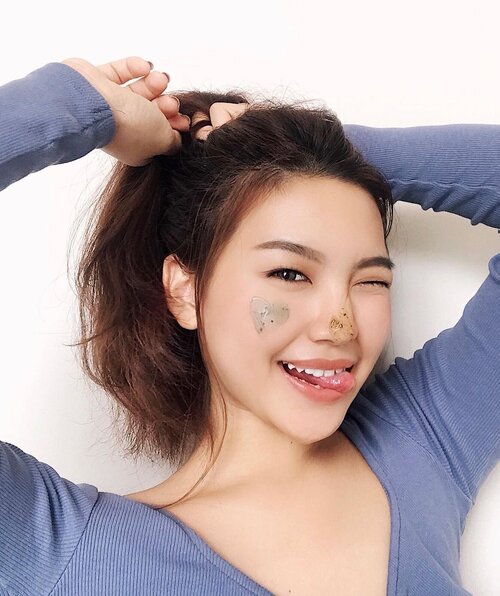 ‼️ 𝐆𝐈𝐕𝐄𝐀𝐖𝐀𝐘 𝐀𝐋𝐄𝐑𝐓 ‼️.
#BetterTogether
versi aku adalah ketika maskeran sambil netflix and chill ! bikin selfcare jadi tambah seru, apalagi kalau pakai masker Skin New Resolution Gel Mask dan Mugwort Pore Clarifying Wash Off Pack dari @axisy.indonesia 🌱.Anyway, @axisy.indonesia lagi ada giveaway nih yang hadiah nya paket " Better Together " berupa 1 Mugwort Pore Clarifying Wash Off Pack & 1 Skin New Resolution Gel Mask loh,✨ How to join :1. Follow @raena.official2. Ikutan giveaway nya dengan posting better together versi kamu ( misalnya kamu dan sahabat/pasangan, roti, selai, cereal dan masih banyak lagi..Yuk cek instagram @raena.official untuk info lebih lengkapnya. Untuk giveaway nya berlangsung hingga hari senin, 3 May pukul 23.59 WIB ya .. jadi jangan lupa ikutan dan menangin hadiah nya 😘
#axisyindonesia
#BetterTogether

+ View more details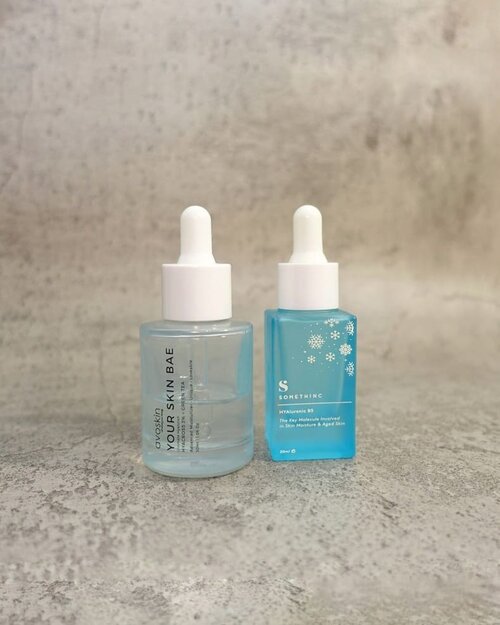 Finished with
#Somethinc
Hyaluronic Acid serum, and FINALLY trying
#AvoskinYourSkinBae
Hyacross 3% and Green Tea. I believe the Hyacross is a variation of Hyaluronic Acid for hydration, added with anti oxidant from green tea. Hydration is a wonder, not sticky like a lot of hyaluronic acid or gel-ish texture serum.
Texture wise it is very thick, gel-ish when pipette out of the bottle, in contrast with Somethinc's that very runny, but immediately become more watery when applied to the face. I only use 2 fat drops for the whole face and neck, more than that making the next serums more tricky to blend and absorb. Esp with somethinc's niacinamide that have quite similar thick gel-ish texture. One or two times, both of them together making my moisturizer pilling. So use it wisely, blend to your skin until completely absorbed and not sit on top of your skin before moving to the next serum(s).
#DinsVanityDesk
#beautyroutine
#beautygram
#beautycare
#beautyreview
#skincare
#skincareregime
#skincarejunkie
#glowingskin
#skinessentials
#healthyskincare
#Clozette
#ClozetteID
#FDLocalPower

+ View more details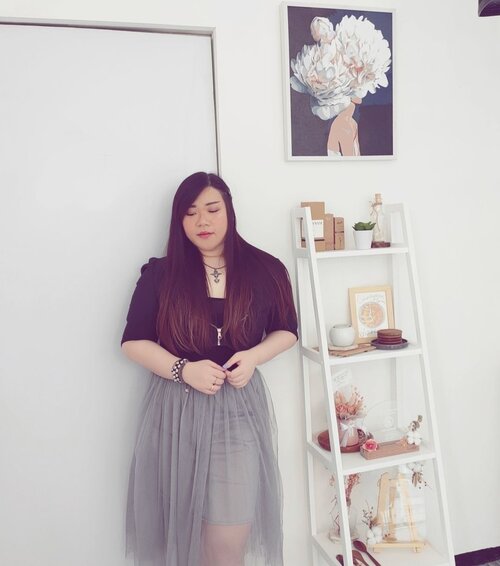 + View more details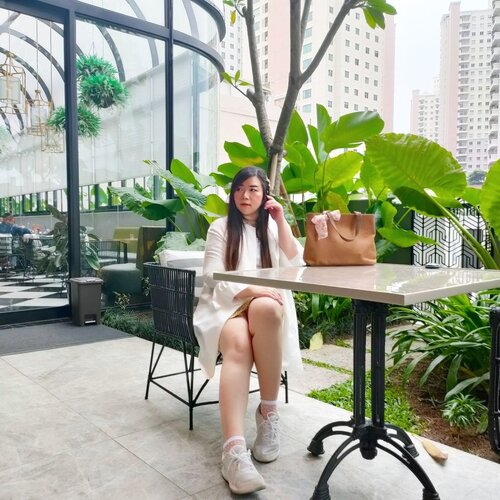 Got some questions about my bag in previous photo, it's my mom's (she gave me a lot of her old bags, all them are branded but not all of them are in good condition 😂. But she actually store them well already i guess she just used them not-so-gently 😂) and when i saw the design i thought it was a Bonia (which is probably her fave brand and the one i always associated her with as she has a LOT of Bonia bags, but apparently she used a lot more variety of brands wheb she was younger) but recently when i checked inside... It's Vintage Balenciaga wth 😳😳😳.
Now i feel bad for storing it the way i did (i shove everything together, all my branded bags with my pasar malam/shopee bags 🤣 that's why i feel like there is no point in buying super expensive bags anymore because i seem to care as much for the branded ones as the super cheap ones - which is not very much 🤣🤣🤣) and i think i should bring it for repaid because boy, she had it rought. Melting leather works, ballpoint stains all over the fabric..
Anyway, swipe to see my partner in crimes who helped took all these nice pics!
PS : 📍@tobysestateid Pakuwon Mall (which is very hard to find lol, but totally worth the hassle) as i still got questions about the location although i tagged them in my pics 😐.
#ootd
#ootdid
#clozetteid
#sbybeautyblogger
#BeauteFemmeCommunity
#notasize0
#personalstyle
#surabaya
#effyourbeautystandards
+ View more details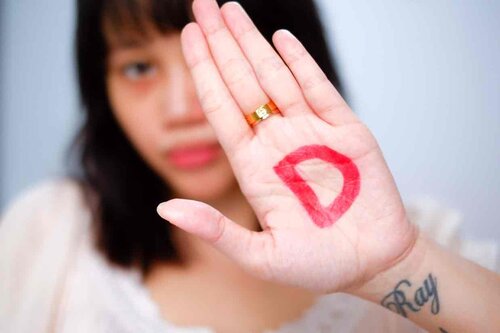 Kalian tau gak kalau ternyata 8 dari 10 wanita di indonesia itu telah mengalami pelecehan seksual di tempat umum loh! Unfortunately saat ada kejadian seperti itu, kadang korban ataupun saksi enggak tau apa yg harus dilakukan.
YUK
#WeStandUp
together dengan melakukan 5D! Apasih 5D itu? 5D adalah 5 langkah untuk melawan pelecehan seksual di tempat umum, kalian bisa ikut pelatihan nya di
www.standup-indonesia.com
Langkah langkah 5D itu cukup efektif untuk menghadapi pelecehan seksual ditempat umum, gue sendiri udah ikut pelatihan nya demi menjaga diri sendiri 💪🏻 yuk sama sama
#WeStandUp
#WeStandUpID
@getthelookid
+ View more details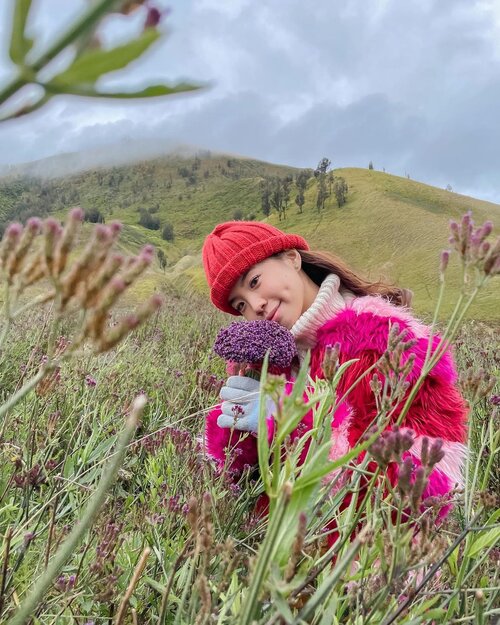 + View more details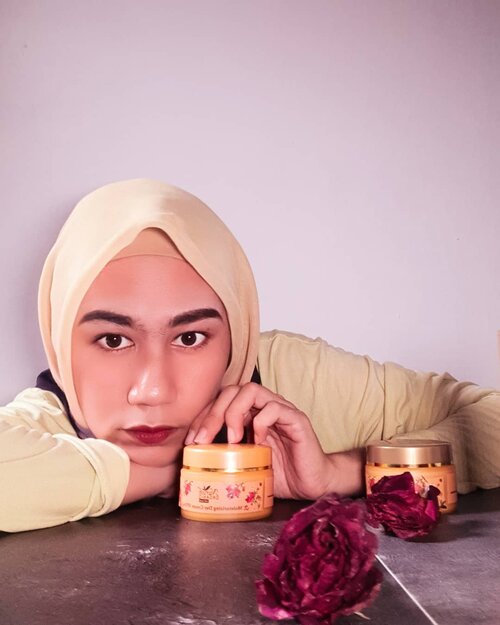 👩 Long Weekend nih!
👧 Liburan?
👩 Sayangnya, nggak.
👧 Why?
👩 Kerjaan kantor sih di skip, kerjaan di luar kantor yg ga bisa di skip
👧 Kerja mulu! Butuh hiburan kali,
👩 Hiburan bukan berarti harus liburan. Kerja juga bukan cuma sekedar cari uang, "lakukan apapun yang membuat dirimu senang, termasuk kerja" jadi kenapa ga dua2nya dijalani, get the money and happy together
#clozette
#clozetteid
#beauty
#skincare

+ View more details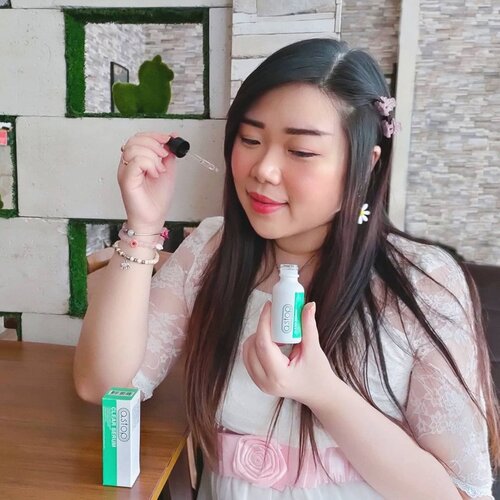 As someone with oily skin, although fortunately not acne prone, i am always wary about extra sebum and hormonal acnes. At the same time, i am also no spring chicken 🤣 so i also cannot afford to use products that doesn't give me enough hydration as well. Most acne preventing and curing serums has ingredients that doesn't agree with me (they make my allergy goes crazy) but i finally, FINALLY found one that is gentle and kind to my skin, gives me the hydration my skin needs but also really work to prevent acne from appearing from my skin : @a.stop4you Clear Serum "5 Days Miracle BHA Serum" .It has a thin, watery consistency, very light and easy to absorbed into the skin and gives deep hydration that i didn't expect from such a light serum. It doesn't have a strong scent that most acne preventing products have and really works well to keep acnes at bay even around my period (when usually my skin would act out the most).As far as acne preventing and curing serum goes, this is definitely the mildest but effective one and it works well even for sensitive skin like mine - so i definitely recommend this for everybody who want to prevent and or cure acne, no matter what your skin type is (because i believe this will also work well for drier skin type as it is really hydrating - but you should definitely use moisturizer too, preferably the one from this same line, the Clear Balm *which i will talk about next* as they really work well together)Available in 2 sizes (30ml and 55ml) You can get them at my Charis Shop (Mgirl83) for a special price or type
https://bit.ly/astopserumMindyTo
directly go to the product's page 😉
[email protected]
_official @charis_celeb
#Flush
#Pimple
#Excessive
Sebum
#A.STOP
#CLEARSERUM
#CHARIS
#hicharis
#reviewwithMindy
#beautefemmecommunity
#koreancosmetics
#clozetteid
#sbybeautyblogger
#koreanskincare
+ View more details

loading ...
Back To Top