loading...
Search
247 RESULTS FOR TOMS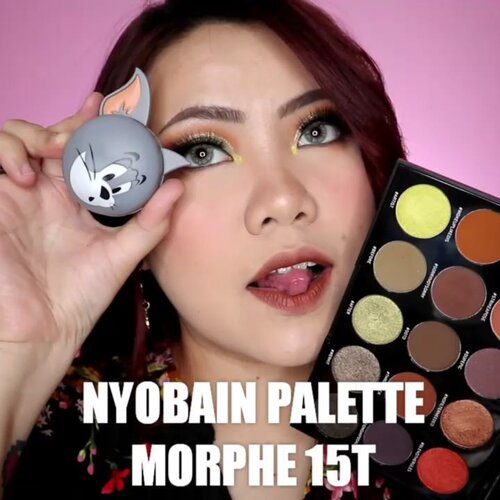 + View more details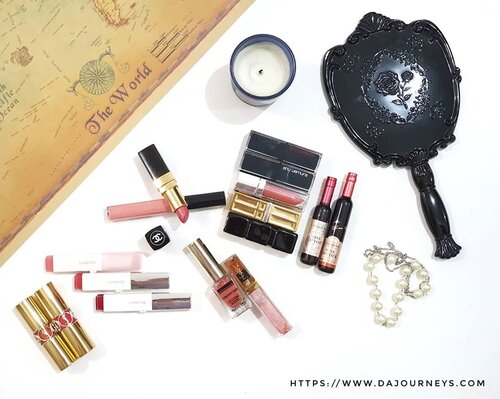 + View more details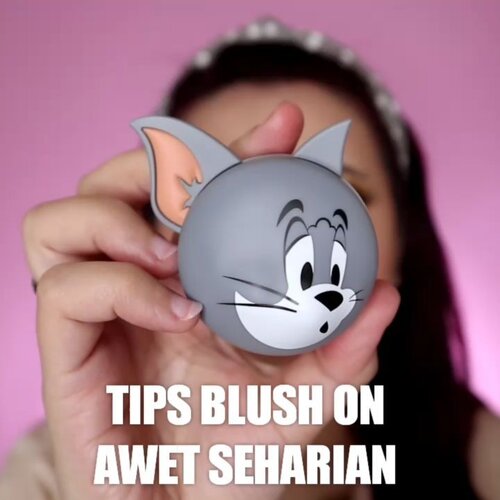 + View more details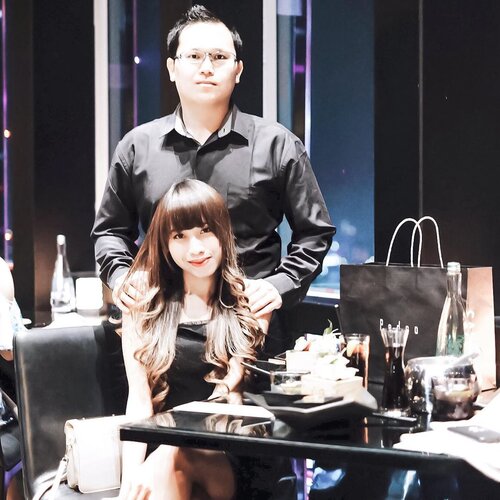 010110 - 010120Happy "belated" of our 1st decade anniversary-I feel like yesterday, you ask me my number and we start to build a good friendship for 5 months. Then, you ask me to going out on 1st January ten years ago. We just a kids, no job, no money, and maybe no future 🙄-Nothing special on our 1st and 2nd years. We're not like other couple, who's always lovey dovey. We're like tom and jerry maybe? We argue and fight a lot. Until, the world let us calm for 5yrs.-The storm was come some years ago.I think, that time is the worst phase on our relationship but we're learn a lot !I know the world is always fair with us. Our God is leading us to the a new phase of our relationship. We lived separated. Surabaya - Jakarta. I never image it before.We have a lot of hard times,Not easy to meet, not easy to communicated everything, and not easy to make everything look well. We fight, fight and fight like crazy everyday. 'Till Our God let us to learn (again) how to compromise, solve our problem and wise.-Yes, we're here,with all blessings of our God.Our 1st chapter of life will end up really soon. I wish nothing but the best for us.It was great,I can share my life with you.Thanks, thanks and thanks for everything. May our God keep showering his blessings upon us.Once again,Happy 1st decade anniversary @christadiputra. Love you ♥️...
#clozetteid
#1stdecade
#1stdecadeanniversary
#stylegoals
#whowhatwear
#IGoutfit
#revolveme
#outfitidea
#stylecollective
#relationships
#relationshipadvice

+ View more details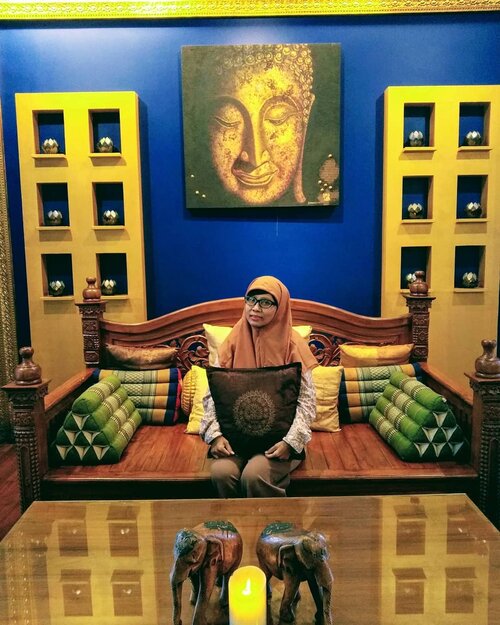 Happy weekend 🥰
Awalnya daku berniat weekend siang ini menyelesaikan tugas tulisan2 dan nulis artikel ttg tempat2 makan "all you can eat" selama di Thailand lalu.
Eh, baru buka smartphone, ternyata ada yang nawarin or ngajak lunch bareng di Tamnak Thai Menteng 😍
Jadilah kami berempat lunch disana sambil bahas rencana libur akhir tahun 🥰
Sepertinya baru kali ini nih daku makan di resto Thailand tanpa pesan Tom Yum Soup 😅 Pesen supnya : Chicken Coconut Soup macam kuah lodeh gitu deh... 😊
#balqis57kuliner
#restaurant
#thaifood
#foodblogger
#foodie
#weekend
#asianfood
#clozetteid
+ View more details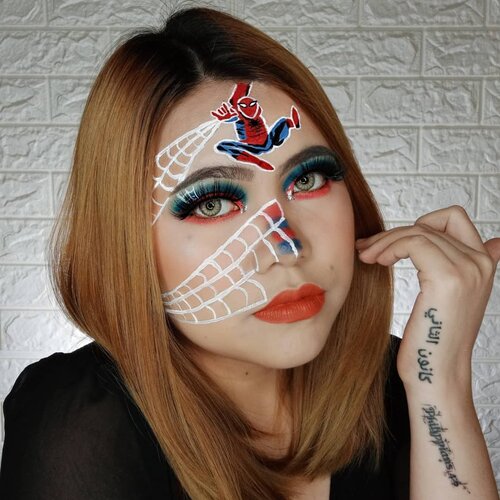 🕷️FAR FROM HOME🕸️
🎶Tom Holland.... Mari main Tom Holand..... @cindercella @rezachandika 🎶
.
Iyaaa iya tau kok Spiderman nya fail bgt 😂
Tapi sedih bgt kalo ga di upload, bikin nya sampe sesek napas soale woy wkwkwkkw aduh sulit bangat 😭
.
Recreate : @evelinesmakeup
.
Deets :
• @maybelline Superstay Foundation
• @thesaemid Concealer
• @maybelline Fit Me Loose Powder 10
• @makeoverid Powder Foundation C21
• @morphebrushes 35B Eyeshadow
• @byscosmetics_id Glitter liner red & silver
• @luxart.lashes Type : Fabulous LA 010
• @avionebeauty Magic Palette by @inivindy for blush, bronzer & highlighter
• @maybelline Superstay Matte Ink Lipcream shade : 205 Assertive
.
PS : GAUSAH NANYA IN TUTORNYA, KEMAREN GA SEMPET, BIKIN NYA AJA SAMPE SESEK NAPAS HEHE
.
@tampilcantik @tips__kecantikan @zonamakeup.id @tutorialmakeup_id @ragam_cantik @selalucantik.id @meriaswajah @syantiktutorial @ragam_kecantikan @zonacantikwanita @dandan.indonesia
#flovivi
#ClozetteID
#beautybloggerindonesia
#tutorialmakeup
#makeuptutorial
#makeupoftheday
#motd
#indobeautygram
+ View more details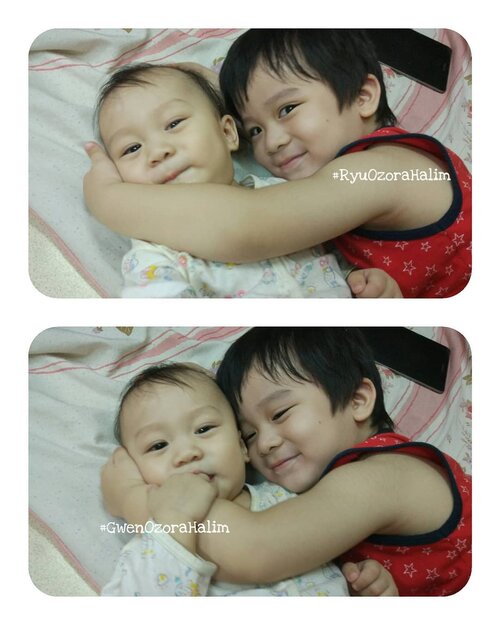 + View more details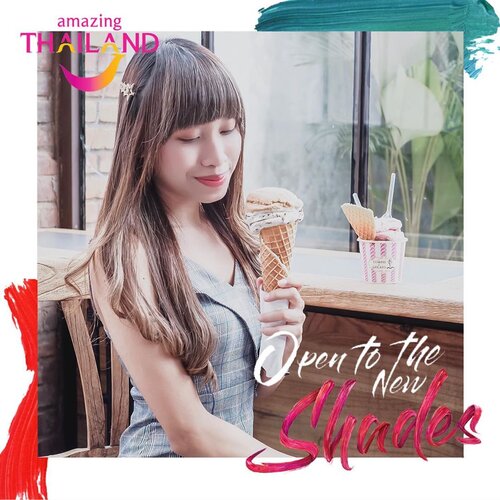 Wah,uda lama banget aku ga ke Thailand. Terakhir ke sana th 2011 dan Thailand masih blm se-hype sekarang 😍--Honestly, I'm a Thai tea freak ! So, the things that I wanna do in Thailand :First, pgn cobain Thai tea lgsg di Thailandnya dong ! Mau itu Thai tea drink ato ice cream seperti yg ada di foto aku itu.Second, SHOPPING ! Omg ~ baju di Thailand super murce banget. Waktu dulu blm ada tu baju" murah, skrg bener" bisa borong sampe koper jebol tanpa risau isi atm dong !Third, Pengen makan Tom Yum lagiii ! Tom Yum asli Thailand ga akan ada yg bisa ngalahim deh ! Cumi dan udangnya super gede banget bikin nagihhh!-Yuk share dream itinerary kamu! Dengan share foto dan dream itinerary versi kamu di caption, dan kamu bisa menangin hadiah jalan-jalan ke Thailand dari @wisatathailand ! don't miss it ya guys! 💋...
#MyThailandTrip
#WisataThailand
#kethailandyuk
#thailand
#bangkokthailand
#bangkok
#thaitea
#clozetteid
#tephcollaboration
#traveldiaries

+ View more details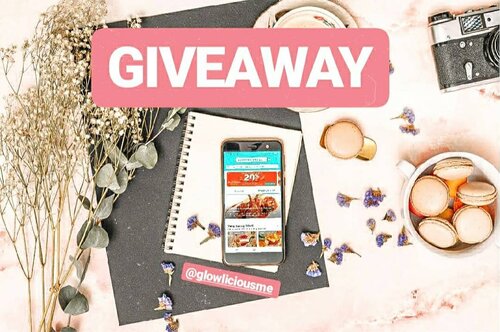 "GIVEAWAY BUKBER"Gara – gara ngidam trip ke Thailand, belakangan ini pengen banget makan makanan ala Thailand gitu😊...Eh kebetulan banget aku dapat info dari @ClozetteID ada fitur baru
#TravelokaEATS
dan nemu harga special voucher 100k seharga 85k di TOM TOM Grand Indonesia, lumayan banget kan gengs!...Yuk yuk yuk aku traktir Bukber hari Sabtu tanggal 25 Mei 2019😊 😊 😊...Caranya GAMPANG bangettts :...1. Follow @TravelokaEats dan Instagram aku @GlowliciousMe2. Love postingan ini dan sertakan alasan kamu kenapa aku harus ajak kamu bukber, yess3. Hastag
#EatsNonStop
#Bukberbarengeats
dan mention @Travelokaeats @GlowliciousMe...Aku bakal pilih 4 orang pemenang yang beruntung yang bakal diumumin pada hari Kamis ya gengs!...Good luck gengs dan jangan lupa ajak temen2 yang lain untuk ikutan, karena aku juga bakal kasih special gift buat kalian yang jadi pemenang nantinya 🤗💕🙏...
#ClozetteID
#ClozetteIDReview
#TravelokaEatsXClozetteIDReview
#EatsNonstop
#BukberBarengEats

+ View more details

loading ...
Back To Top