loading...
Search
11,419 RESULTS FOR TRAVELLER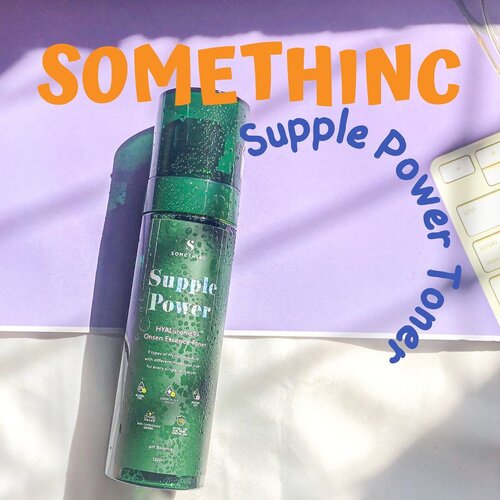 ✨🪴𝗦𝘂𝗽𝗽𝗹𝗲 𝗣𝗼𝘄𝗲𝗿 𝗛𝘆𝗮𝗹𝘂𝗿𝗼𝗻𝗶𝗰𝟵+ 𝗢𝗻𝘀𝗲𝗻 𝗘𝘀𝘀𝗲𝗻𝗰𝗲 𝗧𝗼𝗻𝗲𝗿- @somethincofficial 🪴✨
𝘔𝘪𝘯𝘦𝘳𝘢𝘭 𝘙𝘪𝘤𝘩 2 𝘪𝘯 1 𝘌𝘴𝘴𝘦𝘯𝘤𝘦 & 𝘛𝘰𝘯𝘦𝘳 𝘤𝘰𝘯𝘵𝘢𝘪𝘯𝘴 79% 𝘖𝘯𝘴𝘦𝘯 𝘉𝘦𝘭𝘨𝘪𝘶𝘮 𝘏𝘰𝘵 𝘚𝘱𝘳𝘪𝘯𝘨 𝘞𝘢𝘵𝘦𝘳 & 9 𝘛𝘺𝘱𝘦𝘴 𝘰𝘧 𝘏𝘈 𝘸𝘪𝘵𝘩 𝘥𝘪𝘧𝘧𝘦𝘳𝘦𝘯𝘵 𝘮𝘰𝘭𝘦𝘤𝘶𝘭𝘢𝘳 𝘸𝘦𝘪𝘨𝘩𝘵𝘴 𝘥𝘦𝘭𝘪𝘷𝘦𝘳 𝘋𝘦𝘦𝘱 𝘔𝘰𝘪𝘴𝘵𝘶𝘳𝘦 𝘪𝘯𝘴𝘪𝘥𝘦 & 𝘰𝘶𝘵𝘴𝘪𝘥𝘦.
𝙨𝙩𝙖𝙧 𝙞𝙣𝙜𝙧𝙚𝙙𝙞𝙚𝙣𝙩𝙨 :
Onsen Sui (79% Onsen Belgium Hot Spring Water
9 Tipe Hyaluronic Acid
Chondrus Crispus/Carrageen Extract
Betaine
Niacinamide.  
Tetap review ala Nanas bukan Sisca Kohl yaa !
Dimulai dari packaging nya yang berwarna hijau, jujur ini terlihat elegan dan menarik, tersedia dalam 2 ukuran, 40ml dan 120ml , menggunakan spray untuk mengeluarkan produknya .
Teskturnya cair hampir seperti air, setiap di spray ada sedikit buih nya namun ga mengganggu di wajah karena langsung meresap dan ga kerasa lengket, wanginya super enak, jujur aku suka banget sama aromanya , serasa skincare-an di taman bunga.
Kalau kalian ikutin story ku , aku pakai ini pasti ga cukup 1 pump karena efek nya seger banget, dingin dan dapat banget lembapnya, yang bikin lebih enak karena cepat meresap juga, setelah aku pakai selama beberapa hari di barengi sama Glow Maker, komedo ku jadi lunak gitu loh, seperti gampang di bersihin, dan membantu banget meredakan jerawat ku yang sedang merah, muka kusam ku juga jadi lebih cerah.  
Oiya, kalian bisa dapatin toner ini di harga travel size 40 ml Rp 89.000,-  dan full size nya 120 ml Rp 199.000,- di website official Somethinc ya!
#nmreview
#reviewbynm
#nmhydratingtoner
#toner
#suppletonersomethinc
#somethinc
#skinstagram
#textureshot
#tekstureshot
#reviewindonesia
#skincareindonesia
#skincarecommunity
#clozetteid
#clozette

+ View more details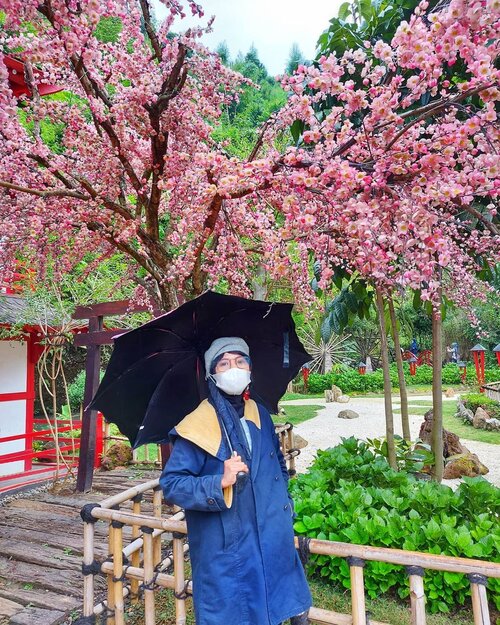 + View more details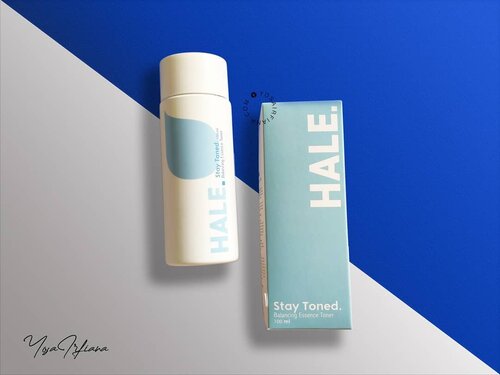 All Hail to
[email protected]
mungkin terkesan enggak up to date but I do not care 😂FYI, aku selalu beli skincare ketika butuh dan disesuaikan budget. Jadi, ketika aku beli Hale, itu karena toner dan essence-ku habis biiiis semua. Fortunately Hale ini ya toner ya essence. Jadi praktis buatku, apalagi kalau pas travelling. Teksturnya cair tapi rich, dan aku pakainya 3-5 tetes. Jadi butuh waktu untuk menyerap. Hale ini aku fungsikan juga sebagai prep skincare supaya skincare yang akan aku pakai selanjutnya bekerja optimal. Menurutku, Hale ini ibaratnya kayak temen kita yang orangnya enggak muluk-muluk, kalem, bikin nyaman, tapi nyambung ke semua anggota genk. Nah, kalau enggak ada dia tuh enggak komplit. Jadi maksudku, kalau aroma Hale ini cenderung enggak nyaman karena dia memang enggak pakai fragnance, dan aroma yang ditimbulkan ini karena reaksi kimia dari ingredients-nya, aku sih no problem ya. Bukankah kita sudah menerima seorang teman apa adanya diri mereka? 🤗Selebihnya baca di blog ku aja yah. Aku udah nulis reviewnya di sana.
#clozetteid
#beautiesquad
#thinkhale
#reviewskincare

+ View more details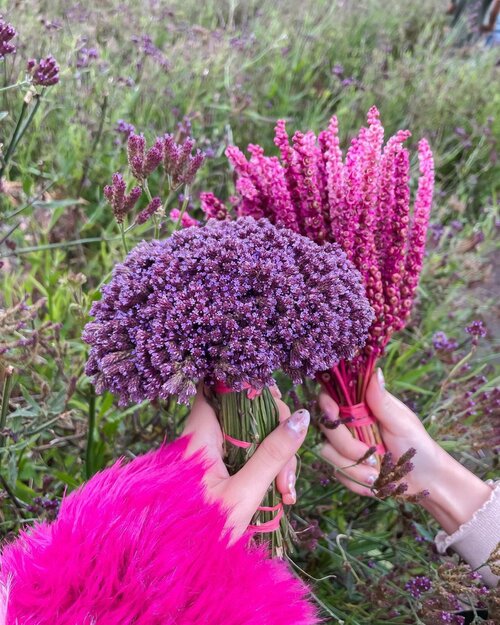 + View more details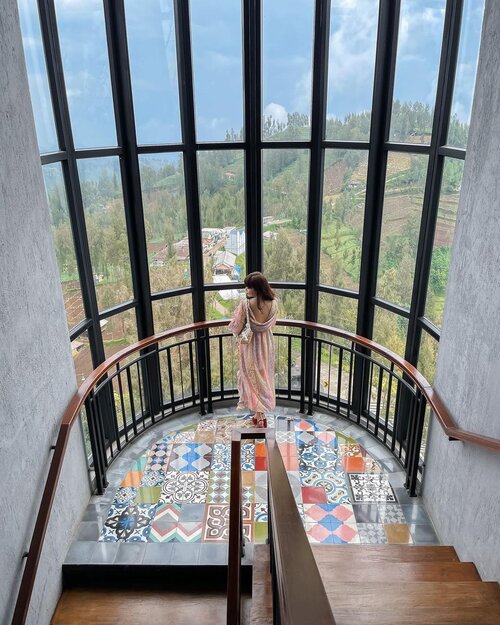 + View more details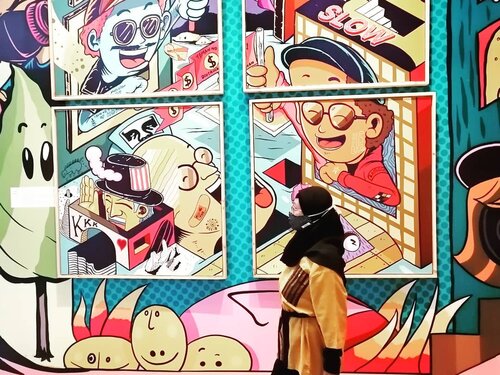 + View more details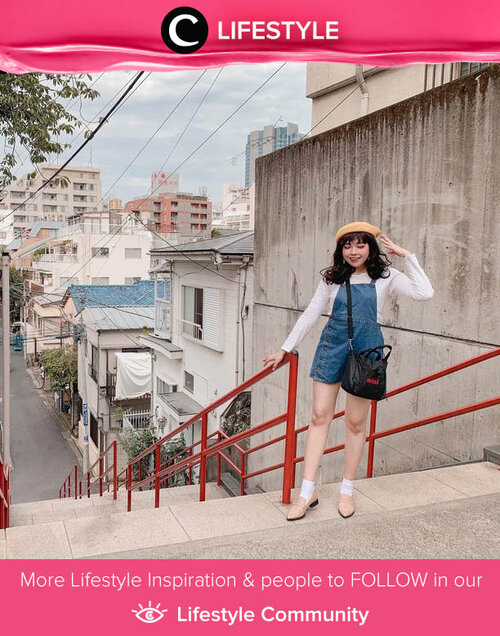 Clozetter @yunitaelisabeth91 shred her throwback post to the traveling era, when she was in Japan. Simak Lifestyle Update ala clozetters lainnya hari ini di Lifestyle Community. Yuk, share momen favoritmu bersama Clozette.

+ View more details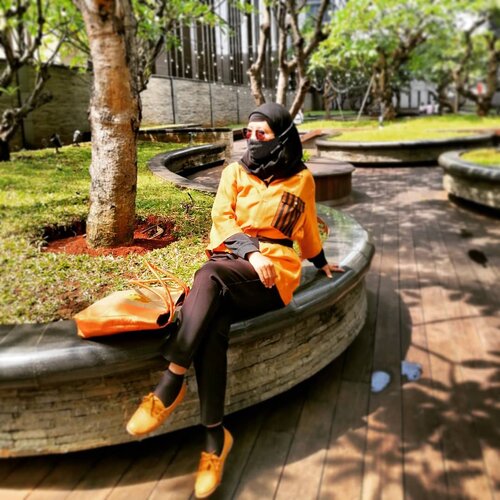 Happy weekend ❣️💕Happy gak sih besok udah mau taraweh? 🥰🎊🎉🧁🥰📸 Saturday, 10 April 2021Yg motret @winadyanan 🧕📍 Astha Distict 8 Jakarta Selatan 🏬 Tempat baru yg openingnya di tengah pandemi 2020👔 Basagita @siloka.official 🇮🇩👖 GU beli di Ginza Tokyo Jepang 🇯🇵👜 Singapore Souvenir (Gak inget oleh2 dari siapa atau punya Almarhumah My Mom yg daku samber ya? 🤔)🧕 Beli di Aeon JGC Jakarta Timur 👞 Nyamber yg dipakek Winahyu krn lht warnanya matching sm kemeja & tas yang daku lg pakek 😅💕💕💕
#balqis57travel
#traveling
#traveler
#mall
#hangout
#weekend
#ootd
#clozetteid
+ View more details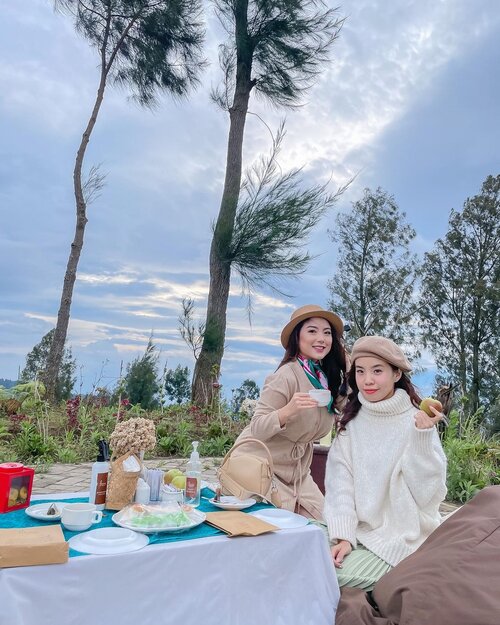 + View more details

loading ...
Back To Top