loading...
Search
11,263 RESULTS FOR TRAVELLING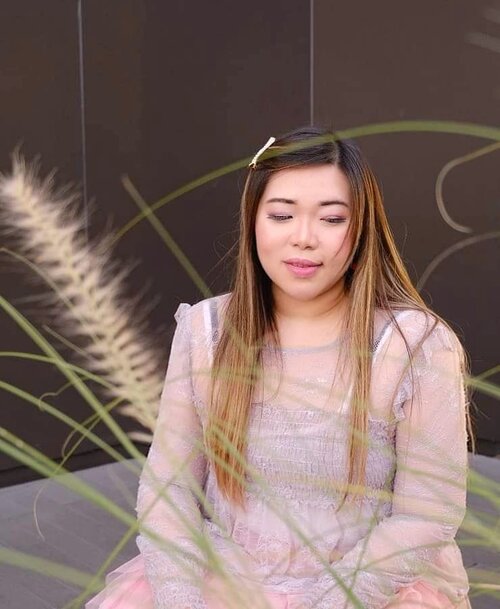 + View more details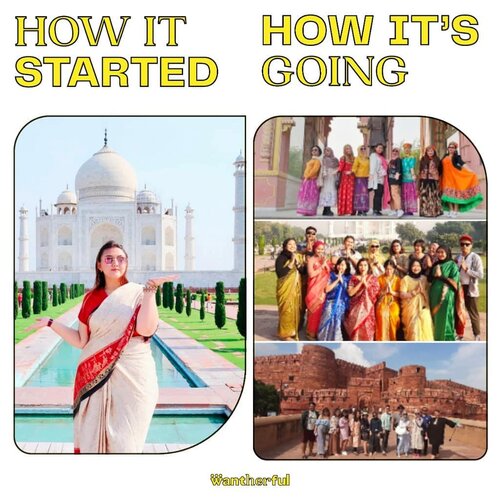 Di sabtu sendu ini, gue pengen cerita sedikit tentang satu hal yg lagi gue kangenin banget dan gimana awal mula terbentuknya.. Yes.. Gue kangen @indiatripmurahHow it started :Bermula dari gue backpackeran ke India bersama cewe cewe tangguh, buta akan peta india, dan modal nekat doang.. Dulu, India terbilang negara high risk untuk tourist apalagi wanita.. Tp kita semua berangkat modal nekat, cewe cewe doang.. Suhu lagi super panas, sampe 43 derajat, tapi kita tetep terusin. Ternyata pas sampai sana.. INDIA itu cantik.. Orang orangnya ramah, dan ga seburuk pemberitaan di media.. Kita berlima bener bener beruntung banyak org baik bantuin kita pas backpackeran.. mulai dari jaipur, agra, lalu ke delhi..Dan pas mau pulang, di Delhi gue bilang dalam hati.. suatu hari, gue akan kesini lagi... terus 2 x balik ke India.. tetep ga cukup.. gue selalu bilang, gue akan balik lagi kesiniHow its going :Tahun 2019 awal, orang yg punya hostel tempat gue nginep di Agra itu lumayan deket sama gue, lalu gue dan kakak nya dia akhirnya nekat bikin travel agent namanya @indiatripmurah dan daftarin travel agent kita di tourism India.. akhirnya, gue resign dari kantor gue dan memulai bisnis travel India bareng temen gue di India.. Awalnya bapak gue ga setuju, tapi gue tetep pergi ke India sambil nangis wkwk untung akhirnya doi udh biasa aja skrg wkwkwkSERU.. Banyak pengalaman yg gue ambil. Banyak orang baru yang gue temui. Di tipu, rugi, dll itu udh biasa.. udh gue makan semuanya.. tapi gue seneng ngejalaninnya..Gue ga tau kalau dulu gue ga nekat backpackeran ke India, mungkin gue masih jd org kantoran kali.. that trip changed my life forever.. Yaa walau skrg masih corona dan gue blm bisa memulai trip lagi, tapi gue selalu seneng kalau liat liat galeri @indiatripmurah dengan berjuta tawa dari client client gue yg pada puas dan seneng liat India.. i cant wait to start it again from 0 after corona.. :)Prinsip gue dari dulu "selama masih muda, gue mau coba apapun sebanyak banyaknya, i will take all the risk! Kalau gagal, at least orangtua gua masih nampung gua"@wantherful.id
#wantherfulchallenge

+ View more details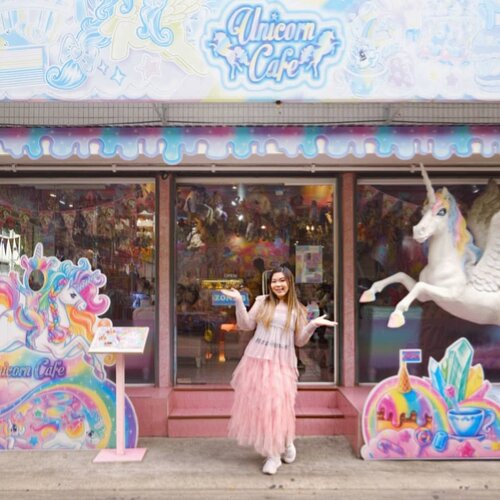 + View more details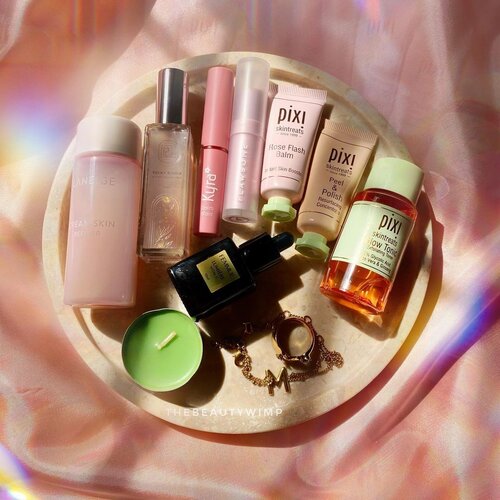 + View more details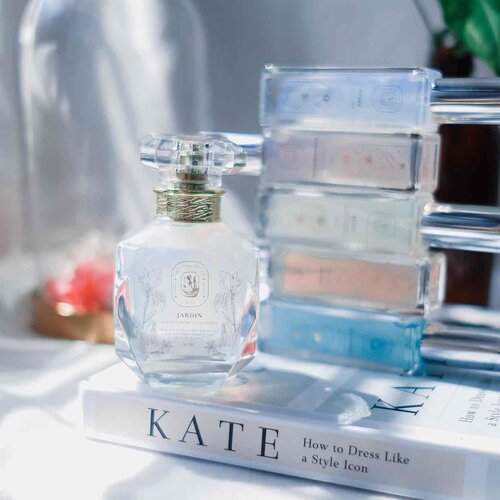 @thelivingpotion parfume ini terlalu cantik untuk disimpan sendiri, jadi postingan kali ini judulnya mau pamer parfume yg botolnya bagus banget 👌🏻🤣
Well, selain bagus botolnya ya parfume ini udah BPOM & Halal Certified loh ya
Mereka punya 12 pilihan aroma, galau banget pas mau pilih aroma yg mana karena milih online takut enggak cocok gitu loh. Tapi setelah liat di instagram mereka detail nya, akhirnya gue memilih fragrances yg familiar sama hidung sensitive gue ini:
✨Jardin - a scent from Gucci Floral
✨Reves - a scent from Penhaligon Empressa
✨Mademoiselle - a scent from Chanel Chance
✨Jacinthe - a scent from Jo Malone Wild Bluebell
✨Esmee - a scent from Gucci Bloom
✨Chloe - a scent from Chloe L'eau
Perfume mereka sendiri tersedia 2 ukuran, 50ml dan 20ml (travel size). Dengan packaging sebagus itu juga harganya untuk yg 50ml itu 135k dan 20ml 59k, good deal!
Ketahanan nya gimana? Kemarin sih gue coba pake seharian ya kalau yg gue semprot di kulit itu tahan 3-4jam ya, kalau yg di baju tahan lebih lama sekitar 5-6jam gitu
Untuk daily use menurut gue udah cukup banget kok, the scents really uplift my mood ❤️✨
#clozetteid
+ View more details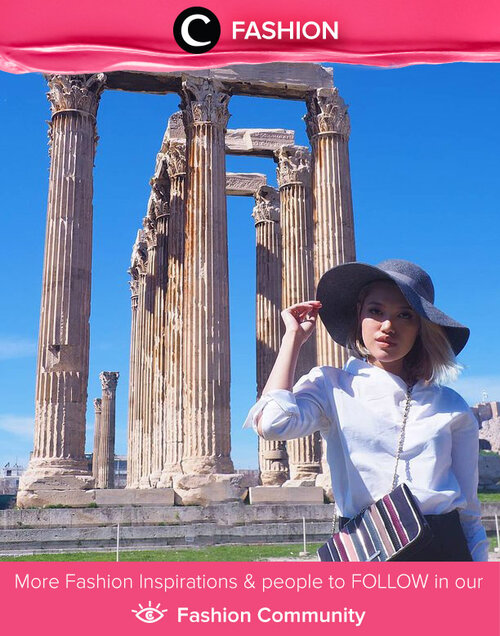 Rindu mix and match outfit untuk traveling? Tahan dulu dan utamakan selalu kesehatan ya, Clozetters. Image shared by Clozette Ambassador @wennykyuuto. Simak Fashion Update ala clozetters lainnya hari ini di Fashion Community. Yuk, share outfit favorit kamu bersama Clozette.

+ View more details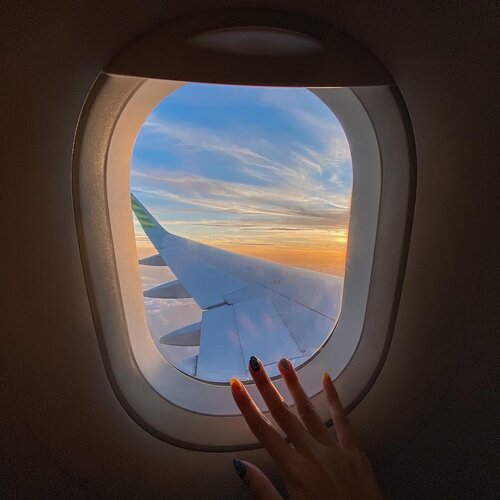 + View more details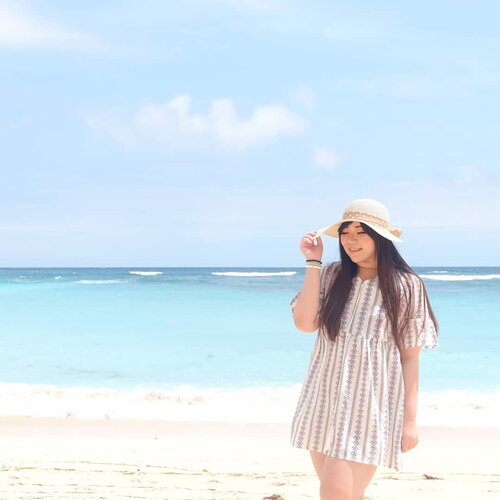 + View more details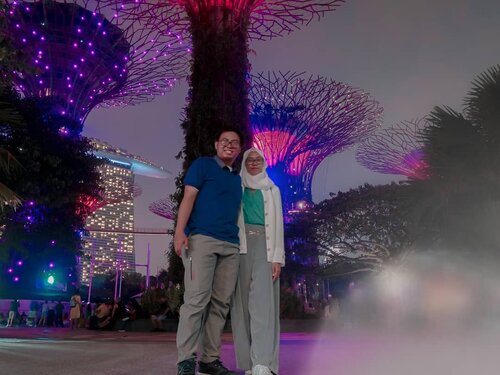 + View more details

loading ...
Back To Top