loading...
Search
187 RESULTS FOR TWICE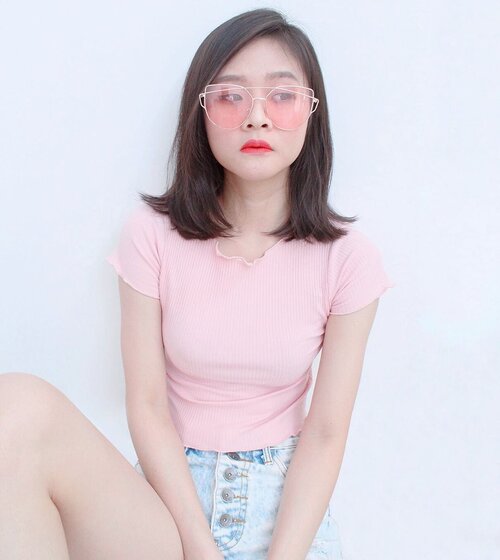 + View more details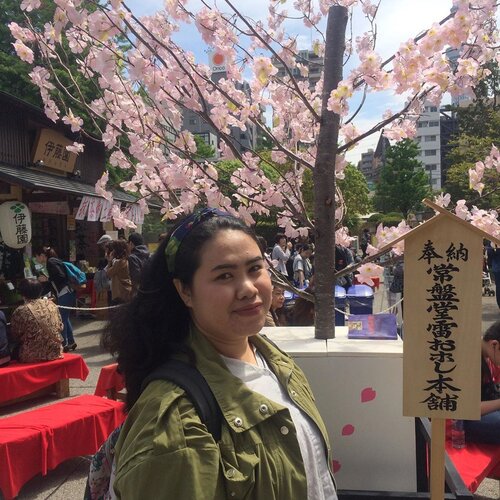 + View more details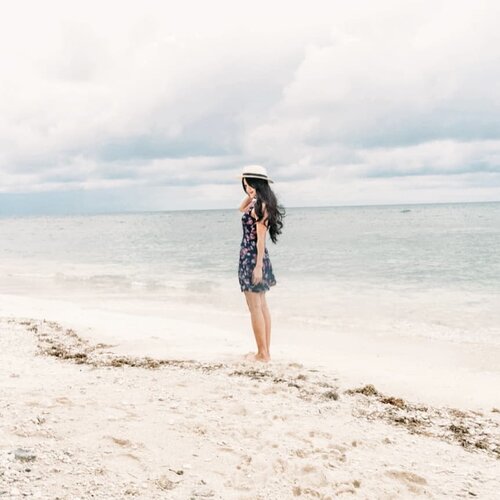 Few days ago, someone asked me: "KENAPA KAMU NGGAK PANIK SOAL CORONA?"Saya jawab "Karena cuman abis keluar 30m dari rumah aja, balik-balik nggak cuman sekadar cuci tangan, tapi mandi!"Iya, saya orangnya jijik-an. Kecuali setelahnya bakal keluar rumah lagi. Kena asep kendaraan bermotor dikit langsung ngerasa kotor.Jadi Hal begini sudah biasa buat saya, nggak nunggu corona..Tapi sebenernya bukan cuman itu alasannya. Back in 2012/2013, saya nyaris kecelakaan 3x, ya already kecelakaan, sih. Akibat seizure. Jadi sempet mikir, bisa jadi saya mati di jalan akibat kecelakaan waktu nyeberang jalan. Bahkan ga yakin bisa hidup sampai 2015. Waktu itu udah siap mati.😁Itu bikin saya keluar kerja dari posisi Head of PR, nggak ngajar lagi, keluar dari segala kegiatan offline socmed, pun nggak kumpul anak-anak socmed. Mengeliminir faktor toxic. Saya traveling, bikin novel, blogging.Semua saya lepas, demi kesehatan lahir batin. Setidaknya kalaupun mati, mati dalam keadaan sudah berjuang.Dari situ banyak kerjaan travel & freelance, sampai sekarang. So, sudah biasa kerja dari rumah & lock down my self..So, saya sudah berusaha juga untuk corona ini dengan...tidak mengubah banyak lifestyle sebenernya. Olahraga, healthy food, lock down my self, hygienist. This is my lifestyle. Setidaknya sekarang banyak temannya.😆.Tapi secuek-cueknya saya, saya concern sama kesehatan orang lain. Lihat teman yang terlalu ngejar kesibukan, pasti saya ingatkan. Saya juga ga mau lihat keluarga saya sakit..Anw...whos gonna miss me when I'm gone? 🤷 so..I'm lil bit ready than anyone for this circumstances..But more than that..Im already dead. So...you won't kill me twice.Hey, you..you put me on this position twice, remember?Your panic is always killing me. Stop worrying for nothing!
#clozetteid

+ View more details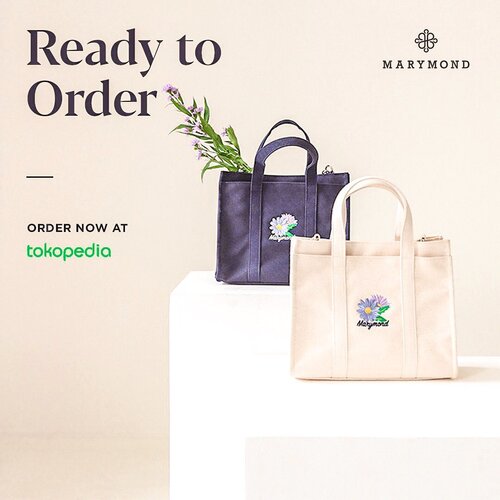 "I MARYMOND YOU" yang artinya "Kamu berharga dan cantik bagiku"
Just for your information @marymond_id adalah sebuah Brand Fashion Lifestyle dari Korea yang tidak hanya menjual produk fashion tetapi juga sangat peduli dengan hak asasi manusia, terlebih perempuan dan anak-anak.
10% dari penghasilan Marymond akan di donasikan ke organisasi ECPAT Indonesia yang berfokus untuk mengedukasi anak-anak Indonesia dalam menghindari kekerasan seksual dan menghentikan eksploitasi anak.
Di negara asalnya Korea Selatan, Marymond telah didukung oleh banyak kalangan bahkan celebrity Korea seperti BTS dan Twice.
Produknya sekarang avail di @tokopedia 🙌🏻 Buruan deh di check~
.
.
.
.
#iMarymondyou
#workwithtorquise
#clozetteid
#bloggersurabaya

+ View more details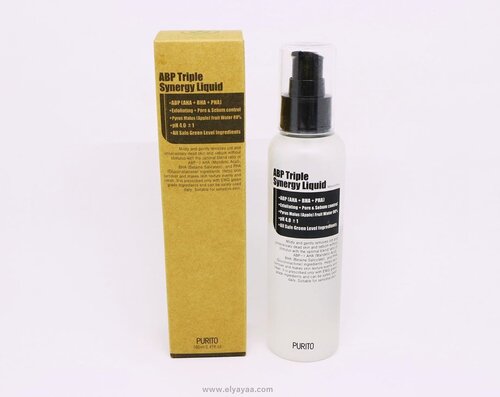 ☘️ Purito ABP Triple Synergy Liquid is one of chemical exfoliating product that contain three kinds of acid, which is AHA, BHA, and PHA. It claims to remove dead skin and sebum mildly and gently which is also suitable for sensitive skin._☘️ Review:It has runny consistency and it doesn't have any weird smell except it smells kinda little bit sour but not as bad as vinegar smells.I usually use this product after I clean my face with facial foam and wait the product around 5 minutes before moving into my skincare step. After using this product around 5 months, I could say this is such a mild chemical exfoliant to be used once or twice a weeks. It feels moist on the face. Make my skin texture become smoother but it doesn't really make the appearance of the big pore smaller. What I like from this product is, if I use this at night, in the morning I can see my skin is glowing and my makeup can stick to my face better. ( review lengkap dalam bahasa ada di
www.elyayaa.com
) 🙂
#ellskincaregame
#skincareroutine
#skincarebloggers
#clozetteid
#purito
#idskincarecommunity
#theshonetinsiders
#clozetteid
#beautybloggers
#instabeautyblog
#abcommunity
#asianskincare
#skincarereviews
#theshonet
#glowing
#skincarereview
+ View more details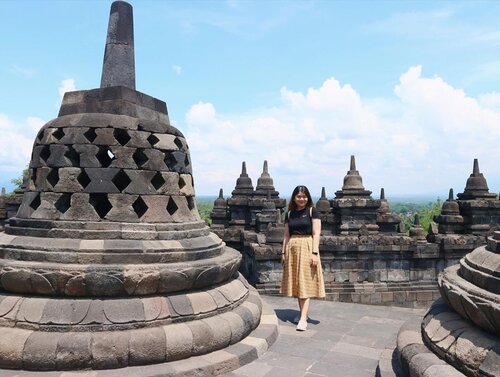 + View more details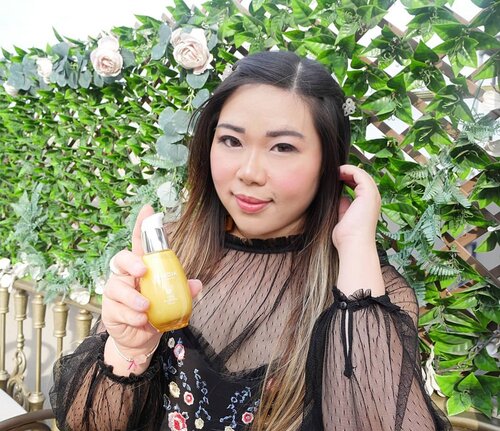 + View more details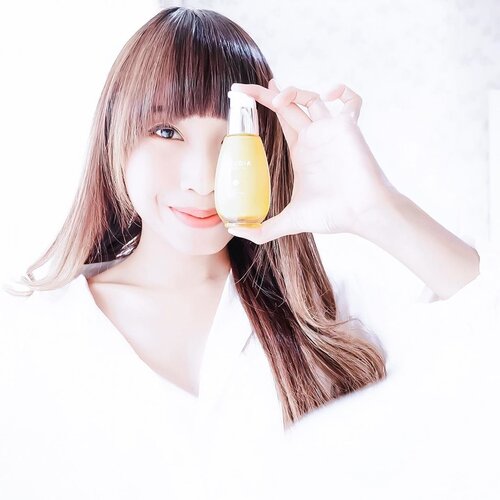 The famous skin care is here !I've been seen and read about @frudiaindonesia on my timeline for many times 🙈-It makes me curious about it and decide to try it out. But first, let me tell you about it. @frudiaindonesia is the on of K-Beauty brand that concern with skin care products. They have a lot of series and that time I have a chance to try CITRUS BRIGHTENING SERIES. Fyi, for brightening series they have 5 products inside.-What's good?That contain 71% Jeju orange extract to replace a water contain.Brightening and flatten our skin tone.Fruit seed oil complex inside this serum, help to Moisturize our skin and help it from dehydration.Serum texture is light enough and not sticky at all.Inside the serum, there's shimmers that makes our skin brighten fast.Fading any blackspot and flex.Quick to dry.Suitable for all skin type (included sensitive skin) Citrus or orange fragrance.Down side?For me, the citrus/orange fragrance is too strong. Actually I like the flowers fragrance.I RATE IT 4/5 !-How to use?Put this serum twice a day (day and night) before you put any moisturizer or sunblock. Use it regularly for maximum result.-Where's to buy?@frudiaindonesia 🙈Wanna to try? Or still curious about this serum? Stay tune on my IG stories really soon 🍊...
#clozetteid
#sbbxfrudia
#sbbreview
#sbybeautyblogger
#frudiakorea
#brighteningserum
#brighteningskincare
#bloggersurabaya
#bloggerjakarta

+ View more details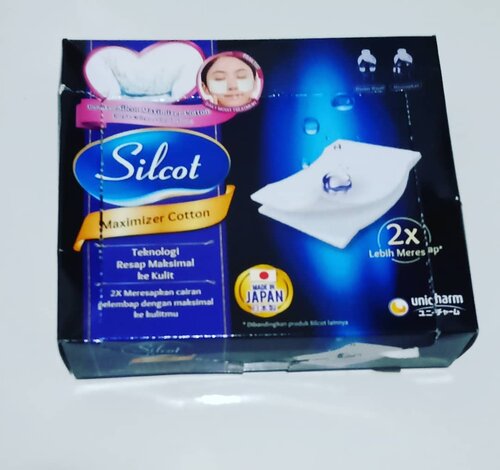 SILCOT MAXIMIZER COTTON .....💦TEXTURE: in terms of textures this cotton is really very thin and white..... 📦Packing: in terms of packing it is shaped like cotton but is bigger, and stored in a box container containing forty cotton one cotton can be torn and divided into two.....🍁Review: while using this cotton, the use of toner is reduced and the toner that we use absorbs twice the use of different cotton. Besides being used to apply toner, this cotton is also used to compress or CSM. really saves toner and maximizes moisture to the skin.....Rate:5/5..Buy at Sociolla...
#clozetteid
#clozettereview
+ View more details

loading ...
Back To Top