loading...
Search
17 RESULTS FOR TWINMAMA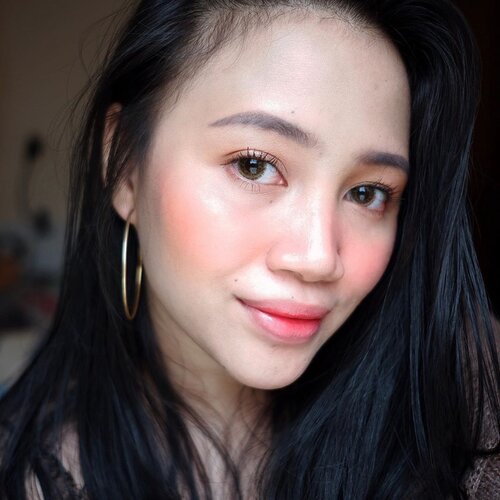 + View more details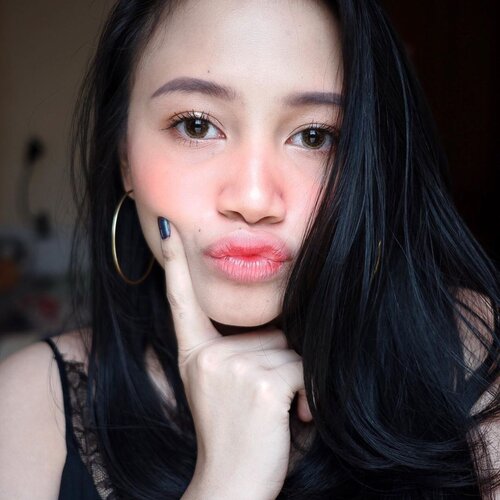 + View more details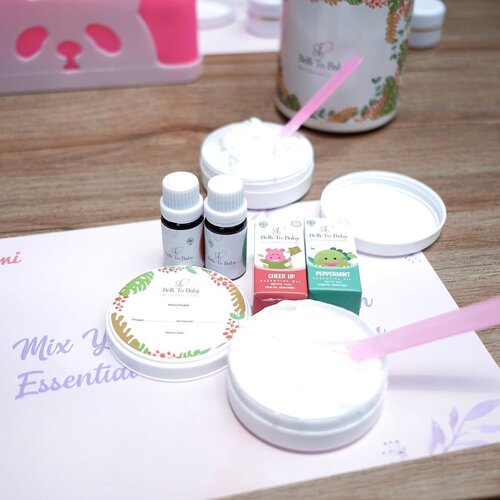 Attending @orami.circle x @bellitobabyid Workshop - Mix Your Body Cream with Essential Oil Belli to Baby ✨————What i make today? Twincess Body Cream yg terbuat dari Cheer Up & Peppermint Oil~ Buat apa? Biar twins kayak princess yg always cheer up & happy terus hahaha ini nama nya mikir mendadak jadinya gini deh 😆———What is Belli to Baby? A therapeutic grade essential oil yg dibuat dari bahan alami organik pilihan, tanpa bahan kimia, ramah lingkungan dan sudah terdaftar BPOM 👌🏻———Menurut ibu Lim Fifi Anggreani selaku owner dari Belli to Baby bahwa Belli to Baby itu sendiri nama yg di ambil dari sebuah plesetan "Belly" atau perut yg berarti essential oil ini aman di gunakan sehari-hari oleh ibu hamil, bayi, anak anak hingga lansia ❤️✨———Selain essential oils, Belli to Baby juga mempunyai Rosehip Oil yg berguna untuk mencegah Stretch Marks pada ibu hamil atau bantu memudarkan Stretch Mark yg sudah ada. Manfaat nya ini sudah dibuktikan sendiri oleh @verlitaevelyn selalu Brand Ambassador loh~
#BetterLiving
#OramiXBellitoBaby
————
#clozetteid
#momblogger
#mamablogger
#essentialoils
#twinmama
+ View more details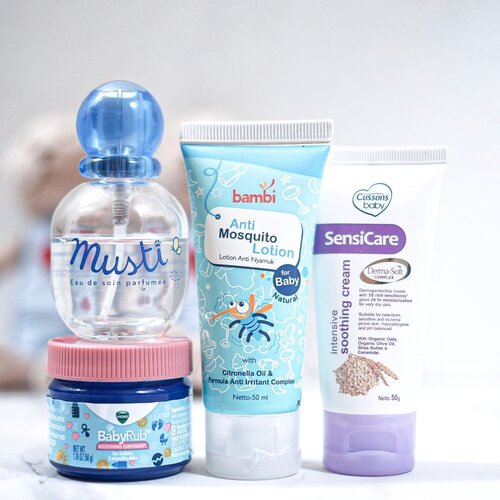 #KisahAraya
ADDITIONAL ESSENTIALS. Selain daily essentials yg udah pernah gue post, ini beberapa barang yg jadi tambahan perawatan nya araya. Kenapa tambahan? Ya karena enggak dipake setiap hari.⠀⠀⠀⠀⠀⠀⠀⠀⠀———⠀⠀⠀⠀⠀⠀⠀⠀⠀✨@vicksindonesia Baby Balsam (ini belom masuk indonesia sih sebenernya LOL) - andalan tambahan kalau araya udah tanda tanda mau pilek. Abis pake kutus kutus terus pake ini pas mau tidur biar tidur nya lebih nyenyak, soalnya vicks ini ada kandungan lavender nya + emang bisa bantu melegakan pernafasan kalau lg pilek.⠀⠀⠀⠀⠀⠀⠀⠀⠀✨@mustelaindonesia Musti Parfume - parfume nya araya kalau mau pergi. Wanginya enaaaak seger tapi enggak lebay. Lumayan tahan lama sih kalau dipake nya ke mall, kan enggak keringetan or kena matahari langsung hahaha no alcohol yes jd aman 👌🏻⠀⠀⠀⠀⠀⠀⠀⠀⠀✨@bambibaby.id - lotion anti nyamuk andalanqu, wangi citrus nya seger banget luv! Ampuh juga buat meng-hempas-kan nyamuk gengges~⠀⠀⠀⠀⠀⠀⠀⠀⠀✨@sensicareid @cussonsbabyid - lotion ini gue pake buat pengganti diaper cream sih klo pas pergi. Soalnya si sudo cream nya itu gede jd makan space di tas kalau dibawa-bawa jadi nya buat pergi ya bawa ini aja~⠀⠀⠀⠀⠀⠀⠀⠀⠀———⠀⠀⠀⠀⠀⠀⠀⠀⠀
#Clozetteid
#twinmom
#momblogger
#mombloggerindonesia
#mamablogger
#momoftwins
#mamablogger
#twinmama
+ View more details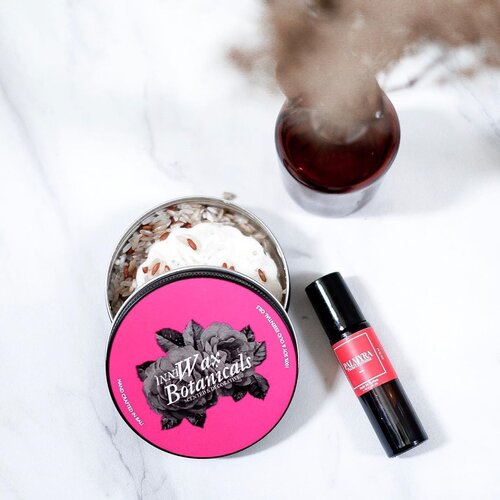 @inni.collection Palmyra pocket perfume, my current on-the-go perfume. The packaging might be little but the scent is strong! No joke. Always ada di tas gue soalnya kecil enggak makan space dan enggak takut tumpah juga. Bentuk nya roll on gitu, praktis. the Palmyra scent ini aroma nya woody yet refreshing. They have various scent, you guys can check on their instagram.———the Wax Botanicals (scented decorative) is also one of my new fav. I put it on my drawer. Jadi ini wax yg ada scented nya, bisa buat pajangan or taruh di drawer / lemari biar wangi gitu. Kalau untuk ruangan sih wangi nya kurang wow so i prefer put this one on my drawer. Besides, i have two toddlers so its safer to put this wax in a place that unreachable by them 🤣
#clozetteid
#beautybloggerindonesia
#mombloggerindonesia
#momblogger
#twinmama
#twinmom
#twinsmom
+ View more details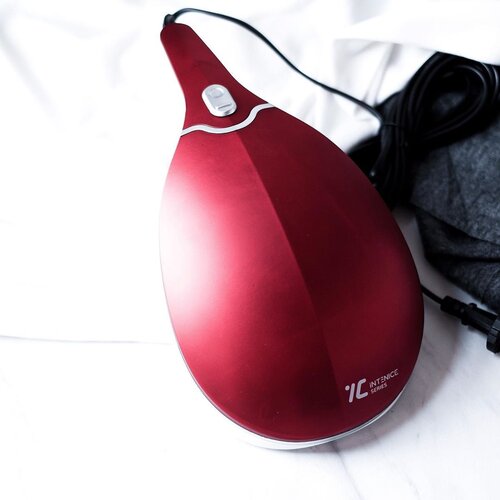 @flerumid my new bff, LOL! Dulu sebelum gue punya anak, gue enggak terlalu ngeh sama tungau kasur. Yg gue tau cuma sebatas sering ganti sprei biar enggak gatel. Ternyata dong ada yg namanya tungau kasur dan si tungau ini bisa bikin gatel. Gue pun baru tau setelah punya anak dan banyak baca. Waw! ——Cara meng-hempas-kan si tungau ini gimana? Pake vacuum khusus kayak si Flerum Dust Mites UV Vacuum ini. Kenapa Flerum? 1. Menggunakan High Frequency Vibrating System untuk meng-hempaskan si tungau yg bersembunyi di dalam kasur2. UV Light nya efektif membunuh Tungau sekaligus men-steril-kan kasur3. Ada Intelligent UV Protection System yg melindungi kita dari sinar UV nya——Sebenernya masih banyak alasan kenapa gue suka sama Flerum, buat baca detail nya ke blog gue yes. Seperti biasa link nya ada di bio! Unch ❤️✨
#flerumindonesia
#flerumid
#flerumdustmitesuvvacuum
#sedottungau
#clozetteid
#mombloggerindonesia
#momblogger
#twinmama
#twinmom
#twinsmom
+ View more details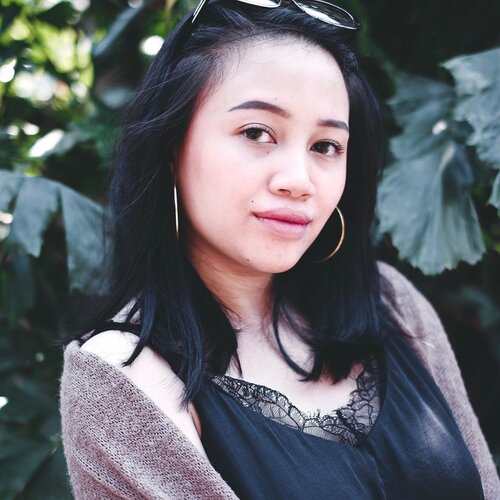 + View more details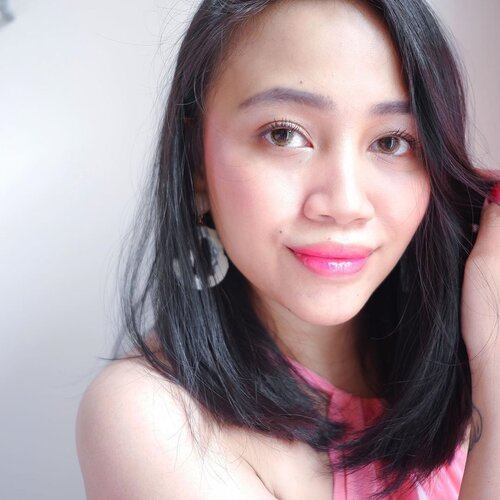 + View more details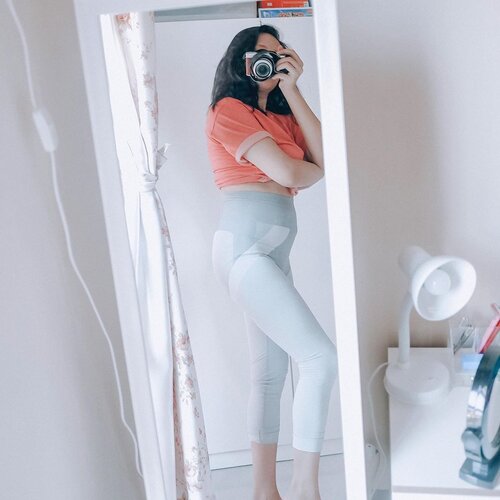 15 months postpartum body — I learn to love myself the way i love others and i embrace all my flaws. I used to hate myself and my body because i let someone make me feel i'm worthless (sampe dibilang gendut jelek malu-maluin weeeyyy hellaaww bhay), but yaaa i can't be who i am today without it LOL! So, here's me with my "mummy-belly", i gain 19kg when i was pregnant and i haven't reach my own "body-weight-goals" yet but its okay, I LOVE ME.
————
You all are beautiful, love yourself! Embrace yourself even for the flaws. You're your own home. Quoting from ci @jennyjusuf : "Berdamai dengan tubuh sendiri, belajar mencintai nya dengan utuh. Kemudian, membaginya dengan orang lain. Always go back to self-love" ————
PS: no, i don't do diet (i eat less carbo and more protein for the sake of my breast-milk) or exercise (well, if walking around in the morning while carrying two toddlers count as exercise then i did exercise lmfao). I will do heavier exercise later after twinnies 2years old tho (advice from my OBGYN and Surgeon, soalnya kemaren sotoy sit-up eh jaitan jadi cenut cenut 🤣)
#singlemom
#singlemamaoftwins
#twinmom
#twinmama
#postpartumbody
#ClozetteID
#postpartumjourney
+ View more details

loading ...
Back To Top