loading...
Search
2,084 RESULTS FOR ULZZANG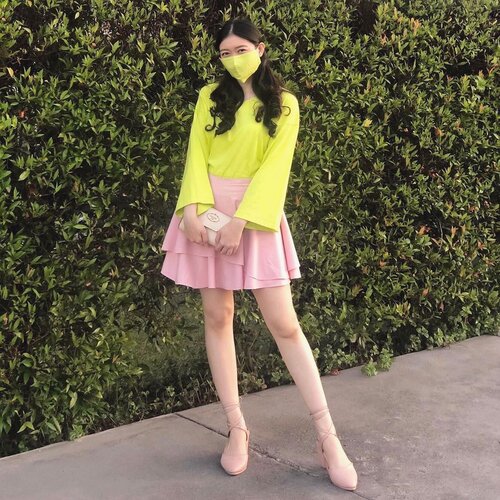 + View more details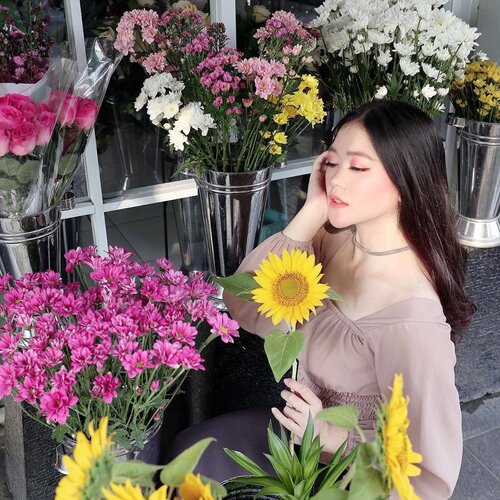 Have you heard the phrase that say "If there's no rain, there's no flower"? For me, the idea of blossoming is a beautiful thing. It's so good to know that though at times we may feel broken, we are these beautiful beings in this one life, destined for growth 🕊
But growth can be hard. When it rains, let it pour into you as means of cleansing and healing. When the sky of life opens up, open yourself up for growth. Let's take it as a reminder that we have a chance to keep going and working hard towards our dream. Don't waste that chance. Instead, we should grab it, use it, and watch it grown 🌱
Life come in seasons, every hardship happens for a reason, and pain is just a temporary feeling, followed by periods of life-changing healing, so in better days you should never stop believing 👼🏻
.
.
.
What I'm wearing :
🤍 Freya Smoked Ruffle Top by @tans.label
🤍 Classic Velvet Bracelet (wear as necklace) by @thalatte.id
🤍 Location : @rachekaflorist
#SekotakCinta
#Folkaland
#BersamaLokal
@folkaland ✨
.
.
.
#localpride
#indonesialocalbrand
#selfpotrait
#ootdfashion
#beautyinfluencer
#fashiongram
#ulzzang
#beauty
#makeup
#skincare
#beautycontentcreator
#beautyenthusiast
#indofashionpeople
#stylediaries
#photooftheday
#clozetteid
#fashionpeople
#얼짱 #일상 #데일리룩 #셀스타그램 #셀카 #인스타패션 #패션스타그램 #오오티디 #패션
+ View more details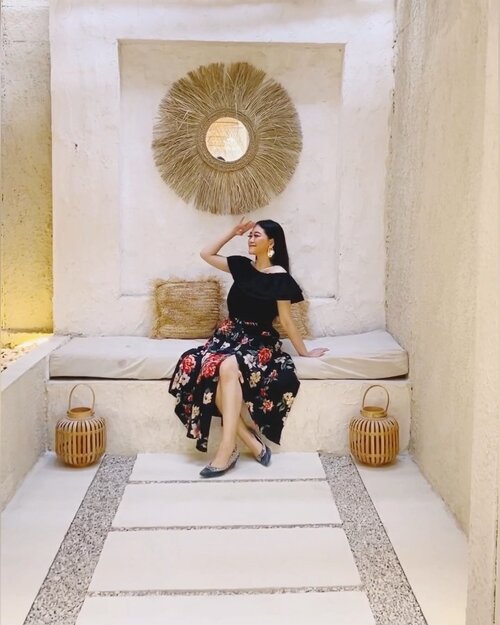 Weekend brunching at the sweetest spot 🌴🌤🥥 So happy to finally visit this hidden gem @heybeach.id it just exactly what I needed, when I've been craving for vacation for these past few months. I wanna go the beach, put my feet in the warm sand, hearing the calm waves, but at least for now I'm healed ❤️So, what does everyone have planned this weekend? If you're just missing the tropical vibes just like me, than I'd be happy to suggest you to come to this place and wear your summer attire (me myself gonna paid another visit for sure). And if you're wondering, they also practiced safety protocol during this pandemic seasonMy DM was flooded when I first post about @heybeach.id so here's the detail! It is located in Pluit, North Jakarta. And the ambiance in here is just like a lil Bali but right in the middle of the city, the interiors and even the floor itself are fully covered with sand 🏖 Not forget to mention, it's totally insta worthy to take a photo in every corner. Talking about the price wise in there are also quite affordable, they serve a great yummy food too!......
#heybeach
#jktfeelbali
#sunseeker
#pluitfeelbali
#jktspot
#heybeachgiveaway
#summbervibes
#beautyinfluencer
#fashiongram
#ulzzang
#beauty
#makeup
#skincare
#beautycontentcreator
#beautyenthusiast
#stylediaries
#clozetteid
#fashionpeople
#fashionvibes
#얼짱 #일상 #데일리룩 #셀스타그램 #셀카 #인스타패션 #패션스타그램 #오오티디 #패션
+ View more details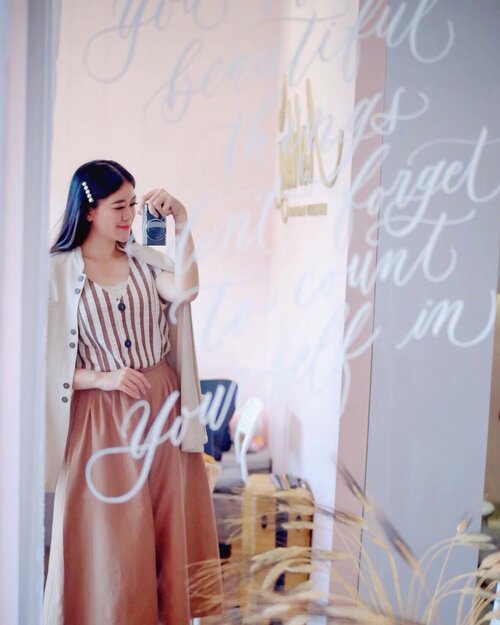 It's not about your reflection, it's what you see beyond it 👀 The journey into self-love and self-acceptance must begin with self-examination. And here's 10 pieces of life advice that I learned and always remind myself :🍃 Always be the best person you can be🍃 Be kind even when you're tired🍃 Be understanding even when you're angry🍃 Do more than you're asked, and don't ask for anything in return. Don't silently expect anything either.🍃 Listen when someone talks, and really listen too, stop just thinking of how you'll reply🍃 Tell people that you love them and that you appreciate them🍃 When you mess up, make up for it in the next moment or minute or day. Smile, and be kind to yourself🍃 Stop thinking too much, it's alright not to know the answers. They will come to you when you least expect it🍃 Time heals almost everything, give it time🍃 And last but not least, no one is in charge if your happiness, expect yourselfBe the energy you want to attract. Let this be a reminder to take the time to practice some self-reflection. If you want to live in a world surrounded by positivity, it starts with you 💗......
#sharingiscaring
#encouragement
#motivational
#selfreflection
#positiveaffirmations
#spreadpositivity
#positivevibes
#spreadlove
#outfitoftheday
#ootd
#styleblogger
#fashionistas
#elegant
#beautyenthusiast
#fashion
#beauty
#makeup
#clozetteid
#ulzzang
#fashiongram
#beautyinfluencer
#asianblogger
#인스타패션 #얼스타그램 #패션스타그램 #셀스타그램 #팔로우 #오오티디 #패션
+ View more details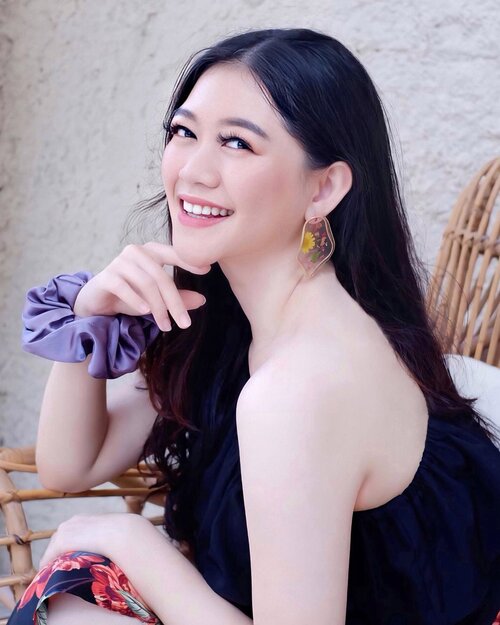 + View more details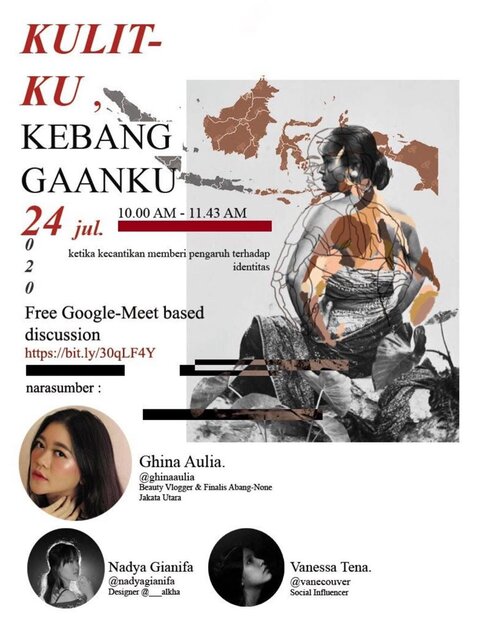 + View more details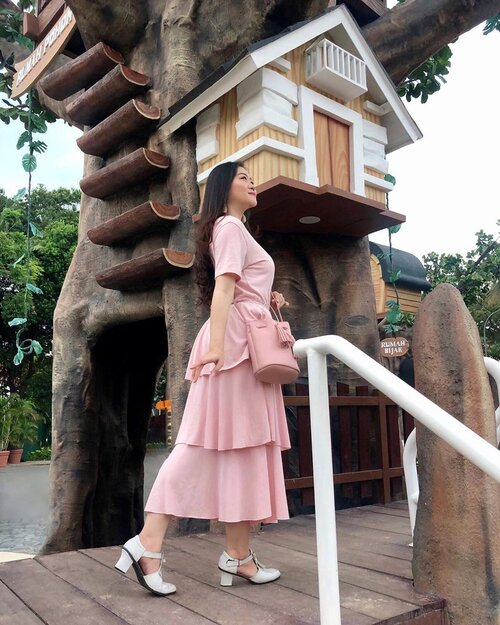 + View more details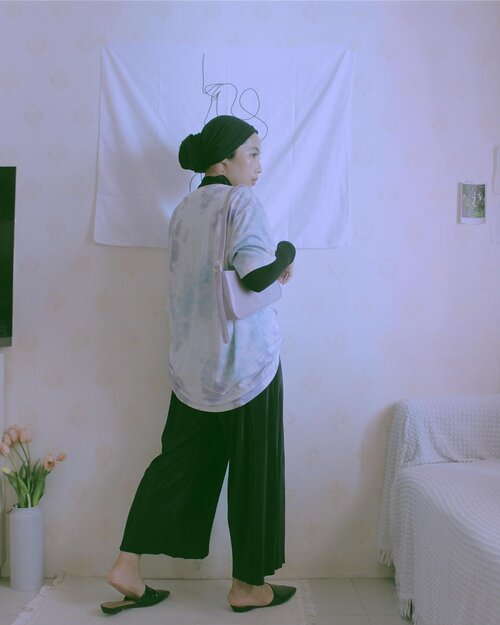 + View more details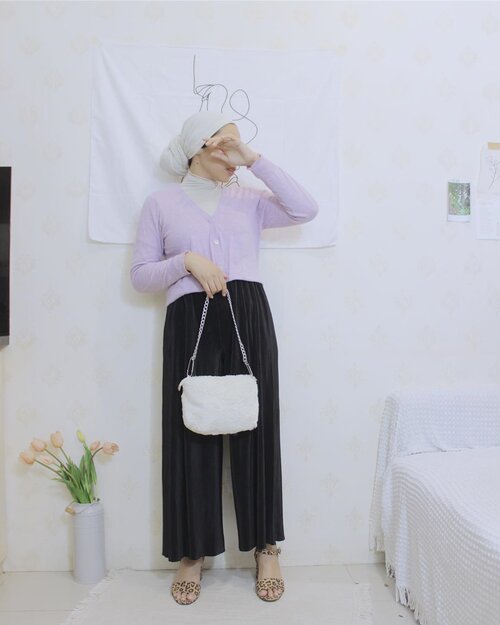 + View more details

loading ...
Back To Top