loading...
Search
78 RESULTS FOR UME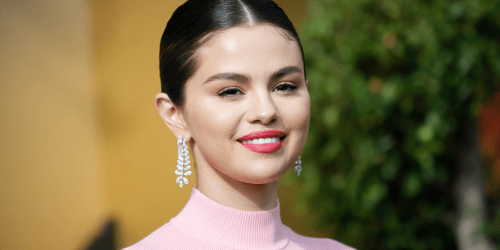 We caught up over Zoom (casual) to talk all things Rare Beauty.
Simak juga artikel menarik lainnya di Article Section pada Clozette App.
+ View more details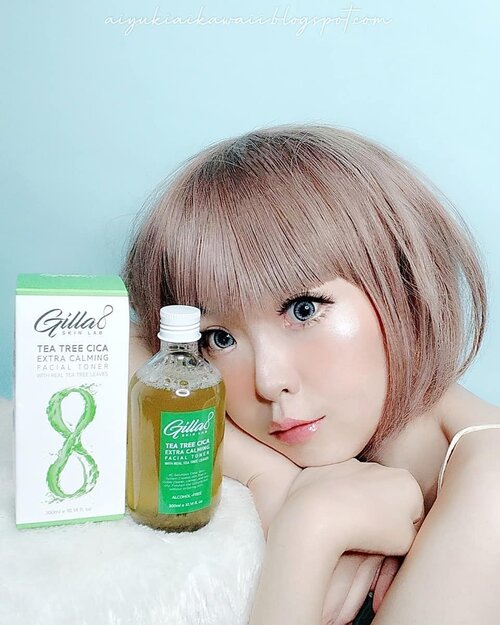 People always asking me about how to get a flawless and healthy-glowing skin. Um, avoid msg, fastfood, and never skip skincare. If you always keep update about my skin-journey on my blog, you'll know i have oily-acne skin type and very sensitive skin, also eczema 😒 that's why i'm so picky, and when i choose the right product, i always considering Tea Tree, Centella Asiatica & Hyaluronic Acid as the main ingredients. This refreshing formula gives skin a cool, hydrating lift, leaving my skin perfectly clean, soft and supple..I would like to recommend this toner for you because this toner containts the real tea tree that's help me to keep my skin healthy and get rid from acne problem with natural pH Balance..🍀Real Tea Tree : You can find real tea tree leaves inside the bottle. Tea tree infused skin treatment that detoxifies & soothes skin.🍀 Impurities Care : To minimize the look of pores and breakouts while disinfecting, balancing, renewing skin in the process🍀 Green Formula : Specifically formulated for sensitive skin. Dermatologist-tested for smoothing skin's appearance without iritation or sensitivity. Gently cleanses and refreshes facial skin without harsh synthetic drying agents.Using green formula and 6-Free (paraben free, synthetic fragrance free, phthalate free, mineral oil free, formaldehyde free, cruelty free).For everyday use, if you have the same skin problem like mine, or even dull skin, lack of moisture, and pore refining, this toner ideal for all skin type, because this toner helps purify pores and removing traces of dirt, oil clear and prevent acne..Get a special discount from me for Tea Tree Cica Extra Calming Facial Toner :Save IDR 58.000 (Rp 442.000 👉 Rp 384.000) using AIYUKI8's Exclusive Offers through :
https://hicharis.net/AIYUKI/Mb8
[email protected]
_official @charis_celeb
#Charis
#CharisCeleb
#Gilla8
#toner
#TeaTreeCicaExtraCalmingFacialToner
#RealTeaTree
#CalmSkin
#PurifyPores
#KoreanBeauty
#Korea
#hicharis
#skincare
#BeautyBlogger
#BeautyVlogger
#clozetteid
#Makeup
#Blogger
#Cosmetics
#style
#Blog
#Beauty
#girls
#kawaii
#BeautySkin
#IndonesianBeautyBlogger
#blogger
+ View more details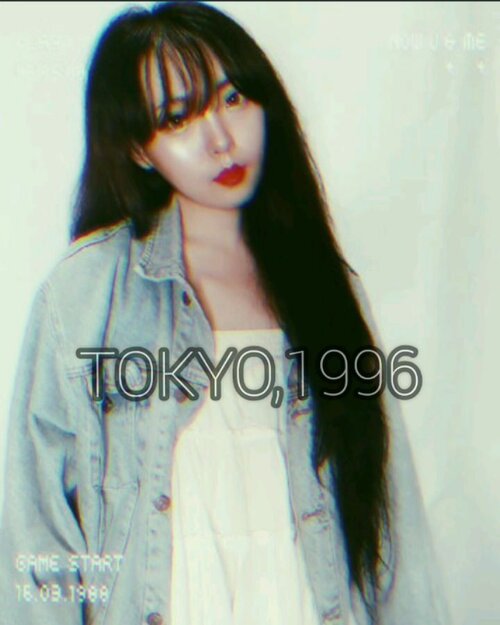 Tokyo, 1996..90's Kiddos, raise your hand! I've tried to deliver a feeling, from a Japanaese woman from 90's that finally found her true love. .'La La La Love Song' in Aiyuki's style. Uh, i feel forever in love everytime i sing this song. Tbh, i feel more comfortable to sing this way than the rock one. I enjoying the rhythm, give all my heart, feel every words, and this is my very own singing style. Calm, feminine, romantic, and soft as a cotton, lil'bit oldies but i love it. Piano will always be my favourite one. I feel like i can express all my emotions through its melodies. .Btw, this song just remind me about my Puppy love, a long time ago, when i was sooo geek. Um, yeah. Can you imagine, i loves to stalk my crush when he was playing basketball. 😆 reminisving the past, there were times when i was too shy to say hello, i think he will freak out when he found an 'art-girl' who loves to express her feeling through drawing, writing and singing. And not that 'social'. He always taking over my mind. And everytime i sing this song, he bring that feeling back to me. A puppy love that never go away 😆 just spinning around like a merry go round! Ofc i don't have a feeling for him again right now, but he still bring that memories back everytime i see a basketball 💕.Um, i love those random memories that make me smile, no matter what's going on in my life right now..This is a 90's Japanese love song that will bring back your memories darls, let my voice become your lullaby. This is what I want you to feel it, everything my heart's been hiding. So bittersweet, but perfect melodies...Check the full version video on my Youtube : AIYUKISS CHANNEL..
#LalalaLoveSong
#LongVacation
#Jdrama
#dorama
#Japanesedrama
#90s
#ドラマ #懐かしい
#melodies
#music
#sing
#singer
#song
#cover
#lovesong
#歌 #歌曲 #歌手 #カバーソング #可愛い #メイク  #オシャレ
#makeup
#kawaii
#beauty
#style
#japan
  #ファッション #かわいい
#clozetteid
+ View more details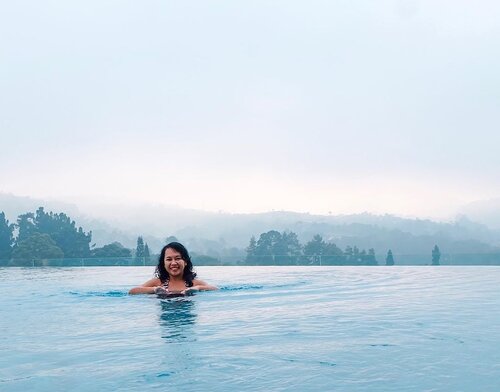 Kamu bisa berenang berapa gaya? Gue baru bisa satu doang: gaya kodok! Um maksudnya gaya katak 🐸😅.Terus lagi seneng-senengnya latihan gaya bebas, eeeh
#covid19
merebak jadi putus latihan deh 😅😅.
#coronavirus
cepatlah selesai, udah kangen berenang lagi niiih..
#fotolama
#throwback
#artdeco
#lembang
+ View more details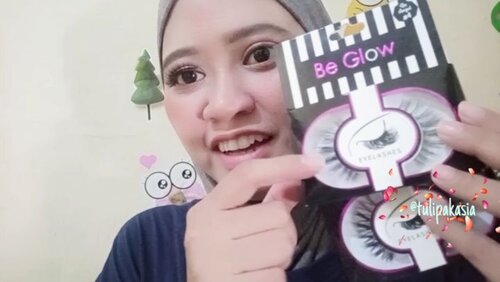 + View more details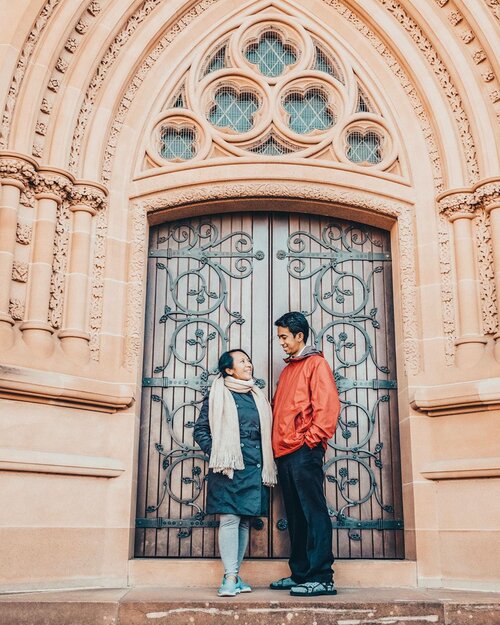 Do you consider yourself religious? Um, well, I don't. Saya ingat, dulu sekali pendeta di gereja tempat saya beribadah pernah bilang bahwa seberapa relijius diri ini tidak diukur dari atribut yang kita kenakan. (Kalung salib, stiker penuh ayat di belakang mobil, dll). Percuma menggunakan atribut keagamaan kalau kelakuannya tidak mencerminkan agama yang dianut. Mending nggak pake kalung salib tapi hatinya penuh kasih sayang kepada sesama.Gara-gara itu sampe sekarang saya jadi gak berani pake salib. Ngerasa belum pantas 😅 hahaha. Tapi tetep berusaha pergi ke gereja kok walo banyak bolongnya dan masih sering bianget kepleset berdosa.
#catedral
#sydney
#wheninsydney
#australia
+ View more details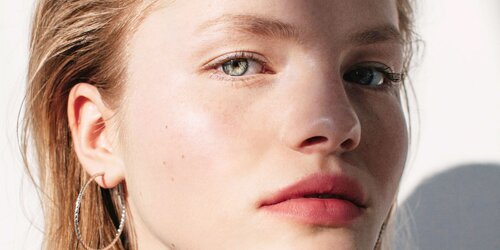 Like, my face now looks like I just came out of the womb.
Simak juga artikel menarik lainnya di Article Section pada Clozette App.
+ View more details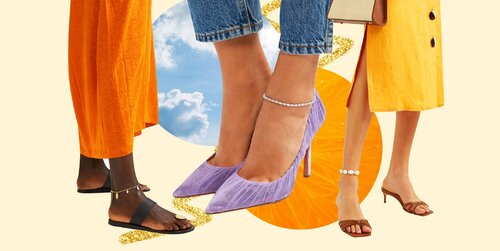 They're actually the best!!...
Simak juga artikel menarik lainnya di Article Section pada Clozette App.
+ View more details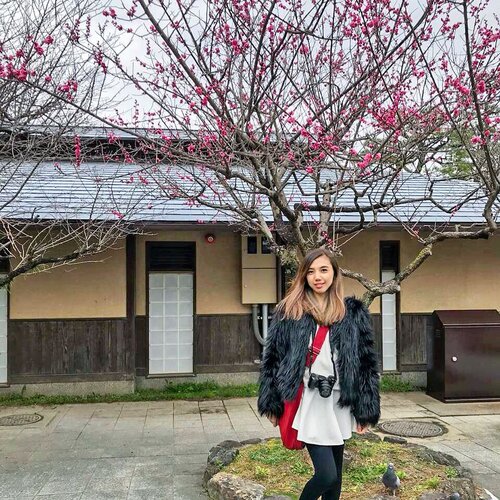 + View more details

loading ...
Back To Top