loading...
Search
76 RESULTS FOR UME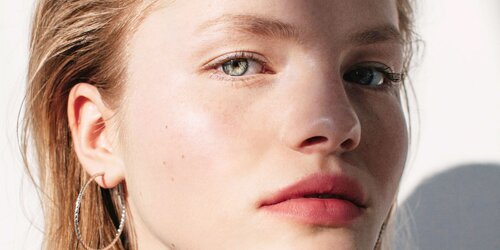 Like, my face now looks like I just came out of the womb.
Simak juga artikel menarik lainnya di Article Section pada Clozette App.
+ View more details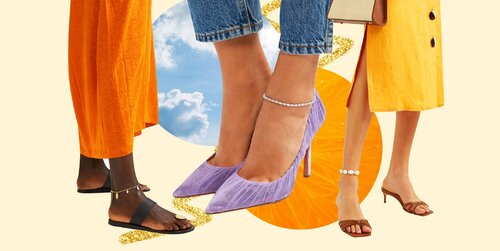 They're actually the best!!...
Simak juga artikel menarik lainnya di Article Section pada Clozette App.
+ View more details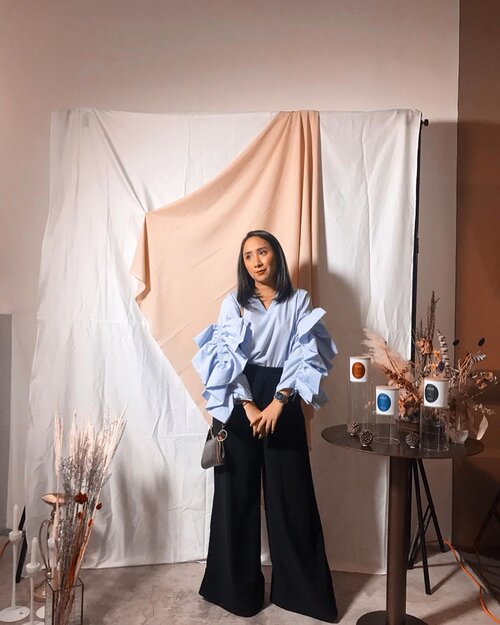 Yesterday i went to the soft launching of @ume.asia candles wearing my newest favorite top from @cutandlane
.
I have spoken to one of the founders @ilmarineta of @ume.asia about the meaning of the brand, apparently Ume means flowers (or a type of a flower in Japan) that smells beautifully and have similar colour like a burning candle. They have three different variant such as One Evening (floral and fresh scent), Private Dancer (floral and sweet scent), and my favorite is called Monday Loop (floral and musky scent). Apparently, you can find the name of the candles on Spotify, how cool is that! So you can chill at home smelling good candles while listening to good music too! These candles are locally made in Indonesia, and have a quality like those other big brands
.
Ok, now lets talk about @cutandlane. Like omg, i can't stop bragging how much i love my top from Cut and Lane! As i wear it, i look at the craftsmanship and fabrication, let me just say it is so nicely done and quite airy too. So it is perfect for my daily basis look, especially when you a living in a tropical humid country like Indonesia, am i right?! I also look at the other girls who wore their collection on the event, and they all look so good, the clothes fitting are amazing! So i encourage all of you to at least check them out and try it on
.
This event is held at @ramu.jkt for those of you who have not tried, you are missing out! My fav is this juice called "Pelipur Lara" it taste like strawberry milkshake but healthy version. Special thanks to @menaindonesia for teaching me making a DIY earrings made from local strands from Flores, it was a cool experience
.
Pants from @wastu_studio
Purchase in @thegoodsdept
.
#madeinindonesia
#localbrand
#umeasia
#cutandlane
#clozetteid

+ View more details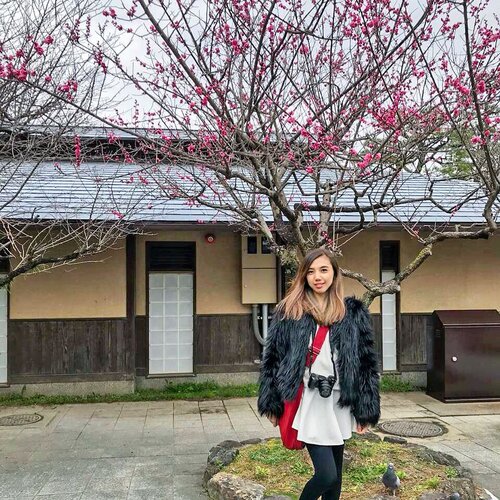 + View more details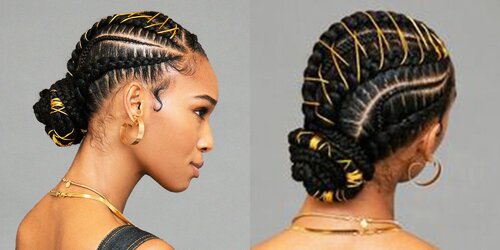 Yes, please.
Simak juga artikel menarik lainnya di Article Section pada Clozette App.
+ View more details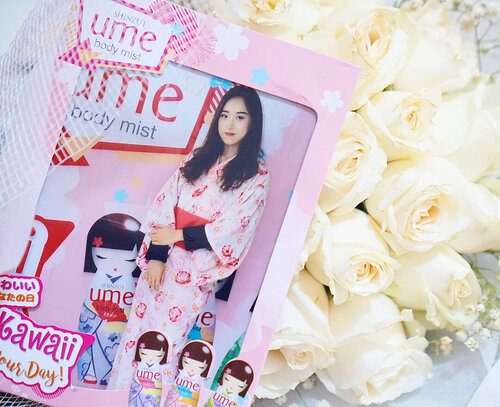 #throwback!
Terima kasih untuk @shinzuiume_id dan segenap kru EO
#Surabaya
dan
#Bandung
, terima kasih atas kerja samanya yang super sekali!
.
Jessica seneng banget dapet kesempatan untuk berkunjung ke 30 sekolah di Surabaya dan Bandung sebagai pembicara untuk berbagi berbagai tips dan trik menjadi b/vlogger, influencer di Instagram, merawat diri. Dan yang terutama memiliki kepercayaan diri dan motivasi untuk meraih cita cita kita.
#empowerwomen.
.
Terlebih lagi antusiasme teman-teman dari berbagai SMP dan SMA di Surabaya bikin Jessica makin kangen dengan pengalaman seru bareng Shinzui Ume!
.
#Shinzui
sendiri sudah melakukan berbagai campaign positif untuk remaja wanita di Indonesia di berbagai kota. Tunggu perjalanan Shinzui selanjutnya di sekolahmu ya!
Remember, "if they can do it, so do I".
#nothingisimpossible
#clozetteid
#beautyblogger
On field pics by @andunksubarkah

+ View more details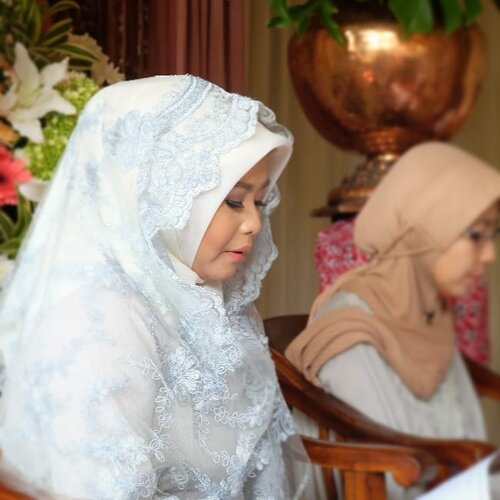 Mau cerita sedikit soal cerita mulai hijrah untuk berhijab disini. Soalnya kemarin kebetulan ikutan HC Day and I just want to share this piece of personal story without any intention. Dan kebetulan fotonya diambil 2 tahun yang lalu. .Dari SMA atau SMP (lupa), saya berkata ke diri sendiri mau berhijab ketika punya suami & anak. Jadi ya pas kuliah, meskipun banyak teman yang sudah mulai berhijab, saya malah nggak. Santai banget deh pokoknya. Soalnya awalnya masih ngerasa ribet banget dan sudah terbiasa ga pakai hijab. Gerah lah, rambut lepek lah, yaa belum terketuk kali ya hatinya. Malah rencana mau kuliah di luar dan takutnya ribet lah pakai hijab. Males buka copot juga, karena ga mau diliat orang jadi orang yang ga konsisten pake hijab. .Hingga suatu saat di penghujung kuliah S2, pernah pakai hijab ke suatu acara. Kok adem yaaa rasanya. Well that was when the magic happens. Udah males lagi pakai dress dress pendek dan semacamnya ke acara. Kaya sungkan gitu. Apalagi pas ngeasisten suatu mata kuliah ditanyain dosennya "Kapan mau berhijab?". Um okay, mungkin agak frontal ya nanyanya but this got me thinking. Tapi masih jawab, "Ntar Bu hehehe". I was the last one in my graduate class and in my circle of college friends to wear a hijab. .Fast foward early 2017. I was happy. I have a healthy baby boy. I have a loving husband. I am blessed. Terus tiba-tiba inget janji yang dibuat pas sekolah dulu. Jleb. I have it all and it's time. Bedanya waktu itu mantep banget mau berhijab pas memasuki bulan puasa. Soo, on Ramadhan 2017 (duh tahun Hijriah berapa ya hihi) saya mulai berhijab, alhamdulillah:) Makasih buat yang ngasih saran beli hijab apa hahaha. Udah mulai rela ga bisa pamer rambut paripurna abis creambath dan ga pakai dress pendek nan adorable di lemari. But at least, I was happy. Thank you for reading this long post. Doakan semoga istiqomah selalu dan bisa belajar pakai gamis ya hihi. .-------.
#clozetteid
#clozettedaily
#ootd
#hijab
#hotd
#hijabstyle
#fashion
#pengajian
#wedding
#lace
#myhijrahstory
#bridestory
#myweddingprep
#kebayainspiration
#faradilaargawedding

+ View more details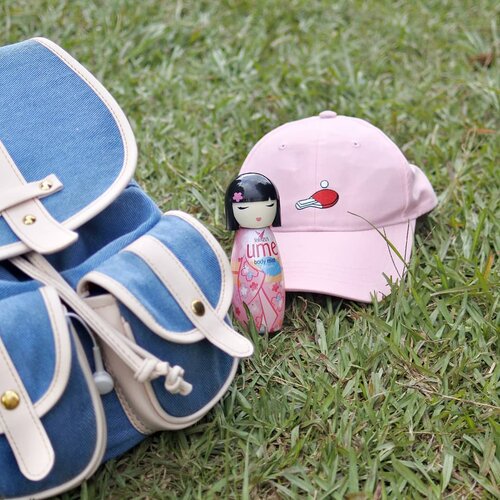 Liburan tahun baru kemarin super happy bisa punya pengalaman seru naik gunung. Terus ga lupa bawa
#ShinzuiUme
#UmeBodyMist
di dalam backpack. Travelable banget dengan ukuran 100ml dan bentuk botol yang unik seperti boneka kokeshi (super kawaii!!) Favorite aku Ayumi ini lho, yang botolnya warna pink 💕 dengan spectrum parfume : Plum, Wild Berries, dan White Lily.
Ada 4 varian yang bisa kamu pilih sesuai kepribadian kamu : Hatsune si hijau dengan wangi pineapple,peach,peach,apricot,rose,orchid. Iseiya si merah dengan wangi citrus,bergamot,cassis,jasmine,vanila. Ayumi si pink dengan wangi plum, wild berries, dan white lily. Dan Keiko si ungu dengan wangi lavender,wood,geranium,peony,rose.
#CompleteYourDay
bareng @ShinzuiUme_id Have a beautiful day!
#UmeBodyMistReview
.
.
.
.
.
#followback
#photooftheday
#20likes
#essentials
#follow4follow
#like4like
#instalike
#daily
#picoftheday
#instadaily
#instafollow
#girl
#instagood
#bestoftheday
#socialmediamarketing
#follow
#colorful
#clozetteid
#beauty
+ View more details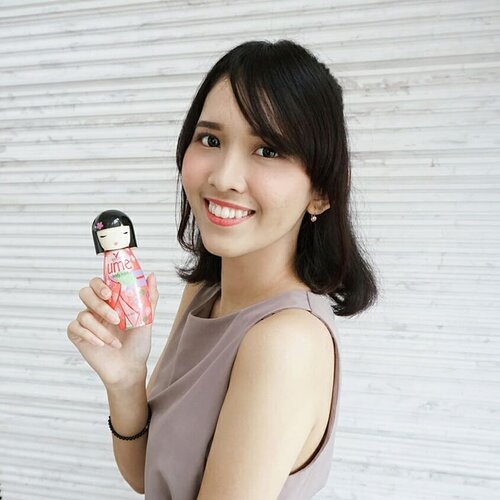 Hai semua! Masih ingat sama Body Mist dari Shinzu'i Ume yang pernah aku bahas di blog? Bagi kalian yang belum tahu, Shinzu'i Ume Body Mist ini selain mempunyai banyak varian yaitu Iseiya, Hatsune, Keiko dan Ayumi, packagingnya juga collectable dan travel friendly juga ❤ Shinzu'i Ume Body Mist ini selalu ada untuk melengkapi keseharianku dan varian favoritku adalah Iseiya, kalau kamu? 😃❤ ..Share varian favoritmu dan jangan lula follow serta mention @shinzuiume_id ya!
#ShinzuiUme
#UmeBodyMist
#CompleteYourDay
#UmeBodyMistReview
+ View more details

loading ...
Back To Top