loading...
Search
918 RESULTS FOR UNIQUE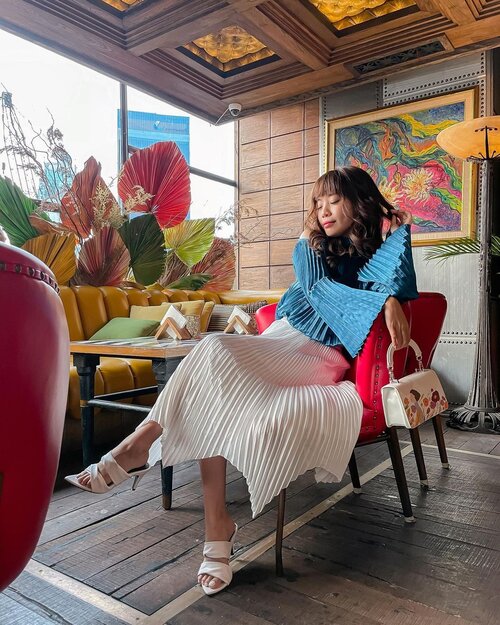 Buenos días ☀️ Just had a wonderful feast last night at @casparjakarta !! Treasuring memories at this not so "hidden gem" at the heart of
#Jakarta
🍃🍹🥘.
.
.
-
Check out their latest Iftar specials too 🥰 (slide two) everything smell so good and taste even better. Never been a great fan of heavy spiced food but these Spanish Mediterranean cuisine are so unique and tasty 😋 This is my second visit and I could say the food quality and taste has improved so much to my liking♥️ .
Iftar Menu consist of:
🍃Starter (seasonal fruits)
🍃Mezze Platter
🍃Main course options
- Shawarma Spiced Chicken with Basmati Rice Pilaf and Rayta.
- Sautéed Mediterranean Seafood with Basmati Rice Pilaf.
- Beef Tagine with Couscous .
🍃Dessert Leche Con Gallelas
🍃Beverage options
- Wan Abut
- Virgin Sangria
- Nona Punch
.
.
.
For more info and rsvp kindly check them out 🥳 @casparjakarta , cause they're limiting their capacity and due to the Ramadhan Iftar season it's getting a bit pack. So if you want to try it, better make your rsvp before your visit.
.
.
.
#stevieculinaryjournal
#whatiwore
#exploretocreate
#style
#yummy
#iftar
#casparjakarta
#goodtime
#explorejakarta
#clozetteid
#ootd

+ View more details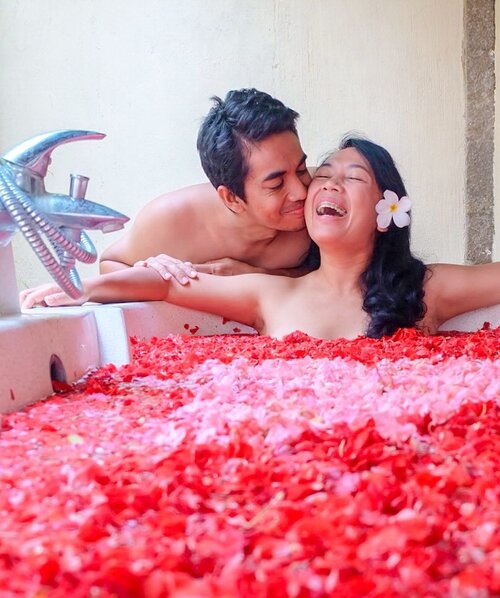 Cowok yang suka cium-cium gue ini ulang tahun di bulan April ini. Happy birthday, mantan patjar! God must've been thinking about me when He created you 😘😘. You know how to make me happy, understand how to handle me, and loving me uniquely. You're the best I ever have 😘😘
.
I pray every night for your being, for your health, career and everything. Thank you for being you. Thank you for being the reason I look forward tomorrow.
.
.
.
.
#birthday
#couple
#family
#aries
#april
+ View more details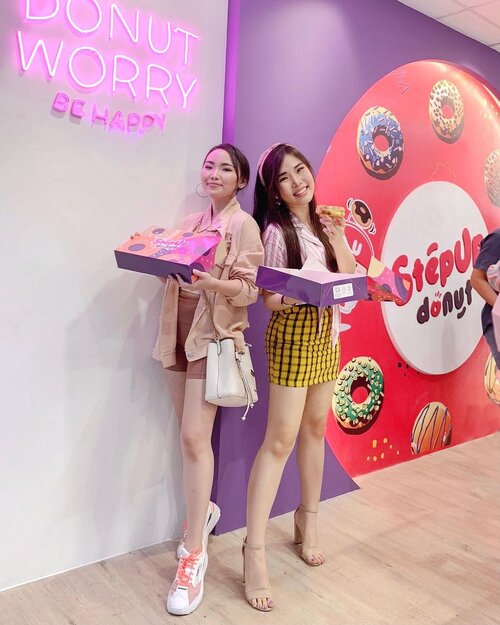 Experience lots of unique donut variants from sweet to savory that you never find before, only at @stepup.donut 🍩.Mereka lagi banyak promo nih dan harga donutnya pun jadi makin murah kalo belinya banyak, pas buat rame" 😍.Btw siap" kenyang, toppingnya melimpah banget soalnya!Congratulations for the opening & thank you for having us @gracehany 💕
#dessertsurabaya
#sweettoothsatisfied
#ClozetteID

+ View more details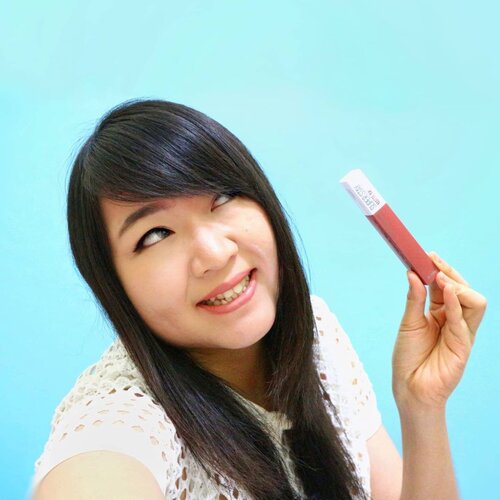 Lip cream favoritku buat daily wear adalah Maybelline Super Stay Matte Ink shade no 65 SEDUCTRESS..Warnanya coklat muda dengan hint pinkish mauve gitu.. 😍Seperti namanya, lip cream ini tahan lama banget dipake seharian, cocok laa buat yang males touch up kayak aku.. 😅✨RATJUUUN ALERT!✨Mau coba'in juga? Lagi PROMO lhoo di @tokopedia!Banyak diskon up to 50% + Cashback Rp 30rb.. 😍Jangan lupa pakai voucher aku 'KOLMYB019' buat tambahan cashback Rp 30.000..Psst, belanja dengan total 150rb dapet Gratis Pouch.. Cuss, klik link di bio ku buat belanja.. ❤️
#tokopedia
#review
#ClozetteID
#MaybellineXTokopedia
#MeisUniqueBlog
#Maybelline
#superstaymatteink
#superstaymatteinkseductress
+ View more details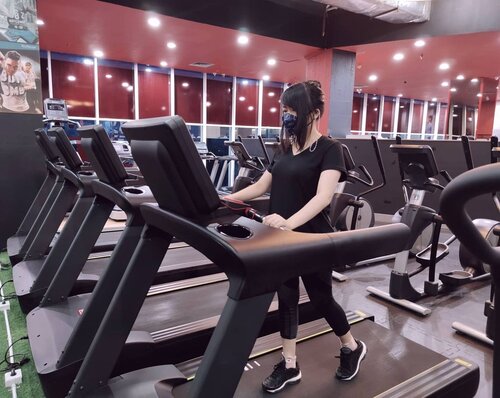 💞💞GIVEAWAY ALERT!! 💞💞Pengen gym gratis? Baca sampe bawah, yuk! ☺️Belakangan, aku diajak @clozette_id buat coba'in gym di @osbondgym.. Overall, tempatnya seru sih! Ada berbagai kelas seru juga kalo bosen maen alat disini..❤️Complete review udah aku publish di
#MeisUniqueBlog..
Cuss, mampir ke link di bio ku! 😆Fyi, Osbond Gym tuh "ONE STOP BODY NEEDS" dimana dalam satu tempat, Uniquesss dapat merasakan fasilitas kebugaran berkualitas internasional yang didukung dengan berbagai layanan profesional, mulai dari trainer berpengalaman, hingga informasi mengenai asupan bergizi dan suplemen yang cocok bagi tubuh kita..💪Mau ngegym bareng aku?🏃🤸🏋️Yuk! Kunjungi OSBOND Gym di cabang terdekat dari rumah Uniquesss!Caranya cuma dengan capture postinganku dan kasih kode Osbond X Clozette, kalian bisa ngegym gratis selama 3 hari.. 🤳Hubungi 0817817058 untuk info lebih lanjut.. ☎️.....
#OsbondGymXClozetteIDReview
#OsbondGym
#NgegymGratisdiOsbond
#ClozetteID
+ View more details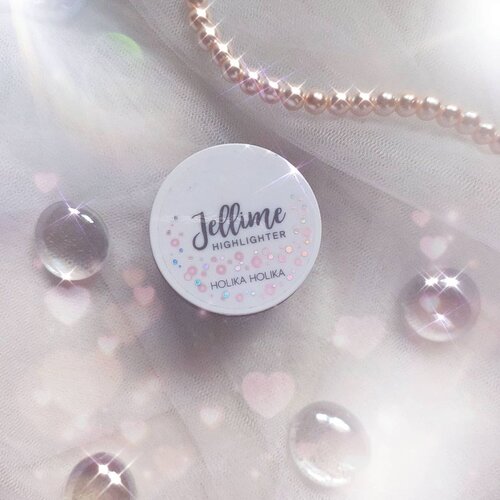 Korean highlighter's quality is below Western ones? Well, maybe you haven't try the right ones, because i have a lot of beautiful Korean highlighters that's every bit as awesome as Western branded ones!The latest one that i really like, quite unexpectedly because i never liked any wet highlighters before - is this Jellime Highlighter from @holikaholika_official . It's not super new or anything, they came out when those slime/jelly highlighter became a trend, i simply forgot that i got it 🙈.I actually only get it to get in the trend if anything, i was also a bit scared to actually use it because wet highlighters never really worked for me before, especially because i am a heavy powder user (because i have very oily skin, if i don't set my base it'd be game over for me in a matter of minutes 🙈) , wet highlighter would normally be patchy and clumpy on top of powders - and they move my base around, but not this one! It's definitely wet alright (but it's putty-like so it's not entirely liquid but a lot more solid and jiggly, like its name jellime - which supposed to be jelly/slime i guess?)It works super well on top of powder (ofc it works well on base without powder too, but avoid applying before setting your makeup if you plan on using powder), no shifting nor clumping detected!It's a bit hard to catch the full effect on camera, my shade 01 Feel So Candy (also available in 2 other shades) has pink microglitters but they are so fine when blended it actually doesn't look pink at all, just shiny and pretty - it looks pretty natural too (the glitters aren't chunky at all) as you can see from the close up pics so don't be afraid of how pink it is on the pot, it looks more light gold than anything once fully applied.If you want OTT, super blinding highlighter then this one is not your match, but if you want a unique, easy to use (it's hands down the easiest wet highlighter i've ever tried), glow from within type of highlighter then you should totally check this out.
#highlighter
#highlighterreview
#jellimehighlighter
#holikaholikajellimehighlighter
#kbeauty
#clozetteid
#sbybeautyblogger
#BeauteFemmeCommunity
#reviewwithMindy
+ View more details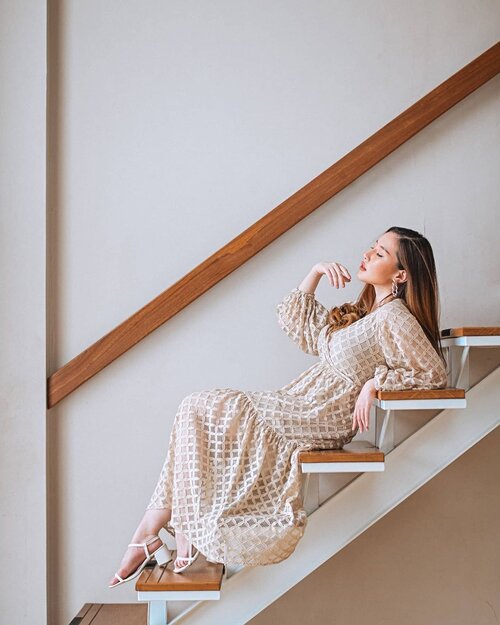 + View more details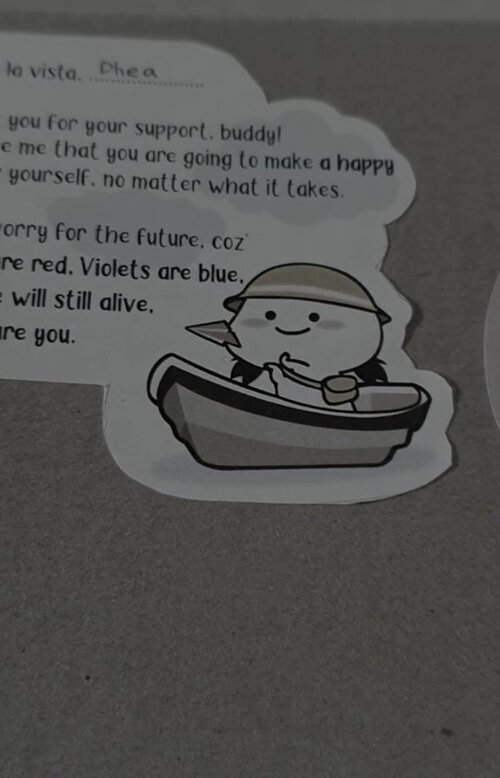 + View more details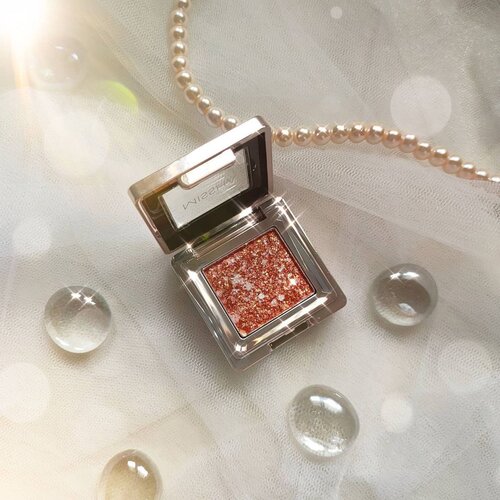 My love for shimmery Korean eyeshadow will never fade 🙈.I usually prefer eyeshadow palettes, but for micro glitter shimmery shadows, i don't mind singles - like this @misshaglobal.official Kodern Shadow Glitter Prism. Weirdly enough i cannot find the shade's name in the packaging (or it might only written in Korean, which i definitely cannot read) i thought it was Lucid but i dug up my old receipt (i got it from @altheakorea a while back) and turned out it's
#9
Dragon - which looks almost bronze-brick red in the pan but translate into a more Rose Gold shade when used.I was drawn to the unique presentation and it's actually hand made??? Which makes it all the more interesting for me. It seems like they combined and pressed several colors, shimmers and micro glitters for each shade and press them together, resulting in highly reflective, full dimensioned glittery, pigmented (the swatch only took me some light swipe okay) shadow. It's just simply beautiful, smooth (no grittiness whatsoever, the glitter particles are sooo fine) and easy to use. I am happy with the shade i chose, it's very easy to wear and pair with most shades and it's pretty enough to wear on its own (not many shades can be worn solo and not make my eyes looks smaller/weird) - but because it's soo pretty... I kinda want to collect all of the shades and there are quite a lot of them 😭. Price wise, it's not too expensive (78-120k, depending on the OS), but if you try to get them all, obviously they add up 🤣.I am obviously in love and that means i highly recommend it, even if you don't wear a lot of makeup and just want some color on your eyes and be done with it, i think you will appreciate this one. TAKE ALL MY MONEY!
#glitter
#eyes
#glittereyeshadow
#kbeauty
#clozetteid
#sbybeautyblogger
#BeauteFemmeCommunity
#shimmeryeyeshadow
#eyeglitter
#reviewwithMindy
+ View more details

loading ...
Back To Top