loading...
Search
47 RESULTS FOR USS
+ View more details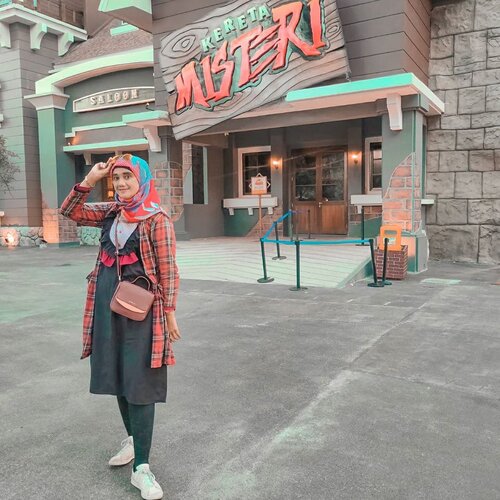 Happy Thursday Besok udah Jumat lagi, alhamdulillah ga terasa mau weekend. Kalo weekend belum berencana kemana-mana bisa ke Dufan terus main deh wahana baru ini Kereta Misteri walaupun Aku belum pernah main hahaha. Ngebayangin wahananya seperti The Mummy Universal Studio Singapore, aq pernah main di USS terus pas keluar nangis karena shock naik jetscoster dalam keadaan ruangan gelap. Tapi penasaran pengen merasakan sensasi delight dari Kereta Misteri Dufan ini @infodufan •••
#2020
#adobelightroom
#tonekillers
#preset
#igotd
#FullSpeedFlagship
#DareToLeap
#clozetteid

+ View more details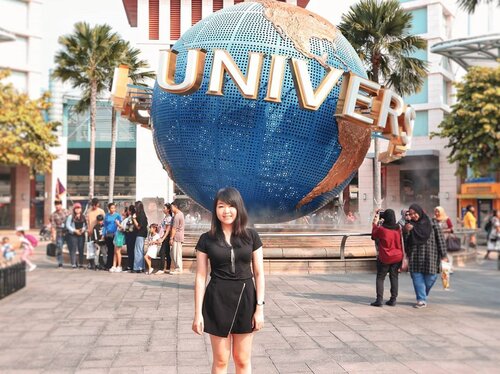 #ThrowBack
Tahun lalu, cuma sempat foto di depan Universal Studio.. aku dan @venny_firstyani emang ga masukin USS ke itinerary kita gegara mau explore banyak tempat kulineran dan hunting foto di Marina Bay Sands..😆.Pada saat itu, aku sempet kepikiran seruu kali yaa kalo tahun depan bisa maen kesini..❤️Eh, ternyata dikabulin sama @carousell.id! Thanks Carousell buat free ticket PP Jkt-SG, tiket USS, dan S.E.A Aquarium na..😍.Udah dagang disana dapet cuan, dikasi liburan ke Singapore pula.. 😍Makin seneng aku tuu dagang di Carousell.. 😆.....
#visitSingapore
#Carousell
#picoftheday
#potd
#universalstudiosingapore
#latepost
+ View more details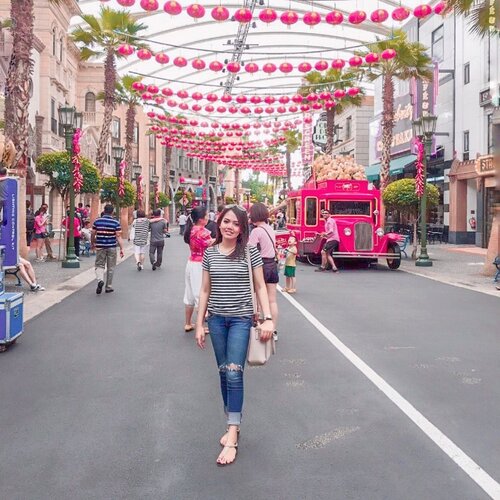 + View more details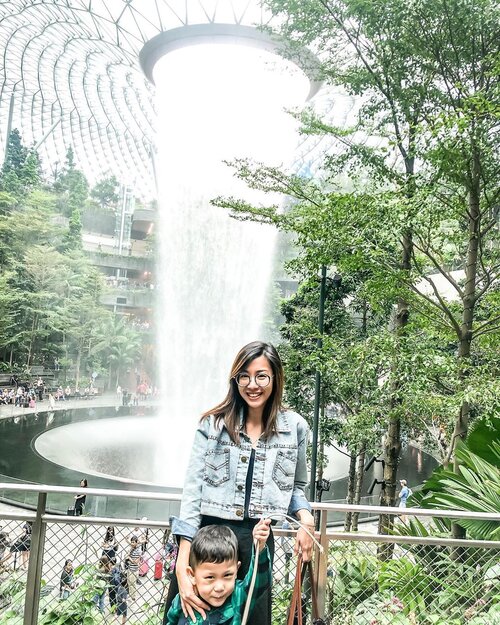 + View more details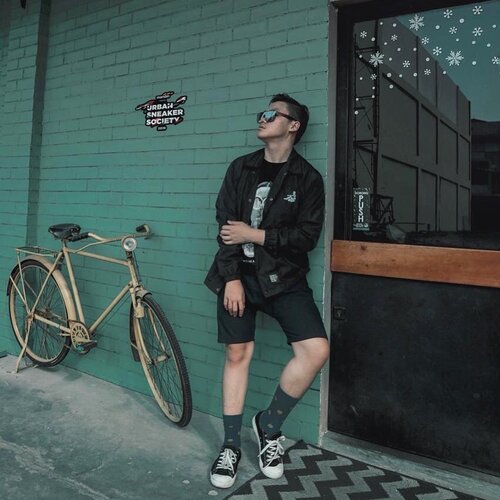 + View more details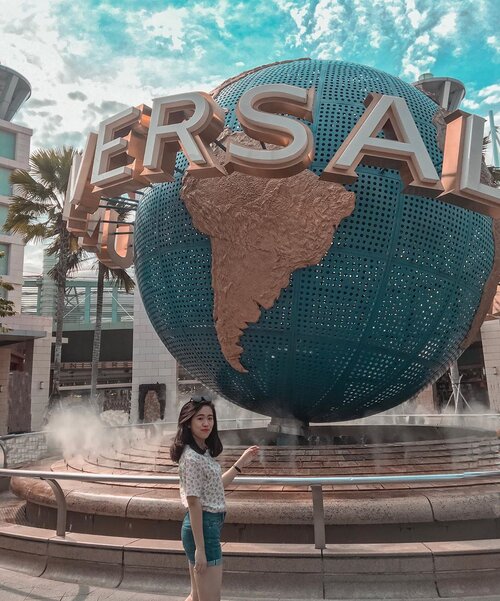 + View more details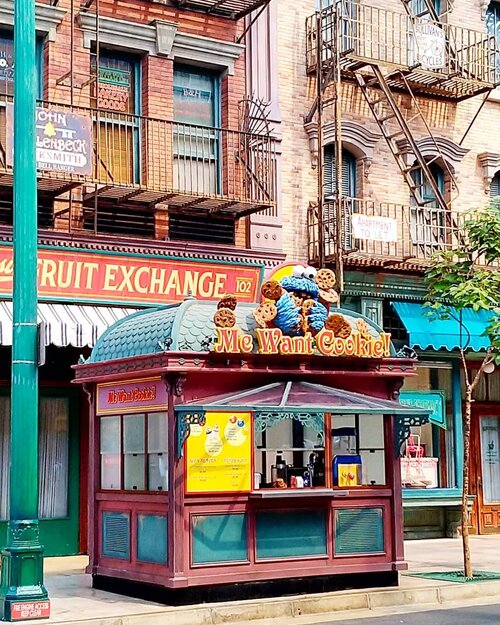 + View more details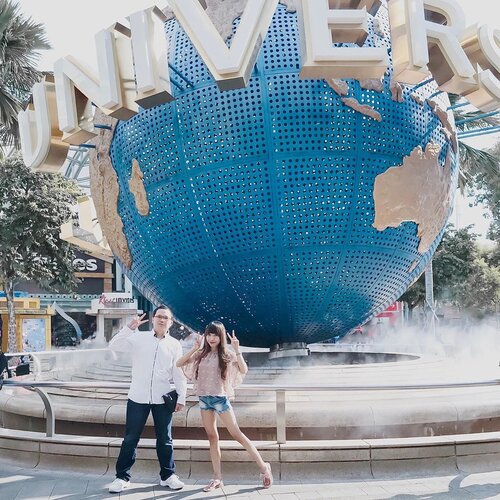 All our dreamscan come true,if we have the courageto pursue them — Walt Disney 🍃-I have a funny stories behind this photo.Kelihatan ga kita b2 foto d sini berasa awkward bgt, krn yg fotoin mama aku. Mgkn kalo yg fotoin org lain dah peluk" ato gendong"an x kayak ala" foto estetik jaman naw 🤣-Ini juga pertama kalinya kita liburan ke luar negeri bertiga. Kalo kalian liat mgkn pasangan lain pergi kmn" mskpn ada ortunya, mau mesra"an hayuk aja. Tapi beda buat @christadiputra 🙈 Dy bener" kyk org baru pacaran kyk mau gandeng, rangkul, peluk, tu takut sama mama. Kalo ga keliatan baru kyk brani ngesayang" dong 🤣-Sempet wkt d USS ini dy anter aku ke kamar mandi. Stelah keluar dr kamar mandi si @christadiputra ngegandeng sama rangkul aku kan kayak biasa. Then, I ask him :👧🏻 : Kenapa sih baru gandeng skrg?👦🏻 : Iya. Ntar kalo gandeng" terus ato peluk". Next time, sama mama ga d bolehin pergi lagi.👧🏻 : (I'm speechless)-Pdhl sebenernya si mamak tu yaa biasa aja sih. Ga yg gmn" juga. Tapi @christadiputra berusaha well mannered bgt biar next time boleh ikut jalan" lagi. He tried not to be a annoyed man. Tetep jadi diri sendiri, tapi gamau keliatan berlebihan.-Maybe, dia berhasil.Intinya mama selalu tanyain @christadiputra mau ikut lg ga next time 🙈 *pereus lu bang sm orang tua* 😛...
#clozetteid
#singapore
#universalstudiosingapore
#tephtraveldiary
#singapore_insta
#singapore
🇸🇬
#coupletravel
#singaporetravel
#summertime
#summerholidays
#travelgram
#travelaroundtheworld
#traveler
#bloggersurabaya
#bloggerjakarta

+ View more details

loading ...
Back To Top