loading...
Search
1,227 RESULTS FOR VACATION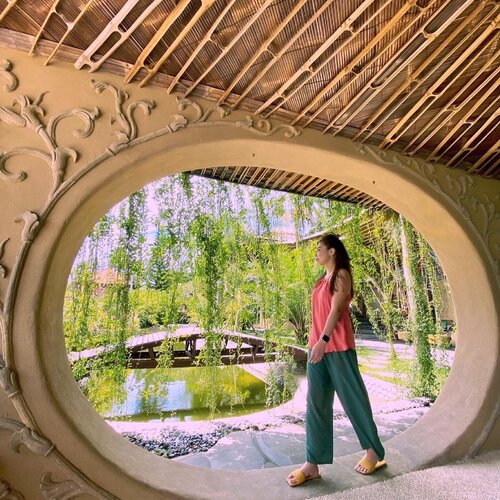 + View more details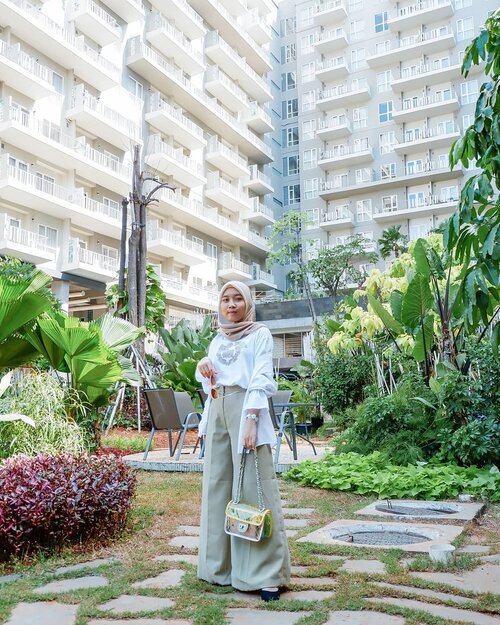 + View more details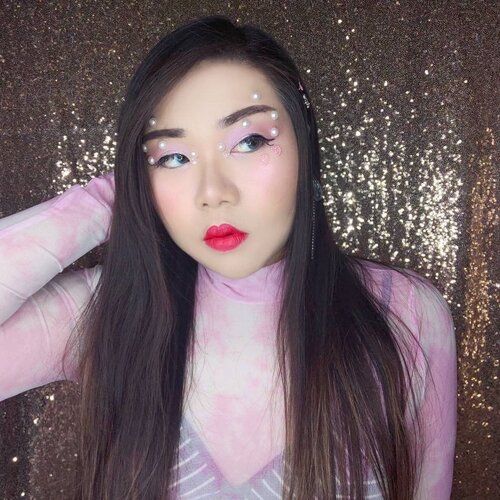 Used to be afraid of pink hilighter, now i'm kinda addicted. If you are curious about less-conventional highlighter colors but don't want to break your bank account, try affordable but nice quality ones like highlighter palettes from City Colors, i used the pink one from their Glow Pro Stellar palette (which i keep on forgetting to review OMG, but i love it!) - as always, for best prices you can buy City Colors (and other brands) products at @kumurabeauty @katalogkumurabeauty !I used the pink highlighter as eyeshadow and all over my face, love it so much!I totally enjoy doing this makeup look, it's pretty simple and fairly fast but the end result is just like how i pictured it to be and that's the most satisfying thing when you do these kind of stuffs.And the only time i'd wear sheer top and show off my erm, innards, will be on IG (or when i vacation to somewhere appropriate, you won't see me doing it at the mall or something).
#thematicmakeup
#pink
#pinkmakeup
#valentinesmakeup
#BeauteFemmeCommunity
#SbyBeautyBlogger
#clozetteid
#startwithSBN
#socobeautynetwork
+ View more details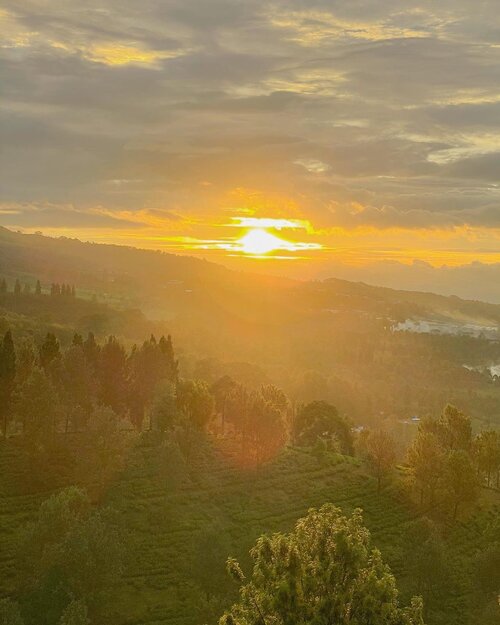 Terbentur, Terbentur, Terbentur, Terbentuk. Salah satu quote favorite gue dari Tan Malaka, yang rasanya pas mewakili perjalanan di tahun 2020. Tahun di mana gue lagi-lagi menyadari bahwa things that we tend to takes everything for granted tuh jadi mahal dan sangat berharga.
.
Kalo ditanya siap apa ngga buat 2021, terus terang ingin jawab "no, I'm not ready. Yet." Uncertainty tuh menakutkan. Ga tau apa yang bakal ada di 2021. But life goes on, no? Nanti malam tidur juga bangun-bangun udah 2021. Kan cuma masalah pergantian menit 59 ke menit 00 di jam 11 malam. 🤣🤣
.
Jadi ya semoga aja 2021 tuh kita sudah ada di part "terbentuk", bukan lagi "terbentur". Amiiiiin.
.
.
.
.
.
#sunset
#puncakbogor
#puncakpass
#bogor
#wheninbogor
#nature
#scenery
#dawn
#vibes
#vacation
#getaway
#whpsunset
#shotoniphone
#travel
#travelgram
#instatravel
#clozetteid
+ View more details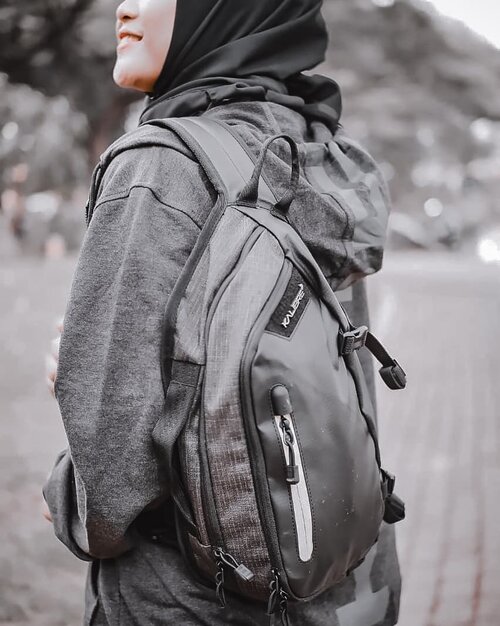 Yash! Iam Wearing Kalibre Jacket and Backpack 🖤⠀⠀Sesuka itu sama produk dari @iamkalibre Urban brand yg sudah ada sejak tahun 2014. Backpack nya waterproof (all with raincover) dan pastinya water resistance juga. Kualitas export (Singapore, Malaysia, Thailand) plus ada garansi 5 tahun lagi!⠀⠀Pokoknya cocok banget buat kalian para eksekutif muda, cyclist, traveler, dan backpacker. ⠀⠀Bukan cuma backpack, Kalibre juga ada lini apparel, footwear, outwear, dan accessories, seperti yang aku pake ini 😉⠀⠀Buat kamu yg ada Jakarta Timur dan Bekasi bisa mampir ke store @kalibre.jatiwaringin ya! Selain koleksinya lengkap, tempatnya nyaman, staffnya ramah dan helpfull banget 😉⠀⠀⠀⠀⠀
#IamKalibre
#Kalibre
#travel
#backpack
#kalibreindonesia
#kalibreJatiwaringin
#outwear
#footwear
#apparel
#fashion
#outdoor
#hiking
#nature
#visiting
#tourist
#holiday
#vacation
#instatraveling
#traveling
#instatravel
#photooftheday
#instagood
#tourism
#trip
#travelling
+ View more details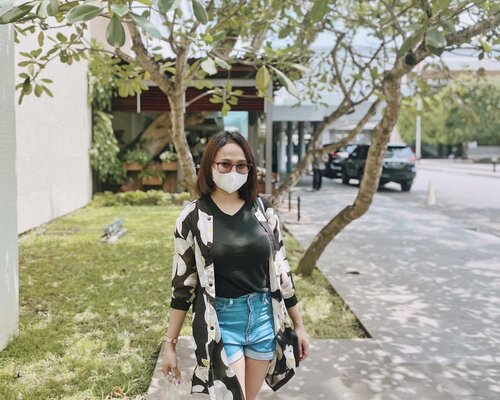 Have not started listing out next year resolution yet due to our current condition now. All I need at this moment is a fresh and healthy air to breathe without wearing a mask any more. Let's fight & survive together!
Honestly, I really want to have a quality time again for me & my family. Staycation or vacation, as now we are living in the same city after years! Yet, I am too hesitant planning it out. How about you?
Anw, this is me enjoying a "fresh" air with a mask😌
#staycation
#vacation
#ootdindo
#fashioninspo
#ootd
#ClozetteID

+ View more details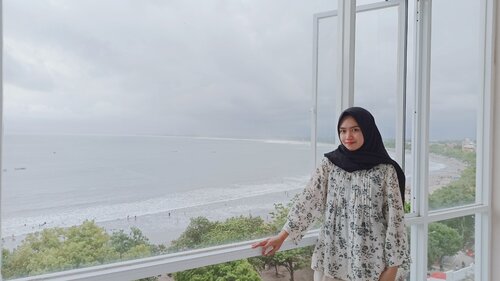 vacation
+ View more details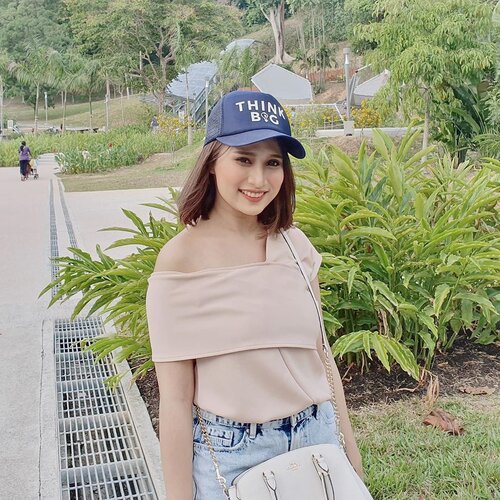 This is my plan for long weekend. I want to be in an open space actually. For sure if this is not a pandemic situation I will have my proper honeymoon with my husband!!! But...
As it is a pandemic situation, I do not want to visit the crowd oftenly. Although I really want to go outside (ofc), I am in Jogja & a lot of new place to explore.
I need to reconsider the plan for sightseeing outside for two or three times before deciding. Here we goooo sobats!
1. Netflix
2. MLBB
3. Writing in my blog again
4. Reviewing several products that I love!
5. Work work work (if I need to have a business meeting, I prefer a place with good environment at the early morning)
6. Staycation or go to shopping mall (as the crowd is reducing now)
7. Cleaning my new place! Unboxing too!
8. Finding a good open space with a few people (need to googling it first)
So many plan right? How about you?😁
#longweekend
#weekendvibes
#ootdindo
#holiday
#singapore
#vacation
#instamood
#Netflix
#MLBB
#instagood
#ClozetteID

+ View more details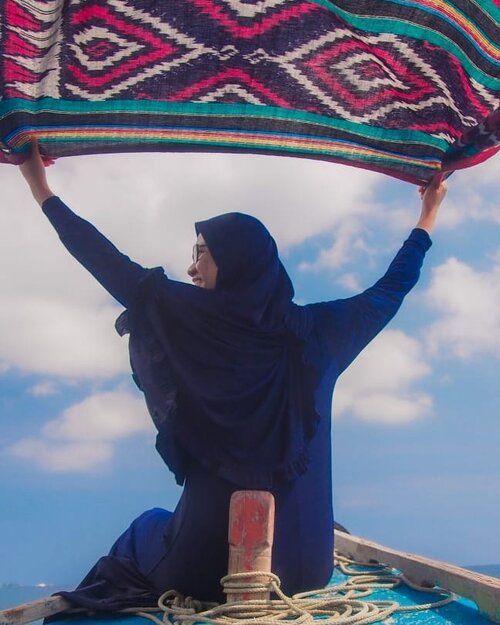 + View more details

loading ...
Back To Top