loading...
Search
49 RESULTS FOR VALENTINEDAY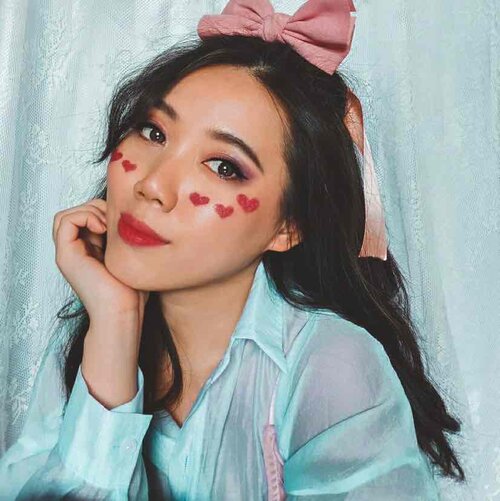 + View more details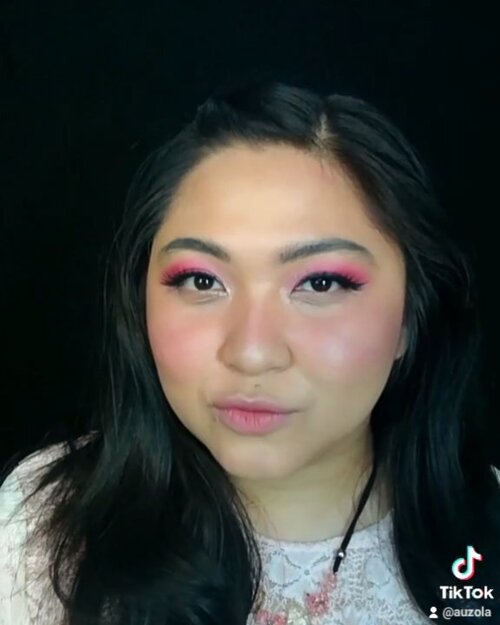 + View more details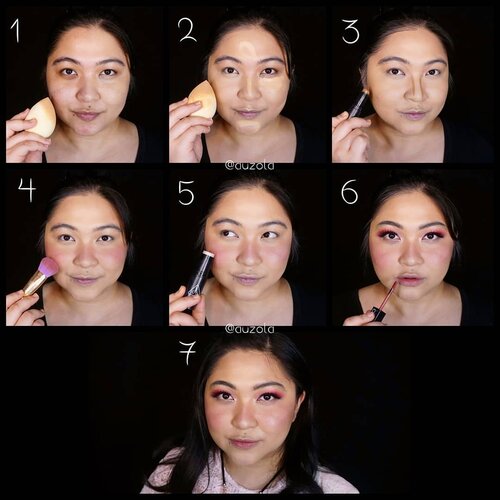 Ini dia tutorialnya! Oya ini produk yang aku gunakan yang dulu menang vote iseng2 di igs itu lho hehe
❤ @laneigeid bb cushion
❤ @maybelline age rewind concealer
❤ @3ce_official shimmer stick
❤ @mizzucosmetics blush on
❤ @esqacosmetics pink goddess palette
❤ @makeoverid intense matte lip cream.
.
Steps:
🌟 Face 🌟
1. Gunakan bb cushion, aku pakai sponge karena puff bawaan cushion ku rusak dimainin isa lol.
2. Aplikan concealer pada bagian yang membutuhkan, kaya undereye, tulang hidung, dagu dan jidat.
3. Shading bagian wajah, tapi tipis2 aja karena ini mau soft look gt.
4. Tambah blush on pink pada pipi dan juga batang hidung biar agak cute.
5. Tambah highlighter biar dewey gitu tampilannya.
6. Bikin eyemakeup dan Gunakan lipstick ala gradient lips.
7. Selesai dehhh.
.
🌟 Eyes 🌟
1. Buat alis tapi agak mendatar biar cute dan ga gitu galak.
2. Aplikasikan eyeshadow pink pada keseluruhan kelopak.
3. Tambahkan eyeshadow pink yang lebih gelap pada ujung luar mata dan blend.
4. Tambahkan eyeshadow shimmer/glittery berwarna terang pada ujunh depan mata.
5. Gunakan highlight/eyeshadow pink muda pada bagian bawah mata.
6. Aplikasikan eyeliner secukupnya aja.
7. Gunakan mascara.
8. Tambahkan bulu mata palsu biar lebih lentik. Done!
.
.
.
.
#valentinedaydatecollab
#makeupforbarbies
#softmakeup
#pinkmakeup
#valentineday
#valentine
#indonesianbeautyblogger
#undiscovered_muas
#fdbeauty
#cchannelbeautyid
@undiscovered_muas
#clozetteid
#makeupcreators
#slave2beauty
#coolmakeup
#makeupvines
#tampilcantik
#boldmakeup
#100daysofmakeup
+ View more details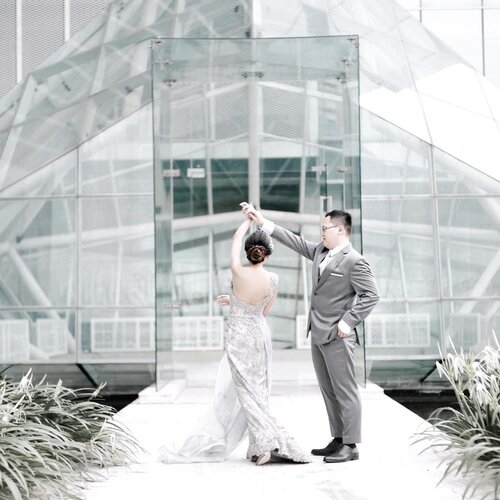 Happy Valentine's Day everyone.-So today we proudly announce our official hastag is
#ChristLandingOnTeph
✨Why did we decide to choose this hastag?Pertama, gampang di inget, memorable bgt sm drama Korea Crash Landing On You.Kedua, "Landing" itu kata" yg common banget di hidup kita b2. Semejak LDR 3th lalu, kata" landing tu jadi sesuatu yg kita tunggu". Landing d Surabaya ato Landing di Jakarta. Kata" ini pun yg bakal menghiasi hari" kita ke depan.Ketiga, ini menggambarkan perjalanan kita juga sih. Akhirnya 11th koprol, kayang, goyang, kejengkang, melayang, finally landing juga di akhir yg baru.-Thank you so much !Buat temen" yg sudah bantu cariin hastag. Mau susah" berpikir. Makasi banget. We love you ☘️Special thanks to :Event Organizer by @projectartplus @ingridtjoa Venue by @xiangfuhaicuisine @vasahotelsurabayaDecoration by @poshdecoration Engagement Trays by @lovemyeday Teph's Dress by @karlajasminabrides Christ's Suit by @biehintailor Teph's Make up by @fannygonzales_mua @fannygonzalesng Mom's make up by @prisca_fei Hair do by @irmafirnanda777 Photograpy by @allseasonsphoto @ronydozer Videography by @lumineuxphotography @cityonevideoMaster of Ceremony by @oktavianusfilemon Nail art by @nonanails.id Cake by @angiescakesurabaya Hampers by @myck.papetiere Logo's and stamp design by @guudart @galih.wepe Calligraphy Invitation by @calligrafleur Thank you to make it happen ✨...
#clozetteid
#valentineday
#momenttoremember
#engagementday
#coupleshoot
#influencerindonesia
#influencersurabaya

+ View more details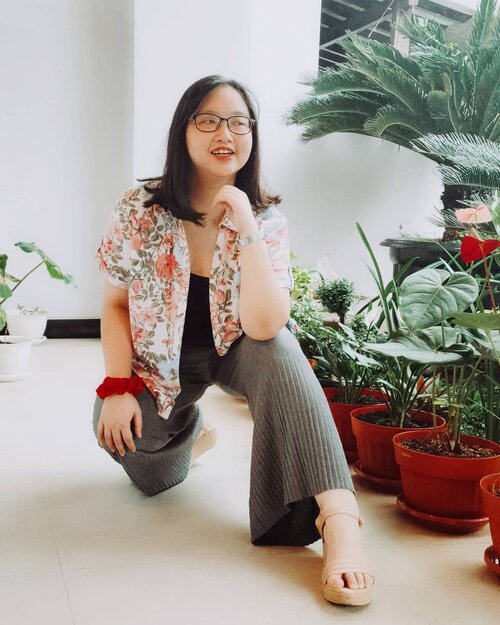 + View more details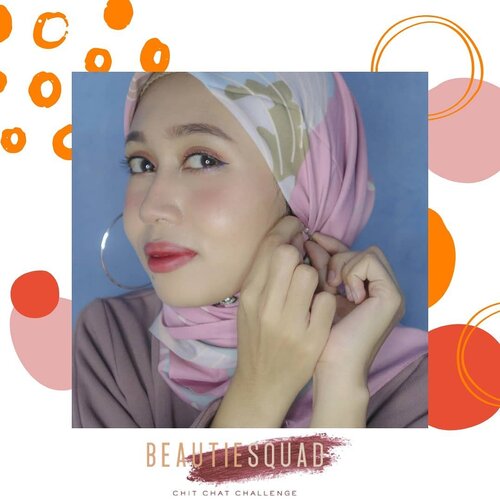 One day, di tengah-tengah ngerjain laporan, I texted him: "GoFood-in kopi ke kantor dong, biar kelihatannya aku ada yang sayang."
In the middle of our date, saya ngajakin ke kios kembang and said, "lagi pengen bunga, beliin ya."
In the end of our date, saya ngingetin dia, "jangan lupa kasih nomer rekeningmu ya, kan tadi aku beli masker pake uangmu."
When we walked by the park, he said, "I want to hold your hand, boleh?"
On other day, we just sat on the couch. Me with my Netflix. Him with his games. With our feet tied.
And, oh! We loved to share cat videos all the times. That's our ultimate love language.
Begitulah, imaginary date saya dengan @actorleeminho.
---
Swipe left:
@silviaayudianoor @shintadwia @septianadamay @saadahft @reginapitupulu @rayditaph @phirlyv @magdalena_bhe @liamelqha @fugu28 @flowrindesu @fiarevenian @aliyatussadiyah @akpertiwi @aidacht @aghitaandriani @abigailfrida @nadasushi @andayanirhani @yeninur17 @aazurei_ @shanty_huang
@beautiesquad
#Beautiesquad
#BSFebCollab
#BSCollab
#BSDatewithOppa
#clozetteid
#MOTD
#valentineday
+ View more details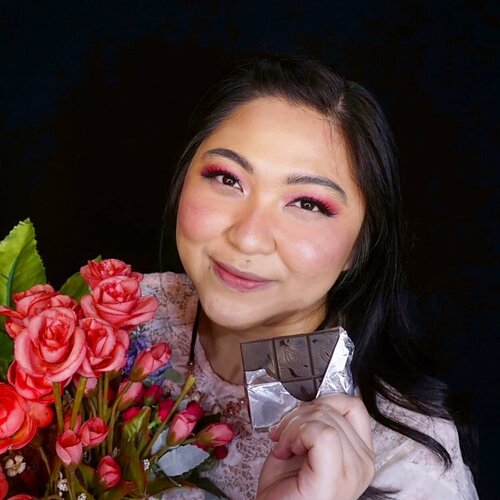 + View more details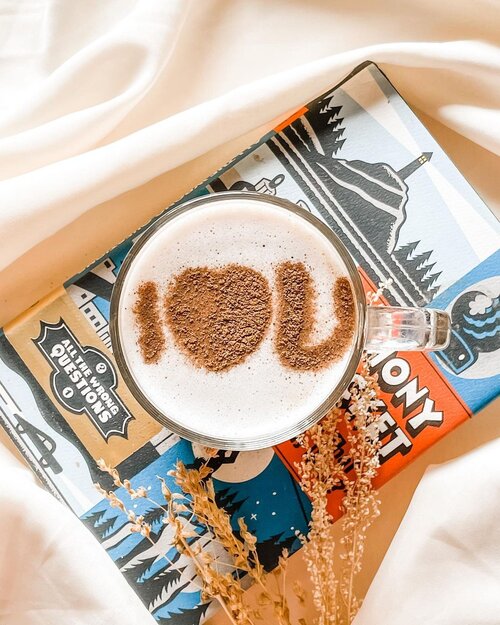 + View more details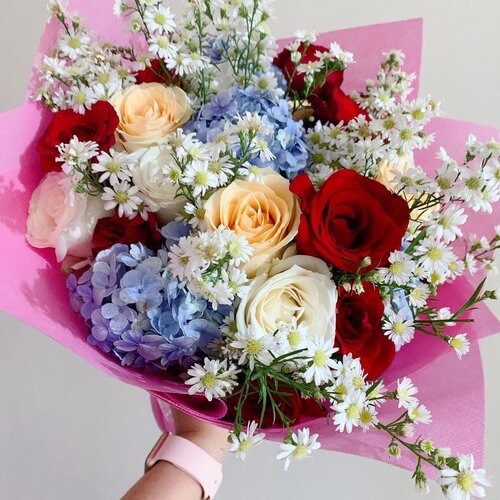 Yang sampai hari ini ngga pernah skip kasih bucket roses plus cheese cakes😍 padahal dulu bilangnya "Aku ngga Valentinan.." hahahah gotchaaa..👻Virgo memang begitu..terlihat cuek terlihat dingin padahal naturally sweet with no added sugar❤️Happy roses day @eka_vaganza 🌹
#ceritaperjalananicha
#roses
#valentineday
#clozetteid

+ View more details

loading ...
Back To Top