loading...
Search
1,099 RESULTS FOR VALENTINES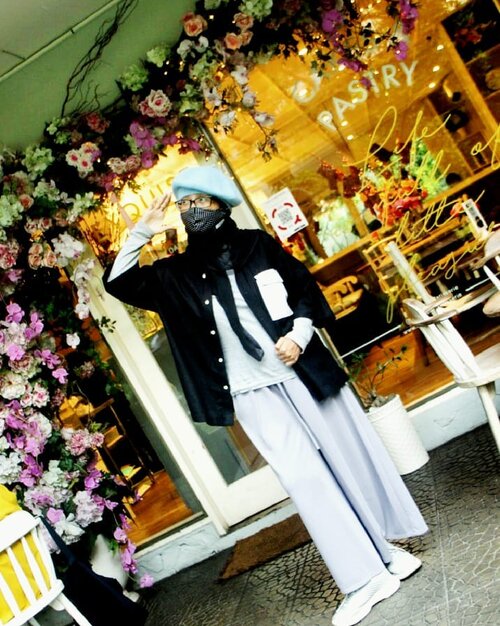 Black is new pink 🖤February identik dengan warna pink 💗Tahun 2021 daku pengen suasana yang lain...gak harus pink! 🏩💗🌷🧁Pakek hitam siapa takut??? 🖤🖤 Hatiku menghitam rindu akan dirimu, Opaaa ♠️♣️🖤🕷️ *Opa Indonesia beneran,bukan opa Korea 😝😜Langsung samber kemeja Basagita @siloka.official yg baru daku pakek dan nyulik Jeng @putri_b_lestari utk moto'in 📸I L🕷️ve You, My 🖤📍 Exquise Patisserie ☕🏡 Rumah Cokro , Menteng Jakarta Pusat
#OOTD
#balqis57travel
#traveling
#fashion
#cafe
#menteng
#jakartapusat
#valentine
#traveler
#wanderlust
#clozetteid
+ View more details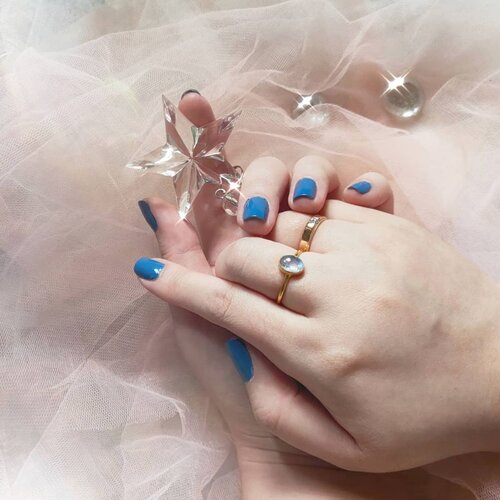 - Moonstone cultivates compassion and empathy. It helps us to tap into our intuition and enhances psychic abilities and clairvoyance. The creative and intuitive power of feminine energy is activated by the moonstone. The serene and tranquil energy of the moonstone also invites creativity, healing and motherly protection. -As much as i love my diamonds, i was traumatized by losing a few (both just the diamond or the entire ring) along the way and i just cannot deal with that 😥. Plus various kinds of gem stones and their beautiful powers and philosophy speaks to me so i truly love gemstones and prefer to collect and wear them for everyday life (i prefer to wear my diamonds on special days only as i am clumsy/forgetful and the only jewelry i wear even to sleep and shower is my wedding/couple ring).This is my first moonstone ring and my newest jewelry (that is not entirely costume), it's a Valentine's Day gift from me for me. I wear it so whenever i look af it, i am reminded of how strong - how much stronger i am than i ever know. How i am worthy and i am loved. How, at the end of the day, it is i who has to love myself first, the hardest and the best - because the one person who i can always rely and count on is myself.Btw, i am so SO proud of this pic, i think it's super beautiful and i definitely up my photography skill from 0 to errr 7 or so , quarantine really does have its positive sides too! Have a nice day everyone!
#moonstone
#moonstonering
#BeauteFemmeCommunity
#SbyBeautyBlogger
#clozetteid
#startwithSBN
#socobeautynetwork
+ View more details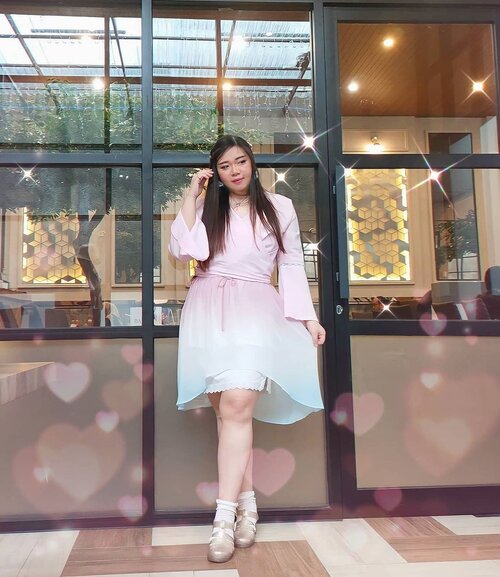 OOTD for our belated Galentine lunch 😁.
As Valentine's Day and CNY were so close together this year i was like, i should do OOTDs for both occasion! But then i was too lazy to bring change of clothes 🤣 (which happens 99% of the time), this is why i'm so impressed by those Instagrammers who would change multiple times in one day and cafe hop as i find it hard to find the motivation to do 🤣.
Anyway, i decided to go for Valentine's direction and wore pink but then i realized that the cut and the arm flare actually sends Hanfu vibes so i think i actually managed to accomplish my original plan? LOL.
Btw, some ppl who haven't met me in a while asked me if i lost weight (FYI, i HATE this question. If you think i lost/gain weight, keep it to yourself, i don't think talking about my physique is an interesting topic and it makes me feel uncomfortable), which i can't answer as i don't regularly weigh myself (it's a source of mental distress lol) but my clothes seem to confirm it as that skirt used to too tight and now it hangs super loose, which is weird coz i thought i would've quarantine weight gain as i don't do as much physical activities as i normally do and i binge eat sometimes 🤣. Well, i guess my unintentional intermitten fasting and detox are working somehow.
PS : i had to retype the whole caption because IG's acting up as usual, the draft works like shit nowadays and i keep on forgetting to back it up at notes!!! I hope some of you bother to read the the whole thing at least 🤣.
#ootd
#ootdid
#clozetteid
#sbybeautyblogger
#BeauteFemmeCommunity
#notasize0
#personalstyle
#surabaya
#effyourbeautystandards
#celebrateyourself
#mybodymyrules
+ View more details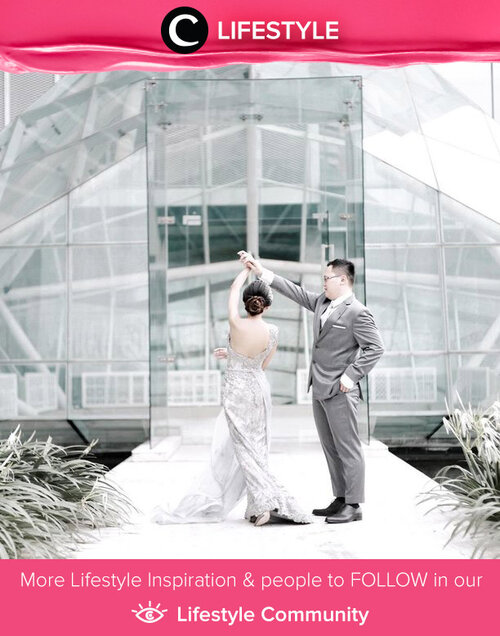 A lovely postcard from Clozette Ambassador @tephieteph, celebrating this year's Valentine's Day with a heartwarming photo. Simak Lifestyle Update ala clozetters lainnya hari ini di Lifestyle Community. Yuk, share momen favoritmu bersama Clozette.

+ View more details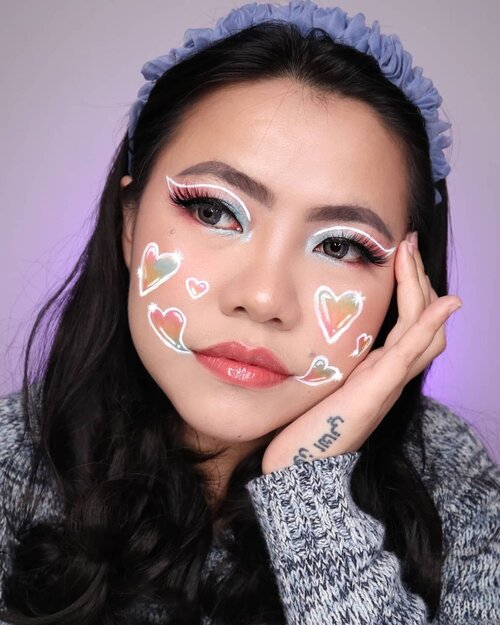 + View more details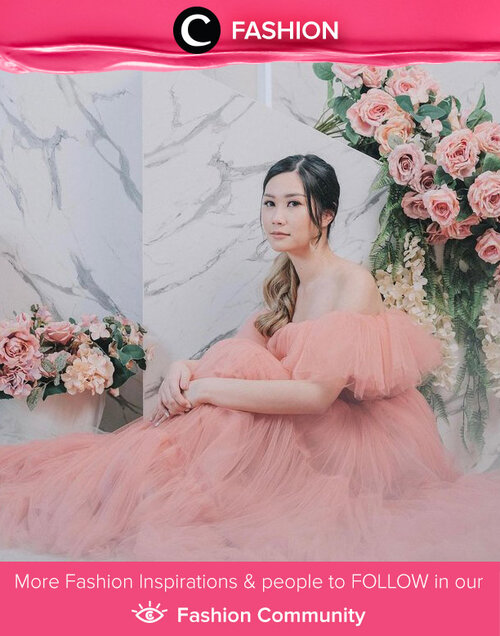 Clozette Ambassador @amandatorquise was all dress up for Valentine's Day. Simak Fashion Update ala clozetters lainnya hari ini di Fashion Community. Yuk, share outfit favorit kamu bersama Clozette.

+ View more details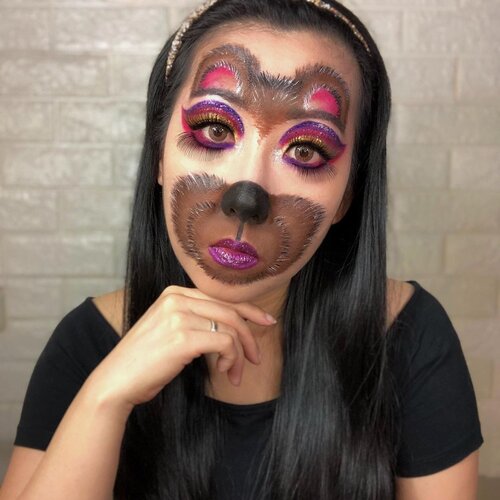 + View more details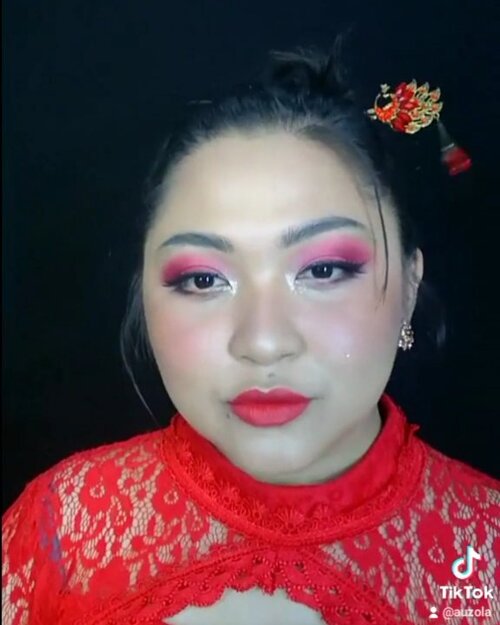 + View more details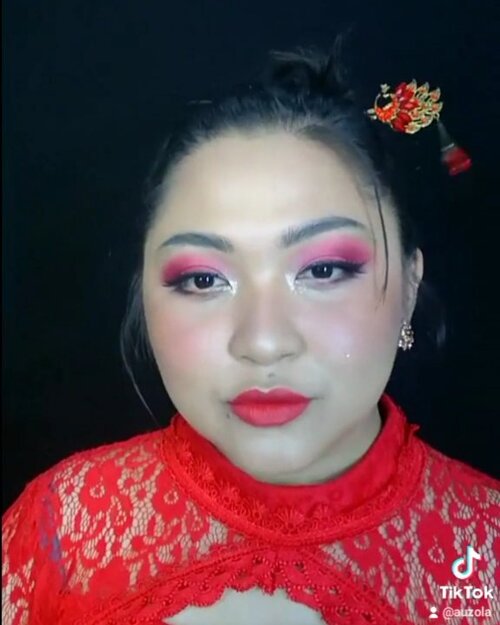 + View more details

loading ...
Back To Top