loading...
Search
30 RESULTS FOR VALENTINESDAYMAKEUP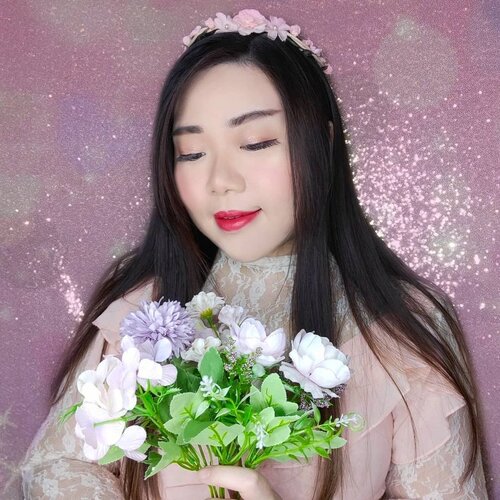 + View more details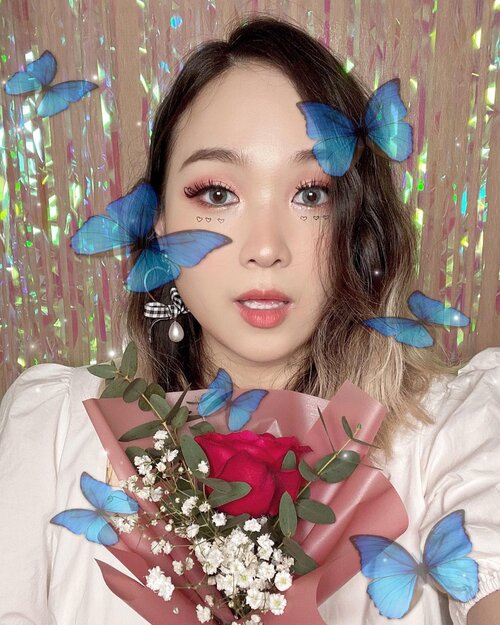 + View more details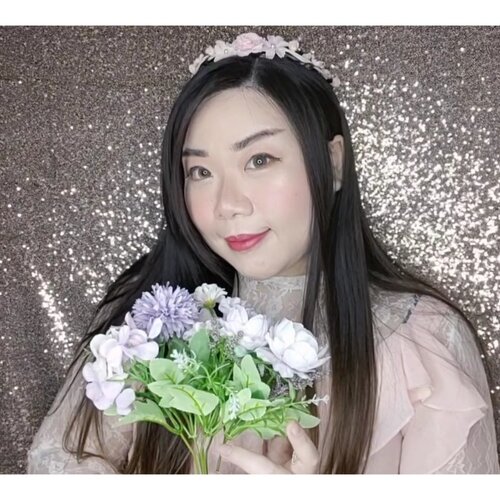 + View more details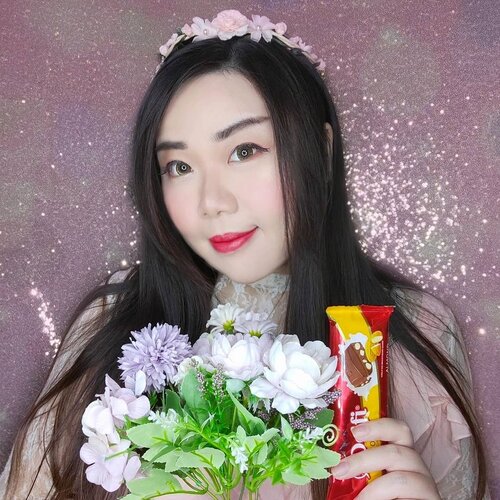 Would you be my Valentine?How are you spending this Valentine's Day? Hubby and i are lazying all day long on the bed 🤣, playing with our phones, romantic or not?Anyway, we did something like dinner and presents on V'days more often than not, because we began dating as teenagers and hubby's quite a romantic person (i think his love language is giving presents, while mine is physical touch. He loves to surprise me with various gifts throughout the years we've been together while honestly i'm very meh about presents most of the time, but i appreciate all of his gifts and i still have the very first gift he ever gave me 20 years ago *it's a teddy bear* so i guess i'm pretty romantic too but very very deep down inside as i find most romantic things to be cheesy and cringey!) and back when we were young, Valentine's culture here was a lot more all out than now and we maintained the tradition well into our marriage, but when it's too close to CNY then we'd usually spend it with family. This year is the most meh Valentine's Day ever for me lol, but issoke, the world is healing - hope for a nice V day dinner next year instead 😛.So to celebrate, i'm doing a makeup collab with these gurls instead (swipe and check out the other girls' looks!), with flowers and chocolate so we can pretend to be each other's Val(Gal)entine!No matter what you are doing/not doing today, i hope you know you are loved!Happy Valentine's Day 💝💝💝💓💓💓🌹🌹🌹🍫🍫🍫🎁🎁🎁.
#valentinesdaydatecollab
#valentinesday
#valentinesday
#valentinesdaymakeup
#valentinesdaymakeuplook
#BeauteFemmeCommunity
#SbyBeautyBlogger
#clozetteid
#startwithSBN
#socobeautynetwork
+ View more details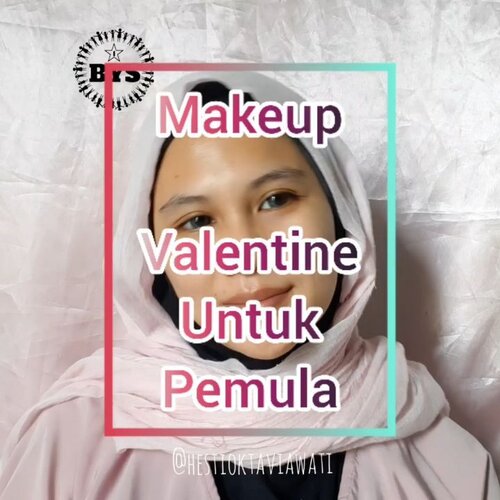 Hiii beauty ini adalah collabrations ku yang ke 5 dengan @beautyesquad , tema kali ini adalah *VALENTINE COLLABRATIONS* . happy valentine's day semua 💌💌 @beautyesquad lagi open member hanya untuk 5 orang saja ,yuk ikutinnn caranya cek highlight official accountnya di 💎 PRODUCT DETAILS :
▪@pac studio coverage hydrating primer
▪@getthelookid Infallible full wear concealer shade natural rose
▪@o.two.o concealer
▪@silkygirl insta glam brow cream shade 02 dark brown
▪@missha 4D mascara shade black
▪@mokomoko my precious contour
▪@mineralbotanica natural glow light feeling flawless coverage vitamin E clearer looking skin original loose foundation
▪ @Makeover Riche Glow face highlighter
▪ @Focallure bright lux eyeshadow pallete ▪@getthelookid rouge signature shade I Achive ( sebagai blush )
▪@getthelookid rouge signature shade I21 I Choose
▪@looke Holy lip polish luna
#beautyesquad1
#valentinesmakeup
#valentinesdaymakeup
#homakeupstory
#makeuptutorial
#tutorialmakeupnatural
#beautybloggerindonesia
#tutorialmakeup
#makeupglowing
#makeupflawless
#makeupchallenge
#makeupideas
#makeuptime
#makeup
#lfl
#fff
#clozetteid
🎶 Arizona Zervas - Roxanne
📷 Samsung A50
Editing : InShot

+ View more details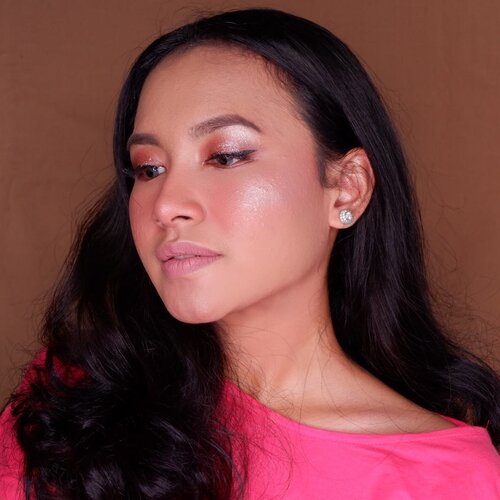 Detail Eye Look✨Valentine Makeup✨Pink Look...FACE :🌫 @Maybelline - Baby Skin Primer🌫 @getthelookid - Infallible 🌫 @elfcosmetics Cream Blush🌫 @makeoverid Riche Glow Face Highlighter..EYES :🌫 @makeoverid Trivia Eyeshadow - Indian Summer🌫 @eclatpressedglitter Pressed Eyeshadow Glitter🌫 @maybelline Eyeliner ..LIPS :🌫 @makeover - Lip Cream 010 (Lux)..🌕LENS : @x2softlens ..Muka sedang tidak bersahabat 💥 Mencoba make up tanpa shading dan countur..
#makeupoftheday
#valentinemakeup
#naturalmakeup
#ivgmakeup
#valentinesdaymakeup
+ View more details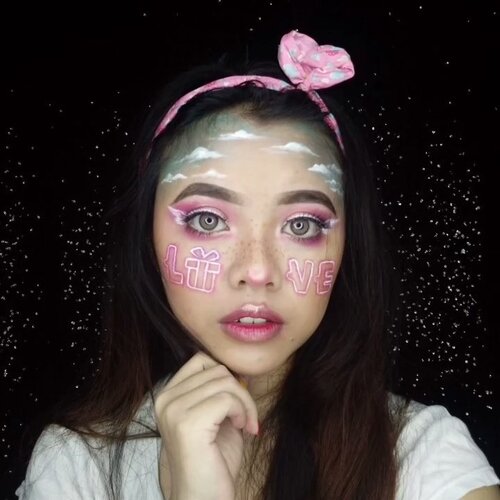 + View more details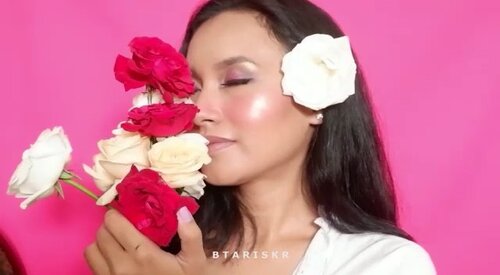 + View more details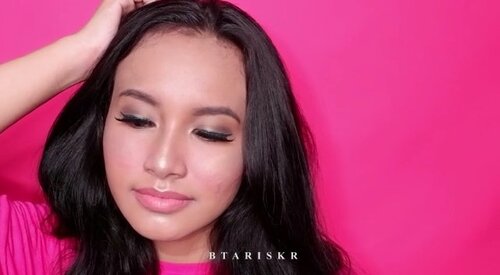 ✨One Brand Makeup for everyday glamour look✨@maxfatorindonesia Sesuai tema yaitu
#NewMatteNewNudeNewYou
with New Max Factor Velvet Mattes Lipstick and Masterpiece Nude Pallates...Products :🌫 @maxfactorindonesia Smooth Miracle Primer 🌫 @maxfactorindonesia 3 in 1 Foundation🌫 @maxfactorindonesia Masterpiece Nude Pallate - Golden Nude🌫 @maxfactorindonesia Masterpiece High Precision Liquid Eyeliner - 20 Azure🌫 @maxfactorindonesia Velvet Matte Lipstick (for blush on) - 35 Love🌫 @maxfactorindonesia False Lash Effect Mascara🌫 @maxfactorindonesia Velvet Mette Lipstick - 10 SunKiss...
#valentinemakeup
#naturalmakeup
#ivgmakeup
@bombtutorial @flawlessdolls @makeupxyx @thefacefixers @thatglamourfeed @urpu @facebaking @makeupere @makeupviibe @indobeautygram
#flawlessdolls
#valentinesdaymakeup
#maxfactorindonesia
+ View more details

loading ...
Back To Top