loading...
Search
20 RESULTS FOR VEGANSKINCARE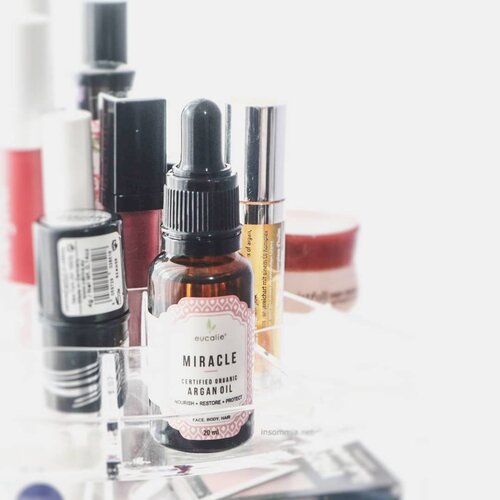 🐿️ FACE OIL
.
Setelah mencoba @eucalie_id Miracle Argan Oil *, beginilah yang saya rasakan: .
🐰 Ketika kulitmu breakout dan kemerahan, pakai argan oil yang ini enggak bikin makin parah. That's my case, bisa beda buat tiap orang
.
🐰 Buat kamu yang kulitnya kering, ini bagus! Kulit dehidrasi saya lumayan terbantu, bikin kulit kenyal dan glowy 😆😆😆
.
🐰 Tahukah kamu kalau ternyata ownernya itu chemist? Maka emang enggak main main sih, produk dari Eucalie ini sudah memakai sertifikat ECOCERT ♥️♥️♥️
.
🐰 Kalau kamu nyari produk indie lokal berkualitas, mainlah ke website mereka atau baca dulu review saya di link bio! Untuk ukuran lokal, ini masih terjangkau, lho! Biar memastikan kamu cocok atau enggak, baca aja review-nya *kekeuh 😂
#faceoil
#naturalskincare
#veganskincare
#ecocert
#skincarelokal
#skincareregime
#skincareblogger
#igbeautyblogger
#igbeauty
#skinhealth
#insommiareview
#idskincarecommunity
#clozetteid
+ View more details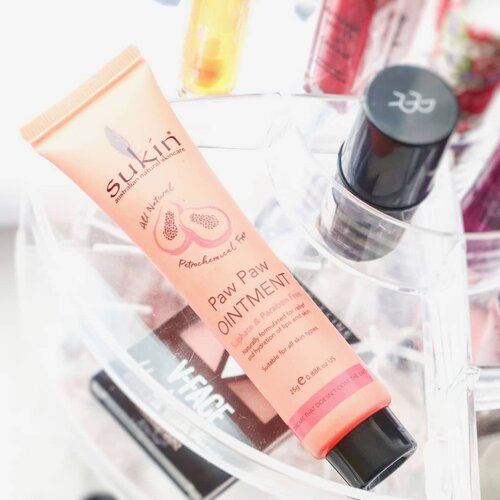 🇺🇸 Before this, I personally loved F2F Cosmetics lip care. F2F is quite good in the range of low end lip care, but it had shifted by @sukinskincare Paw Paw Ointment.Sukin texture is thicker, dominated by candelilla wax and carnauba wax. Using a dot of it is enough to be applied to my lips. I prefer to wear it at night because it is...waxy. But when you wake up in the morning, I like it because my lips is plumpy! .Carica papaya seed extract known as paw paw, is good for antiinflamatory, antifungal, and antibiotic properties. I've never used this ointment in the area other than a very dry spot like my elbow. This ointment is good for chapped lips and rough skin.Sukin is a cruelty free and vegan brand! Unfortunately, it only has a 6 month PAO. I got this from @niputuchandra (jastip), bought at Priceline Australia under 50k! .Overall:4/5______________________________________🇮🇩 Saya tidak pernah nyoba terlalu banyak lip care untuk menjaga kelembapan bibir, tapi sejak dapat hadiah ngeblog dari F2F, saya jadi lumayan freak soal lip care. Makanya saya kepo pengen tahu rasanya pakai produk lain...dan sejauh ini F2F saya geser posisinya...Sukin sejauh ini oke.Harganya juga lumayan miring karena saya nitip ke Tutu saat lagi ada diskon, saya beli dengan harga di bawah 50k. Nyobain Laneige pernah sih sempat tertarik, tapi kayak...hmm, why not beli lebih murah? .Sejauh ini sih saya suka, cuma saya pakai di malam hari saja. Berhubung ini rasanya lilin banget, satu titik aja cukup buat bibir. Pas ditinggal tidur, pagi paginya bibir lembut banget! Jadinya enak tuh pas dipakein liptint atau lipstik, hehe.Beli di tempat lain bisa, ya, kayak Tokped atau Shopee; kayaknya agak mahal, bisa 100k kira kira.Overall:4/5
#skincareblogger
#skincareregime
#veganskincare
#veganbeauty
#naturalbeauty
#naturalskincare
#crueltyfreebeauty
#crueltyfreeskincare
#sukin
#lipcare
#igbeautyblogger
#flatlaytoday
#flatlayskincare
#insommiareview
#clozetteid
+ View more details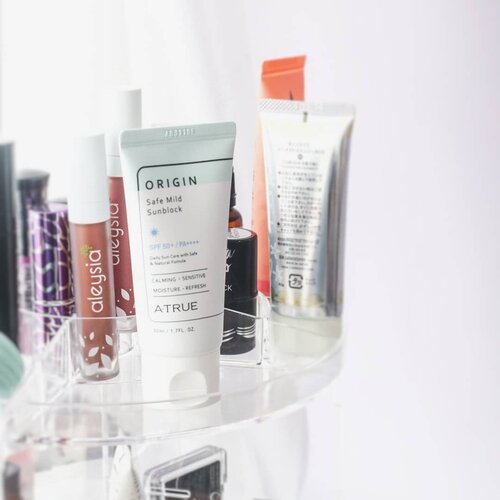 🇺🇸
[email protected]
is currently happening. I must admit it is quite pricey, in the similar range from Klairs. Atrue is a physical sunscreen. This is my impression after a month usage:
.
✨ You'll love Atrue if you like to wear foundation daily. This is my first matte sunscreen. I think it is most suitable for combination-oily skin .
✨ It turns out that it could be a little better than Canmake Smooth Skin Primer 🤔. When I tried wipe my nose with oil paper in the 4th hour, I catched oil only on my nose. Excess sebum appears on the 6th hour on my forehead and cheek
.
✨ I feel like I'm wearing a mask. Yes, because of Zinc oxide and Titanium dioxide have original white color, this is the cause of whitecast. Those two ingredients are safe for sensitive skin and suitable during pregnancy
.
✨ If you want to reapply, you should clean your face first. I feel like I'm the Joker if I don't do this 😂
.
✨ Its texture is thick. I recommend using a moisturizer first before applying Atrue
.
Overall:4/5
.
Where to buy: @keranjangmica
_______________________________________
🇮🇩 Sunscreen dari Atrue ini sifatnya matte. Kamu yang punya kulit kering enggak akan begitu suka, tapi ini cocok buat pemilik kulit kombinasi-berminyak. Pakai bedak aja nampol banget, apalagi foundation. Masa coba ini lebih bagus dari primer Canmake, tahan sampe 6 jam saat saya ngantor! ✨
.
Teksturnya agak kental, jadi sangat disarankan pakai moisturizer dulu. Ketika mau reapply, mending cuci muka dulu daripada jadi kayak pakai topeng Joker
.
Rating: 4/5 .
Beli di: Mbak Mica
.
#koreanskincareroutine
#koreanskincare
#atrue
#sunscreen
#koreasunscreen
#abbeatthealgorithm
#abcommunity
#rasiancommunity
#skincareregime
#skincarejunkie
#igbeauty
#igbeautyblogger
#skinhealth
#physicalsunscreen
#veganskincare
#naturalbeauty
#insommiareview
#idskincarecommunity
#skincarecommunity
#clozetteid
+ View more details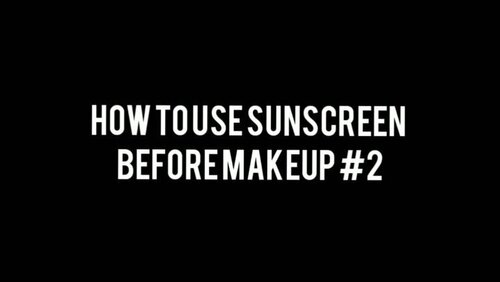 Pada
#MiaSkincareTutorial
pertama, saya akan membahas bagaimana menggunakan sunscreen sebelum makeup:.🌥️ Satu sendok teh untuk wajah dan leher adalah takaran yang pas ketika kamu apply sunscreen untuk mendapat proteksi maksimal. Untuk wajah sendiri sebetulnya kira kira minimal seperempat dari satu sendok teh. Meski kamu pakai SPF 50 sekalipun, kalau enggak sampai takaran sesuai, kemampuan produknya enggak akan setara dengan efektivitasnya secara teori. Maka salah satu cara untuk memastikan kamu mendapat proteksi yang sesuai adalah reapply.🌥️ Pastikan kamu enggak ngegosok sunscreen kayak lagi gosok kotoran panci; dengan semangat '45 tuntas sampai sunscreen terserap. Baik sunscreen maupun moisturizer dengan SPF bisa memberikan perlindungan yang sama, asalkan kamu membiarkan sunscreen mengering sendiri. Menurut satu studi, terlalu lama membiarkan sunscreen diratakan, akan membuat efektivitas SPF berkurang 25% karena malah nempel di tangan, bukan muka.🌥️ Tunggu minimal 10 menit sebelum pakai makeup. Akan lebih baik jika kamu aplikasikan lagi layer kedua sunscreen sebelum pakai makeup untuk memastikan proteksi yang kamu dapatkan itu tepat. Kementerian Kesehatan, Tenaga Kerja, dan Sosial Jepang merekomendasikan dua kali mengaplikasikan sunscreen sebelum keluar rumah.Sekian tutorial hari ini! Thank you @rumahmakeupuccino sudah meminjamkan studionya yang kece badai 😆😆...📸 Canon EOS M100🎬 Shotcut, Inshot 🎼 Rain (ft Enine) .
#sunscreencream
#skincareroutine
#makeuptutorials
#skincaretutorial
#skincareregimen
#abcommunity
#rasianbeauty
#klairs
#dearklairs
#koreanskin
#koreanskincare
#healthyskin
#healthylifestyle
#skincarevideo
#veganskincare
#crueltyfreebeauty
#veganbeauty
#koreabeauty
#idskincarecommunity
#beautiesquad
#studiomakeupuccino
#clozetteid
+ View more details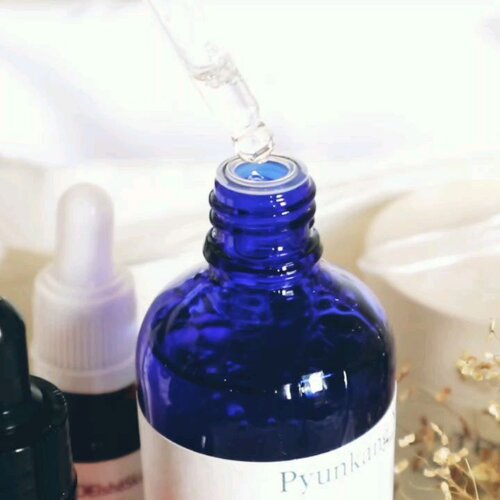 🇺🇸☄️ My third
#texturetuesday
! Sorry guys because there was a problem before, I couldn't write any post on my blog 🥺, I had fixed it but somehow I have to complete a job this time right now so enjoy how sticky @pyunkangyul 's ampoule!..☄️ I got this from @altheakorea surprise birthday for
#altheaangels
, thank you 😆😆; I picked randomly without knowing what Pyunkang Yul Moisture Ampoule gonna be like. There is no humectant at all to the best of my knowledge when I read the IL 🙊. I still don't have the explanation why the texture is so gluey, I don't like it at first.☄️ I'll do the review next week! Are you curious with this? About their essence toner, I already wrote a blogpost, you could read by searching at insommia.net (I wonder why there is, yes, there is someone who isn't so bright knowing that he or she could just click my link bio to read my blog 🤔) _____________________________________🇮🇩 ☄️ Texture Tuesday ketiga! Maaf ya harusnya saya review produk Althea, tapi ada sedikit masalah jadinya saya baru bisa posting di blog besok 😭.☄️ Saya beli Pyunkang Yul Moisture Ampoule di Althea Korea. Ini kurang populer, jadi mungkin masih banyak yang belum tahu. Sepengetahuan saya nggak ada humektan sama sekali di sini, jadi masih mengira ngira... kenapa begini? Teksturnya sticky banget kayak lem. Dulu saya udah pernah pakai Essence Toner (yang mostly 90% silikon) tapi enak dipakai; jauh sebelum semua orang sekarang pake 😜, kalo kepo saya udah nulis di link bio. Pakai bahasa Inggris. Mudah kok, kalo gak ngerti kan tinggal copas ke Gugel Translet. Jangan bikin hidupmu susah dengan nangis meler bilang ke saya gak ngerti bahasa Inggris, minta dilempar ya kamu sama koin Galleon. Udah 2019, gak ngerti bahasa Inggris... terus ngapain main IG.☄️ Saya bakal bikin review Moisture Ampoule minggu depan, stay tune. Iya iya pake bahasa Indonesia 😛, gak usah bawel
#koreaskincare
#rasiancommunity
#beautycommunity
#pyunkangyul
#abcommunity
#abbeatthealgorithm
#skincareregimen
#koreabeauty
#skincareblogger
#igbeautyblogger
#skinhealth
#dryskin
#veganskincare
#naturalbeauty
#clozetteid
+ View more details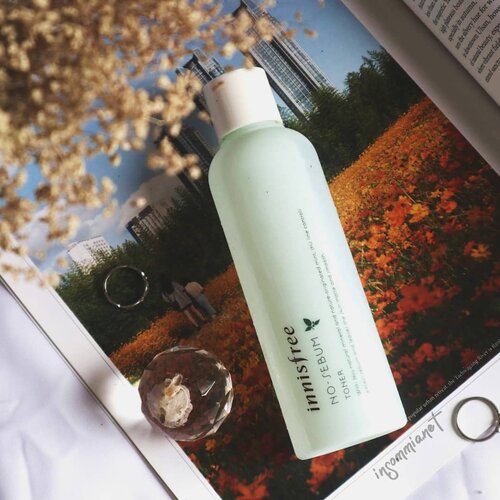 + View more details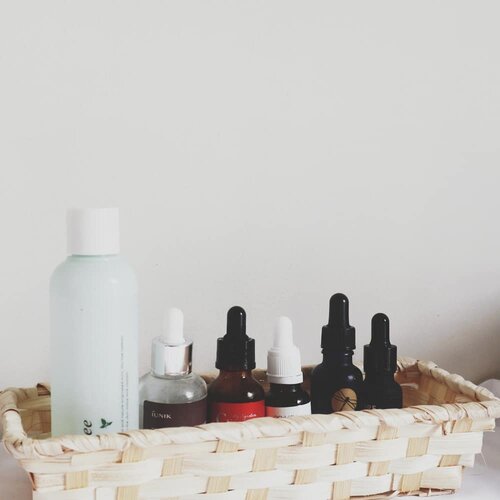 🌠One of my followers asking me about skincare routine and here it is! Let's discuss my usual in the morning and evening!
.
☀️ I don't have periodically strict schedule. I'll use different products everyday according to my liking. So I haven't have special routine. But there are some I love to use recently:.
.
🌠 @innisfreeofficial no-sebum toner, it has a botanical minty scent. It doesn't hydrate much but I think it is good for my dehydrated oily skin
.
☀️ @iunik_official beta glucan serum which I love so much more than
#klairs
rich moist soothing serum! It really hydrates my skin and because of the thin texture, I feel like it could "absorb" faster than @klairs.global
.
🌠 @tiam_global c source will be my fave vitamin C serum because it is an l-ascorbic acid! While it oxidizes faster if you don't wisely put in refrigerator or somewhere w/ cool temperature, but it is the best vitamin C according to several studies I've read so far
.
☀️ @elsheskin radiant serum, combines several vitamin C derivatives, gluthiatone, and also niacinamide to brighten your skin. It works like magic, seriously 😂
.
🌠 @bravuralondon n BHA 2%, doesn't make my skin purging at all. The best BHA I've tried! But if you have any recommendation cheaper, I'll buy your thought
.
☀️ @thebathbox pure squalane my holy grail! It is not a moisturizer or its substitute, but if I reluctant to put any skincare day or night, I'll just drop three dots to my face and voila, am done 😂
.
Did you spot one or two you like to try or add to your wishlist?
#innisfree
#iunik
#tiamcsource
#thebathbox
#elsheskin
#koreanskincareroutine
#koreaskincare
#skincarelokal
#skincarejourney
#skincareregime
#skinhealth
#veganskincare
#naturalskincare
#crueltyfreebeauty
#skincarebloggers
#igbeauty
#flatlaytoday
#clozetteid
+ View more details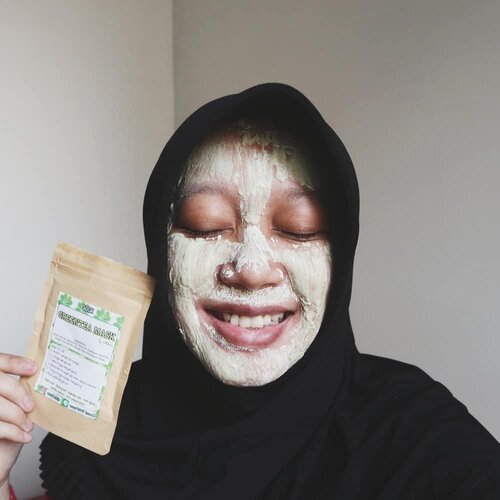 🍀 Green tea mask dari @nuttskin * ini punya daftar komposisi minimalis: aloe vera gel, almond oil, olive oil, sunflower seed oil, coconut oil, wheat, dan green tea powder. Natural? Yes ✔️. Tanpa pengawet? Yes ✔️, di sisi lain ini perlu jadi catatan. Maka tentu saja paraben free dan tidak mengandung zat kimia sintetis .🍀Kalau kamu termasuk pemerhati comedogenic rating, percayalah, itu hanya basis dalam menentukan apakah mungkin bahan tertentu bisa memicu alergi atau reaksi tidak diinginkan, tergantung jenis kulit. Sejauh ini di antara semua oil, semuanya punya rating rata rata 0-2, yang katanya sih untuk sebagian besar orang tidak akan pori pori tersumbat .🍀 Omong omong sejauh ini maskernya cukup oke sih. Yang di foto ini saya pakai terlalu tebal, wkwk, pastanya terlalu kental. Sebetulnya sudah dijelaskan rinci tentang takaran dan cara membuatnya di bagian depan, jadi cukup jelas 🙊. Tapi ya namanya bukan insommia kalau tidak mengikuti instruksi dengan baik.🍀 Sejauh ini sih kalau dibilang ini untuk detoks...entahlah ya, perlu jumlah dosis tertentu untuk diaplikasikan dan juga interval waktu tertentu untuk meyakinkan efeknya terasa. Mending saya minum green tea, sih. Tapi sejauh ini pake maskernya bikin kulit halus dan kenyal. Selama nyobain ini enggak bikin break out, YMMV ya. Sebuah peer harus nyampurin sendiri dengan air, males saya tuh 🙈.🍀 Overall Rating: 3.75/5
#facemask
#naturalskincare
#naturalbeauty
#naturalskincareproducts
#veganskincare
#crueltyfreebeauty
#crueltyfreeskincare
#greenteamask
#skincareregime
#skincarejourney
#skincareroutine
#igbeautyblogger
#clozetteid
..* Gifted
+ View more details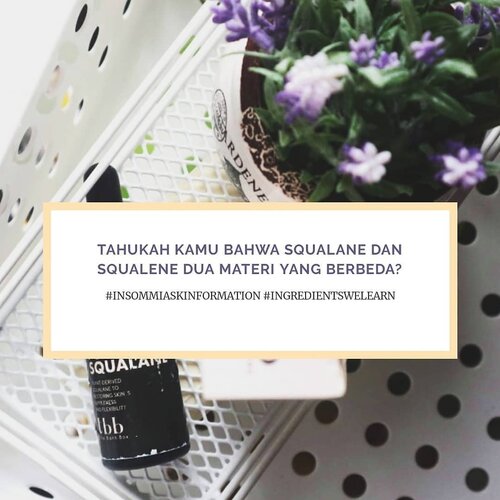 + View more details

loading ...
Back To Top