loading...
Search
78 RESULTS FOR VEGGIE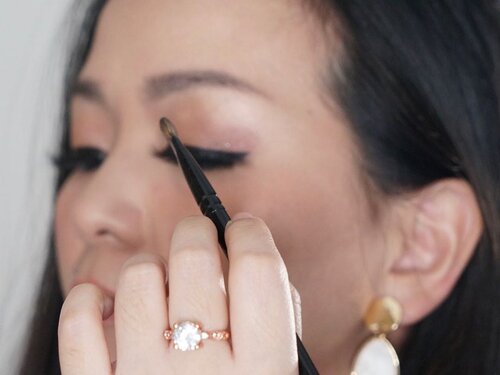 + View more details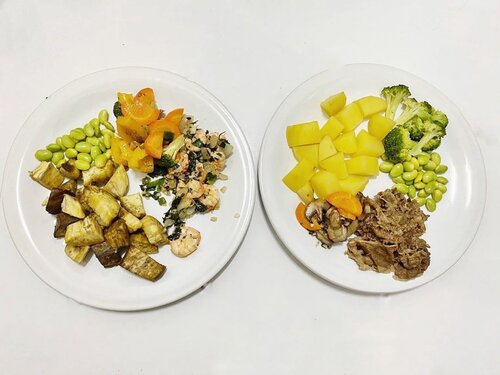 + View more details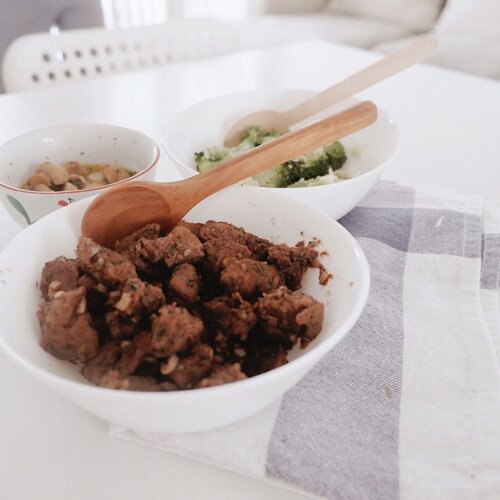 Recently, I was more of a cook my own meal at home. Also, I choose my food wisely, and incorporate veggies and fruit more to fulfill my body needs to stay healthy and fit.Prepping my meal also keep my body moving other than doing home chores and of course, working out.
#HealthyAtHome
#BeActive
#StayHome
@who @vampbrands
+ View more details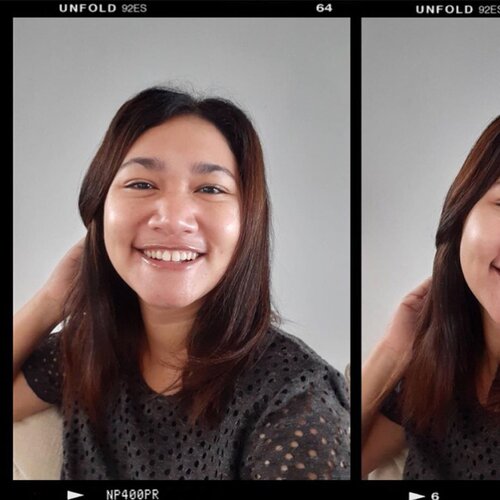 No filter, no edit, just bare.People who knew me knows I have no fear going out without makeup. But now, it's even better.-Since January, I limit my intake of fried and processed food to very minimal & take more fruit and veggies than before. It definitely affect my skin.-Also, I always have problem with my tummy with bloating and feeling full. But it less and less happened due to less fried and greasy food. I cannot agree more with old phrase: "You are what you eat". It's true 💯.How about you? while
#stayathome
can you control what you eat? 🙃//Disclaimer: I wear only lipgloss in this photo 🤗
+ View more details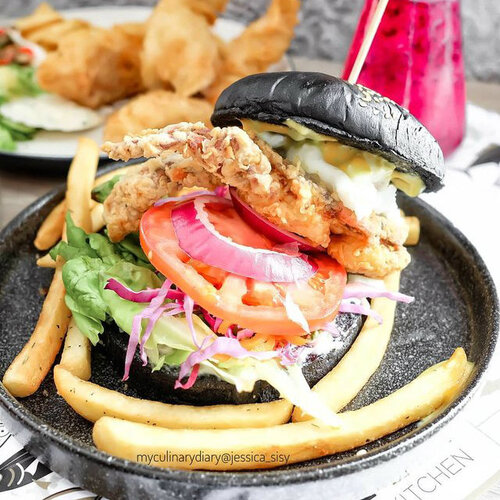 ...
Nyatanya, tidak selalu salad atau tumis sayur yang tersedia di meja makan seseorang dengan pola hidup vegetarian. Simak juga artikel menarik lainnya di Article Section pada Clozette App.

+ View more details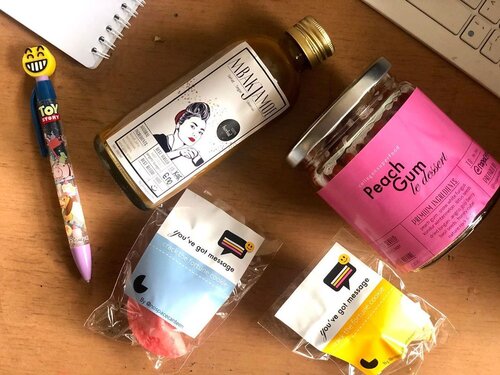 Memasuki masa-masa banyak-banyak mengonsumsi yang ada faedahnya buat kesehatan dan kecantikan demi aging gracefully 😁
.
.
It's never too late to take care of our bodies. Lucky me when I was a child mom pushed me to eat veggies a lot (actually the main reason is because we had no enuff money to buy meat 🥩) hence it has been a behaviour for me to consume vegetarian food.
Itung-itung investasi buat kulit selain rutin balurin skincare 💆🏻‍♀️
.
.
Self care itu gak susah kok, yang penting konsistensi. Sama sih kayak olahraga (yang masih susah buat dibikin daily hahaha)🧘🏻‍♀️ Dan self care terenak ya dengan konsumsi asupan makanan dan minuman berfaedah kayak paketan dari @nospacecanteen ini: ada MbakJamoe racikan kunyit-jahe-temulawak-kayumanis-sereh-gula aren yang rasanya unik. .
.
At first I thought it's kunir asem loh but when sipping started the taste is quite unique. Sedikit pedas (otak berpikir keras komponen apa yang bikin lidah bergetar) tapi ada sentuhan aroma dan after taste yang beda gitu membuatku bertanya-tanya 🤔. Nah yang gak kalah enak juga adalah Peach Gum dalam toples berlabel pink. Sempet lihat postingan tentang dessert ini dan komposisinya rame luar biasa oleh elemen pendukung aging gracefully: goji berry, jamur putih, selasih, biji teratai, madu... semacam ramuan Tiongkok buat pasolan kolagen ya? .
.
Kalo yang label biru dan kuning itu fortune cookies 🥠. Penasaran sih apa pesan di dalamnya, tapi tampaknya terlalu kiyot buat dibuka hahaha jadi sabar sajalah 😀
.
.
#selfcare
#clozetteid
#lifestyle
#aginggracefully
#healthyfood
#superfood
#peachgumdessert
#peachgumcollagen

+ View more details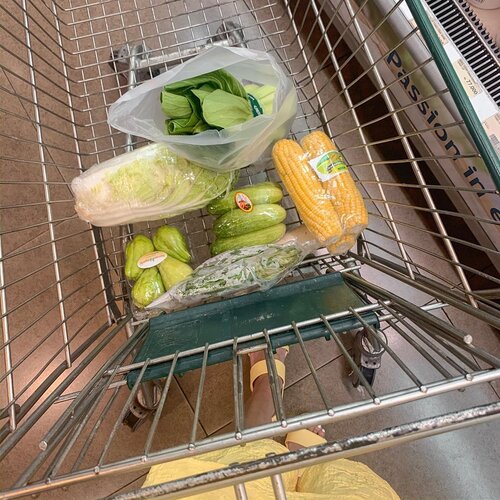 A little
#funfact
: I usually don't like greens 🥬 however since the outbreak of Covid-19 I'm fully aware that it's important to have a balanced diet with veggies included thus now it has become a new habit of mine to make sure I have some greens in my diet mix. A tiny thing to be
#grateful
for in this unforeseen & unfortunate events that led me to change my bad habit of not wanting greens. Although I'm still very picky with the veggies I eat. 🤪..Out for a quick grocery shopping 🛒 cause our family like to consume fresh vegetables, so we don't stock up much. 🌽🥬 🍅 ....
#iphoneonly
#exploretocreate
#style
#clozetteid
#pickyeaters
#stevieculinaryjournal

+ View more details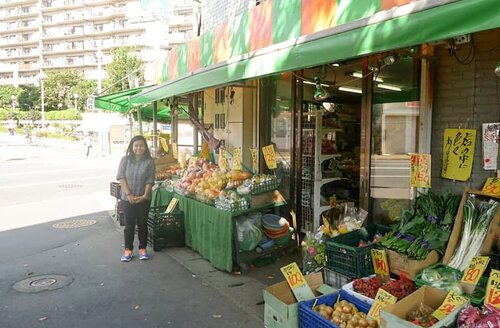 + View more details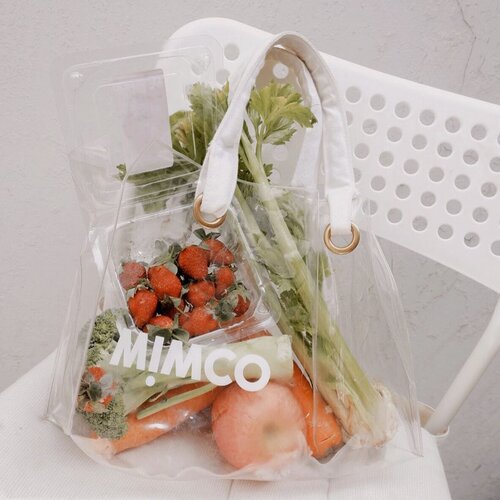 Hayoooo pasti lebih sering makan makanan instan ya
#dirumahaja?
sadar gak sih sebenernya buah sama sayur juga instan? Iya, buah tinggal potong makan, atau jus terus minum. Yaaakaan?-Sayur cuci bersih, ditumis, atau jadiin salad tinggal cari dressing yg pas. Kan gampang banget tuh? Hihiihii-It's easy to caught up on instant food while
#selfquarantine
at home but don't forget to incorporate fruits & veggies to boost your immune system. Because that's what we needed the most right now. True?- Stay healthy and keep safe everyone. This too shall pass 🙏🏻 Bismillah, Insya Allah.
+ View more details

loading ...
Back To Top